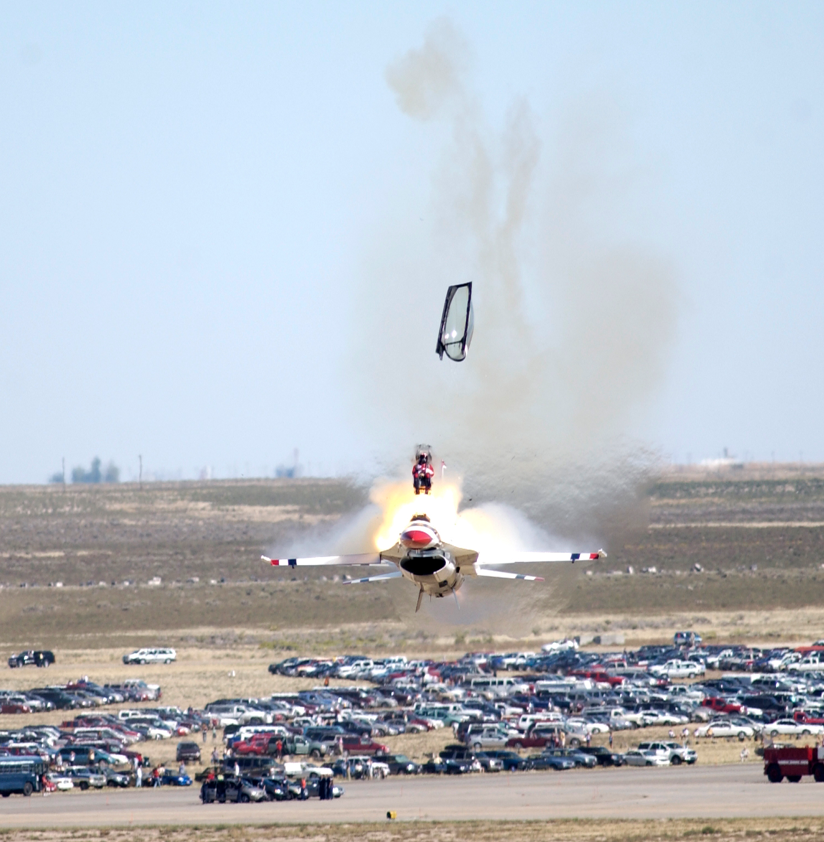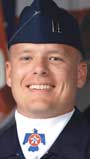 14 September 2003: During an air show at Mountain Home Air Force Base, Idaho, Captain Chris R. Stricklin, U.S. Air Force, a member of the Thunderbirds aerial demonstration squadron, was flying Thunderbird Six, a solo demonstration aircraft.
Thunderbird Six was a General Dynamics F-16C Block 32J Fighting Falcon single-seat, single-engine fighter, serial number 87-0327. Captain Stricklin was performing a "Split-S" maneuver in which the pilot starts in level flight, rolls to an inverted position and performs a descending half loop. This results in the aircraft returning to level flight, in the opposite direction, at a considerably lower altitude.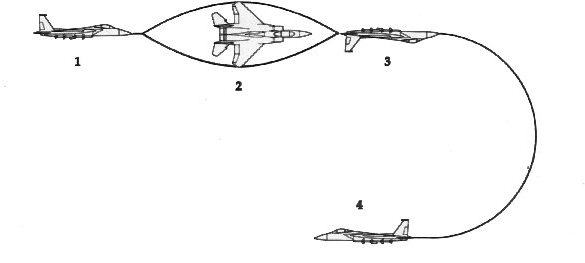 During his time with the Thunderbirds, Stricklin had performed this maneuver more than 200 times. This time, though, he mistakenly entered the Split-S at 1,670 feet above the ground when he should have been at 2,500 feet. As he came closer to the ground he realized that he did not have enough altitude to pull out. He banked the F-16 so that it was heading away from the crowd of spectators, and when he was just 140 feet above the surface, he ejected from the fighter. It impacted the ground 0.8 seconds later and was completely destroyed. The F-16 was valued at $20.4 million.
This accident ended Striklin's assignment with the Thunderbirds. He was reassigned to staff duties at The Pentagon.
A 1994 graduate of the United States Air Force Academy, he went on to earn a Master of Aeronautical Science degree, and later a Master  of Military Operational Art and Science degree from the Air Command and Staff College. In 2010, Lieutenant Colonel Stricklin was assigned to command the 49th Fighter Training Squadron. He was promoted to the rank of Colonel in 2013.
© 2014, Bryan R. Swopes
by