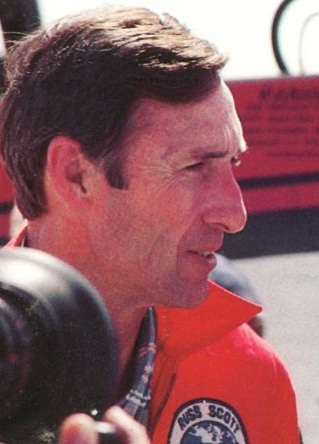 30 August 1982: Northrop test pilot Russ Scott made the first flight of the F-5G Tigershark prototype, N4416T, at Edwards Air Force Base, California. During the 40 minute flight the Tigershark, which would be re-designated F-20A, reached an altitude of 40,000 feet and speed of Mach 1.04.
Developed from the earlier F-5E Tiger II, the F-5G Tigershark was a Mach 2+ single-seat, single-engine fighter powered by a General Electric F404-GE-100 turbofan engine, producing 17,000 pounds of thrust. It had a combat radius of 345 miles (556 kilometers) and a service ceiling of 55,000 feet (16,800 meters).
Armament consisted of two 20mm Pontiac M39A2 autocannons with 280 rounds each, and two AIM-9 Sidewinder air-to-air missiles, carried on the wingtips.
The F-5G was developed by Northrop at the request of the Department of State. U.S. policy at the time prevented the export of front line fighters, like the Grumman F-14 Tomcat and McDonnell Douglas F-15 Eagle, to Allied nations outside of NATO, with the exception of Australia, Israel, Egypt and Iran. Since the Republic of China was building the F-5E under license for its air force, the State Department had asked Northrop to design an advanced fighter based on that earlier type that could be produced in Taiwan.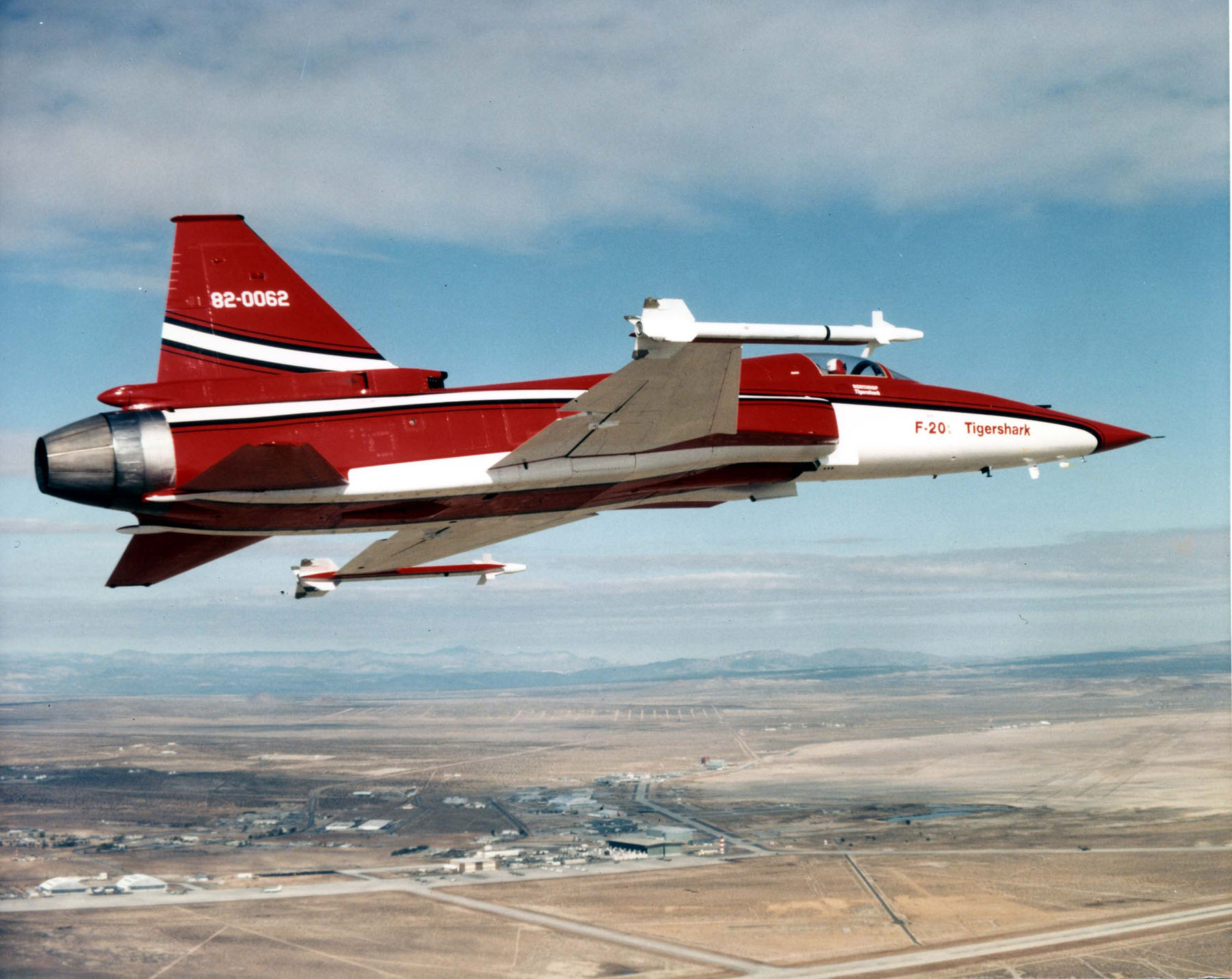 Changing political administrations relaxed the export policies and the projected sales of the F-5G, now designated F-20A, did not materialize. The fighter competed against the General Dynamics F-16 Fighting Falcon for an Air Force contract. The F-20A was as good, and in some ways, superior to the F-16. It was also less expensive. Other factors, though, resulted in the order for the General Dynamics fighter.
Only three F-5G/F-20As were built. N4416T (82-0062) and the second prototype were both destroyed and their pilots killed during demonstration flights. Investigations found that both pilots had lost consciousness due to high-G maneuvers. The third Northrop F-20A, 82-0064, is on display at the California Science Center, Exposition Park, at Los Angeles, California.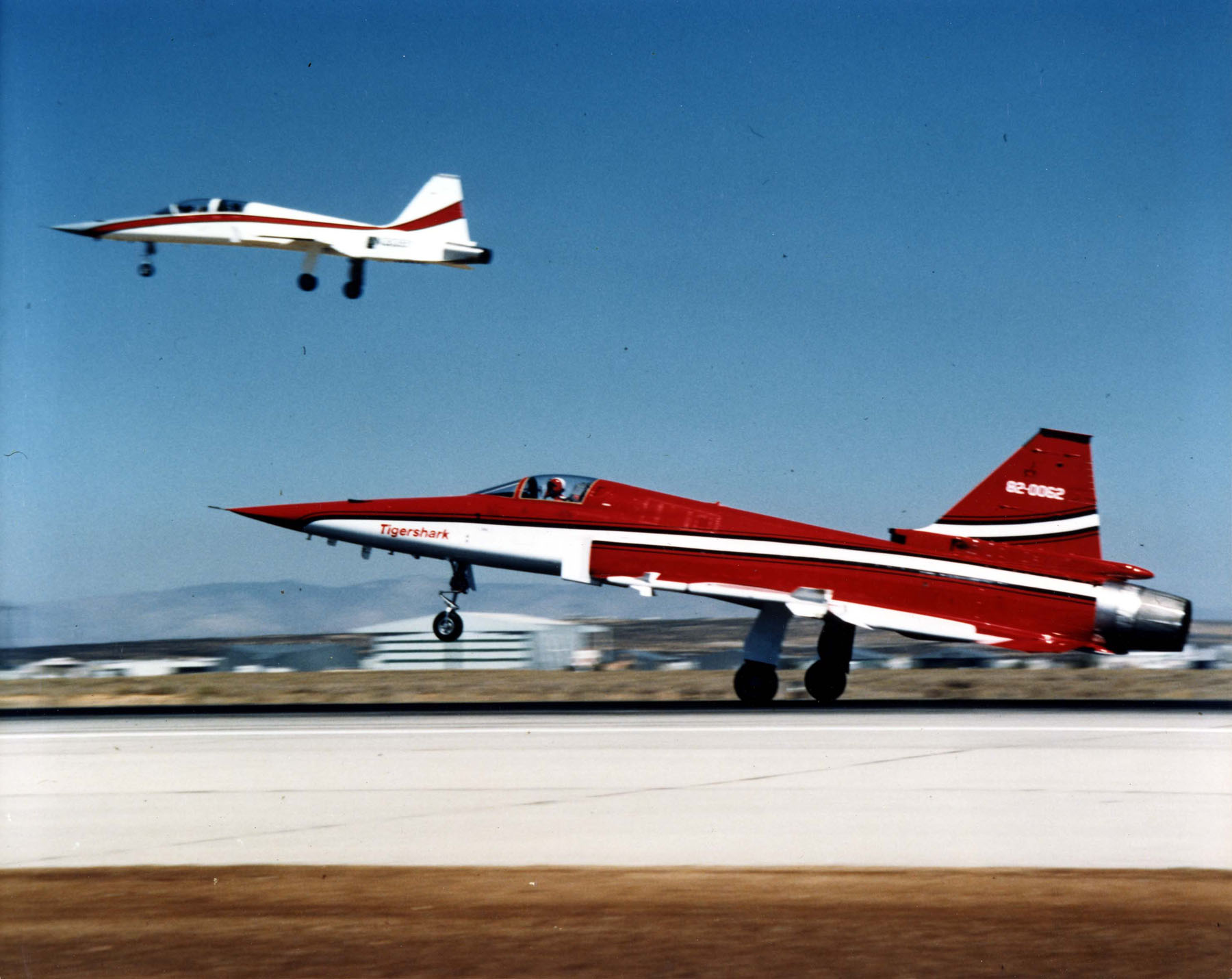 © 2015, Bryan R. Swopes
by