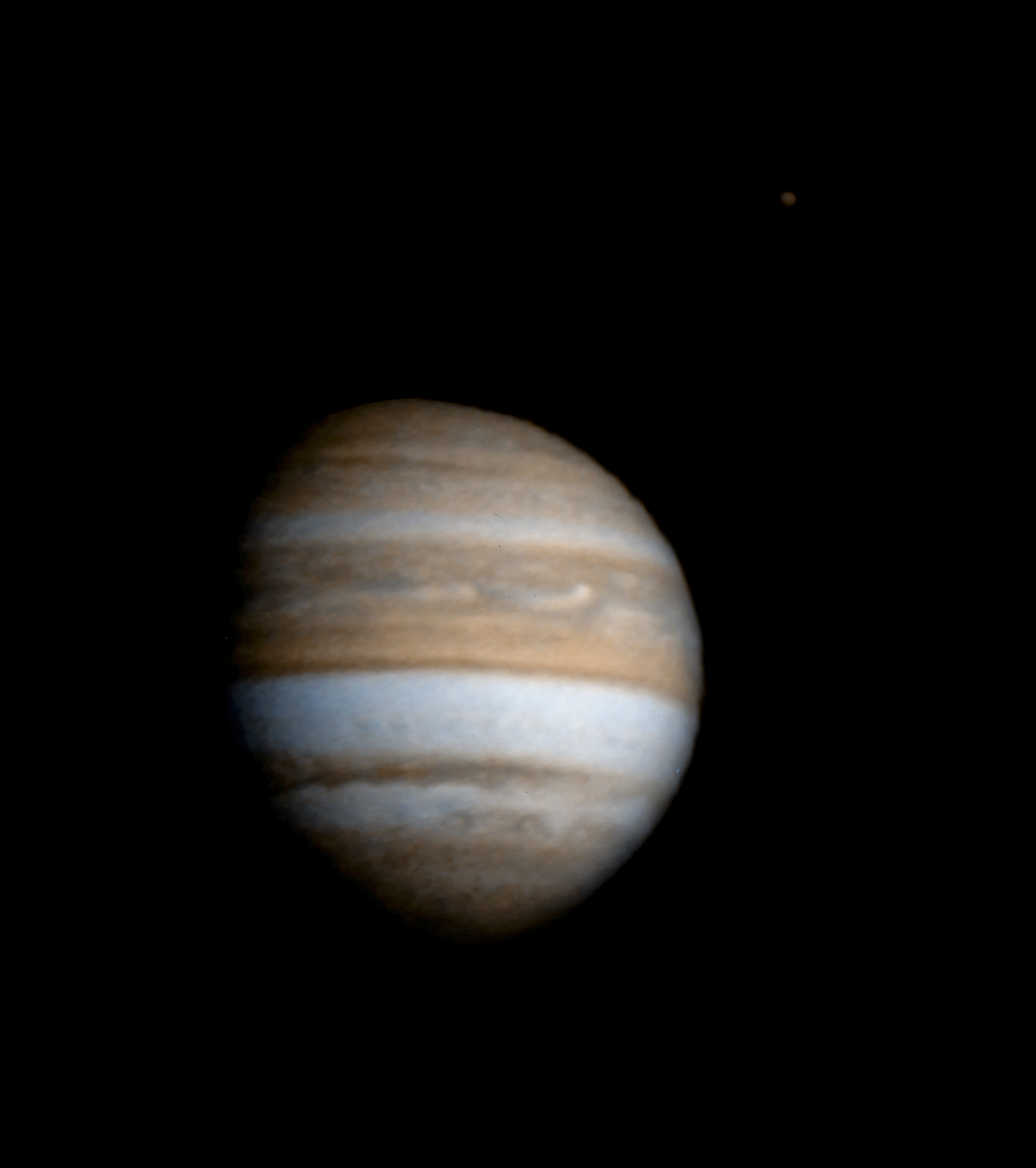 3 December 1973: At 02:26:00 UTC, the NASA interplanetary probe Pioneer 10 reached its closest approach to the gas giant, Jupiter, 132,252 kilometers (82,178 miles) above the planet's cloud tops. At that time, Pioneer 10 had a velocity of approximately 132,000 kilometers per hour (82,021 miles per hour).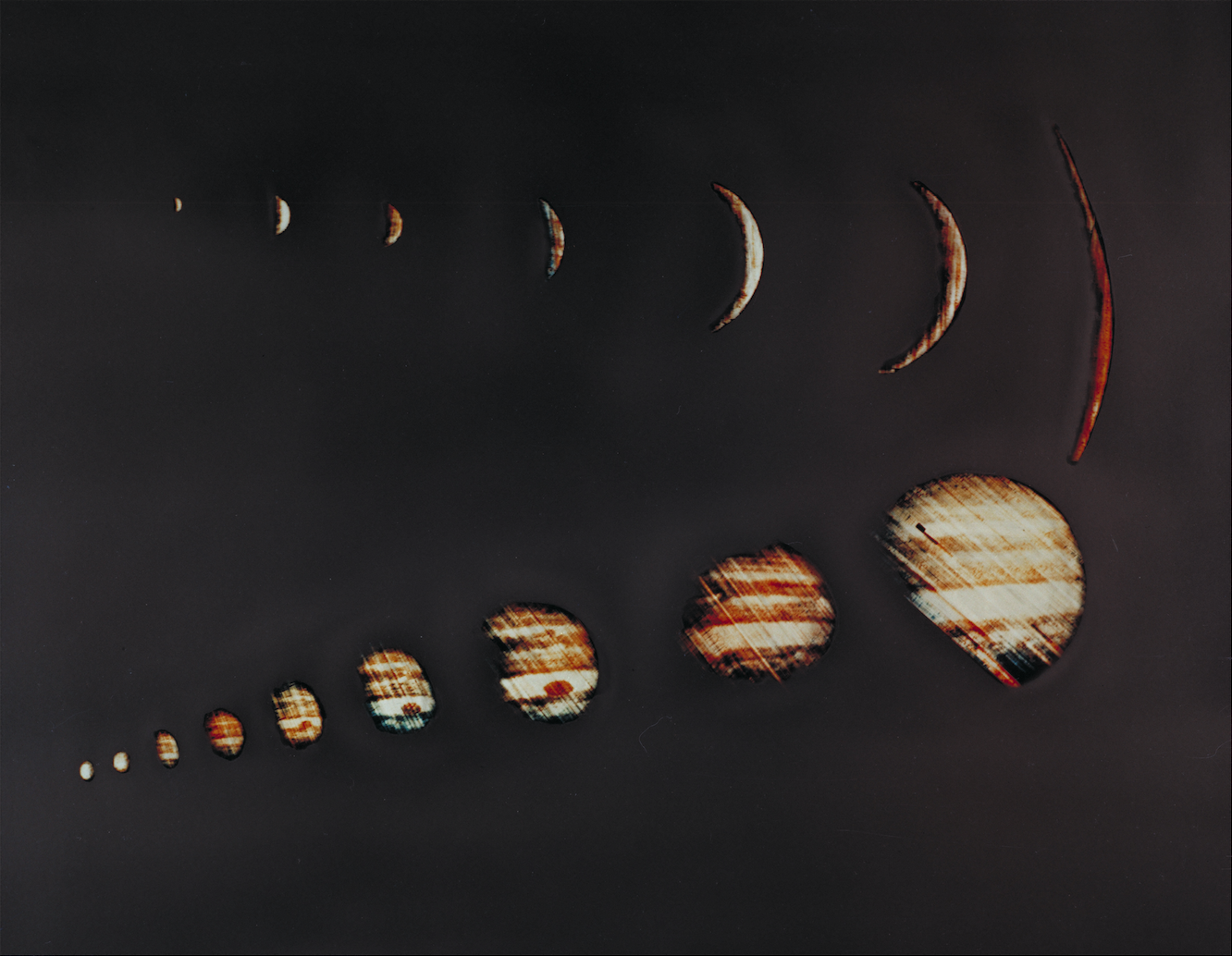 During the encounter with Jupiter, more than 500 photographic images were made and transmitted to Earth. A variety of measurements were made by sensors aboard the space craft.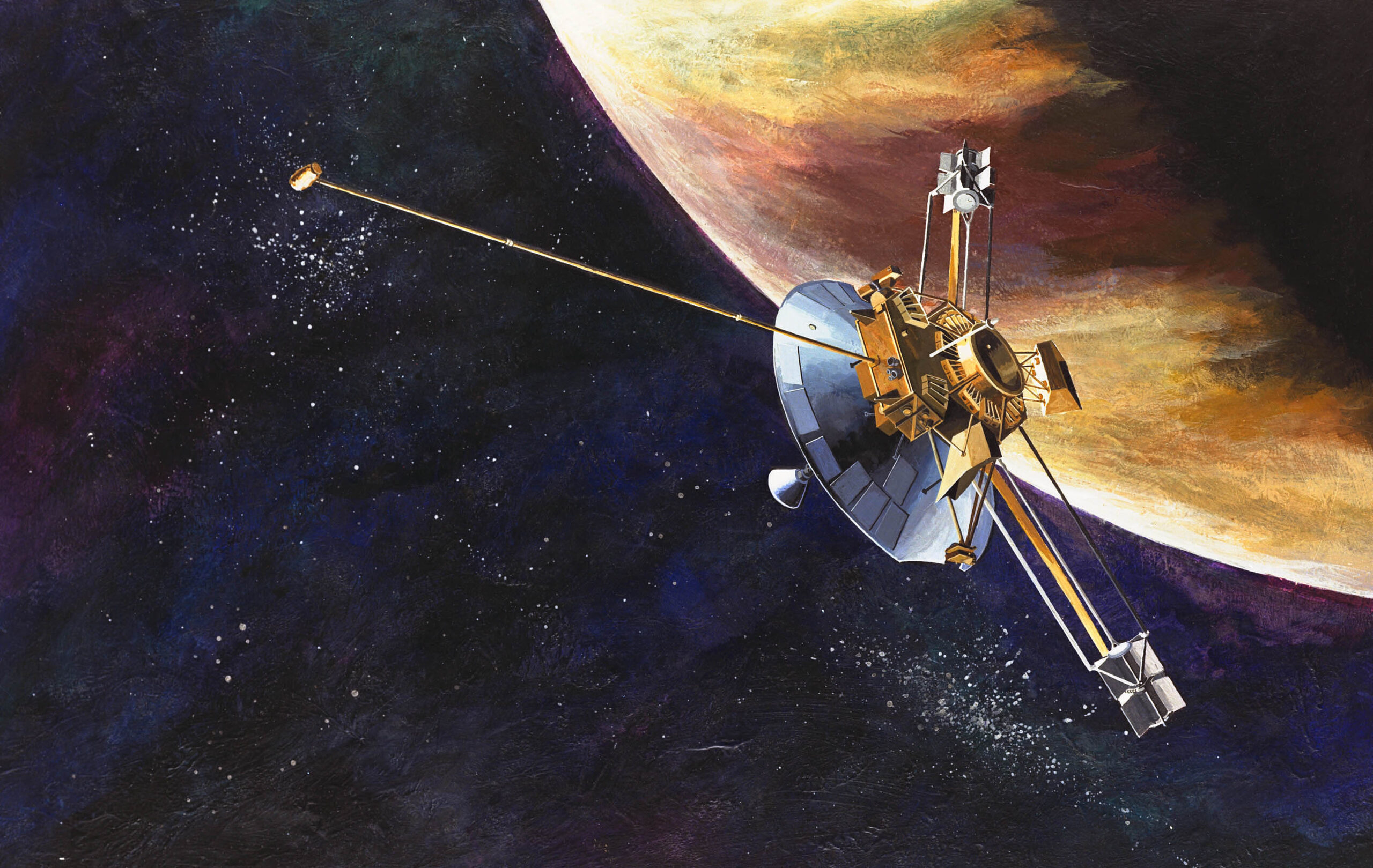 Pioneer 10 was built by the TRW Space & Technology Group, Redondo Beach, California, for the NASA Ames Research Laboratory. It was launched by a three-stage Atlas Centaur rocket from Launch Complex 36A, Kennedy Space Center, Cape Canaveral, Florida, 2 March 1972.
The last signal received from Pioneer 10 was on 23 January 2003. At that time, the probe was an estimated 12 billion kilometers (80 Astronomical Units) from Earth.
© 2018, Bryan R. Swopes