1 August 1907: The progenitor of the United States Air Force was established.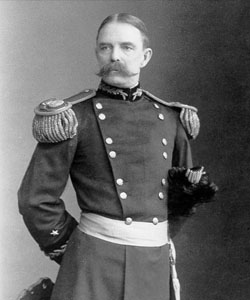 An Aeronautical Division of this office is hereby established, to take effect this date.
This division will have charge of all matters pertaining to military ballooning, air machines, and all kindred subjects. All data on hand will be carefully classified and plans perfected for future tests and experiments. The operations of this division are strictly confidential, and no information will be given out by any party except through the Chief Signal Officer of the Army or his authorized representative.
Captain Charles DeF. Chandler, Signal Corps, is detailed in charge of this division, and Corporal Edward Ward and First-class Private Joseph E. Barrett will report to Captain Chandler for duty in this division under his immediate direction.
J. Allen, Brigadier General, Chief Signal Officer of the Army
The United States Army had used stationary balloons for battlefield reconnaissance since the Civil War. The Army's first self-propelled aircraft, though, was Signal Corps Dirigible No. 1, a rigid airship buoyed by hydrogen, and which could carry two crewmen at just under 20 miles per hour (32 kilometers per hour), with a flight duration of 2 hours.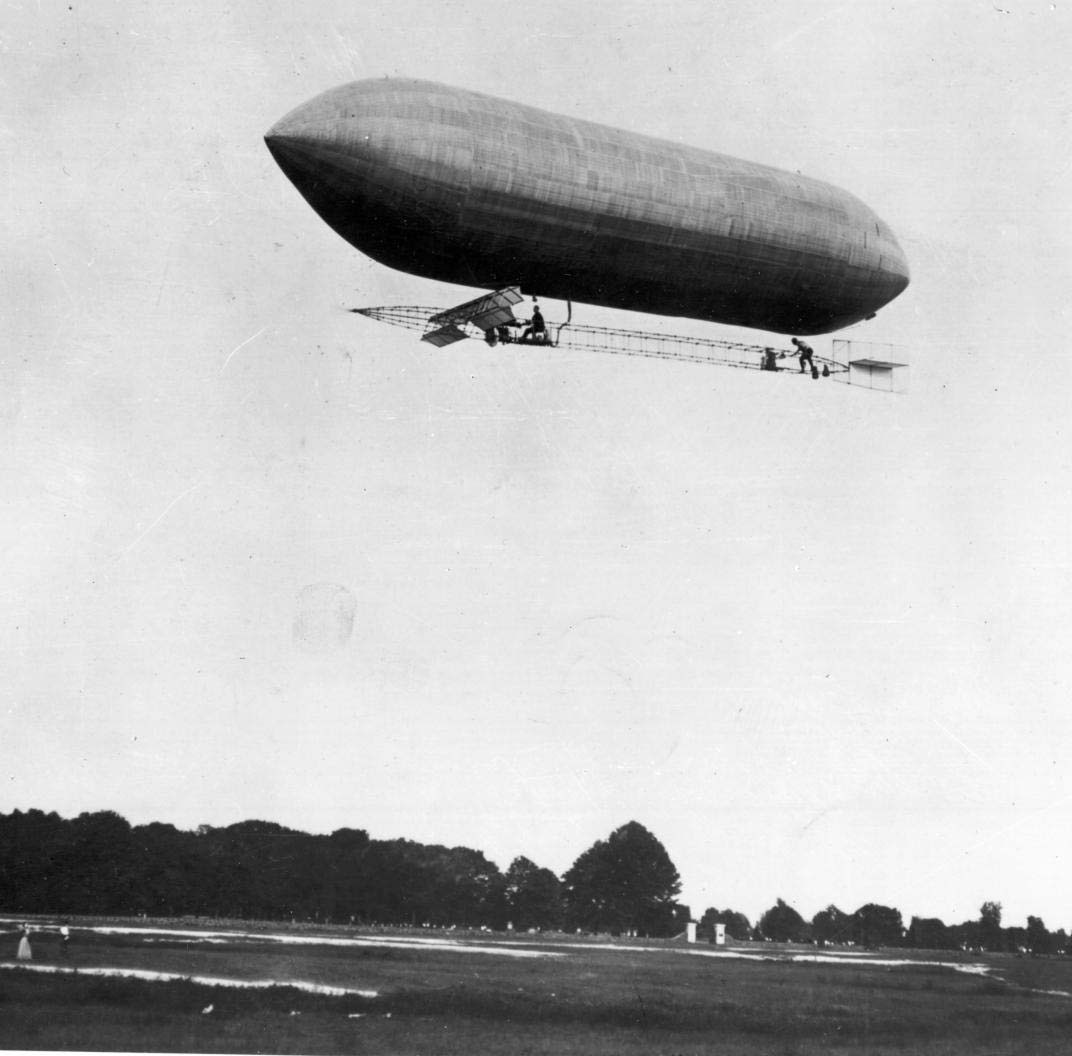 Dirigible No. 1 had been designed and built by Thomas Scott Baldwin of Hammondsport, New York. On 3 August 1908, the airship, Baldwin No. 8, was presented to the Army for trials. Although the the Baldwin No. 8 reached an average speed of just 19.61 miles per hour (31.56 kilometers per hour). It demonstrated the required endurance of two hours, averaging 14 miles per hour (22.5 kilometers per hour). Although the airship's speed was short of the requirement, on 5 August, the Army purchased it from Baldwin for $5,737.59.
The U.S. Army's first aviators, Lieutenants Benjamin D. Fulois, Thomas Etholen Selfridge and Frank P. Lahm were taught to fly the airship. Lahm and Fulois made the first flight of an all-Army crew on 26 August.
Signal Corps Dirigible No. 1 was assigned to the Signal Corps Post at Fort Omaha, Nebraska, where the Army had a balloon factory. It was operated there until 1912. The airships envelope needed to be replaced, and unwilling to spend money for that, the airship was sold.
Responding to an Army specification for a heavier than air craft, Orville Wright brought a Wright Model A Flyer to Fort Myer to demonstrate it. On 17 September 1908, The Model A, with Wright as pilot and Lieutenant Selfridge as a passenger, crashed. Wright was seriously injured, but Selfridge died. He was the first person to be killed in an airplane crash.
The following year, an improved airplane, the Wright Military Flyer was shipped to Fort Myer, arriving 18 June 1909. Tests were conducted over the next several weeks. The Military Flyer achieved a two-way average 42.583 miles per hour (68.531 kilometers per hour), over a 5 mile (8.05 kilometers) course, and demonstrated its endurance at 1 hour, 12 minutes, 40 seconds. On 2 August 1909, the United States Army purchased its first airplane, at a cost of $25,000. Because the Military Flyer exceeded the Army's requirements in both speed and endurance, bonuses were paid totaling $5,000. The Wright biplane was designated Signal Corps Airplane No. 1.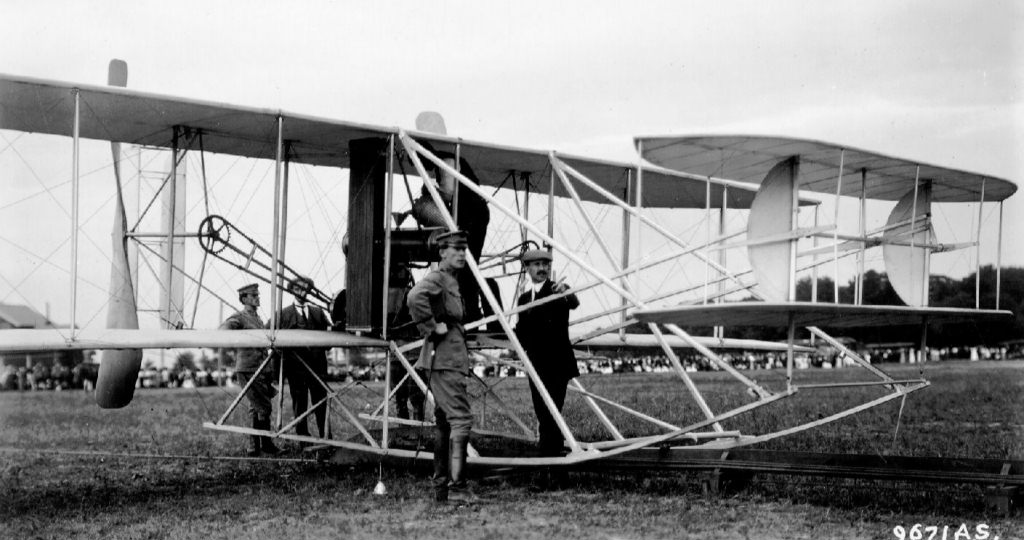 The airplane was used to train Signal Corps pilots at Fort San Antonio, Texas, and was crashed and rebuilt several times. After just two years' service, it was retired. The Army gave the airplane to the Smithsonian Institution. It is on display at the National Air and Space Museum.
© 2017, Bryan R. Swopes