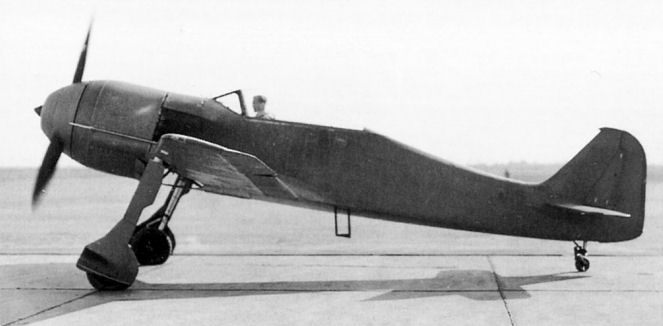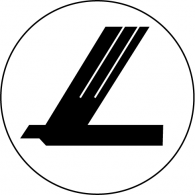 1 June 1939: At Bremen, Germany, Focke-Wulf Flugzeugbau AG chief test pilot Hans Sander took the first prototype of a new fighter, Fw 190 V1, W.Nr. 0001, registration D-OPZE, for its first flight.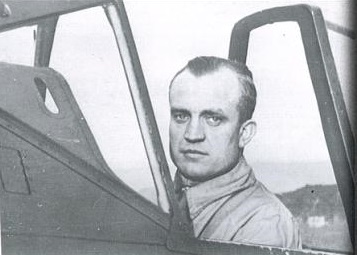 The Fw 190 was designed as a fast, light-weight fighter with a powerful engine, easy to maintain under field conditions and able to absorb a reasonable amount of combat damage. The landing gear had a wide track which improved ground handling and was an advantage when operating on unimproved airfields. The mechanism used the gear's own weight to lower it into place. Another interesting feature was to use of pushrods and bearings in place of the common cables and pulleys used to operate the flight controls. This gave a more precise, responsive operation. Also, the recent introduction of vacuum forming allowed a large one-piece "bubble" canopy to be used rather than the acrylic plastic/metal framework which was used in other fighters, such as the Messerschmitt Bf 109.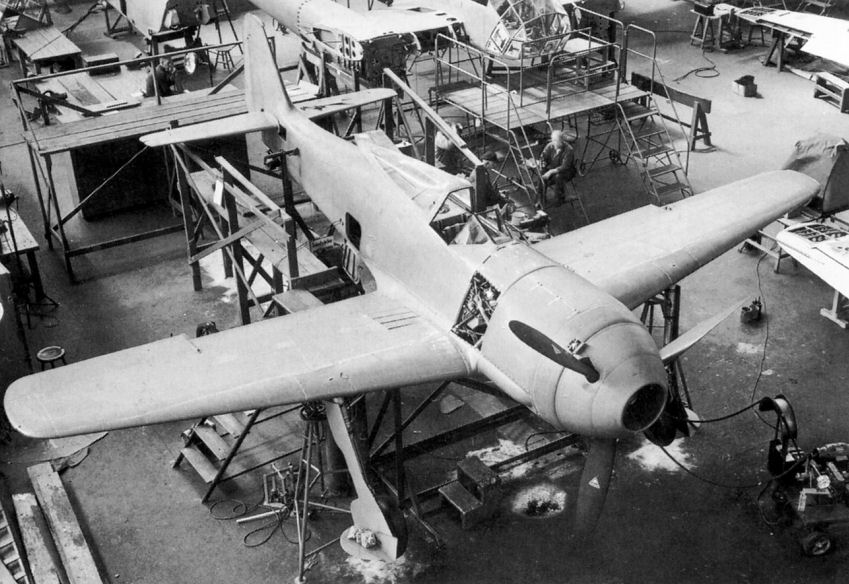 Focke-Wulf frequently named its airplanes after birds. The Fw 190 was known as the Würger, or Shrike.
Fw 190 V1 (Versuchsflugzeug 1) was 8.730 meters (28 feet, 7¾ inches) long with a wingspan of 9.500 meters (31 feet, 2 inches). It weighed approximately 3,000 kilograms (6,615 pounds).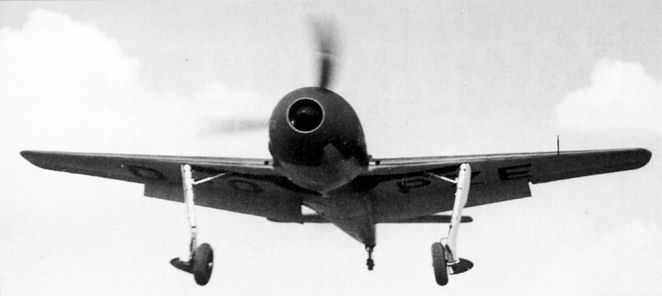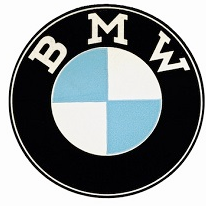 D-OPZE was powered by an experimental air-cooled, supercharged 55.4-liter (3,380.4 cubic inch) BMW 139 two-row, 18-cylinder, radial engine which produced 1,529 horsepower. This engine had been developed from the nine-cylinder Pratt & Whitney Hornet (R-1690) which Bayerische Motoren Werke AG (BMW) built under license. (A redesign of the BMW 139 engine resulted in the 14-cylinder BMW 801 which was used in the production Fw 190.)
The propeller was a three-bladed Vereingite Deutsche Metallwerke (VDM) variable-pitch unit with a diameter of 3.460 meters (11 feet, 4¼ inches). It was driven at 54% of engine speed through a gear reduction unit.
To minimize aerodynamic drag, the large radial engine was tightly cowled and a large propeller spinner used. Cooling air entered through an opening at the center of the spinner and a fan between the propeller and the front of the engine circulated air. This was unsatisfactory and was significantly changed with the second prototype.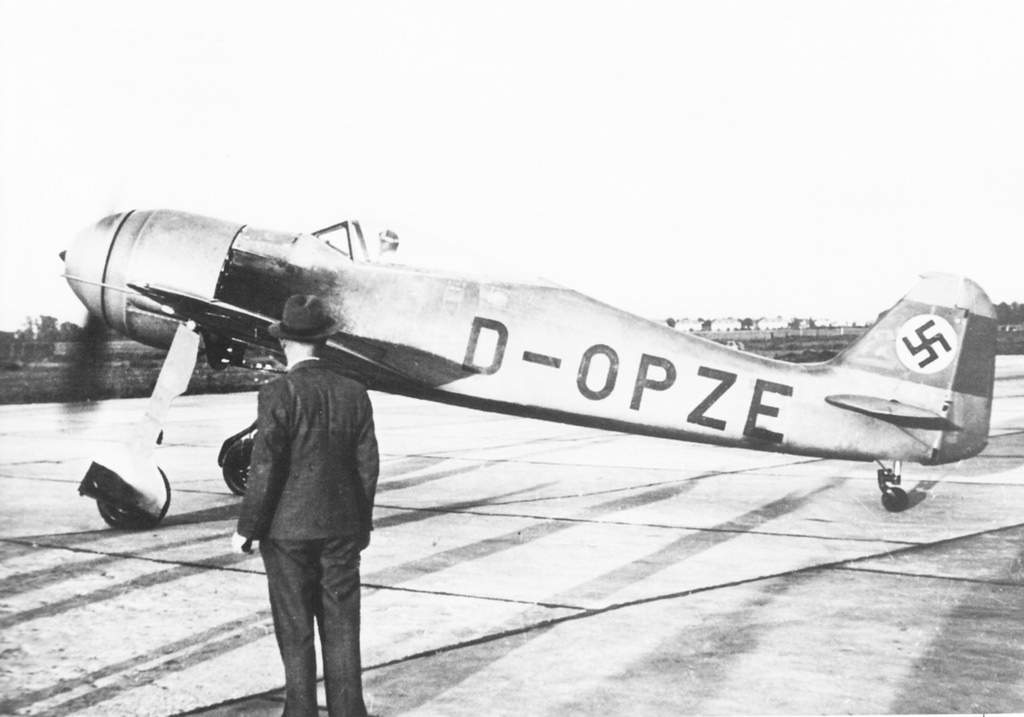 After testing by Focke-Wulf at Bremen, Fw 190 V1 was flown to the Luftwaffe test site at Rechlin-Lärz Airfield. Its identification markings were changed to FO+LY. Later, they were changed again, to RM+CA. V1 continued to be used for testing until 29 March 1943.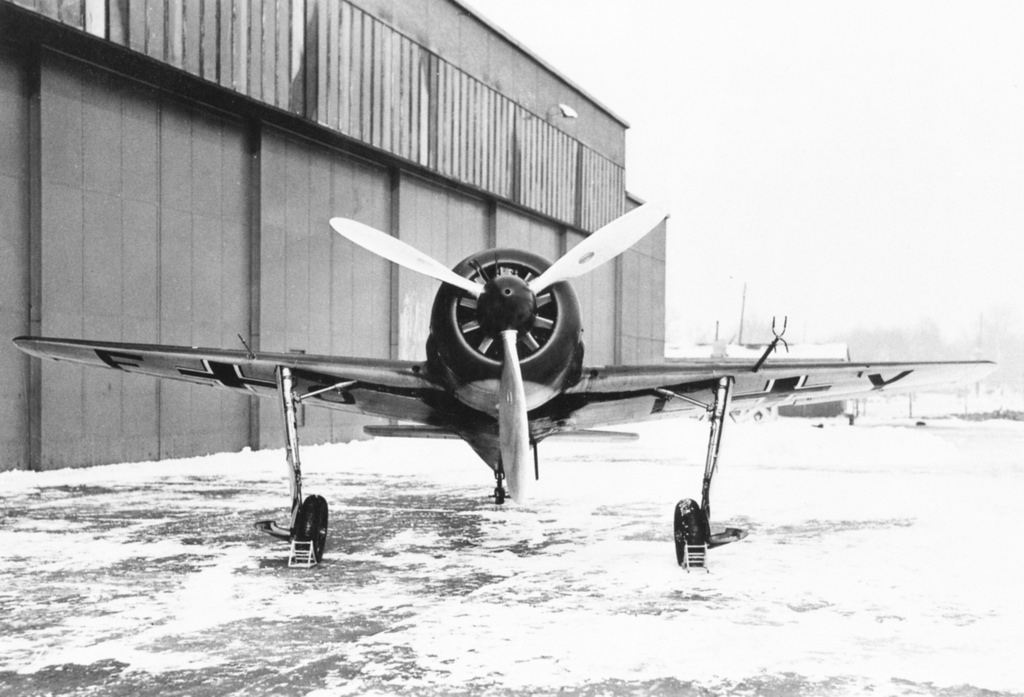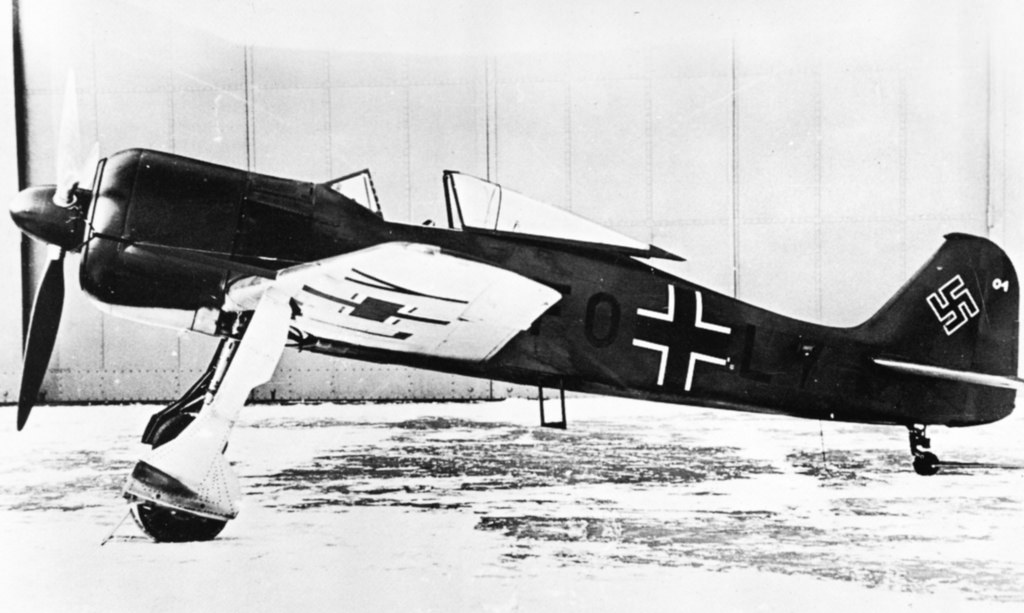 The Fw 190 was the most effective of Germany's world War II fighters. More than 20,000 were built in 16 variants. The Focke-Wulf factory at Marienburg and the AGO Flugzeugwerke at Oschersleben were frequently attacked by Allied bombers.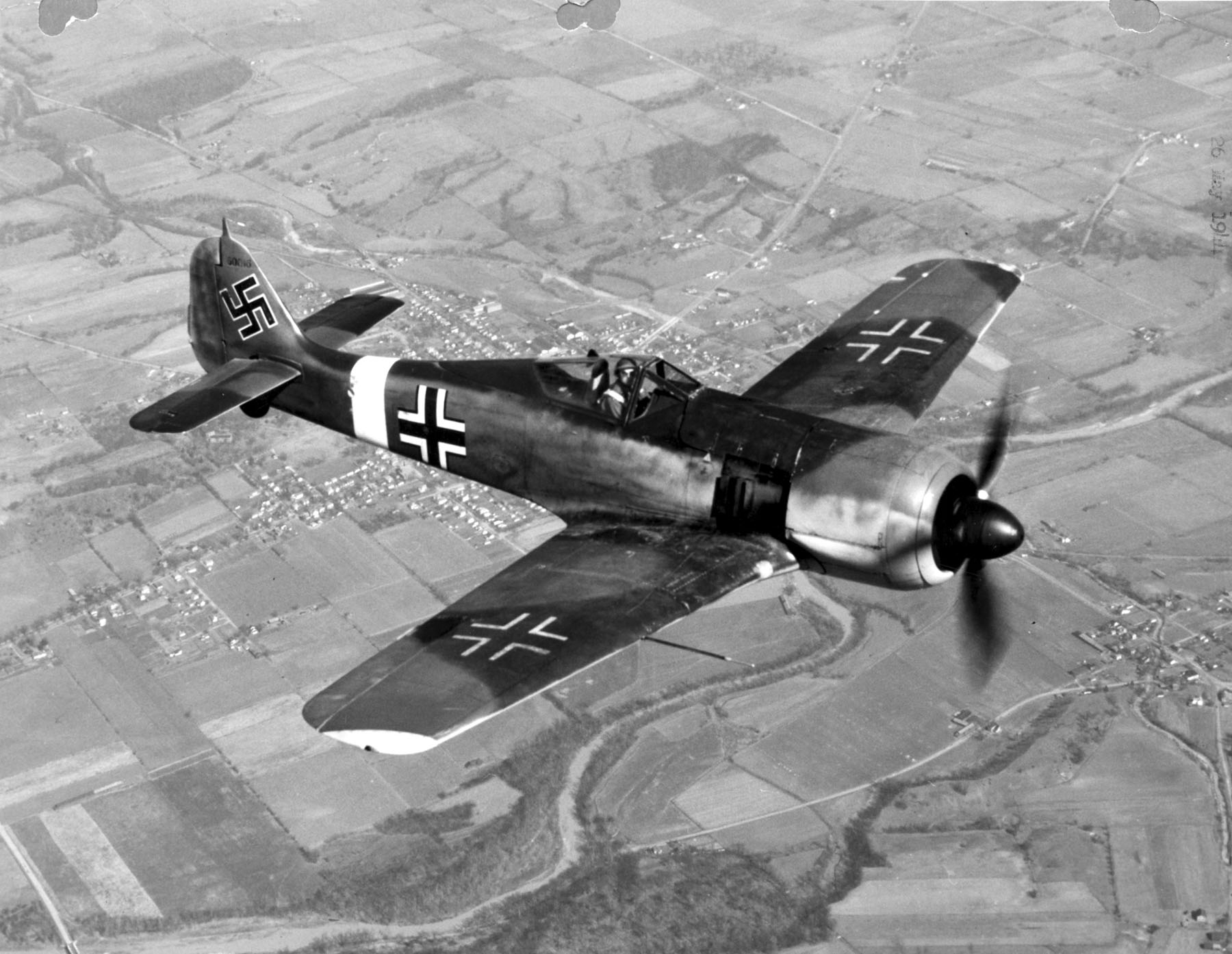 A Focke-Wulf Fw 190 G-3 fighter bomber, W.Nr. 160016, which had been captured in Italy, was flight tested by the U.S. Army Air Force at Wright Field, Ohio, from 25 March to 15 April 1944, flown by Major Gustav Edward Lundquist, U.S. Army Air Force. In a report dated 26 May 1944, it was described as having a length of 29.1 feet (8.87 meters) and wingspan of 34.5 feet (10.52 meters), and was tested with maximum gross weight of 8,535 pounds (3,871 kilograms).
This aircraft was powered by an air-cooled, supercharged and fuel-injected 41.744 liter (2,547.4 cubic inch) BMW 801-D two-row, fourteen-cylinder radial engine which produced 1,750 horsepower at 2,700 r.p.m. with 41.1 inches of manifold pressure (1.39 bar). It could climb at 4,000 feet per minute (20.32 meters per second) and reach 20,000 feet (6,096 meters) in 7.3 minutes. 160016 had a maximum airspeed of 415 miles per hour (668 kilometers per hour) at 22,000 feet (6,706 meters). The service ceiling was 36,100 feet (11,003 meters).
The fighter was described to have performance "definitely weaker than standard AAF fighters at altitudes above 28,000 feet."  [8,534 meters]
The Fw 190 G-3 was armed with two Waffenfabrik Mauser AG MG151/20 20 mm autocannon with 550 rounds of ammunition.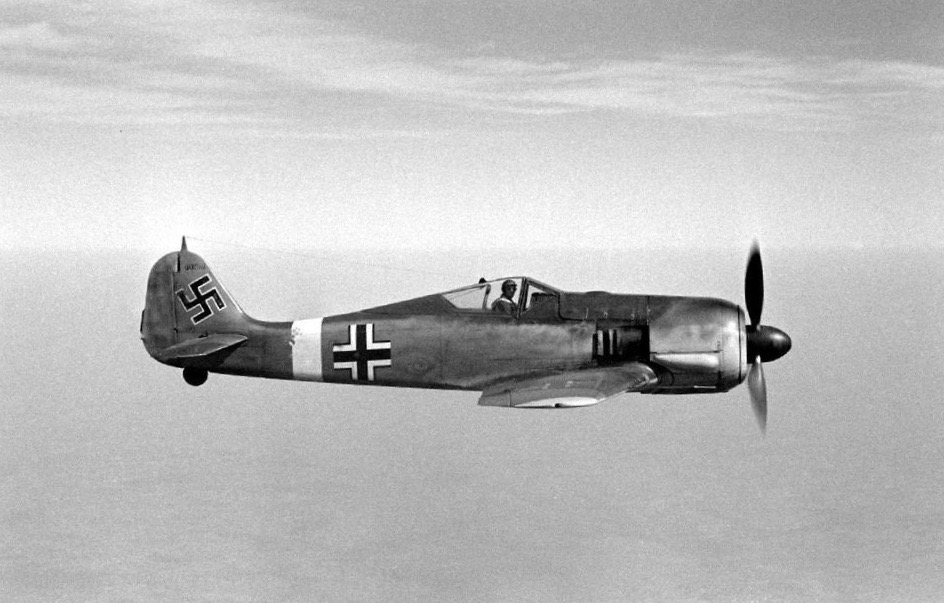 (Two months later, Major Lundquist was in Europe, flying with the 486th Fighter Squadron, 352nd Fighter Group. On 29 July 1944, his North American Aviation P-51D-5-NA Mustang, 44-13395, was shot down by a Messerschmiit Bf 109 G-6 near Merseberg, Germany. Lundquist was captured and remained a Prisoner of War until the end of World War II. He was officially credited with 2 enemy aircraft destroyed. After the war, he returned to Wright Field and flight test. On 2 September 1946, Major Lundquist won the Thompson Trophy Race (J Division) while flying a Lockheed P-80A Shooting Star. Remaining in the Air Force for 29 years, he rose to the rank of brigadier general.)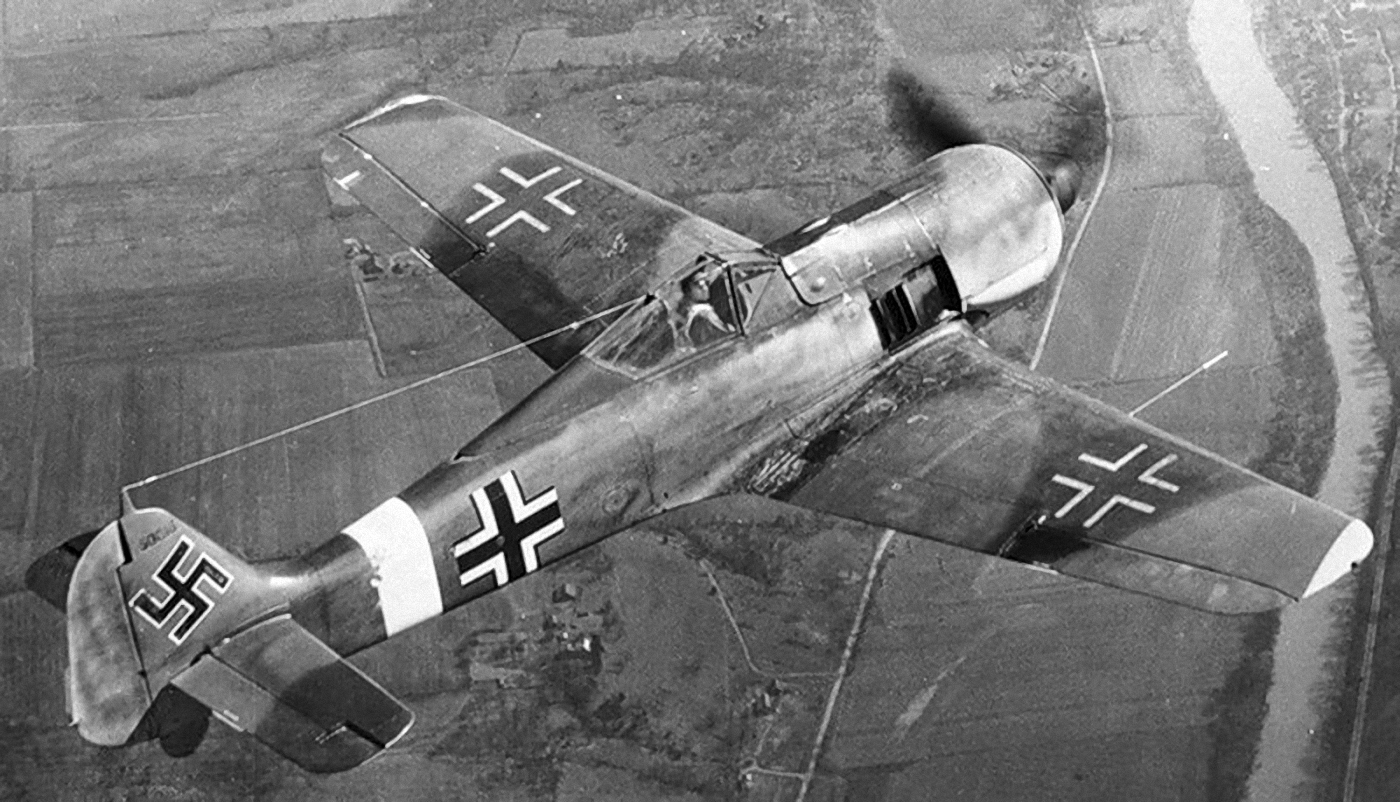 © 2018, Bryan R. Swopes