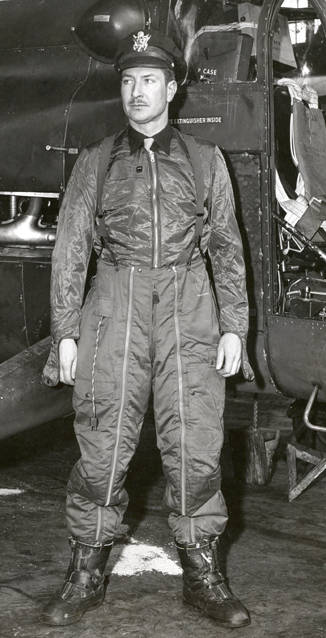 10 February 1947: At Patterson Field, Dayton, Ohio, Major Ernest Murray Cassell, Jr., Air Corps, United States Army, flew a Sikorsky YR-5A helicopter, serial number 43-46628, to an altitude of 5,842 meters (19,167 feet), setting a Fédération Aéronautique Internationale (FAI) World Altitude Record for helicopters.¹
Major Cassell took off from Patterson Field at 11:05 a.m., and landed at 12:02 p.m. He said that he knew the helicopter had reached its absolute ceiling. "She just wouldn't go any higher. At the peak I dived to pick up speed, pulled up and the ship just quivered in a tip-stall as if to say, 'That's all I can do.' "
At that altitude, Cassell encountered winds of 40–50 miles per hour (18–22 meters per second), and an air temperature of -19 °C. (-2.2 °F.). He wore an electrically-heated flight suit.
Cassell was one of the most experienced helicopter pilots in the U.S. military services, with more than 700 hours flown to date.
Observers for the National Aeronautic Association, Dr. Daniel P. Johnson of the National Bureau of Standards, and C.S. Logsdon, director of the contest division of the N.A.A., flew aboard a North American Aviation B-25 Mitchell medium bomber. The B-25 flew along with the helicopter. Both carried barographs. A second B-25 acted as the camera ship.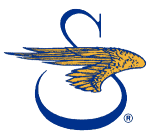 The Sikorsky YR-5A (Model S-48) was a single-engine, two-place helicopter. The cabin was built of aluminum with plexiglas windows. The fuselage was built of plastic-impregnated plywood and the tail boom was wood monocoque construction. The main rotor consisted of three fully-articulated blades built of wood spars and ribs and covered with fabric. The three bladed semi-articulated tail rotor was built of laminated wood. The main rotor turned counter-clockwise as seen from above. (The advancing blade is on the helicopter's right.) The tail rotor was mounted on the helicopter's left side in a pusher configuration. It turned clockwise as seen from the helicopter's left.
YR-5A 43-46608 was one of one of twenty-six service test helicopters built between November 1944 and July 1945. There were slight changes from the earlier five XR-5A prototypes. The R-5A went into production in July 1945 and more than 300 had been built by the time production ended in 1951.
The helicopter's fuselage was 41 feet, 7½ inches (12.687 meters) long. The main rotor had a diameter of 48 feet, 0 inches (14.630 meters) and tail rotor diameter was 8 feet, 5 inches (2.565 meters), giving the helicopter an overall length of 57 feet, 1 inch (17.399 meters) with rotors turning. It was 13 feet, 1½ inches (4.001 meters) high. The landing gear tread was 12 feet (3.7 meters). The R-5A had an empty weight of 3,780 pounds (1,715 kilograms) and maximum takeoff weight of 4,900 pounds (2,223 kilograms). Fuel capacity was 100 gallons (378.5 liters).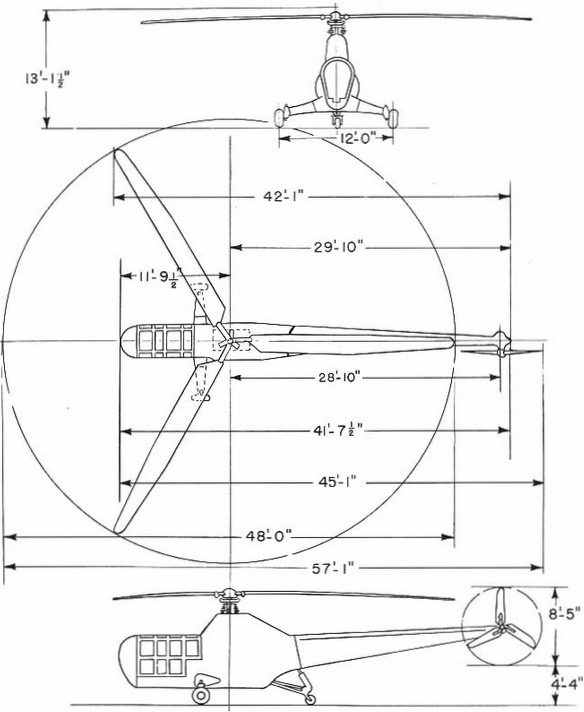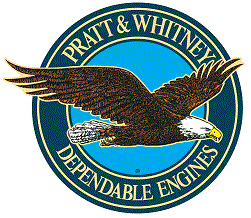 The helicopter was powered by an air-cooled, supercharged, 986.749-cubic-inch-displacement (16.170 liter) Pratt & Whitney Wasp Jr. T1B4 (R-985 AN-5) direct-drive, nine-cylinder radial engine which was placed vertically in the fuselage behind the crew compartment. This engine was rated at 450 horsepower at 2,300 r.p.m., Standard Day at Sea Level. The R-985 AN-5 was 4 feet, 0.00 inches (1.219 meters) long, 3 feet, 10.25 inches (1.175 meters) in diameter and weighed 684 pounds (310.3 kilograms) with a magnesium crankcase.
The R-5 had a maximum speed (Vne) of 107 knots (123.1 miles per hour/198.2 kilometers per hour). Range was 275 miles (442.6 kilometers). The service ceiling was 14,800 feet (4,511 meters). The absolute hover ceiling was 3,000 feet (914.4 meters).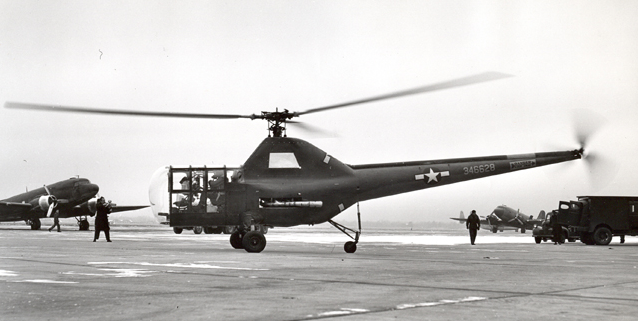 Ernest Murray Cassell, Jr., was born at Indianapolis, Indiana, 26 February 1912. He was the first of two sons of Ernest Murray Cassell, a traveling salesman, and Irene Eidola Adams Cassell.
Ernest Cassell served in the United States Navy as a seaman, first class, from 14 February 1931 to 3 December 1934. He enlisted as a private in the Indiana National Guard (Air Corps) on 11 March 1935. He was commissioned as a second lieutenant, 11 March 1937.
Lieutenant Cassell graduated from the National Guard Officers' Communication Course of the Air Corps Technical School in 1938. He was rated as an aerial observer.
Lieutenant Cassell married Miss Virginia Royall Fleming, in Marion County, Indiana, 31 March 1938. They would have two children, Judith Ann Cassell and Nicholas Murray Cassell.
On 17 January 1941, Cassell was commissioned as a second lieutenant, Air Corps, Army of the United States (A.U.S.). He was promoted to first lieutenant, 25 March 1941, and to captain, 12 December 1942. On 26 June 1944, Captain Cassell was promoted to the rank of major, A.U.S.
On 10 February 1947 (the date of his altitude record flight) Cassell as appointed to the permanent rank of 1st lieutenant, Air Corps, United States Army, with date of rank retroactive to 26 February 1940. Less than three weeks later, 26 February 1947 (his 35th birthday), Cassel was promoted to captain.
Following the establishment of the United States Air Force as a separate military service, Captain Cassell was transferred from the Air Corps, U.S. Army, to the U.S. Air Force. His date of rank was 26 February 1947.
Lieutenant Colonel Ernest Murray Cassell, Jr., retired from the United States Air Force on 3 February 1959. He died at Walter Reed Medical Center, Washington, D.C., 2 December 1959. He was buried at Arlington National Cemetery, Arlington, Virginia.
¹ FAI Record File Number 2256
© 2019, Bryan R. Swopes