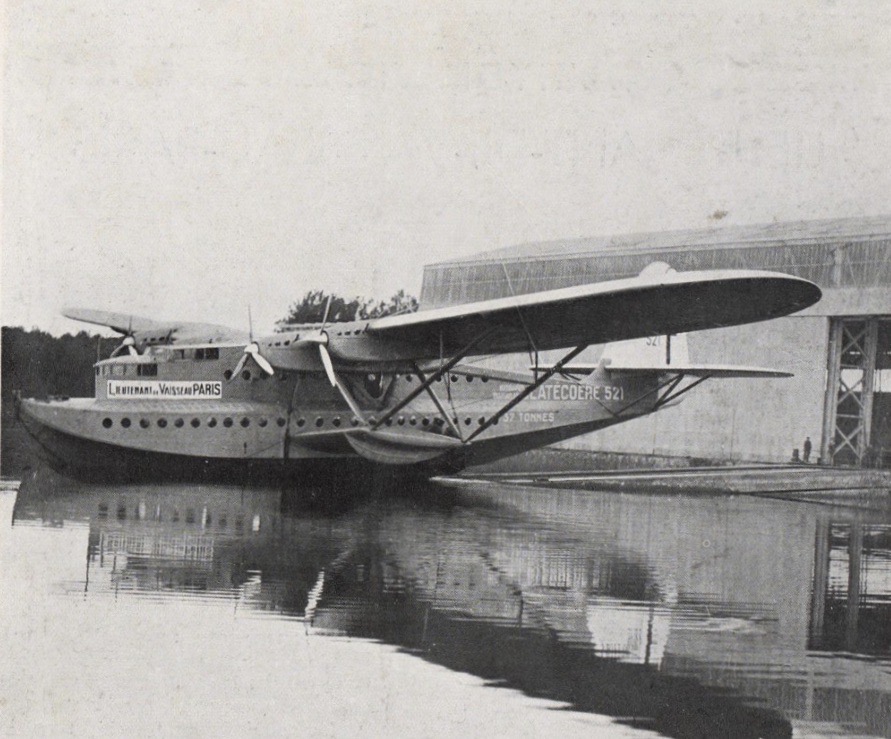 10 January 1935: At Biscarosse, on the Atlantic coast of France, the Latécoère 521 made its first flight. Flight testing was supervised by Capitaine de Corvette Jean Marie Henry Roger Bonnot, who had set a world record for distance in another Latécoère seaplane, Croix-du-Sud, the previous year. The pilots were Pierre Crespy and Jean Gonord.
Designed by aeronautical engineer Marcel Moine, the airplane was constructed in sections at the Société industrielle d'aviation Latécoère factory at Montaudran, Toulouse, then transported overland to the seaplane base at Biscarosse for final assembly and testing. The airplane had been named Lieutenant de Vaisseau Paris in honor of a record-setting French pilot, Paulin Louis Gérôme Paris.
The flying boat was designed to carry 72 passengers in trans-Mediterranean service. It had an aircraft commander (capitaine-du-bord), two pilots, a navigator, radio operator, and three mechanics. (The engines could be accessed in flight.) The main deck included the captain's cabin, a salon for 20; six 2-passenger cabins; and an aft passenger cabin for 22 passengers. The upper deck included flight deck, a galley and bar, and a passenger cabin for 18.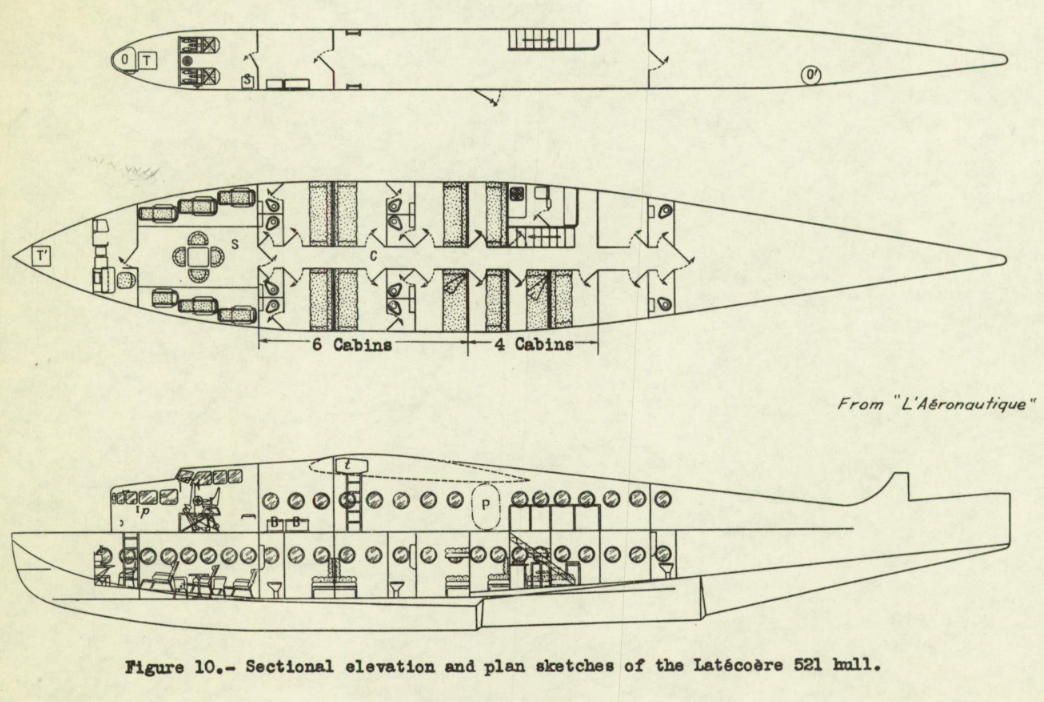 The Latécoère 521 was a six-engine sesquiplane flying boat, primarily of metal construction. The two-step hull was built of duralumin, an age-hardened aluminum alloy; and corrosion-resistant bonded, rolled, aluminum sheet Alclad (known as Verdal in France). The outer wing panels were fabric covered. The hull had two decks, with seven water-tight compartments.
The 521 was 31.62 meters (103.74 feet) long, with a wingspan of 49.30 meters (161.75 feet) and height of 9.07 meters (29.76 feet). The wings were swept aft 5° 20′ and had 5° dihedral. The area was 330 square meters (3,552 square feet). A series of V struts braced the wing to the hull and the stub wings, which had a span of 14.70 meters (48.23 feet) and area of 48 square meters (517 square feet). Each stub wing carried 11,000 liters (2,906 U.S. gallons) of gasoline. At a gross weight of 37,409 kilograms (82,473 pounds), the flying boat had a draft of 1.20 meters (3.94 feet).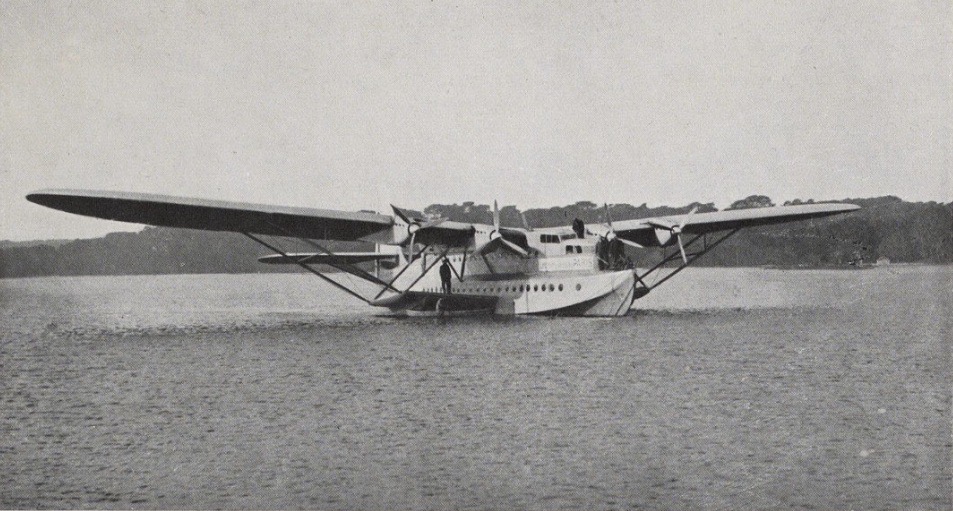 The Latécoère 521 was powered by six liquid-cooled, supercharged, 36.050 liter (2,199.892-cubic-inch-displacement) Hispano-Suiza 12 Ydrs1 single-overhead-camshaft 60° V-12 engines. Four engines were placed on the wings' leading ages in tractor configuration, with two more as pushers. These left-turning V-12s had a compression ratio of 5.8:1 and drove three-bladed propellers through a 3:2 gear reduction. They were rated at 880 cheval vapeur at 2400 r.p.m., and 890 c.v. for takeoff. The 12 Ydrs1 weighed 470 kilograms (1,036 pounds).
At a gross weight of 40 tonnes, the Latécoère 521 reached 256 kilometers per hour (159 miles per hour) at 3,100 meters (10,171 feet). Its cruise speed was 210 kilometers per hour (130 miles per hour), and its ceiling was 5,800 meters (19,029 feet).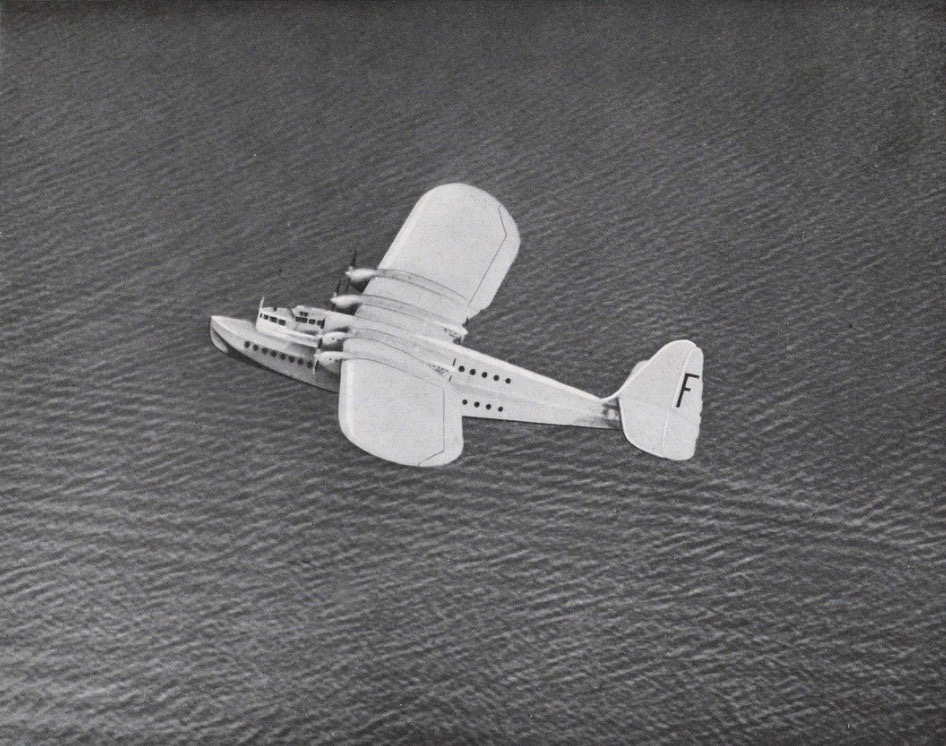 At Biscarosse, 27 December 1937, the Latécoère 521, flown by Henri Guillaumet with Messieurs LeClaire, Le Duff, Le Morvan and Chapaton, set a Fédération Aéronautique Internationale (FAI) World Record for Speed Over 1,000 kilometers (621.37 statute miles) with a 15,000 kilogram (33,069 pounds) payload of 211.00 kilometers per hour (131.109 miles per hour).¹
Two days later, 29 December 1937, Guillaumet and his crew flew the 521 over a 1,000 kilometer closed circuit between Luçon and Aurelihan with a 15,000 kilogram payload, for an average speed of 189.74 kilometers per hour (117.899 miles per hour).²
On 30 December 1937, Guillaumet and his crew set two more FAI world records when they carried an 18,040 kilogram (39,771 pounds) payload to a height of 2,000 meters (6,562 feet);³ and 15,000 kilograms (33,069 pounds) to an altitude of 3,508 meters (11,509 feet).⁴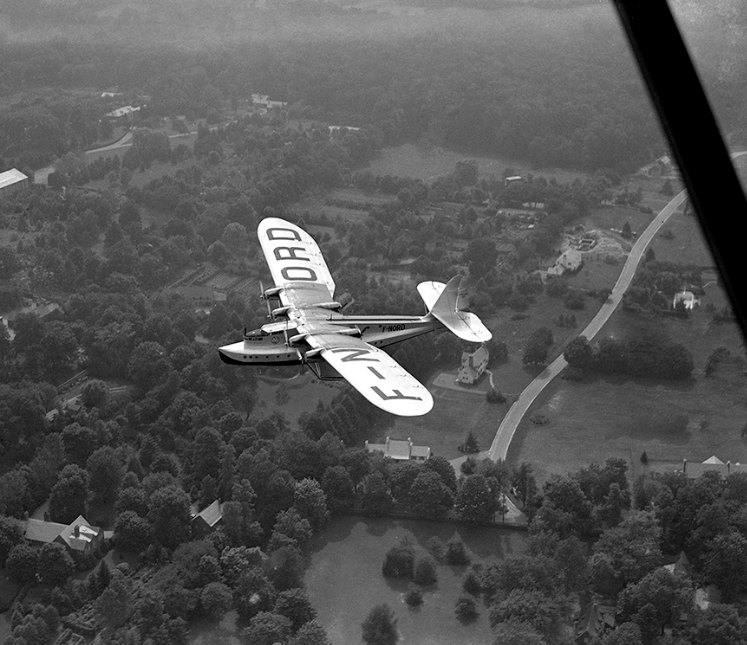 The 521, with civil registration F-NORD, made a series of flights across the Atlantic to New York City. On one of these, the flying boat was damaged in a storm. It was disassembled and returned to France aboard ship.
After repairs, the Latécoère 521 continued in airline service. With the beginning of World War II, it was modified to a maritime patrol aircraft. When France surrendered to Germany, the flying boat was stored near Marseilles. When Germany retreated in 1944, they destroyed the record-setting airliner.
¹ FAI Record File Number 11509
² FAI Record File Number 11507
³ FAI Record File Number 11579
⁴ FAI Record File Number 11525
© 2021, Bryan R. Swopes