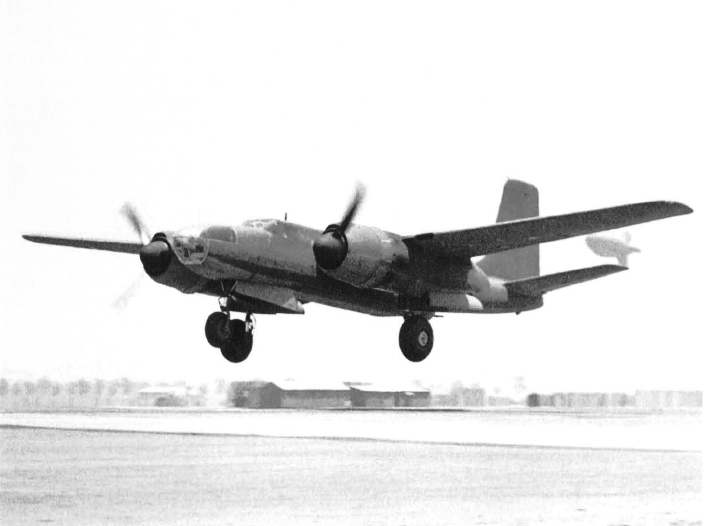 10 July 1942: At the Douglas Aircraft Company El Segundo Division, located at the southeast section of Los Angeles Municipal Airport (now, LAX), company engineering test pilot Benjamin Odell Howard took the prototype Douglas XA-26-DE light bomber, serial number 41-19504,¹ for its first flight.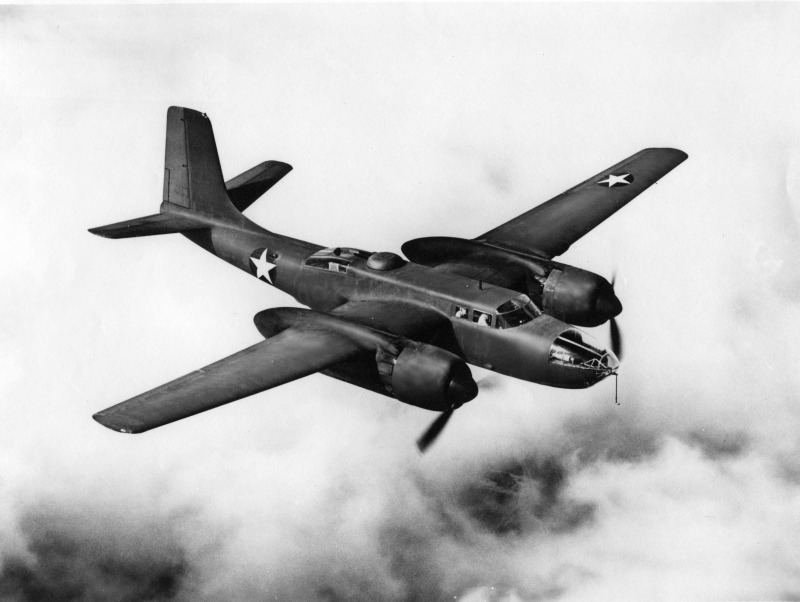 The XA-26 was twin-engine mid-wing monoplane with retractable tricycle landing gear. Douglas had proposed the design to the U.S. Army Air Corps as a replacement for three different airplanes: The Douglas A-20, the North American Aviation B-25 Mitchell, and the Martin B-26 Marauder. It was to be operated by a pilot, navigator/bombardier and a gunner.

The prototype was 51 feet, 2 inches (15.596 meters) long, with a wingspan of 70 feet, 0 inches (21.336 meters) and overall height of 18 feet, 6 inches (5.639 meters). Its empty weight was 21,150 pounds. It was powered by two air-cooled, supercharged, Pratt & Whitney R-2800–27 (Double Wasp 2SB-G), with a normal power rating of 1,600 horsepower at 2,400 r.p.m. to 5,700 feet (1,737 meters) and 1,450 horsepower to 13,000 feet (3,962 meters); and 2,000 horsepower at 2,700 r.p.m., for military and takeoff power. The engines drove three-bladed propellers through a 2:1 gear reduction. The R-2800-27 was 6 feet, 3.72 inches (1.923 meters) long, 4 feet, 4.50 inches (1.334 meters) in diameter and weighed 2,300 pounds (1,043 kilograms).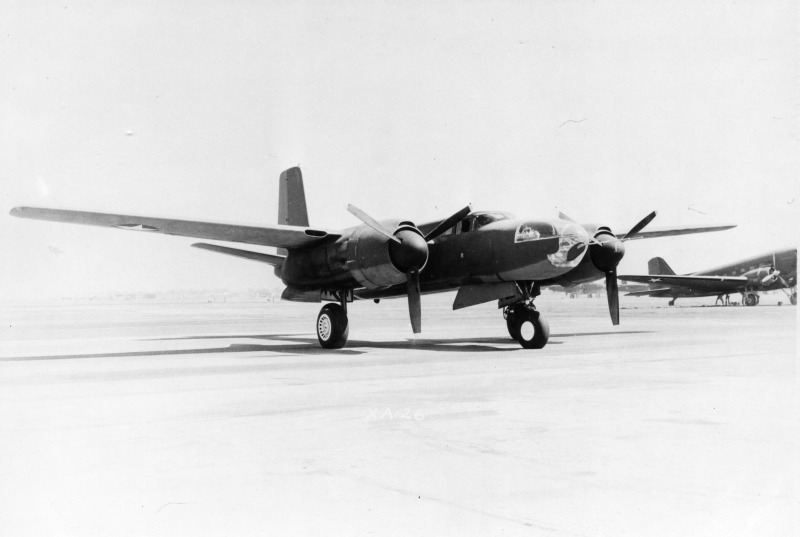 The XA-26's maximum speed was 322 knots (370 miles per hour/595 kilometers per hour) at 17,000 feet (5,182meters) and it had a service ceiling of 31,300 feet (9,540 meters).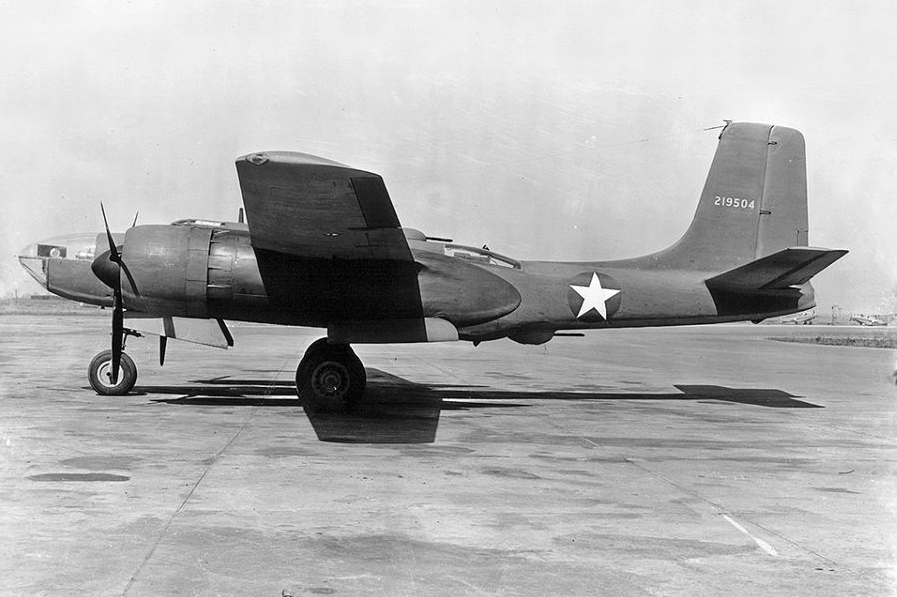 A second prototype, designated XA-26A was developed as an night fighter. It carried air-intercept radar in the nose and armament in a pod under the fuselage. The third prototype, the XA-26B, was a ground attack aircraft. Like the XA-26A, it had a solid nose, but was armed with a fixed 75-millimeter cannon in the nose, and forward-firing Browning .50-caliber machine guns. When ordered into production, the XA-26 became the A-26C Invader, while the ground attack design was assigned A-26B.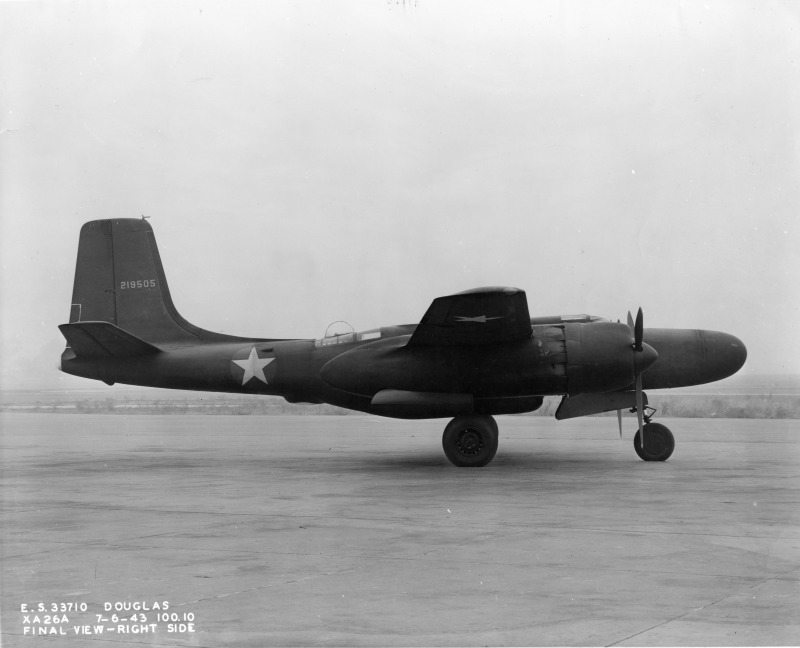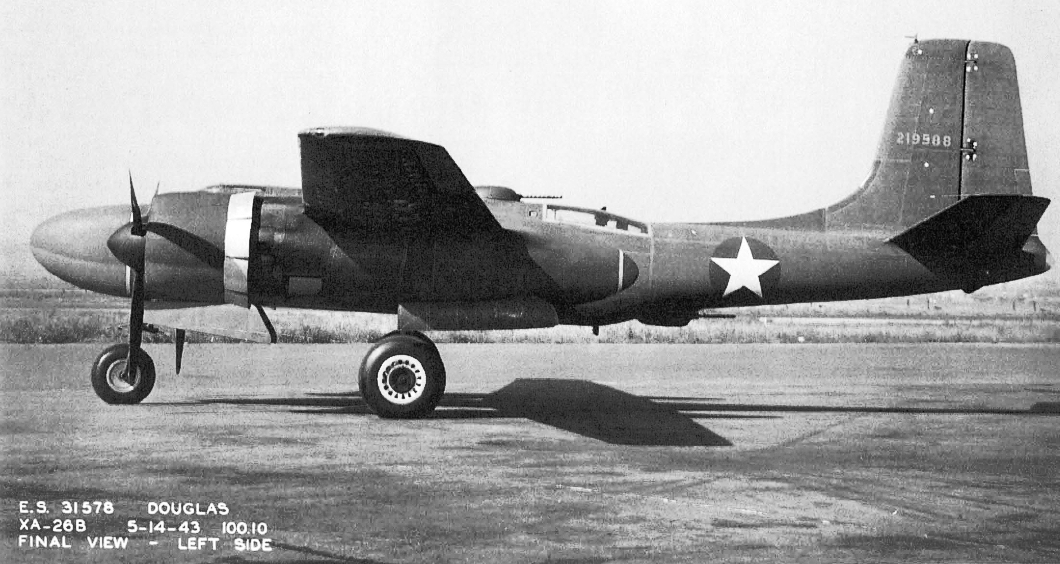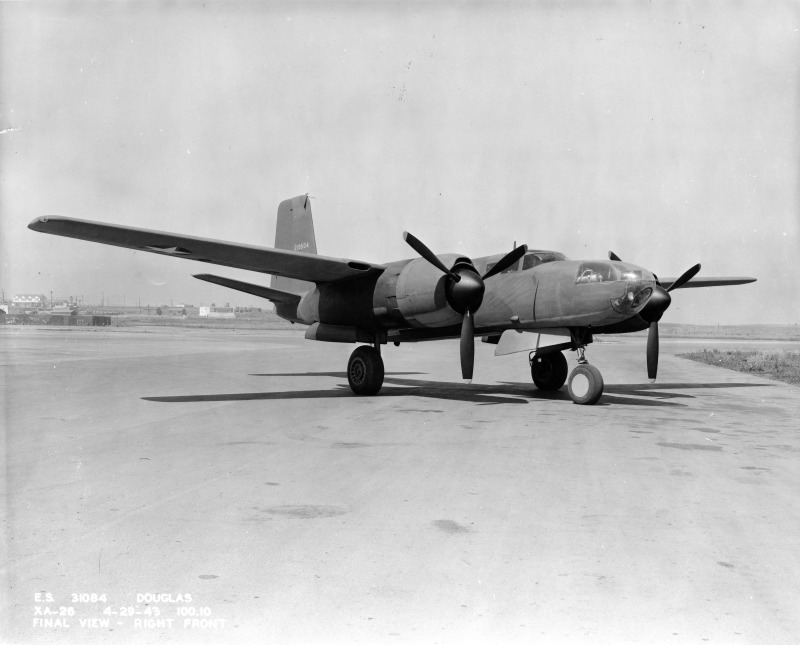 Benjamin Odell Howard was born 4 February 1904 at Palestine, Texas. He was the third of four children of Sam T. Howard, a real estate agent, and Fanie Howard.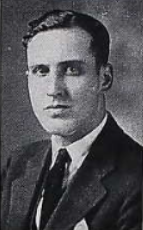 Ben Howard graduated from the University of Missouri at Columbia in 1924 with a degree in engineering. While there he was a member of the Kappa Sigma (ΚΣ) fraternity and the Reserve Officers Club.
On 10 Dec 1932, Howard married Miss Olive Maxine Schoen at Independence, Missouri.
In 1933, they lived in Kansas City, Missouri. He was employed as a pilot for United Air Lines Inc.
In 1935, Ben Howard won the Bendix Trophy Race flying Mister Mulligan, a Howard DGA-6. His time was 8 hours, 33 minutes, 16.3 seconds, for an average speed of 238.70 miles per hour.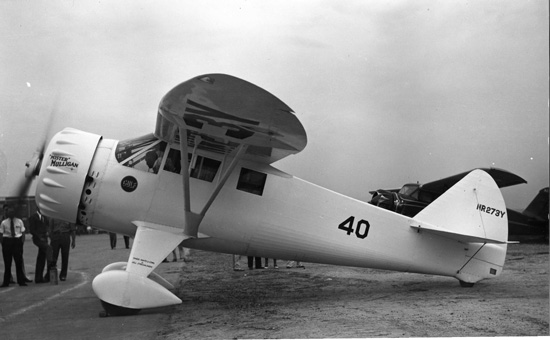 On his 1940 Selective Service (conscription, or draft) card, Howard was described as having a dark complexion, black hair and brown eyes. He was 5 feet, 11 inches (180 centimeters) tall, and weighed 165 pounds (75 kilograms).
After a lengthy illness, Benjamin Odell Howard died at his home in Brentwood, California, 4 December 1970.
¹ Every source checked by TDiA identifies the prototype XA-26 as "41-19504." Photographs of the XA-26, XA-26A and XA-26B clearly show the 1942 serial numbers 219504, 219505 and 219588 (42-19504, 42-19505 and 42-19588).
© 2019, Bryan R. Swopes