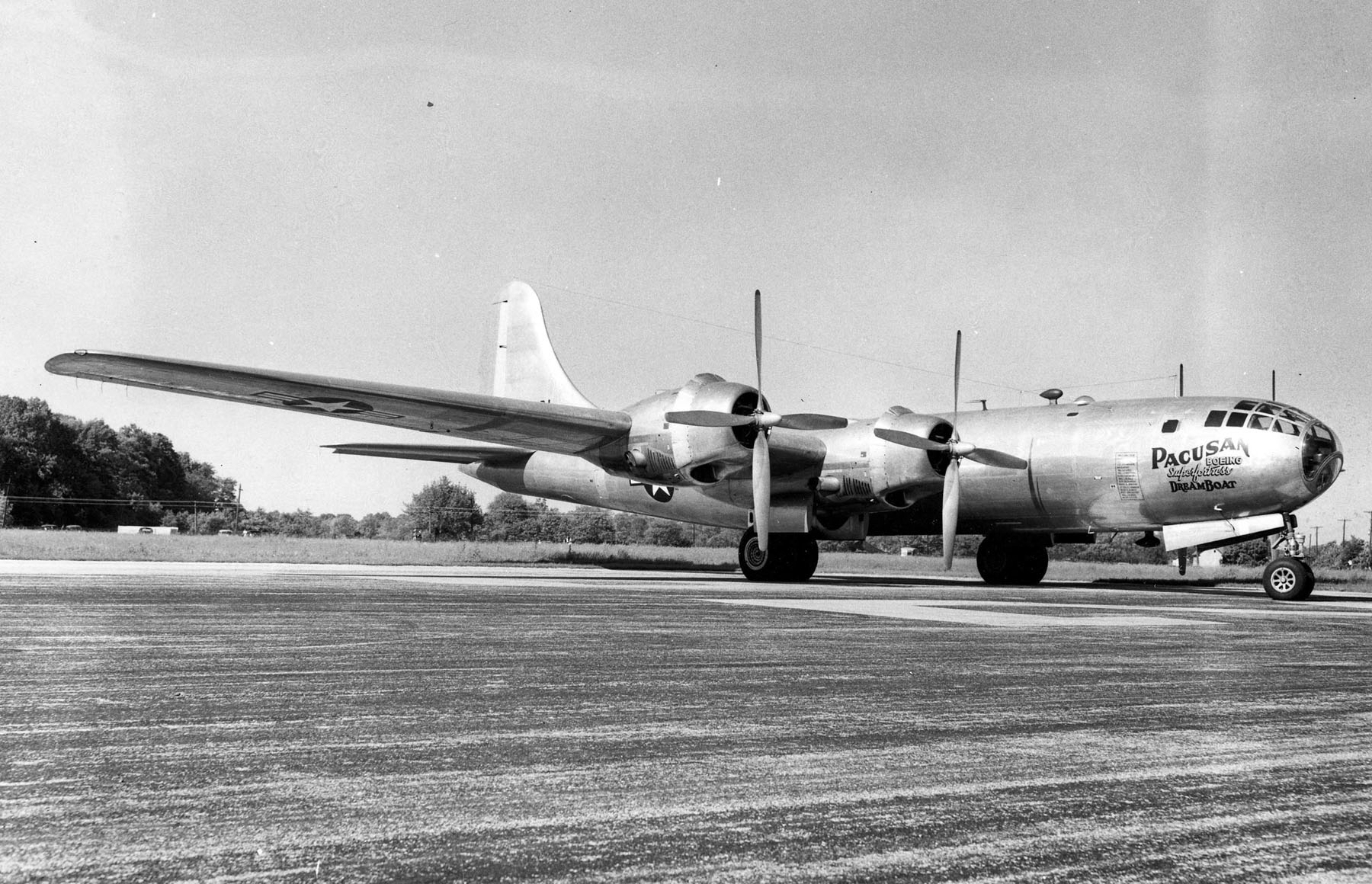 11 December 1945: Three days after Lieutenant Colonel Henry E. Warden and Captain Glen W. Edwards set a transcontinental speed record flying a prototype Douglas XB-42 from Long Beach, California, to Washington, D.C., in 5 hours, 17 minutes, Colonel Clarence S. Irvine and the crew of the B-29 Pacusan Dreamboat also set a record, flying from Burbank, California to overhead Floyd Bennett Field, New York, in 5 hours, 27 minutes, 8 seconds. The average speed for the 2,464-mile flight was 450.38 miles per hour (724.82 kilometers per hour).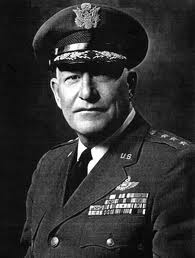 Irvine was Deputy Chief of Staff, Pacific Air Command, 1944–1947. He flew the Pacusan Dreamboat on several record-setting flights, including Guam to Washington, D.C., and Honolulu, Hawaii to Cairo, Egypt. He rose to the rank of lieutenant general in the United States Air Force, and served as Deputy Chief of Staff for Materiel.
Pacusan Dreamboat was a Bell Aircraft Corporation B-29B-60-BA Superfortress, built at Marietta, Georgia. The B-29B was a lightweight variant of the B-29, intended for operation at lower altitudes. It did not have the four power gun turrets and their .50-caliber machine guns. A radar-directed 20 mm cannon and two .50-caliber machine guns in the tail were the only defensive weapons. Much of the standard armor plate was also deleted. Pacusan Dreamboat was further lightened. The tail guns were removed and the tail reshaped.
The B-29B was equipped with four air-cooled, fuel-injected Wright R-3350-CA-2 Duplex Cyclone two-row 18 cylinder radial engines and specially-designed propellers. The engine nacelles were modified for improved cooling.
The Superfortress had been lightened to an empty weight of 66,000 pounds (29,937 kilograms). A standard B-29B weighed 69,000 pounds (31,298 kilograms) empty and 137,000 pounds (62,142 kilograms) fully loaded. Additional fuel tanks installed on the Dreamboat were able to carry 10,000 gallons (37,854 liters) of gasoline.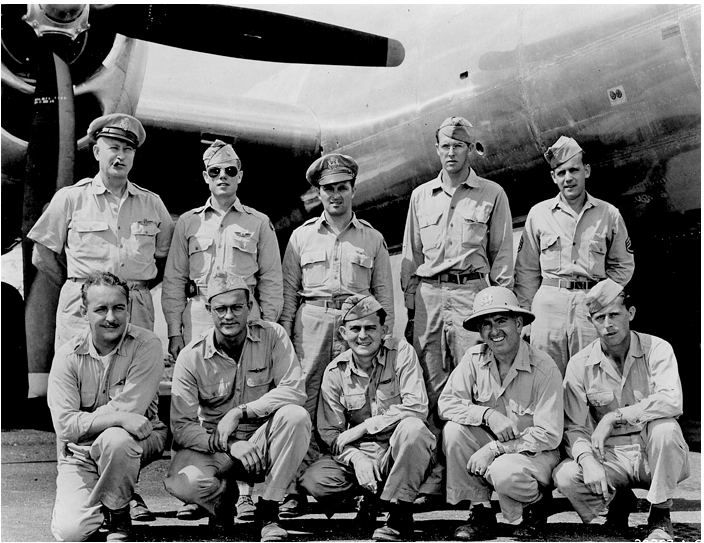 © 2015, Bryan R. Swopes