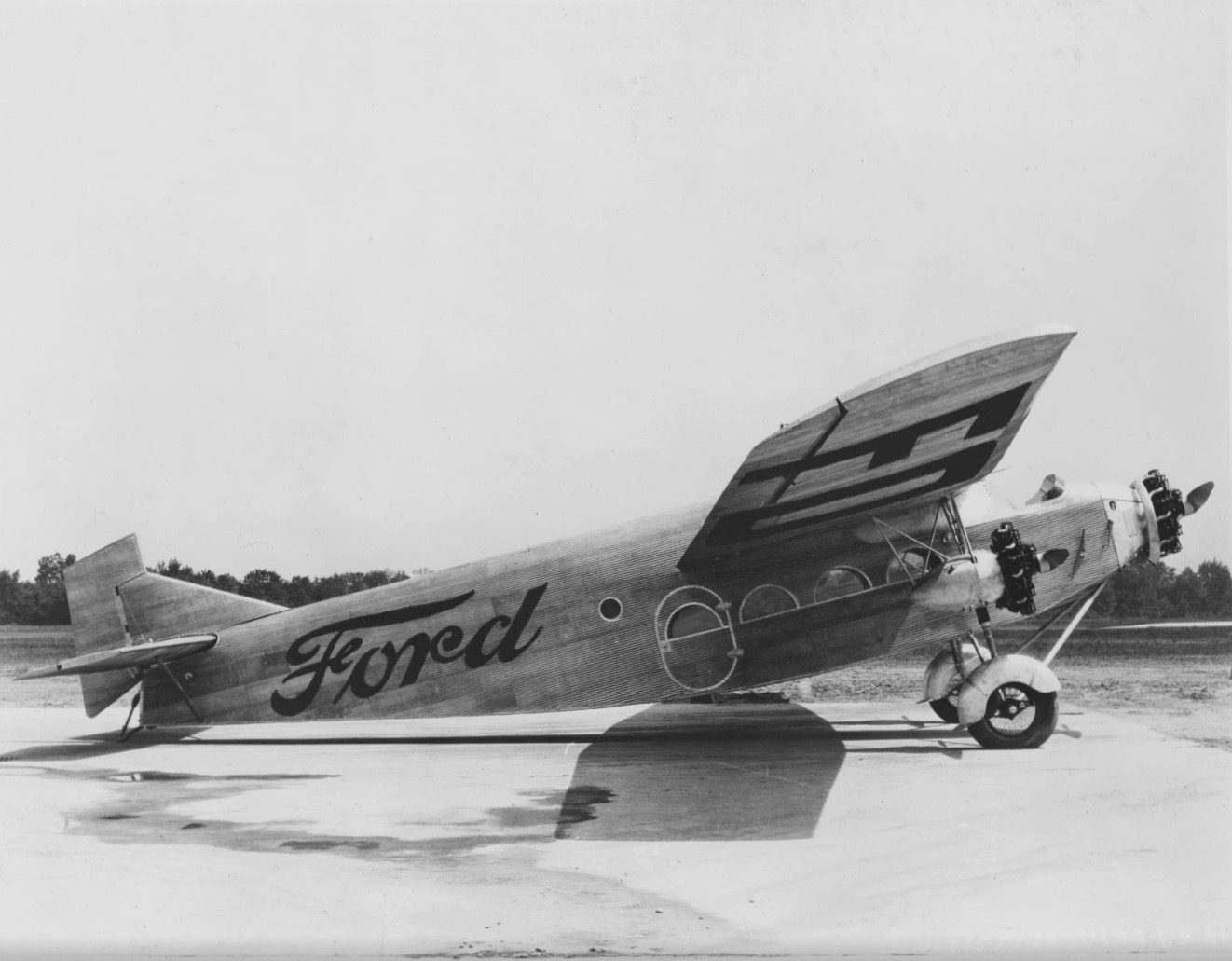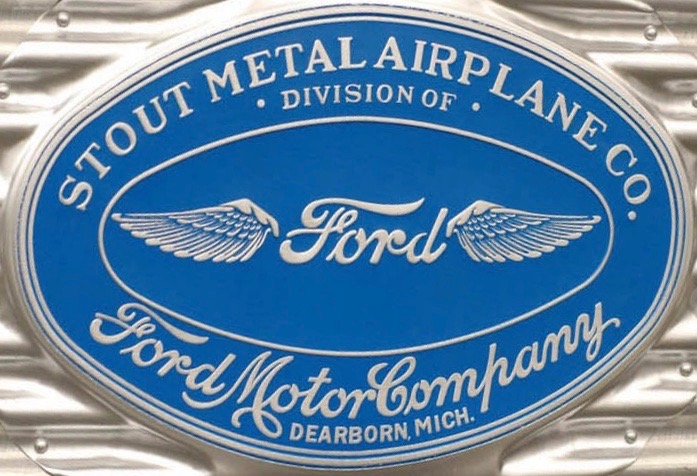 11 June 1926: The first production Ford 4-AT-A Tri-Motor, serial number 4-AT-1, flew for the first time at Ford Airport, Dearborn, Michigan. It was registered NC2435.
Designed and built by the Stout Metal Airplane Division of the Ford Motor Company as a commercial passenger transport, the Ford Tri-Motor was a high-wing monoplane with fixed landing gear, similar to the Fokker F.VII/3m. One engine was mounted at the nose, and two more were suspended under the wings. It had a crew of three and could carry up to eight  passengers in a completely enclosed cabin.
A distinctive feature of the Tri-Motor's construction was the corrugated metal skin which was used to provide strength and rigidity. Corrugated skin panels had been used on the Junkers F.13 in 1919. When Ford began marketing the Tri-Motor in Europe, Junkers sued for patent infringement and won. Ford counter-sued in a different court, and Junkers won again.)
Changes to production airplanes came quickly and no two of the early Tri-Motors were exactly alike.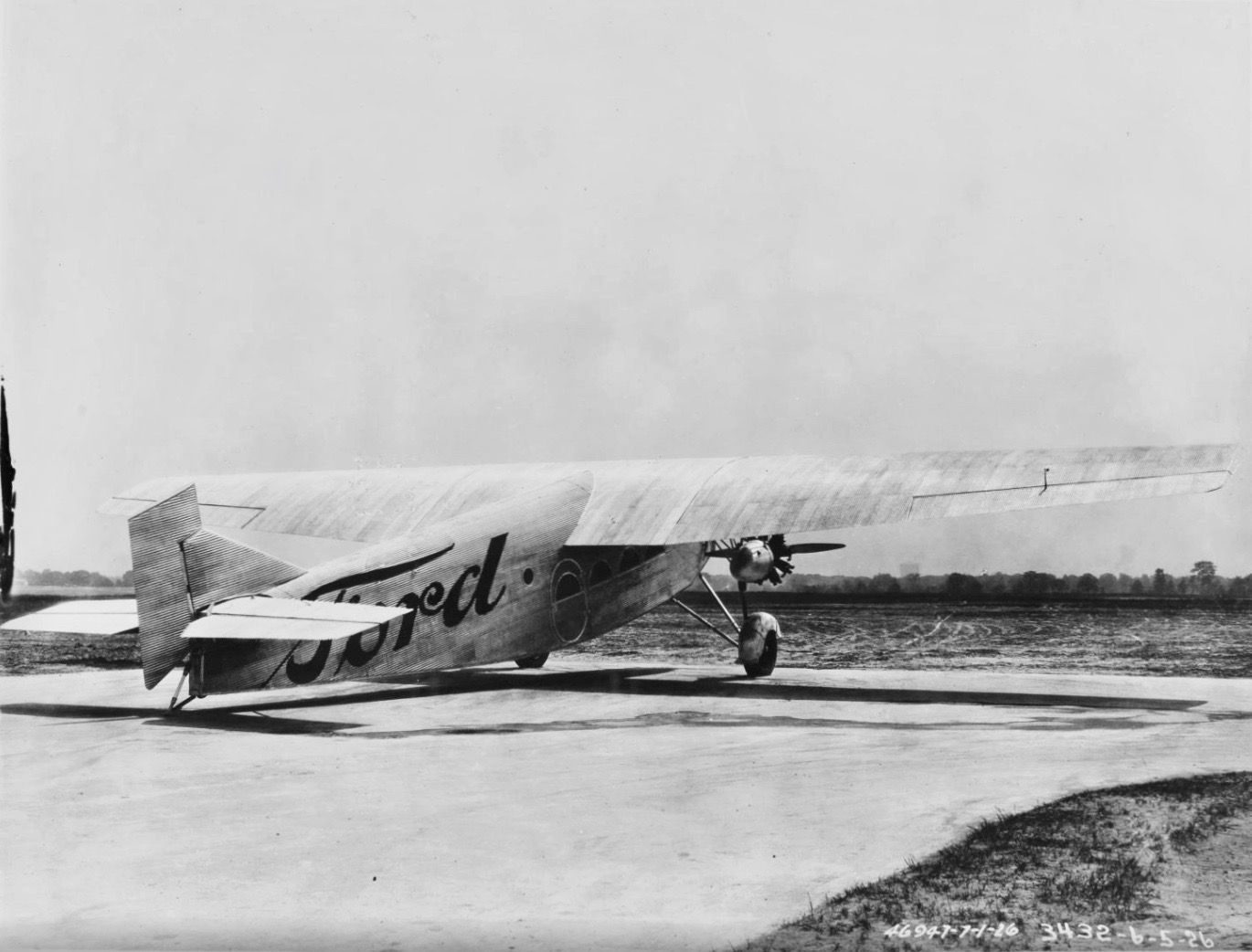 The Ford 4-AT-A was 49 feet, 10 inches (15.189 meters) long with a wingspan of 74 feet, 00 inches (22.555 meters) and height of 11 feet, 9 inches (3.581 meters). It had an empty weight of 5,937 pounds (2,693 kilograms) and gross weight of 9,300 pounds (4,218 kilograms).

The 4-AT-A was powered by three air-cooled, normally-aspirated 787.26-cubic-inch-displacement (12.90 liter), Wright Aeronautical Corporation Model J-4 Whirlwind 9-cylinder radial engines. The J-4 Whirlwind had a compressionn ration of 5.3″1 producing 215 h.p. at 1,800 r.p.m., each, and turning two-bladed propellers. The J-4 Whirlwind was 34.0 inches (0.864 meters) long, 44.0 inches (1.118 meters) in diameter, and weighed 475 pounds (215 kilograms).
The Tri-Motor 4-AT-A could cruise at 95 miles per hour (153 kilometers per hour) and a maximum speed of 114 miles per hour (184 kilometers per hour). Its service ceiling was 15,000 feet (4,572 meters) and it had a range of 500 miles (805 kilometers).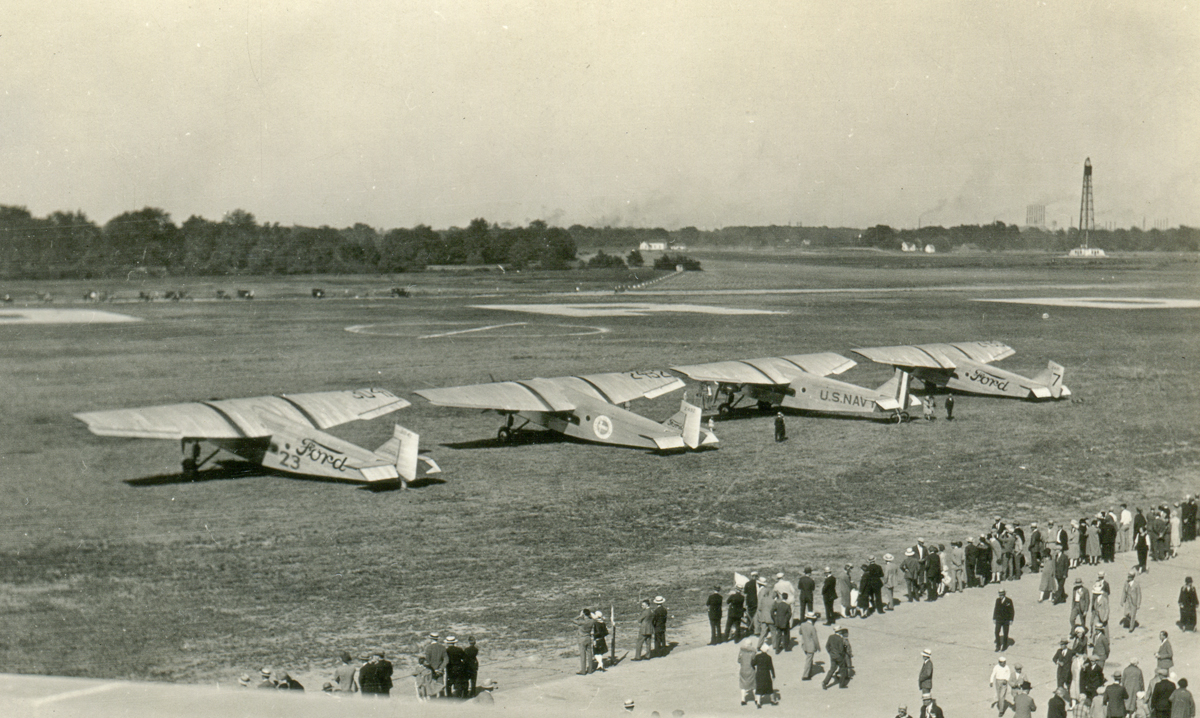 This airplane was very popular at the time and was the foundation for many commercial airlines.  Several were also in military service. Between 1926 and 1933, Ford built 199 Tri-Motors. Though advances in aeronautics quickly made the Tri-Motor obsolete, its ruggedness and simplicity kept it in service around the world for decades.
The very first production Ford Tri-Motor was operated by Ford's airline, Ford Air Transport Service. It was re-registered NC1492. At 8:45 a.m., 12 May 1928, 4-AT-1 stalled on takeoff at Dearborn. The airliner crashed and caught fire. Pilots William Alexander Munn, 32, and Earl Kenneth Parker, 31, were killed.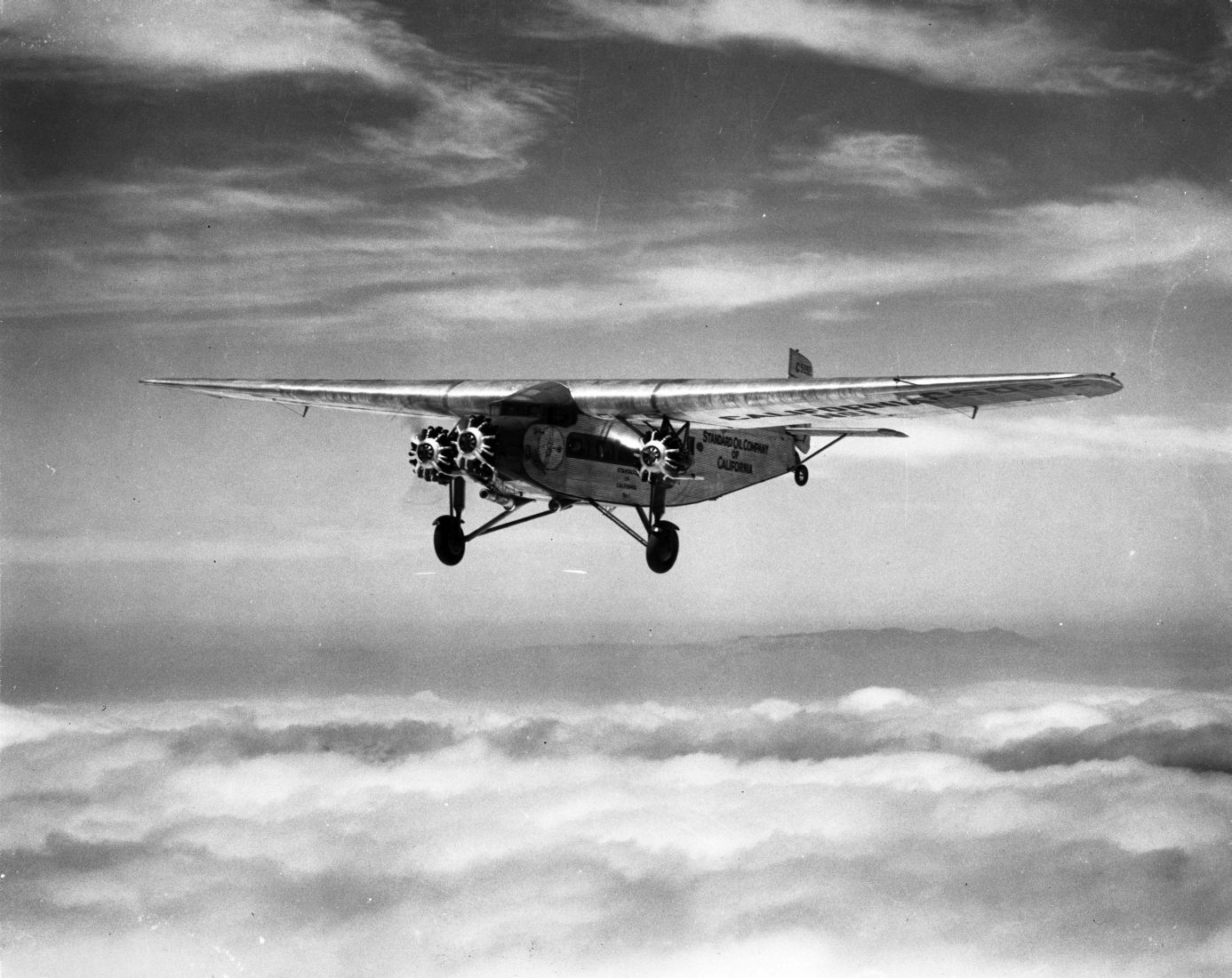 © 2018, Bryan R. Swopes