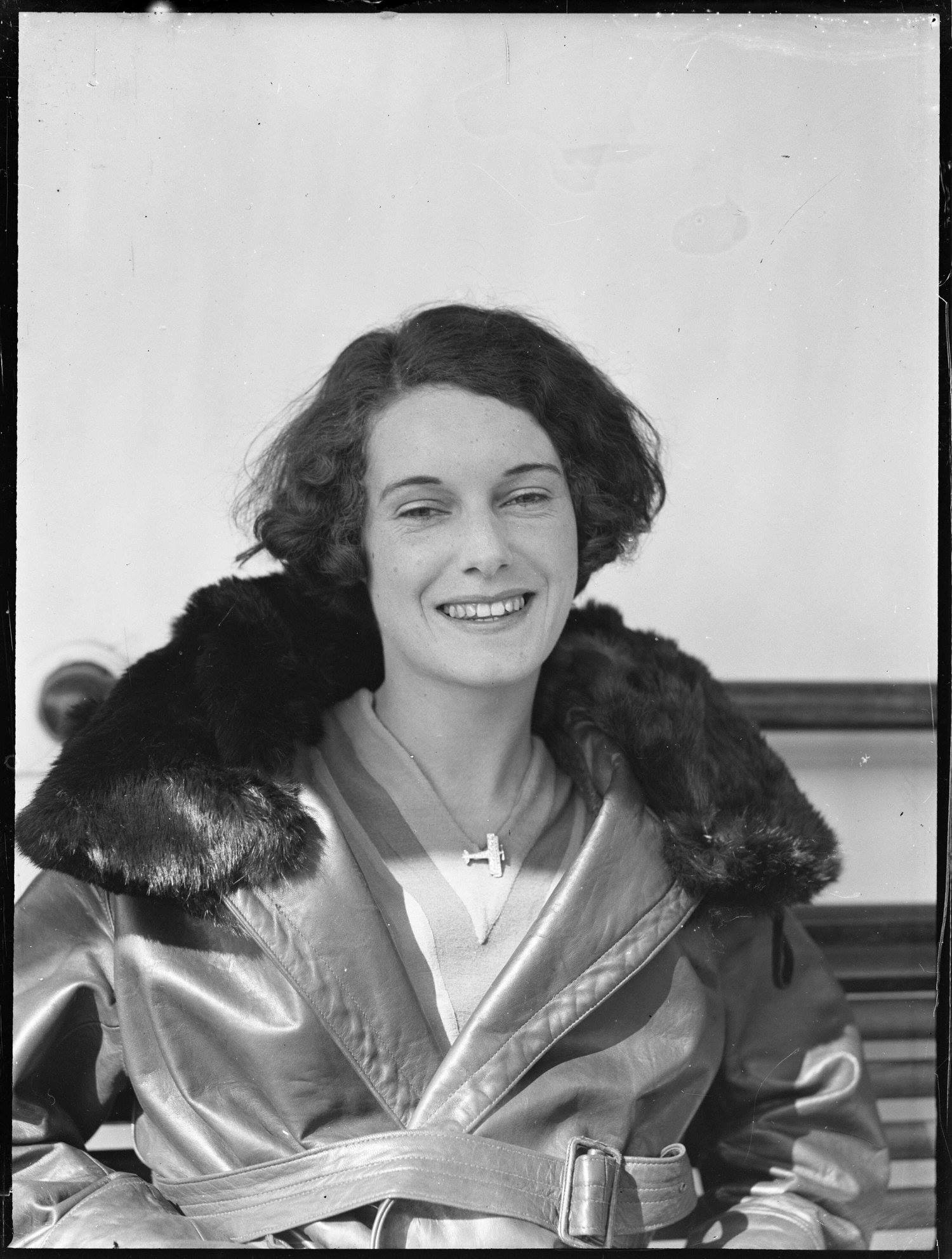 11 November 1935: During a record-setting flight from England to Brazil, Jean Gardner Batten ¹ became the first woman to fly solo across the South Atlantic Ocean, flying her Percival D.3 Gull Six, G-ADPR, from Dakar, Afrique occidentale française (French West Africa, now, Senegal) to Natal, Brazil. Her elapsed time of 13¼ hours was the fastest for the Atlantic crossing up to that time.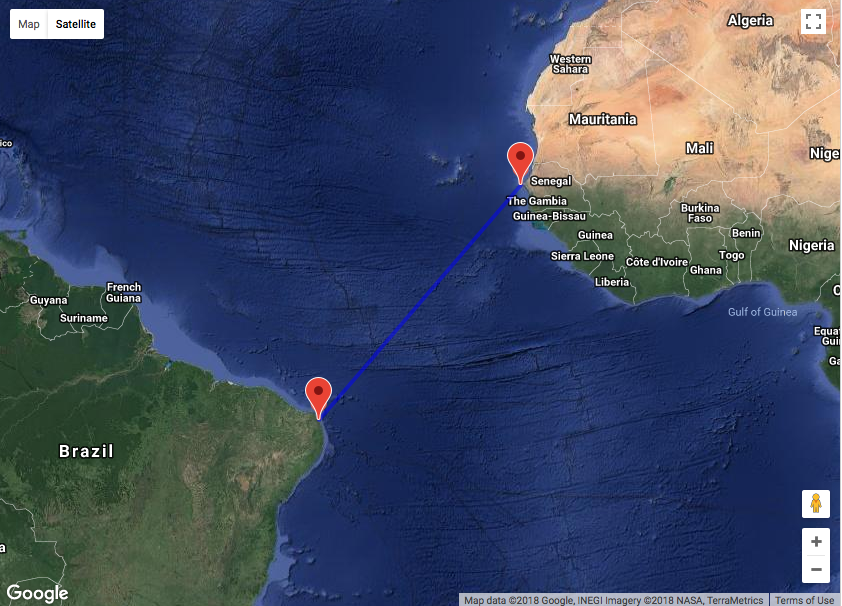 On 7 May 1935, Jean Batten was honored with the distinction of Chevalier de la légion d'honneur at Paris, France. At Rio de Janeiro, Brazil, 21 November 1935, Getúlio Dornelles Varga, the President of the Republic of Brazil, conferred upon her its Ordem Nacional do Cruzeiro do Sul (Order of the Southern Cross). The following year, Jean Gardner Batten of the Dominion of New Zealand was appointed Commander of the Most Excellent Order of the British Empire (C.B.E.) in the King's Birthday Honours List, 19 June 1936, for general services to aviation. Twice Batten was awarded the Britannia Trophy of the Royal Aero Club, and three times she won the Harmon Trophy of the International League of Aviators. The Fédération Aéronautique Internationale (FAI) awarded her its Gold Medal.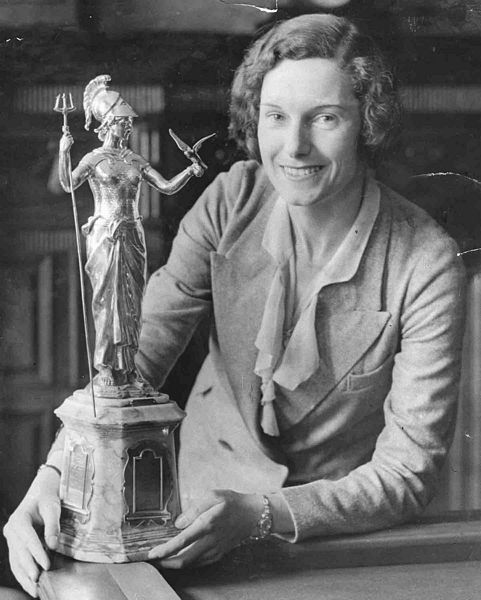 "This young woman, gifted with the finest of qualities, has made a great contribution, both through her daring and her patience, to the progress of aviation in the world. This year, she is worthy of receiving the Gold Medal, very few holders of which are still alive," said George Valentin, Prince Bibescu, the president and one of the founders of the FAI, when awarding Jean Batten the medal.
A biographical article about Jean Batten can be seen at:
https://teara.govt.nz/en/biographies/4b13/batten-jean-gardner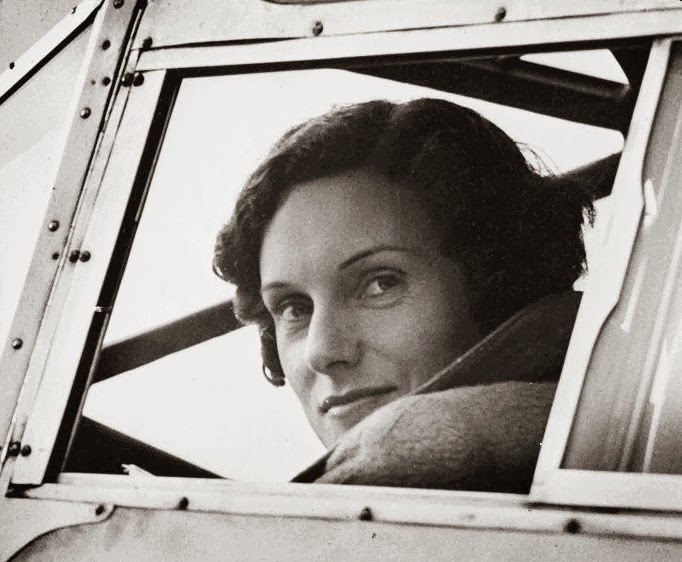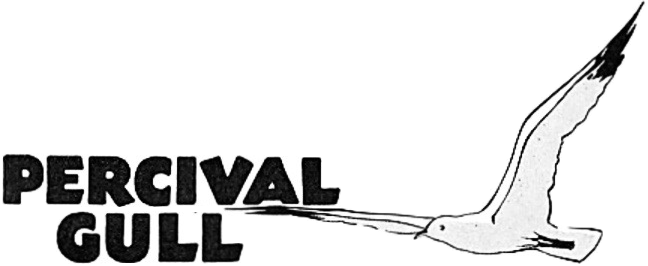 Batten's Percival D.3 Gull Six, c/n D55, was a single-engine, low-wing monoplane, with fixed landing gear. It was flown by a single pilot and could carry two passengers. On 29 August 1935, the airplane was assigned Great Britain civil registration G-ADPR (Certificate of Registration 6242).
The airplane was 25 feet, 0 inches (7.62 meters) long with a wingspan of 36 feet, 0 inches (10.973 meters) and height of 7 feet, 3 inches (2.210 meters). The D.3 had an empty weight of 1,632 pounds (740.26 kilograms) and gross weight of 2,450 pounds (1,111.30 kilograms).
The Gull's fuselage was constructed of spruce stringers and struts, covered with a three-ply skin. The wings were designed to be able to fold back alongside the fuselage. The resulting width of 12 feet, 10 inches (3.912 meters) required considerably less storage space.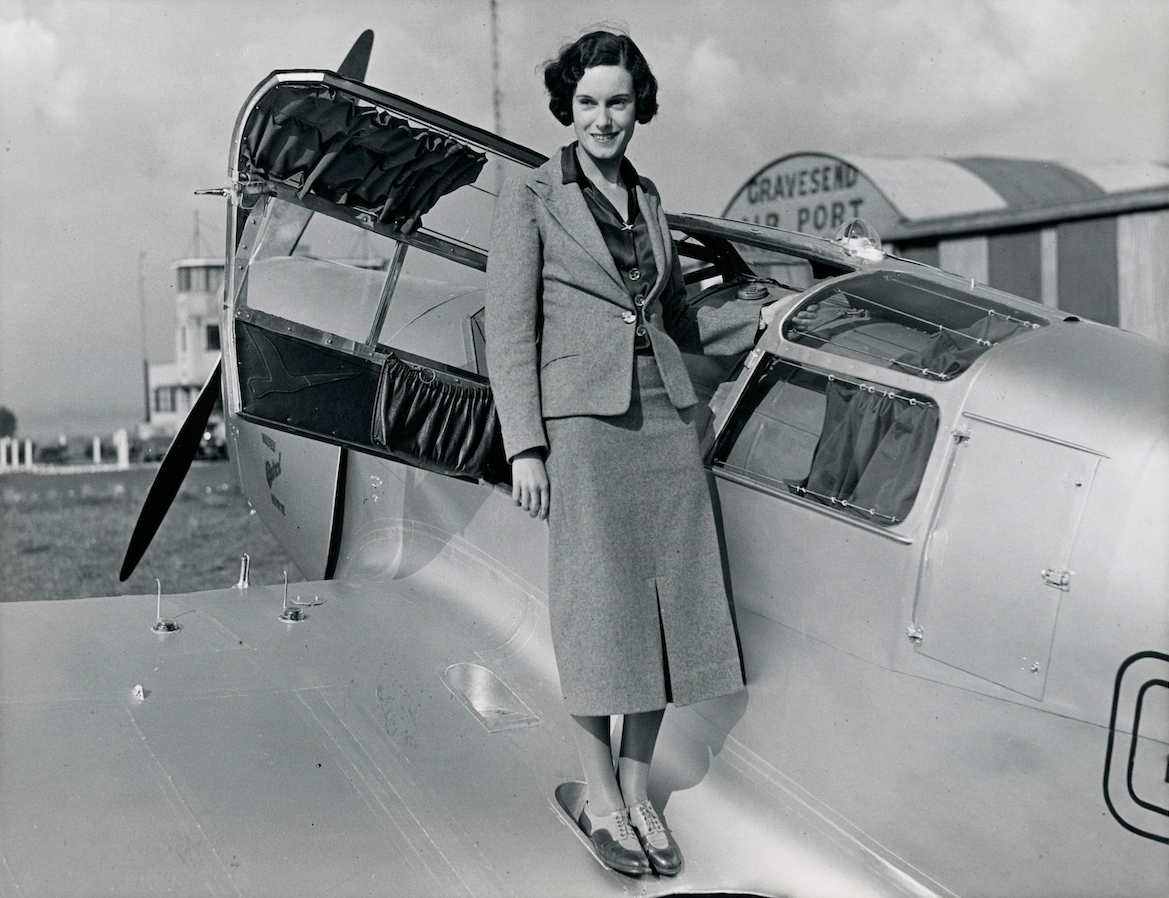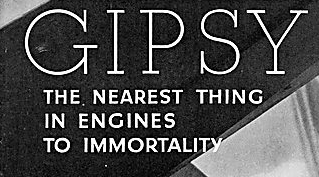 The Gull Six was powered by an air-cooled, normally-aspirated 9.186 liter (560.573-cubic-inch-displacement) de Havilland Gypsy Six I, an inverted inline six-cylinder engine which produced 184 horsepower at 2,100 r.p.m., and 205 horsepower at 2,350 r.p.m. for takeoff. The engine turned a two-bladed fixed-pitch metal propeller via direct drive. The engine weighed 432 pounds (196 kilograms).
The Gull Six was capable of reaching 178 miles per hour (286.5 kilometers per hour). Its service ceiling was 16,000 feet (4,876.8 meters) and range was 700 miles (1,126.5 kilometers).
On 17 July 1940, Batten's Percival Gull was impressed into military service and assigned a military identification of AX866. The airplane was returned to the civil register in 1946. It is now on display at the Jean Batten International Terminal, Auckland Airport, New Zealand.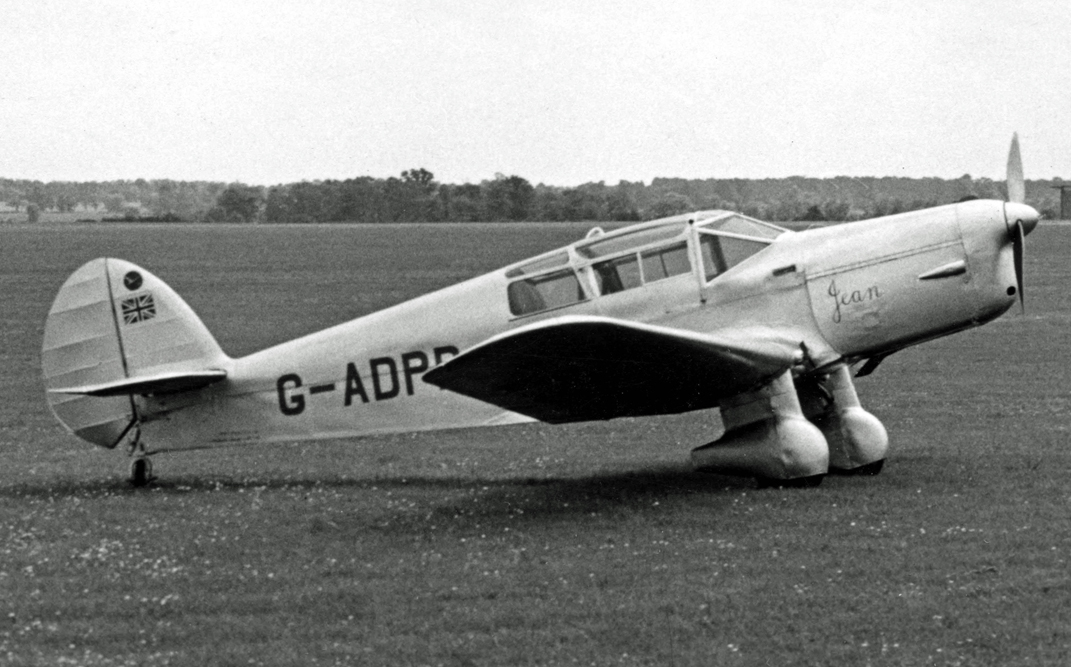 ¹ née Jane Gardner Batten
© 2019, Bryan R. Swopes