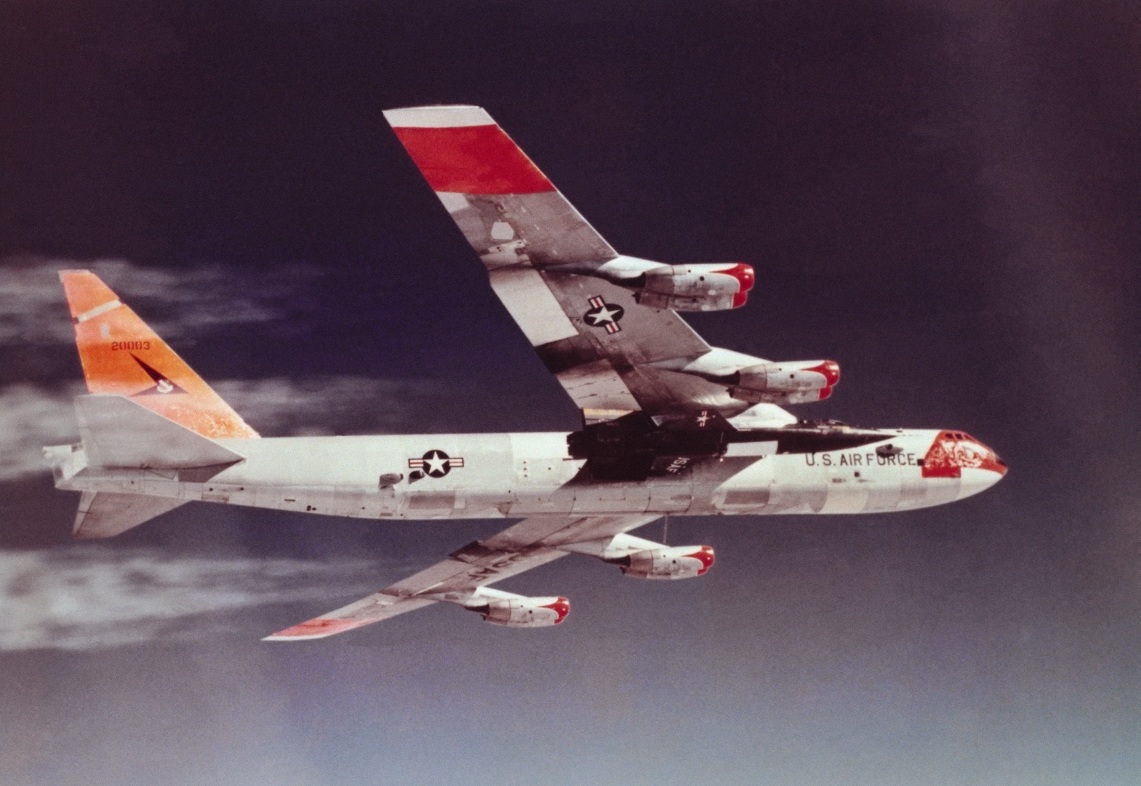 13 April 1960: Major Robert M. White, USAF, was the first U.S. Air Force test pilot to fly an X-15.
Carried aloft by a Boeing NB-52A Stratofortress, serial number 52-003, the first of three X-15 hypersonic research aircraft, 56-6670, was airdropped at 0915 above Rosamond Dry Lake. Major White ignited the two Reaction Motors XLR-11 rocket engines and with a burn time of 4 minutes, 13.7 seconds, the X-15 accelerated to Mach 1.9 (1,254 miles per hour/2,018 kilometers per hour) and reached 48,000 feet (14,630 meters). Both numbers were slightly short of the planned Mach 2.0 (1,320 miles per hour/2,124 kilometers per hour) and 50,000 feet (15,240 meters).
After 8 minutes, 52.7 seconds, Bob White and the X-15 touched down at Edwards Air Force Base.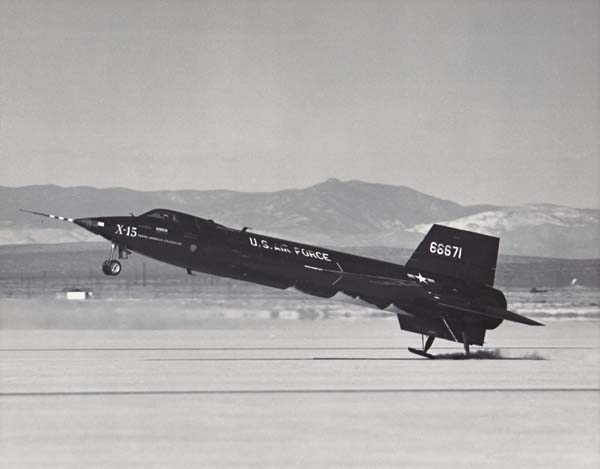 Over the next 32 months Bob White made 16 flights in the X-15. He was the first pilot to fly faster than Mach 4, Mach 5 and Mach 6. He flew it to Mach 6.04, 4,093 miles per hour (6,587  kilometers per hour) and 314,750 feet (95,936 meters), setting a Fédération Aéronautique Internationale (FAI) record for an altitude gain of 82,190 meters (269,652 feet).¹
White was one of six pilots ² awarded astronaut wings for his flights in the X-15.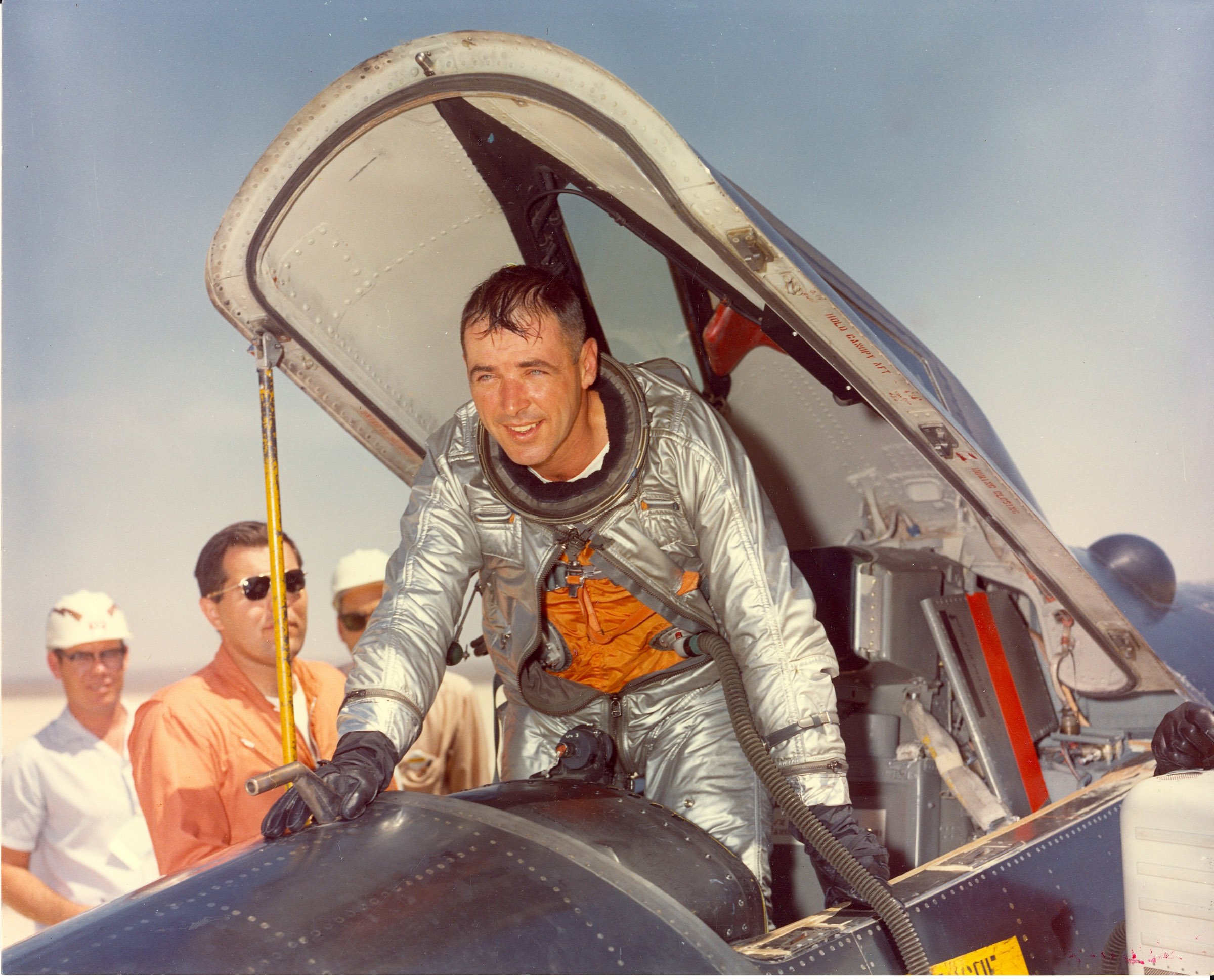 ¹ FAI Record File Number 9604
² Joe Henry Engle, William J. ("Pete") Knight, Robert A. Rushworth, Joseph Albert Walker, Robert Michael White, and Michael James Adams (posthumous)
© 2021, Bryan R. Swopes