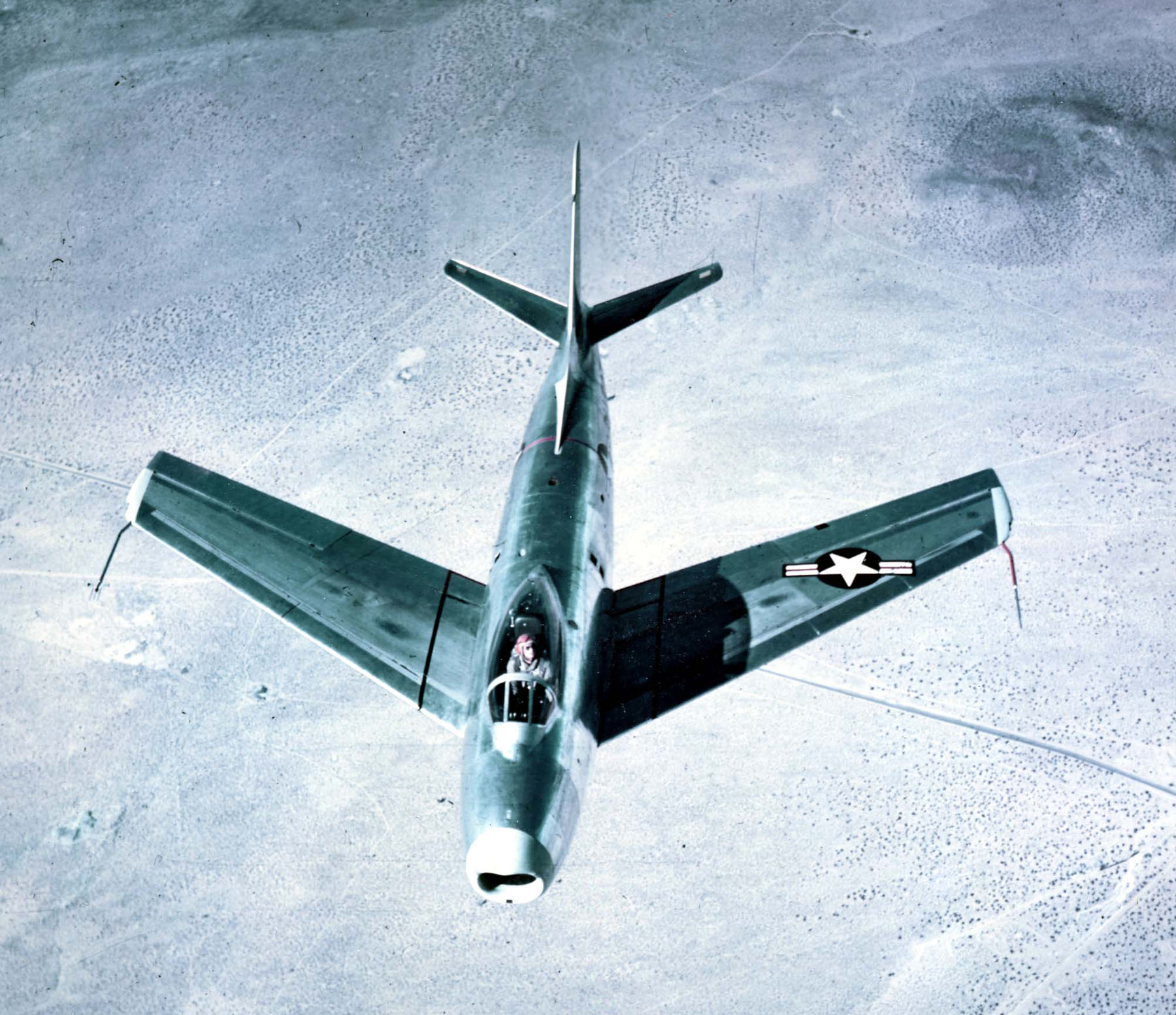 14 October 1947: Twenty minutes before Captain Charles E. ("Chuck") Yeager broke the sound barrier with a Bell X-1 rocketplane, North American Aviation Chief Test Pilot George S. Welch put the swept-wing XP-86 prototype, serial number 45-59597, into a shallow dive from 37,000 feet (11,278 meters) and accelerated. In direct violation of orders from the Secretary of the Air Force to not do so, Welch broke the "sound barrier."
Witnesses on the ground heard the distinctive "B-BOOM" double-shock as the aircraft exceeded the speed of sound. Welch was the first to observe "Mach jump" as the airspeed indicator momentarily indicated higher due to the compression of air in front of the aircraft.
Estimates are that the XP-86 reached Mach 1.02–1.04 on this flight.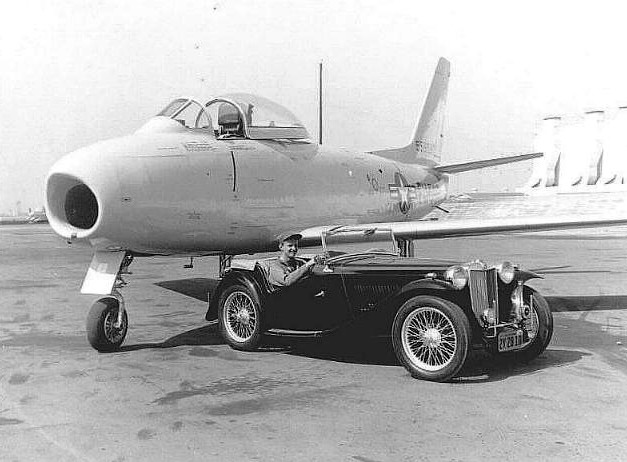 © 2015, Bryan R. Swopes