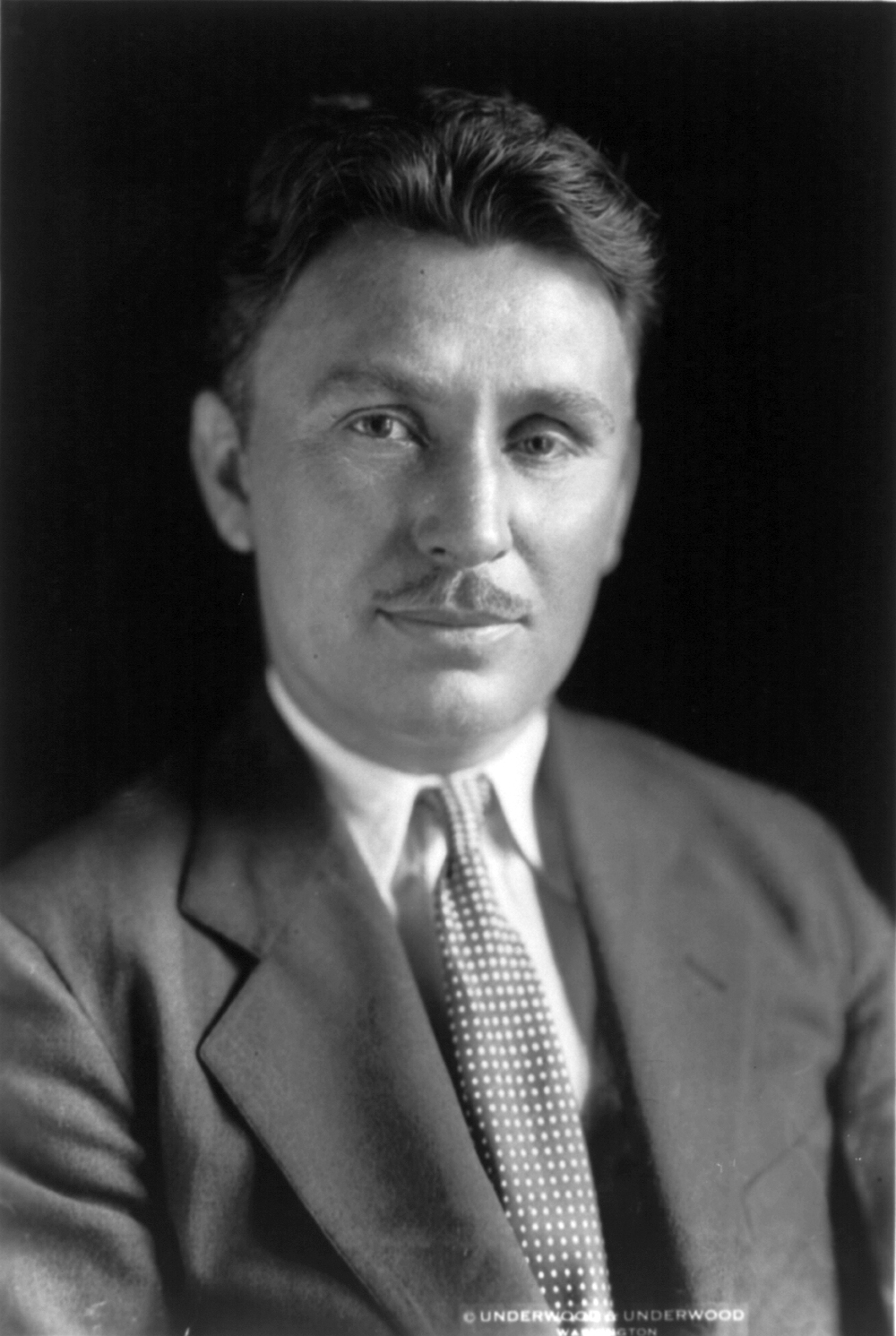 15 July 1933: At 5:10 a.m., Wiley Hardeman Post took off from Floyd Bennett Field, Long Island, New York, on a solo around-the-world flight. His airplane was a Lockheed Model 5C Vega, NR105W, which he previously flown around the world in 1931 with navigator Harold Gatty.
On this flight, Post flew approximately the same route around the Northern Hemisphere, making 11 stops ¹ over a 15,596 mile (25,099.3 kilometer) flight. He returned to Floyd Bennett Field at 11:50½ p.m., 22 July 1933, after 7 days, 18 hours, 49½ minutes. Post's total flight time was 115 hours, 36½ minutes. ²
This was the first solo around-the-world flight. Wiley Post was the first pilot to have flown around the world twice.
"With his touchdown at Floyd Bennett on this evening of July, 22, Wiley Post became the first person to circumnavigate the earth twice by aircraft. He was the first person to fly around the world alone, and he had done it with all possible speed. Post's record remains unique. Fourteen years later in 1947 his record was ostensibly broken; but it was done under such radically different circumstances that the new record was really meaningless." ³
— Wiley Post, His Winnie Mae, and the World's First Pressure Suit, by Stanley R. Mohler and Bobby H. Johnson, Smithsonian Annals of Flight Number 8, Smithsonian Institution Press, Washington, D.C., 1971, Chapter 3, at Page 65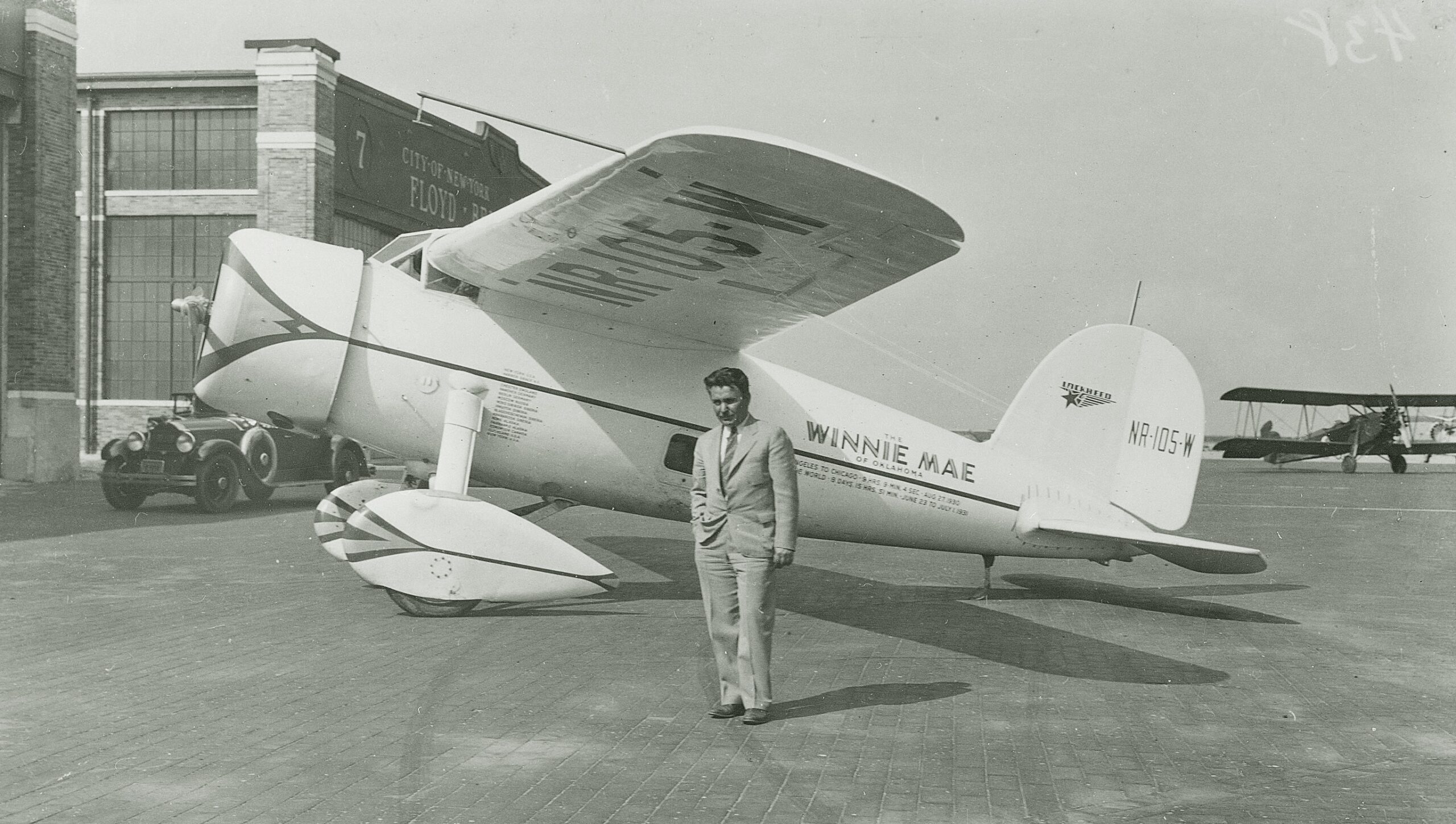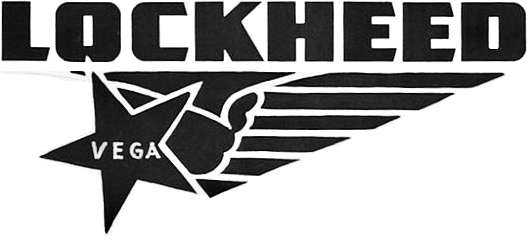 The Vega was a single-engine, high-wing monoplane designed by John Knudsen Northrop and Gerard Freebairn Vultee. It was a very state-of-the-art aircraft for its time. It used a streamlined monocoque fuselage made of longitudinal strips of vertical grain spruce pressed into concrete molds and bonded together with cassein glue. The wing and tail surfaces were fully cantilevered, requiring no bracing wires or struts to support them. They were built of spruce spars and ribs, covered with 3/32-inch (2.4 millimeters) spruce plywood.
The techniques used to build the Vega were very influential in aircraft design. It also began Lockheed's tradition of naming its airplanes after stars and other astronomical objects.
The Winnie Mae was built by Lockheed Aircraft Company at Burbank, California in 1930 as a Model 5B Vega, serial number 122. It was purchased by an Oklahoma oil driller, Florence C. ("F.C.") Hall, on 21 June 1930, and named for his daughter, Winnie Mae Hall, The Winnie Mae of Oklahoma. The new airplane was painted white with purple trim. In 1932, NC105W was modified to the Vega 5C standard.
The Lockheed Model 5C Vega is 27 feet, 6 inches (8.382 meters) long with a wingspan of 41 feet, 0 inches (12.497 meters) and overall height of 8 feet, 2 inches (2.489 meters). Its empty weight is 2,595 pounds (1,177 kilograms) and gross weight is 4,500 pounds (2,041 kilograms).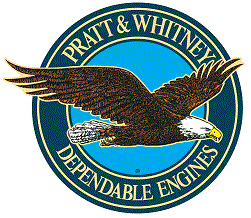 Winnie Mae was powered by an air-cooled, supercharged 1,343.804-cubic-inch-displacement (22.021 liter) Pratt & Whitney Wasp C, serial number 3088, a single-row, nine cylinder, direct-drive radial engine. The Wasp C was rated at 420 horsepower at 2,000 r.p.m. at Sea Level. It was 3 feet, 6.63 inches (1.083 meters) long with a diameter of 4 feet, 3.44 inches (1.307 meters) and weighed 745 pounds (338 kilograms).
The standard Model 5C had a cruise speed of 165 miles per hour (266 kilometers per hour) and maximum speed of 185 miles per hour (298 kilometers per hour). The service ceiling was 15,000 feet (4,570 meters) and range in standard configuration was 725 miles (1,167 kilometers).
Wiley Post flew the Winnie Mae for F.C. Hall, and flew it around the world in 1931 with Harold Gatty as navigator. Post used it to set several speed records and to compete in the National Air Races. He purchased the airplane from Hall, 8 July 1931.
Winnie Mae was involved in an accident at Chickasha, Oklahoma, 21 April 1933. Flown by another pilot, the engine stopped on takeoff due to fuel starvation. It was found that gasoline had been stolen from the tanks by being siphoned. The damaged Vega was sent to Braniff Airways at Oklahoma City, Oklahoma, for repair and an extensive overhaul. One fuselage half was replaced, and the fuselage covered in balloon cloth. The cockpit was rebuilt, all new control cables installed, and the wing repaired and reinforced. The tail surfaces were recovered and the landing gear was sent to Lockheed to be rebuilt. The Wasp SC1 was completely overhauled modified with new cylinders which increased the compression ratio from 5.25:1 to 6.0:1. The carburetor was overhauled by Bendix-Stromberg, and new magnetos installed. Using 87-octane aviation gasoline, it could produce 500 horsepower at 2,200 r.p.m. (5-minute limit). The airplane's original two-bladed Standard fixed-pitch steel propeller was replaced by a Smith 450-SI controllable-pitch propeller with Pittsburgh Screw and Bolt hollow steel blades.
Among other modifications, Post had the wing's angle of incidence decreased 10° which reduced aerodynamic drag and increased the Vega's speed by 10 miles per hour (16 kilometers per hour). The fixed tail skid was shortened to allow the airplane to reach a higher angle of attack for takeoff and landing. For the 1933 around-the-world flight, six fuel tanks were installed in the fuselage and four in the wings, giving the Vega a total fuel capacity of 645 gallons (2,442 liters). It was also equipped with a Sperry gyroscopic autopilot.
These modifications required the Vega to be licensed in a restricted category, and it was re-registered NR105W.
After Wiley Post was killed in an airplane crash near Barrow, Alaska, 15 August 1935, his widow, Mae Laine Post, sold NR105W to the Smithsonian Institution. It is on display in the Time and Navigation Exhibition at the National Air and Space Museum, Washington, D.C.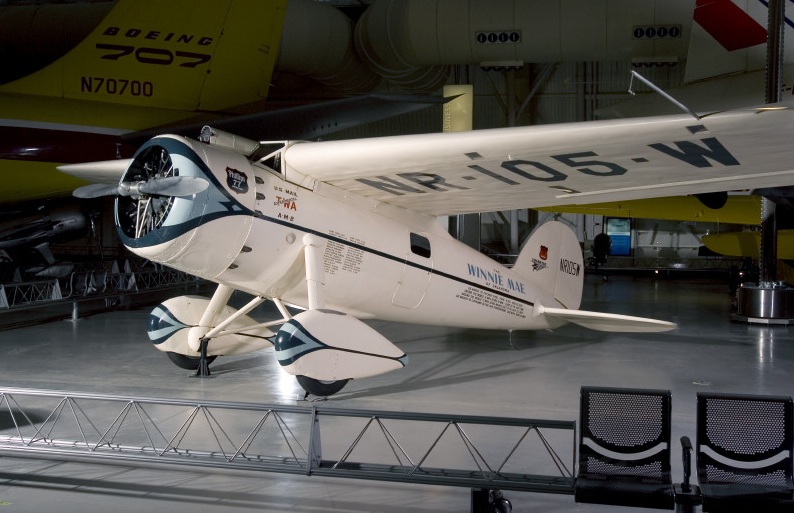 ¹ Berlin, Germany; Königsberg, Germany (now, Kalingrad, Russia); Moscow, Russian Soviet Federative Socialist Republic; Novosibirsk, Siberia, U.S.S.R, ; Irkutsk, Siberia, U.S.S.R.; Rukhlovo, Siberia, U.S.S.R. (Skorvorodino); Khabarovsk, Siberia, U.S.S.R.; Flat, Territory of Alaska; Fairbanks, Territory of Alaska; Edmonton, Alberta, Dominion of Canada; New York City, New York, United States of America.
² The international organization for flight records, the Fédération Aéronautique Internationale, requires that a circumnavigation cross all meridians in one direction and be at least the length of the Tropic of Cancer, 22,858.729 miles (36,787.559 kilometers). Post's flight was short of the required distance, so no official record was set.
³ Floyd Odom, Douglas A-26 Invader NX67834, 7–10 August 1947: Flight, "Just what he as proved is not clear. . . The late Wiley Post took come 187 hours to do the circuit. . . but that was fourteen years ago, in a Lockheed Vega with one 450 horsepower engine. Post had far less aid from navigational facilities, and almost only one piece of equipment common to the Winnie Mae and the Reynolds Bombshell is the automatic pilot, which in both cases enabled the human pilot to take occasional short snatches of sleep. Captain Odom's engines had to run for 73 hours only, while Post's kept going for 87. Pilot strain must have been approximately proportional to the length of time, so if human endurance is the criterion, Post's was the greater achievement." —FLIGHT, Vol. 52, August 14, 1947, page 154
© 2018, Bryan R. Swopes