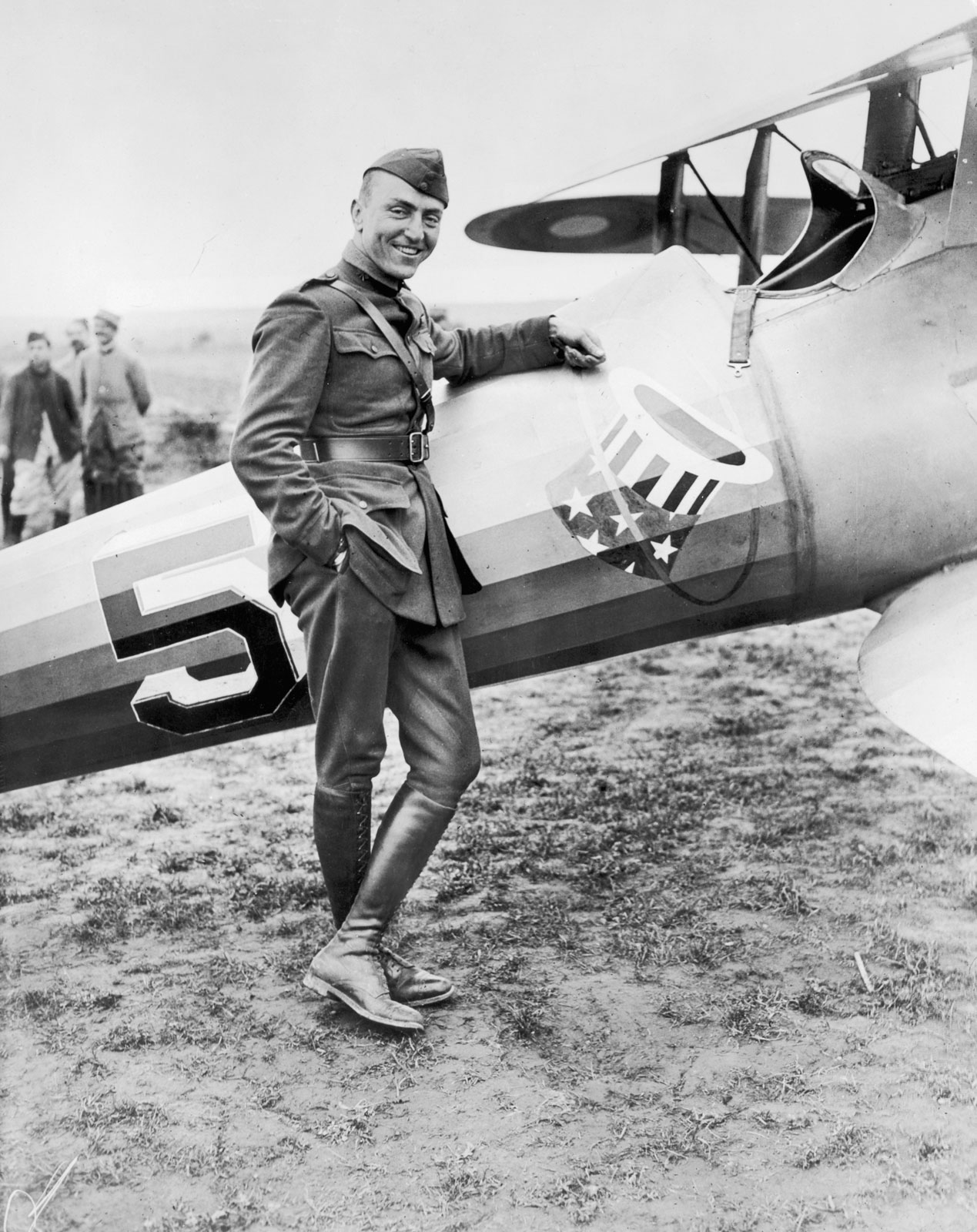 29 April 1918: Lieutenant Edward Vernon Rickenbacker, 94th Aero Squadron, Air Service, American Expeditionary Force, while flying a Nieuport 28 C.1, scored his first aerial victory when he shot down a Deutsche Luftstreitkräfte Pfalz D.III fighter near Saint-Baussant, France. He was awarded the first of eight Distinguished Service Crosses. By the end of World War I, he had destroyed 26 enemy aircraft.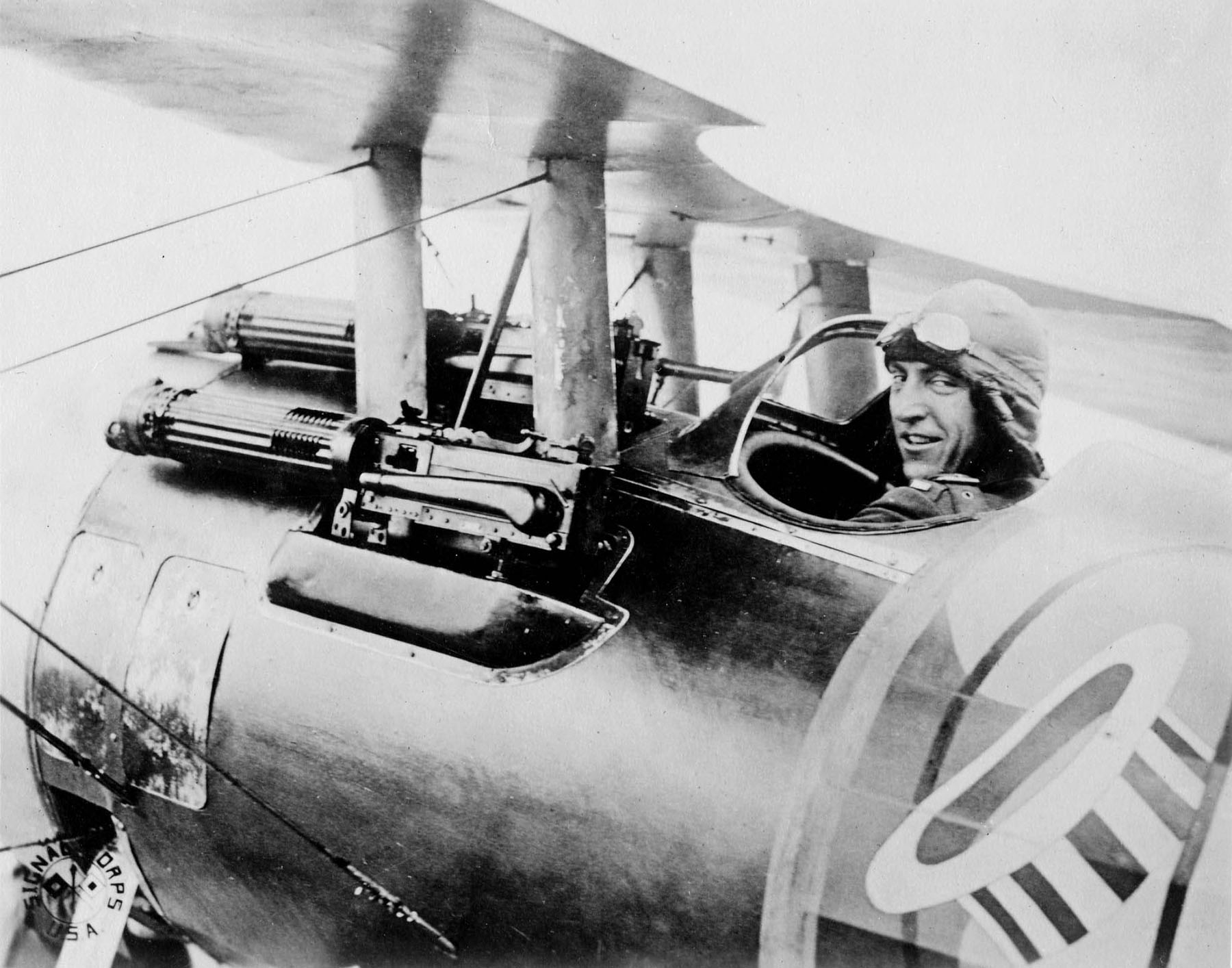 The Nieuport 28 C.1 ¹ was a single-place, single-engine, single-bay biplane fighter built by Société Anonyme des Éstablissements Nieuport for the French military. It was rejected, however, in favor of the SPAD S.XIII C.1. The new United States' Air Service was in great need of fighters. There were none available of American manufacture, and because the new SPAD was in great demand, 297 Nieuport 28s were acquired by the American Expeditionary Force and assigned to the 94th and 95th Aero Squadrons.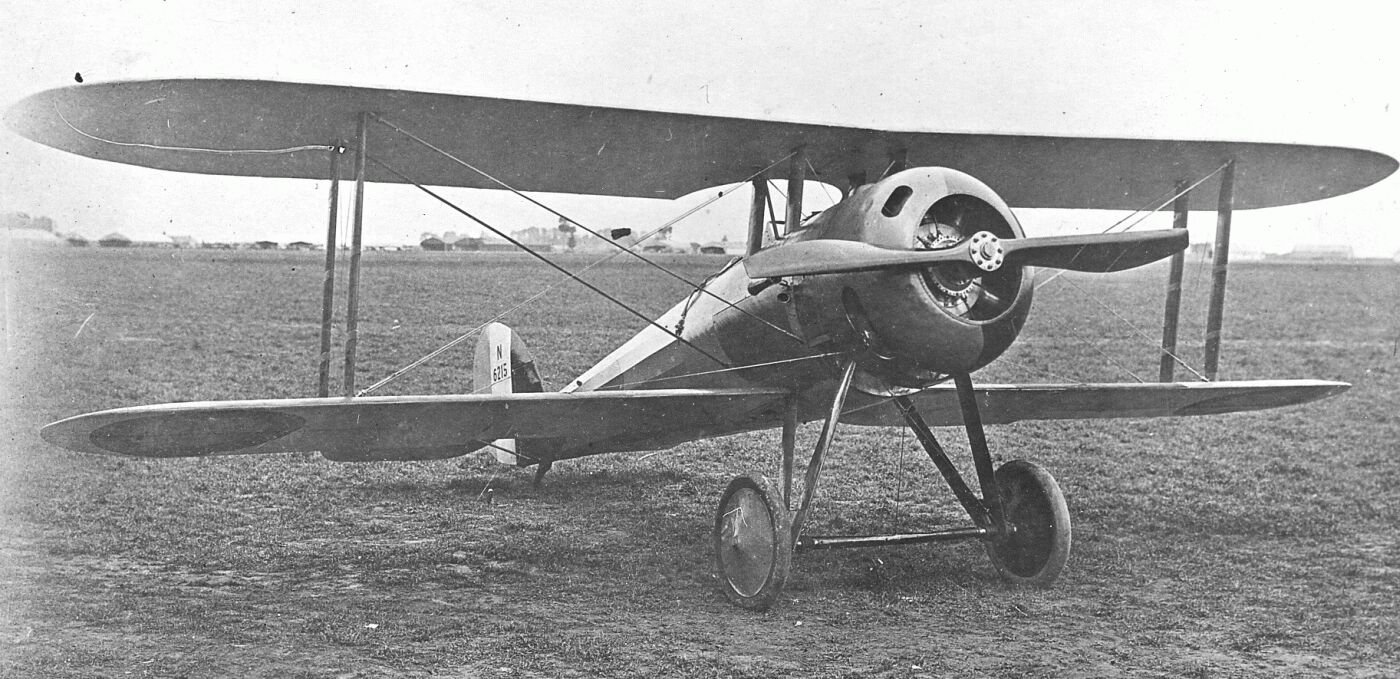 The Nieuport 28 C.1 was 6.30 meters (20 feet, 8 inches) long with an upper wingspan of 8.160 meters (26 feet, 9¼ inches), lower wingspan of 7.79 meters ( 25 feet, 6-2/3 inches)  and height of 2.30 meters (7 feet, 6½ inches). The upper wing had a chord of 1.30 meters (4 feet, 3.2 inches), and the lower, which was staggered behind the upper, had a chord of 1.00 meters (3 feet, 3.4). The upper wing had very slight dihedral, while the lower wing had none. Its empty weight was 399 kilograms (880 pounds) and loaded weight was 626 kilograms (1,380 pounds).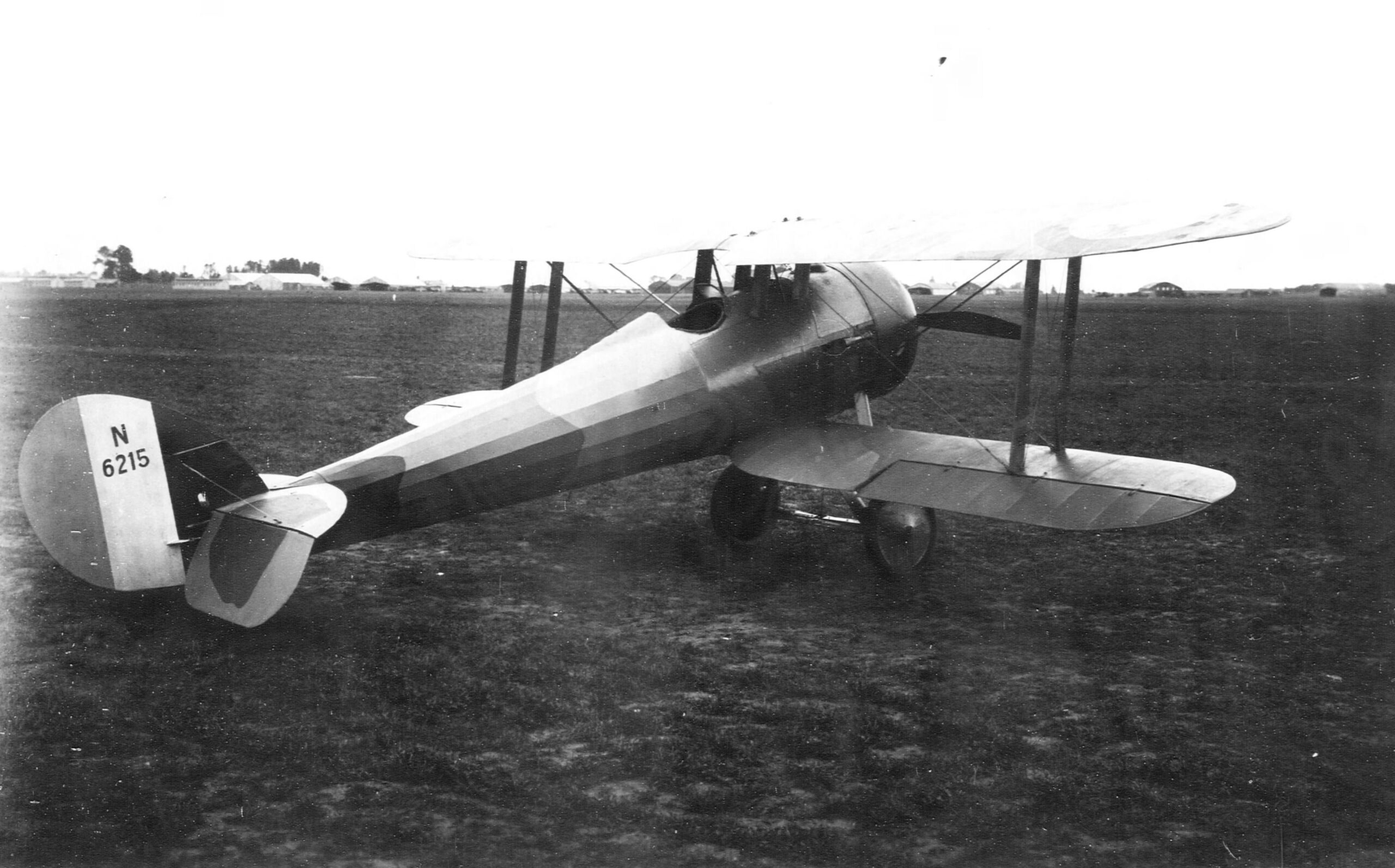 The Nieuport 28 C.1 was powered by an air-cooled, normally-aspirated 15.892 liter (969.786-cubic-inch-displacement) Gnome Monosoupape 9 Type N nine-cylinder rotary engine with a compression ratio of 5.45:1. The Monosoupape had a single overhead exhaust valve actuated by a pushrod and rocker arm. As the pistons reached the bottom of their exhaust strokes, a series of intake ports near the bottom of the cylinder were uncovered. The intake charge was drawn from the engine crankcase. The Type N produced 160 horsepower at 1,300 r.p.m. and turned a two-bladed fixed-pitch wooden propeller with a diameter of 2.50 meters (8 feet, 2.4 inches). The engine weighed 330 pounds (150 kilograms).
The Nieuport 28 had a top speed of 198 kilometers per hour (123 miles per hour) at 2,000 meters (6,562 feet) and 1,380 r.p.m., a range of 290 kilometers (180 miles) and a service ceiling of 5,300 meters (17,388 feet). Duration at full power was 1 hour, 45 minutes.
Two .303-caliber Vickers machine guns were mounted on the cowling, firing forward through the propeller arc.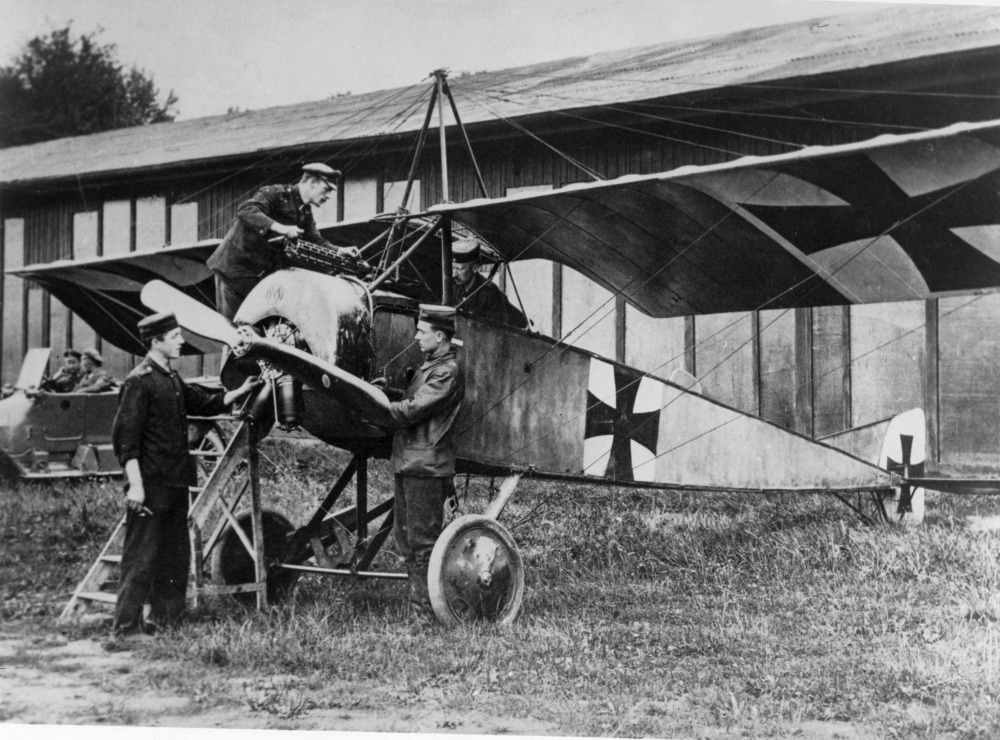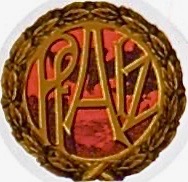 The Pfalz D.III was a single-seat, single-engine, single-bay biplane fighter built by Pfalz Flugzeugwerke. The fuselage was built of two layers of plywood strips laid over a mold to form one half. The two halves were glued together. This was then covered with doped fabric. The wings were made of fabric-covered wood spars and ribs, with wooden ailerons.
It was 6.95 meters (22 feet, 9½ inches) long with a wingspan of 9.4 meters (30 feet, 0 inches) and height of 2.67 meters (8 feet, 9 inches). Empty weight was 695 kilograms (1,532 pounds) and gross weight was 933 kilograms (2,057 pounds).
The fighter was powered by a 14.778 liter (901.812 cubic inches) water-cooled Mercedes D.IIIa single overhead cam inline six-cylinder engine with two valves per cylinder and a compression ratio of 4.64:1. It produced 174 horsepower at 1,400 r.p.m. The D.IIIa weighed 660.0 pounds (299.4 kilograms).
The maximum speed of the Pfalz D.III was 185 kilometers per hour (115 miles per hour) at Sea Level, and the service ceiling was 5,200 meters (17,060 feet).
It was armed with two 7.92 mm LMG 08/15 Spandau machine guns.
Approximately 1,010 Pfalz D.IIIs were built.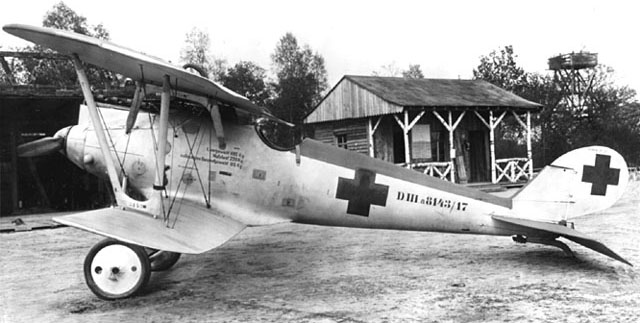 ¹ "C.1" was the French designation for a single-place chasseur, their World War I term for what we now consider to be a fighter.
© 2019, Bryan R. Swopes