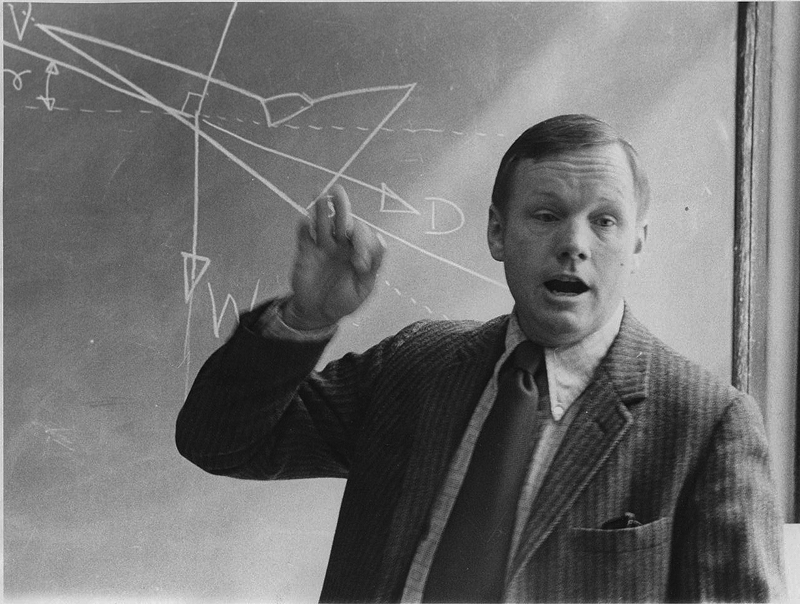 19–20 February 1979: Professor Neil A. Armstrong of the University of Cincinnati College of Engineering, member of the Board of Directors of Gates Learjet Corporation, former United States Navy fighter pilot, NACA/NASA research test pilot, Gemini and Apollo astronaut, and The First Man To Set Foot On The Moon, set five Fédération Aéronautique Internationale (FAI) and National Aeronautics Association class records for time to climb to an altitude and altitude while flying the prototype Learjet 28, serial number 28-001.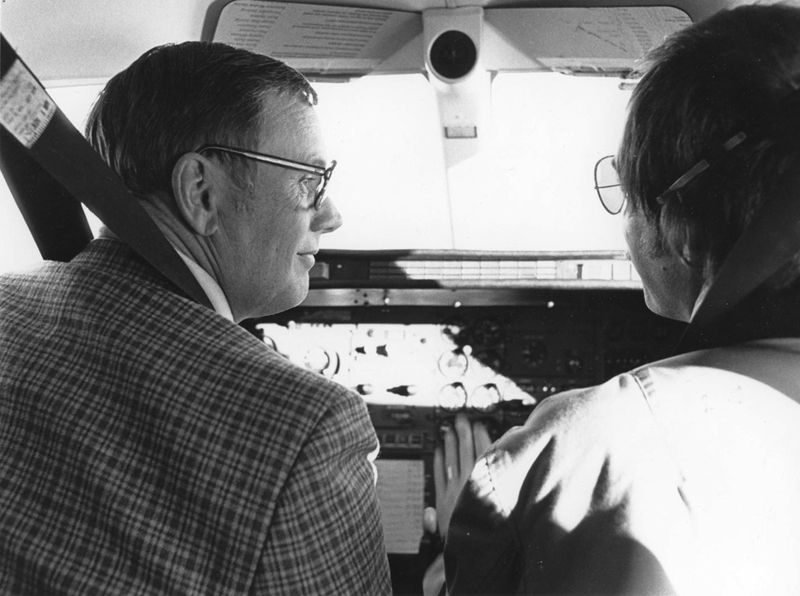 Armstrong, with Learjet program test pilot Peter Reynolds as co-pilot, and with NAA observer Don Berliner aboard, flew the Learjet 28 to 15,000 meters (49,212.598 feet) in 12 minutes, 27 seconds at Kittyhawk, North Carolina on 19 February. On the same day, during a flight from Wichita, Kansas, to Elizabeth City, North Caroline, Armstrong flew the Learjet to 15,584.6 meters (51,130.577 feet), setting records for altitude and for sustained altitude in horizontal flight.
The following day, 20 February 1979, flying from Elizabeth City, North Carolina to Florence, Kentucky, Armstrong again set altitude and sustained altitude in horizontal flight, in a different class, by taking the Learjet to 15,585 meters (51,131.89 feet).
The Learjet 28 was a development of the Learjet 25 twin-engine business jet. It was operated by two pilots and could carry 6–8 passengers.  The Model 28 used a new wing design. It was the first civil aircraft to be certified with winglets. The prototype first flew 24 August 1977, and it received certification from the Federal Aviation Administration 29 July 1979.
The Learjet 28 is 47 feet, 7 inches (14.503 meters) long with a wingspan of 43 feet, 10 inches (13.360 meters) and overall height of 12 feet, 3 inches (3.734 meters). It has an empty weight of 8,267 pounds (3,749.9 kilograms) and gross weight of 15,000 pounds (6,803.9 kilograms).
The Learjet 28 is powered by two General Electric CJ610-8A turbojet engines, each  producing 2,850 pounds of thrust at Sea Level, and 2,960 pounds of thrust for takeoff (five minute limit).
The business jet has a cruise speed of 470 miles per hour (756.4 kilometers per hour) at 51,000 feet (15,544.8 meters). Its maximum speed is 549 miles per hour (883.5 kilometers per hour). Maximum range is 1,309 miles (2,106.6 kilometers). The service ceiling is 51,000 feet (15,544.8 meters), the same as the record altitude.
The aircraft was limited by its older technology turbojet engines, and only five Learjet 28s were built.
The first Learjet 28, serial number 28-001, has been re-registered several times. At the time of its FAI record-setting flights, it carried FAA registration N9RS. Later it was registered as N3AS. The most recent information shows it currently registered as N128LR.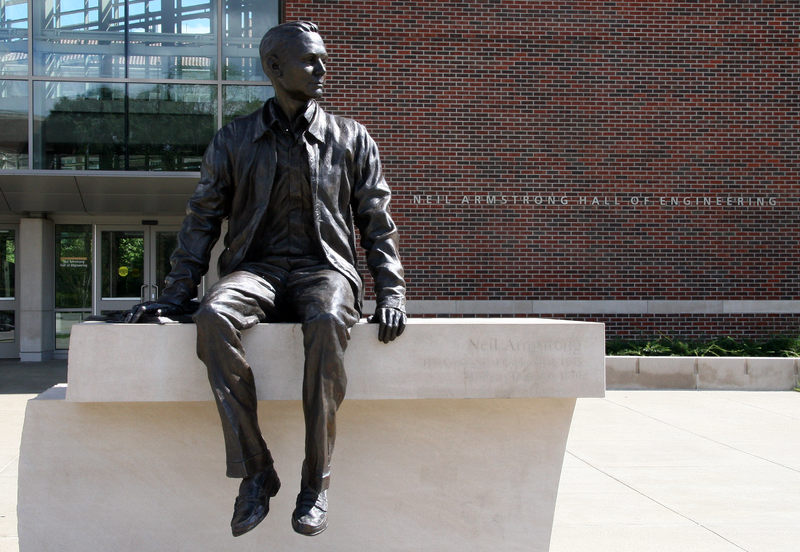 Neil Alden Armstrong, one of America's most loved heroes, passed away 25 August 2012.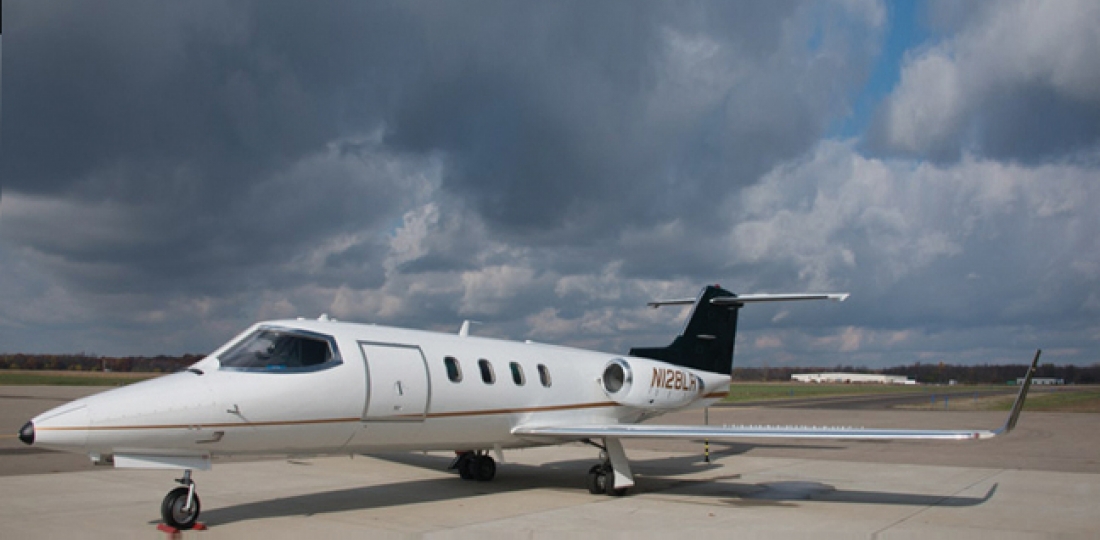 FAI Record File Num #2652 [Direct Link]
Status: ratified – superseded since approved
Region: World
Class: C (Powered Aeroplanes)
Sub-Class: C-1e (Landplanes: take off weight 3 000 to 6 000 kg)
Category: Not applicable
Group: 3 : turbo-jet
Type of record: Time to climb to a height of 15 000 m
Performance: 12 min 27s
Date: 1979-02-19
Course/Location: Kitty Hawk, NC (USA)
Claimant Neil A. Armstrong (USA)
Aeroplane: Learjet 28 (N9RS)
Engines: 2 G E CJ-610
FAI Record File Num #8657 [Direct Link]
Status: ratified – superseded since approved
Region: World
Class: C (Powered Aeroplanes)
Sub-Class: C-1f (Landplanes: take off weight 6 000 to 9 000 kg)
Category: Not applicable
Group: 3 : turbo-jet
Type of record: Altitude in horizontal flight
Performance: 15 584.6 m
Date: 1979-02-19
Course/Location: Wichita, KS (USA) – Elisabeth City, NC (USA)
Claimant Neil A. Armstrong (USA)
Aeroplane: Learjet Learjet 28 (N9RS)
Engines: 2 G E CJ-610
FAI Record File Num #8670 [Direct Link]
Status: ratified – superseded since approved
Region: World
Class: C (Powered Aeroplanes)
Sub-Class: C-1f (Landplanes: take off weight 6 000 to 9 000 kg)
Category: Not applicable
Group: 3 : turbo-jet
Type of record: Altitude
Performance: 15 584.6 m
Date: 1979-02-19
Course/Location: Wichita, KS (USA) – Elisabeth City, NC (USA)
Claimant Neil A. Armstrong (USA)
Aeroplane: Learjet Learjet 28 (N9RS)
Engines: 2 G E CJ-610
FAI Record File Num #2653 [Direct Link]
Status: ratified – superseded since approved
Region: World
Class: C (Powered Aeroplanes)
Sub-Class: C-1e (Landplanes: take off weight 3 000 to 6 000 kg)
Category: Not applicable
Group: 3 : turbo-jet
Type of record: Altitude
Performance: 15 585 m
Date: 1979-02-20
Course/Location: Elizabeth City, NC (USA) – Florence, KY (USA)
Claimant Neil A. Armstrong (USA)
Aeroplane: Learjet 28 (N9RS)
Engines: 2 G E CJ-610
FAI Record File Num #2654 [Direct Link]
Status: ratified – superseded since approved
Region: World
Class: C (Powered Aeroplanes)
Sub-Class: C-1e (Landplanes: take off weight 3 000 to 6 000 kg)
Category: Not applicable
Group: 3 : turbo-jet
Type of record: Altitude in horizontal flight
Performance: 15 585 m
Date: 1979-02-20
Course/Location: Elizabeth City, NC (USA) – Florence, KY (USA)
Claimant Neil A. Armstrong (USA)
Aeroplane: Learjet 28 (N9RS)
Engines: 2 G E CJ-610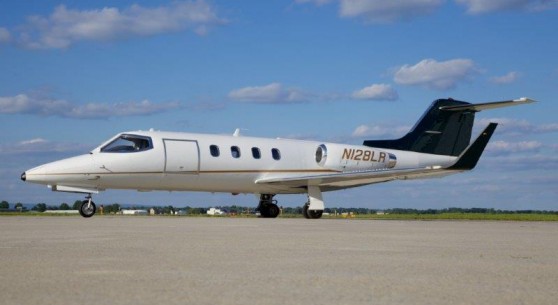 © 2017, Bryan R. Swopes
by