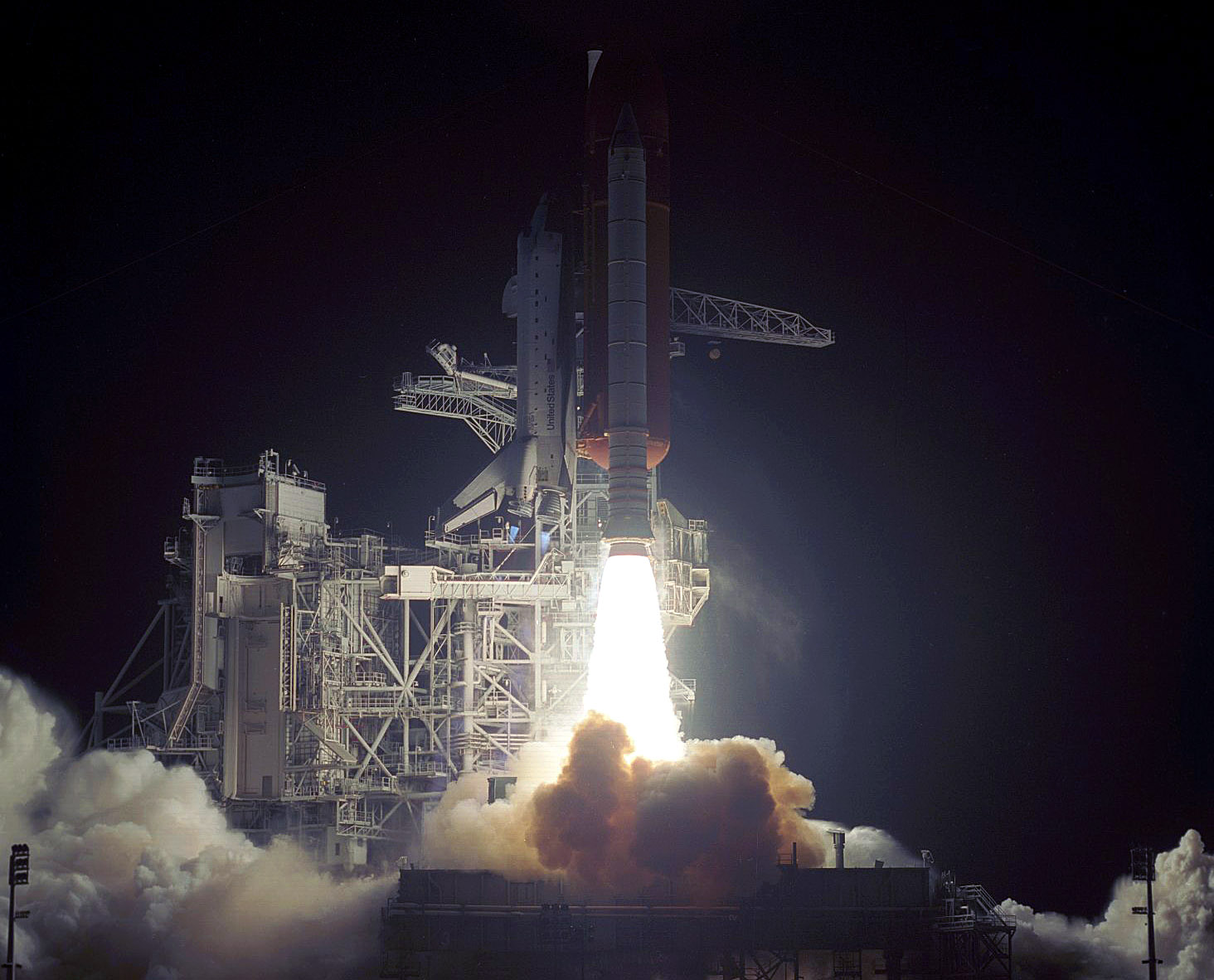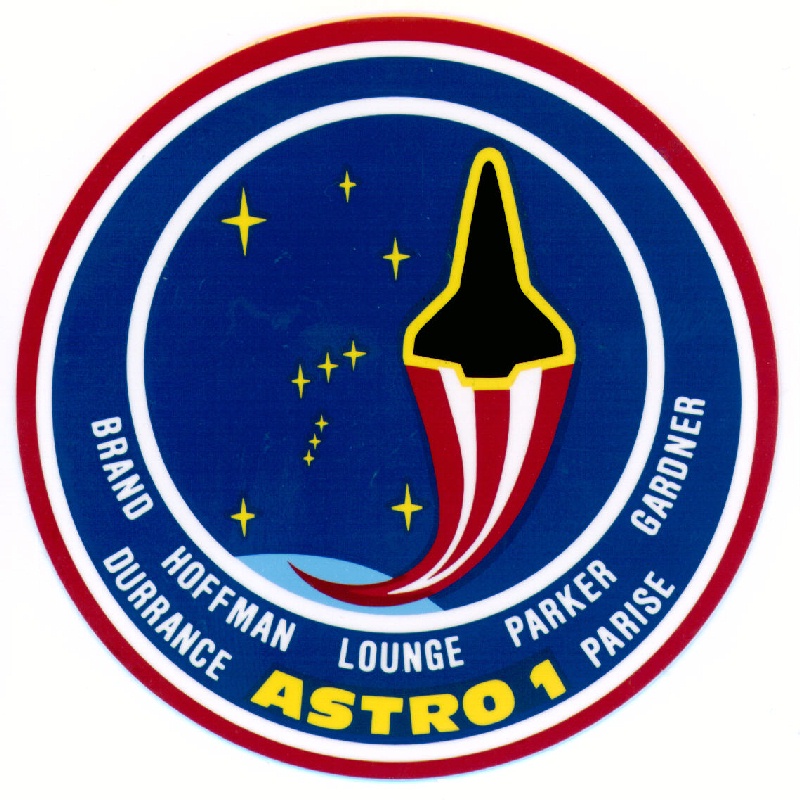 2 December 1990, 06:49:01 UTC: At 1:49:01 a.m. EST, Space Shuttle Columbia (STS-35) lifted off from Launch Complex 39B at the Kennedy Space Center, Cape Canaveral, Florida. This was Columbia's 10th flight. STS-35 was a scientific mission, with the ASTRO-1 observatory.
The flight crew consisted of Mission Commander Vance D. Brand on his fourth and final space flight, and shuttle pilot Colonel Guy S. Gardner, U.S. Air Force, on his second. There were three Mission Specialists and two Payload Specialists: Jeffrey A. Hoffman, Ph.D., second space flight; John M. Lounge, third flight; Robert A.R. Parker, Ph.D., second flight; Samuel T. Durance, Ph.D., and Ronald A. Parise, Ph.D., were both on their first flights.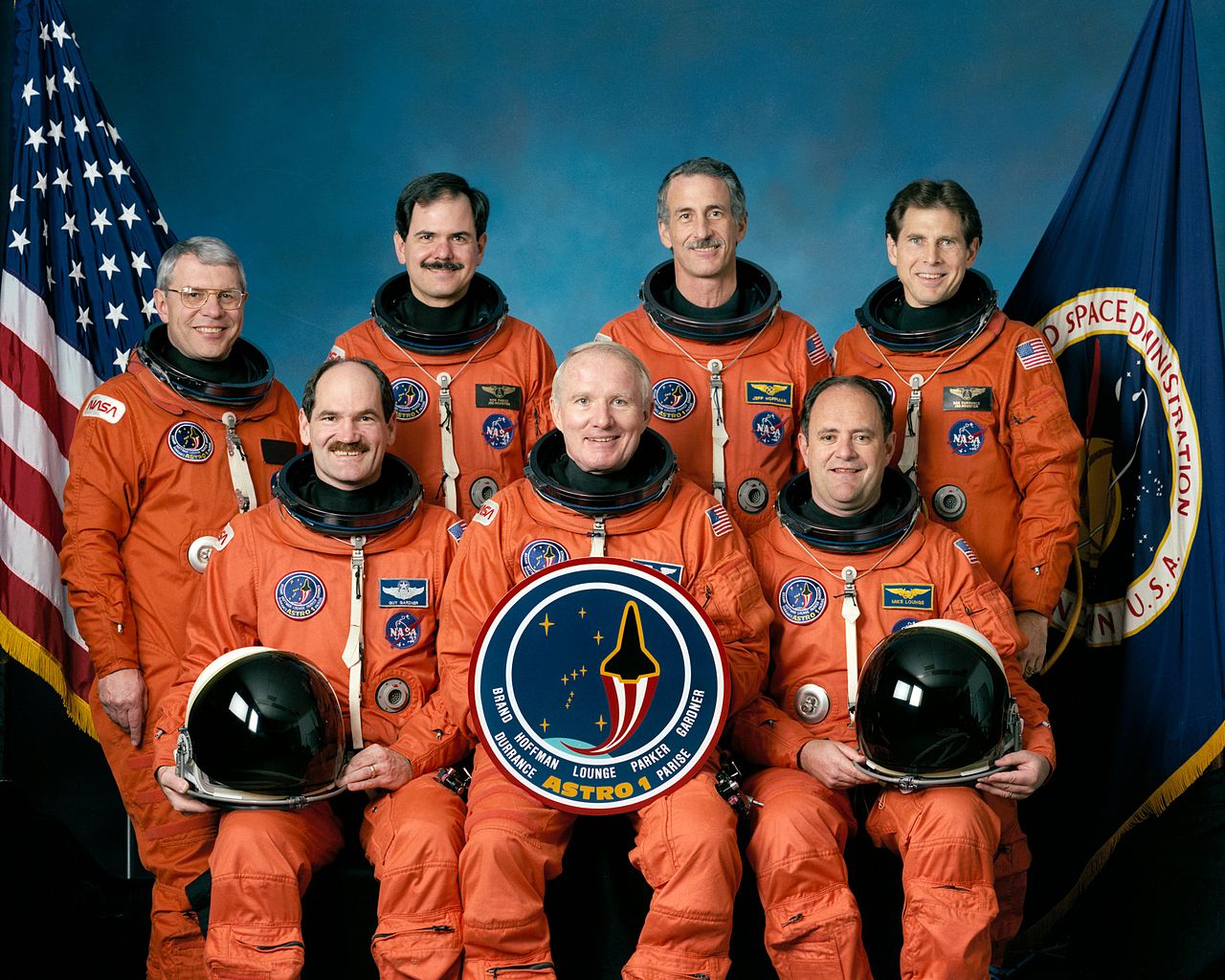 Columbia landed at Edwards Air Force Base in the high desert of southern California at 05:54:08 UTC, 11 December 1990. The duration of the mission was 8 days, 23 hours, 5 minutes, 8 seconds.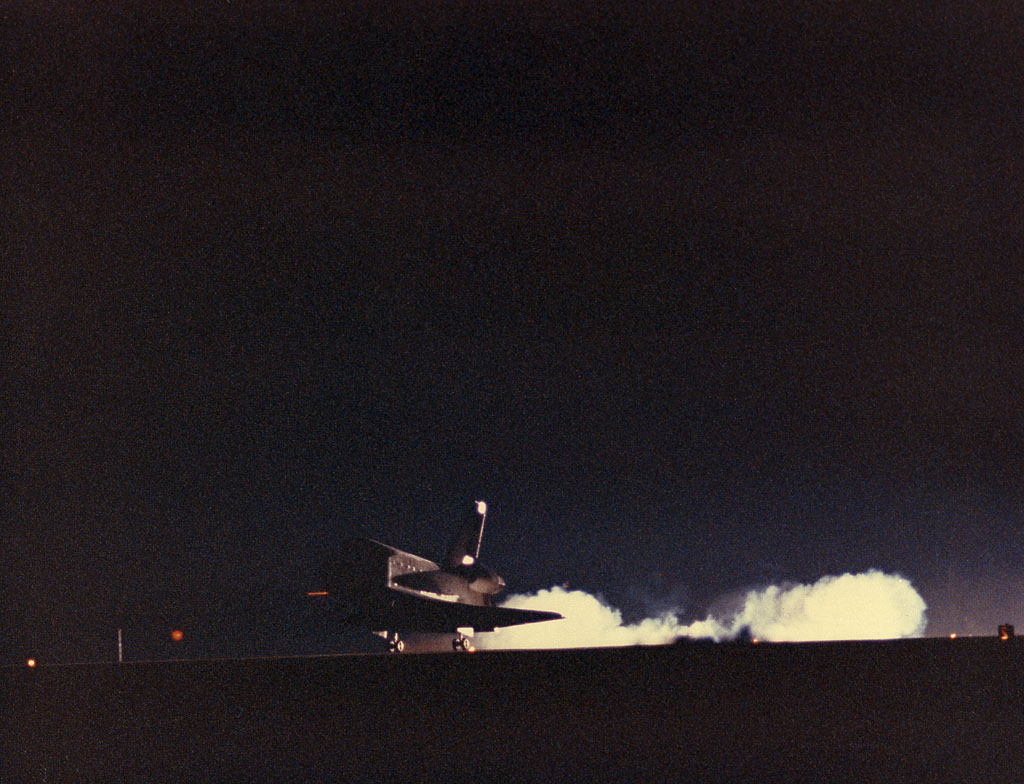 © 2018, Bryan R. Swopes