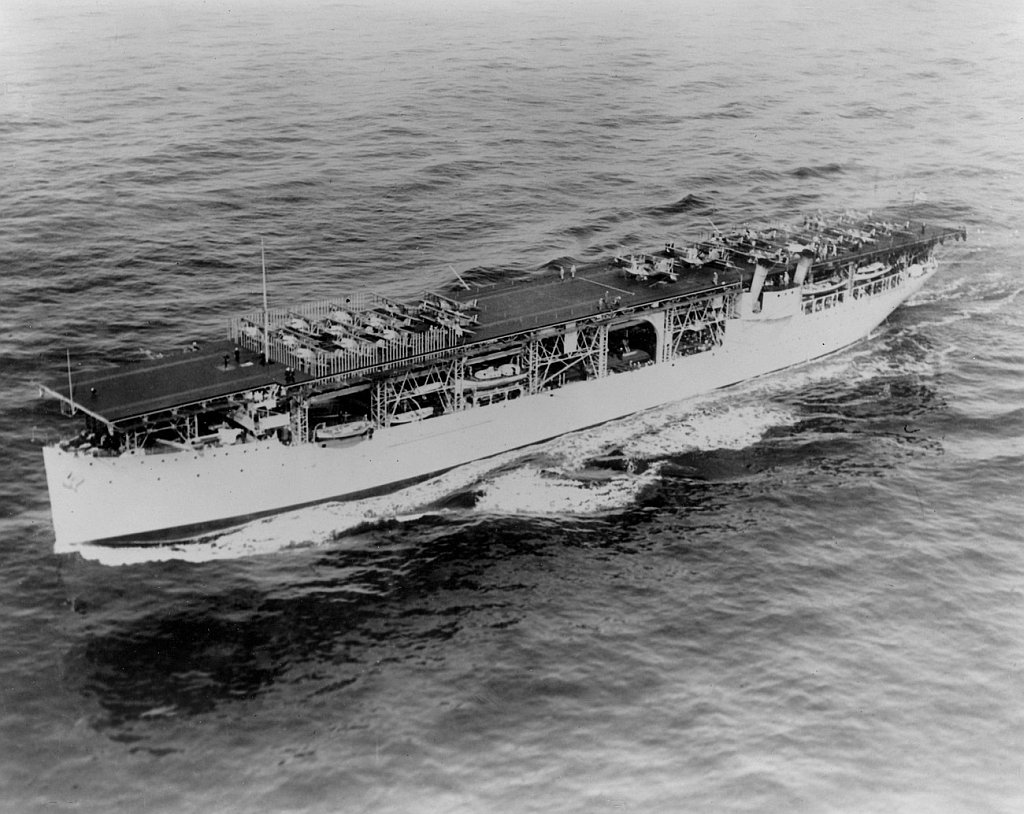 20 March 1922: USS Langley (CV-1) was commissioned as the first aircraft carrier of the United States Navy. It was a former collier, USS Jupiter (AC-3), which had been converted at the Norfolk Navy Yard, 1921–1922.
The aircraft carrier was powered by General Electric turbo-electric drive, with a total of 7,200 shaft horsepower. 542 feet (165 meters) in length, she could make 15.5 knots (28.7 kilometers per hour). Her full load displacement was 14,100 tons.
As more modern aircraft carriers Lexington and Saratoga came in to service, Langley was once again converted, this time to a sea plane tender, AV-3. She was badly damaged by Japanese dive bombers, 27 February 1942, and was scuttled.
More aircraft carriers would follow and were the key to the United States Navy victory in the Pacific Ocean, bringing World War II to a close.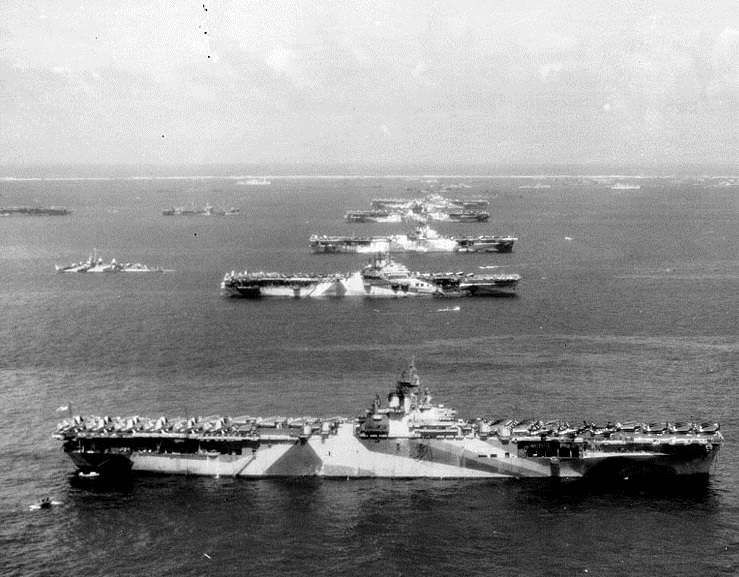 Ninety-five years after USS Langley was commissioned, the aircraft carrier is the center of the American fleet. The Nimitz-class carriers are the most powerful warships ever built.
© 2016, Bryan R. Swopes
by