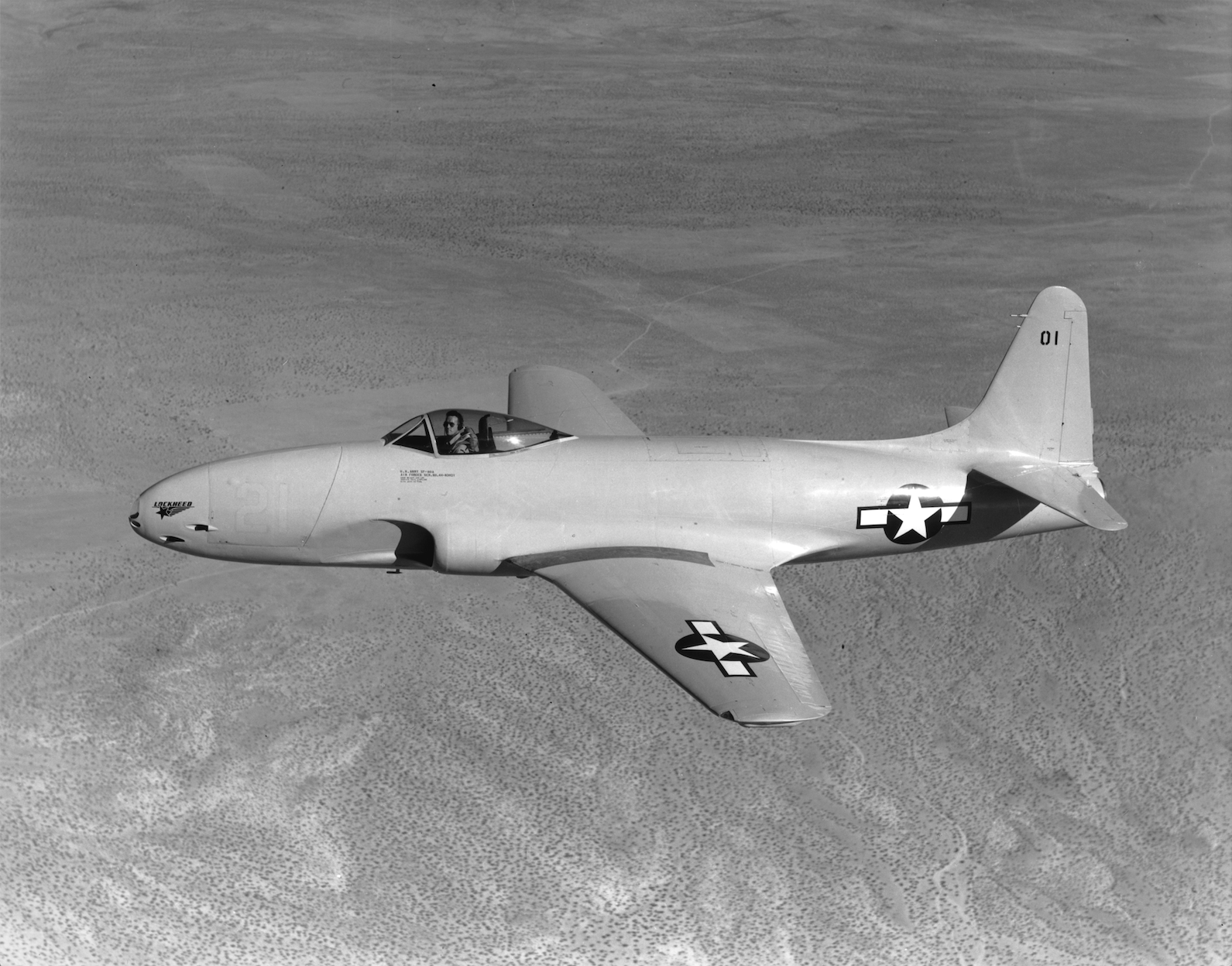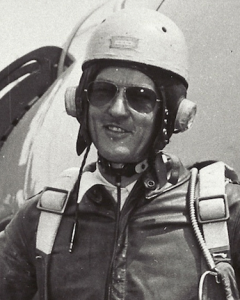 20 March 1945: Tony LeVier was conducting a test flight of the first prototype Lockheed XP-80A, 44-83021, near Muroc Army Air Field (now known as Edwards Air Force Base).
The XP-80A was developed from the original XP-80 prototype, but was larger to incorporate a more powerful General Electric I-40 turbojet engine in place of the original Allis-Chalmers J36 (a license-built version of the British Halford H.1B).
The I-40 was a single-shaft turbojet which used a double-inlet, single-stage, centrifugal-flow compressor, fourteen straight-through combustors and a single-stage axial-flow turbine. The engine had a maximum speed of 11,500 r.p.m. and produced 4,000 pounds of thrust (17.79 kilonewtons). The I-40 was 48 inches (1.22 meters) in diameter and weighed 1,820 pounds (826 kilograms). The I-40 would be produced by Allison Division of General Motors as the J33 series.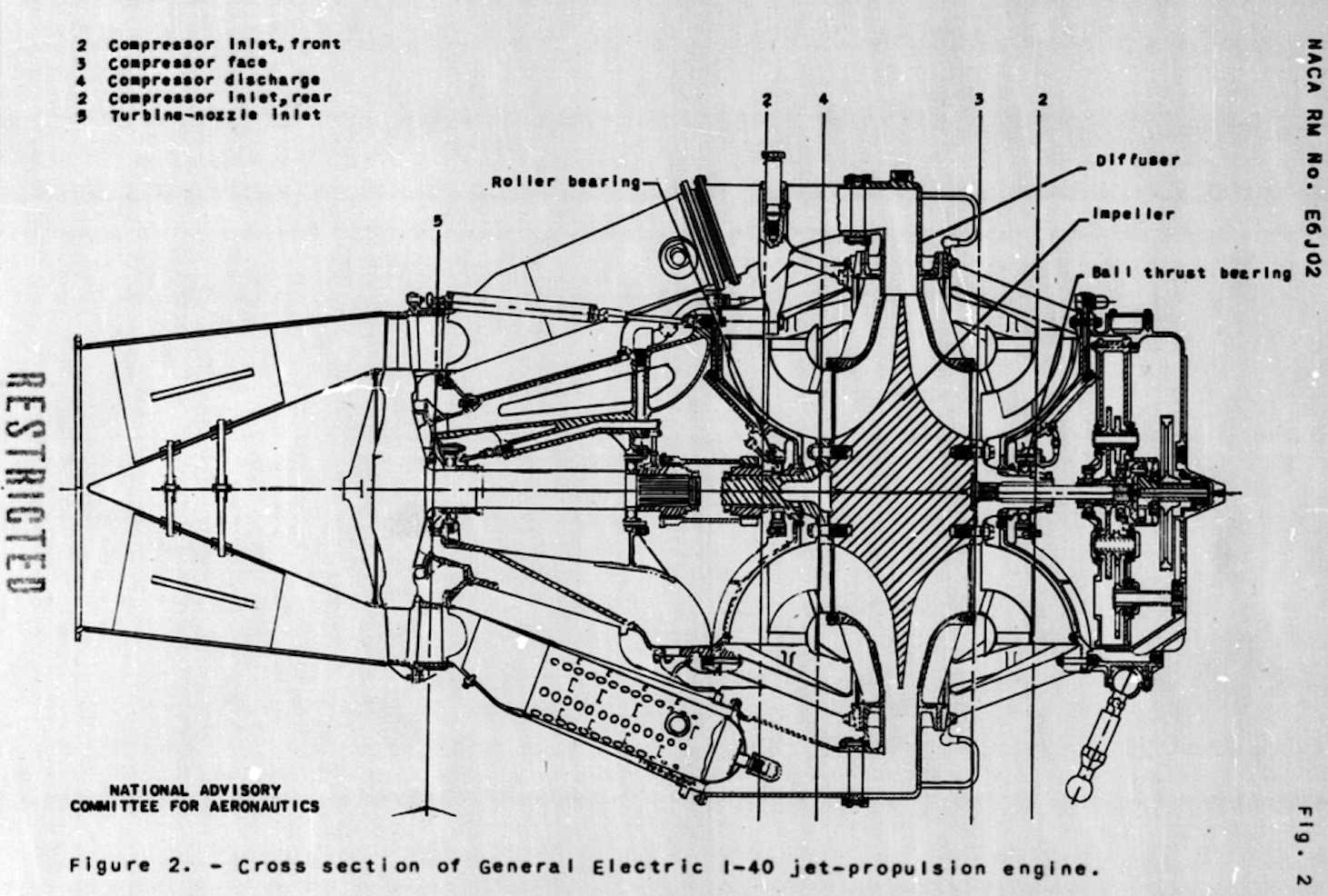 At 15,000 feet (4,572 meters), LeVier put the XP-80A into a dive, intending to level off at 10,000 feet (3,048 meters) for a high-speed run. However, at 11,000 feet (3,353 meters), the single-stage turbine inside the jet engine failed and fragments tore through the prototype's fuselage. The tail section of the airplane was cut off and the XP-80A went out of control.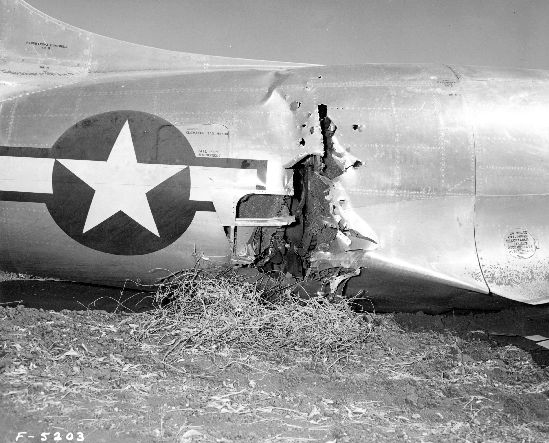 The XP-80A was not equipped with an ejection seat and LeVier had difficulty getting out, but finally escaped at about 4,000 feet (1,219 meters).
44-83021 crashed near the town of Rosamond and was completely destroyed. Tony LeVier's parachute was swinging and he was severely injured when he hit the ground. His injuries kept him from flying for the next six months.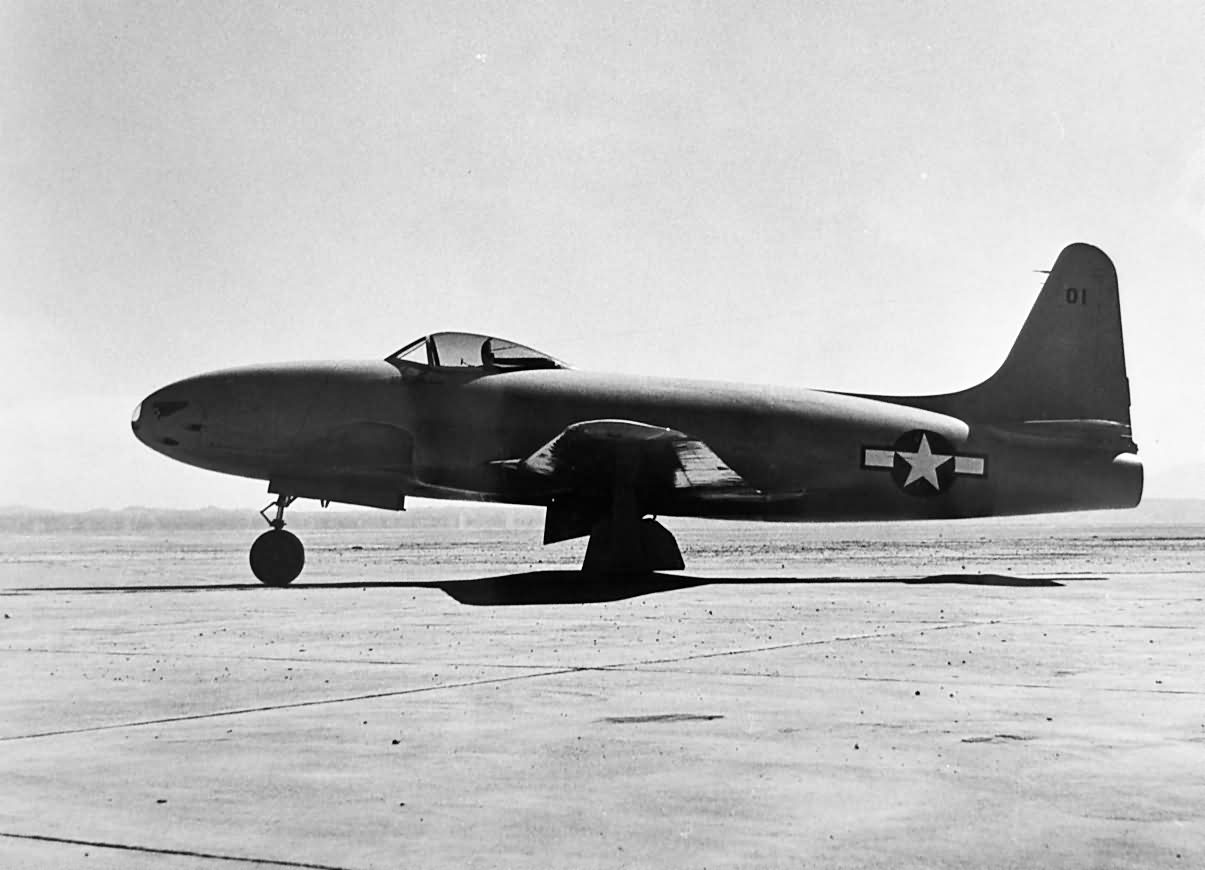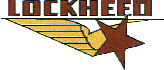 The Lockheed XP-80A was a single-place, single engine prototype fighter. It was 34 feet, 6 inches (10.516 meters) long with a wingspan of 39 feet, 0 inches (11.887 meters) and overall height of 11 feet, 4 inches (3.454 meters). It had an empty weight of 7,225 pounds (3,277 kilograms) and gross weight of 9,600 pounds (4,354 kilograms).
Armament consisted of six Browning .50-caliber AN-M2 machine guns with 300 rounds of ammunition per gun.
Two XP-80As were built. These were followed by twelve YP-80A Shooting Star service test aircraft. The Lockheed P-80A Shooting Star was ordered into production with an initial contract for 500 aircraft. This was soon followed by a second order for 2,500 fighters.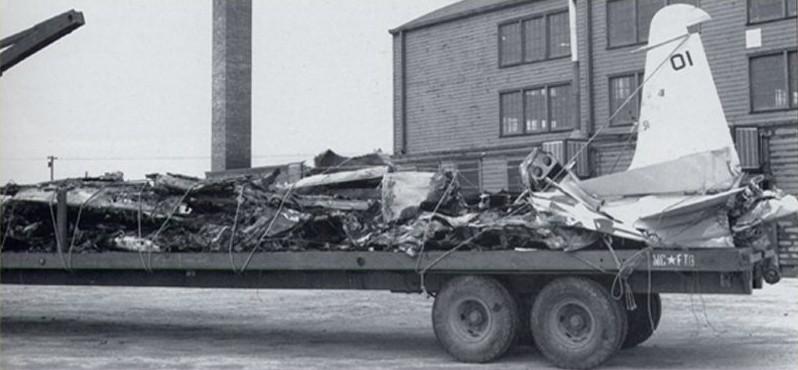 © 2019, Bryan R. Swopes