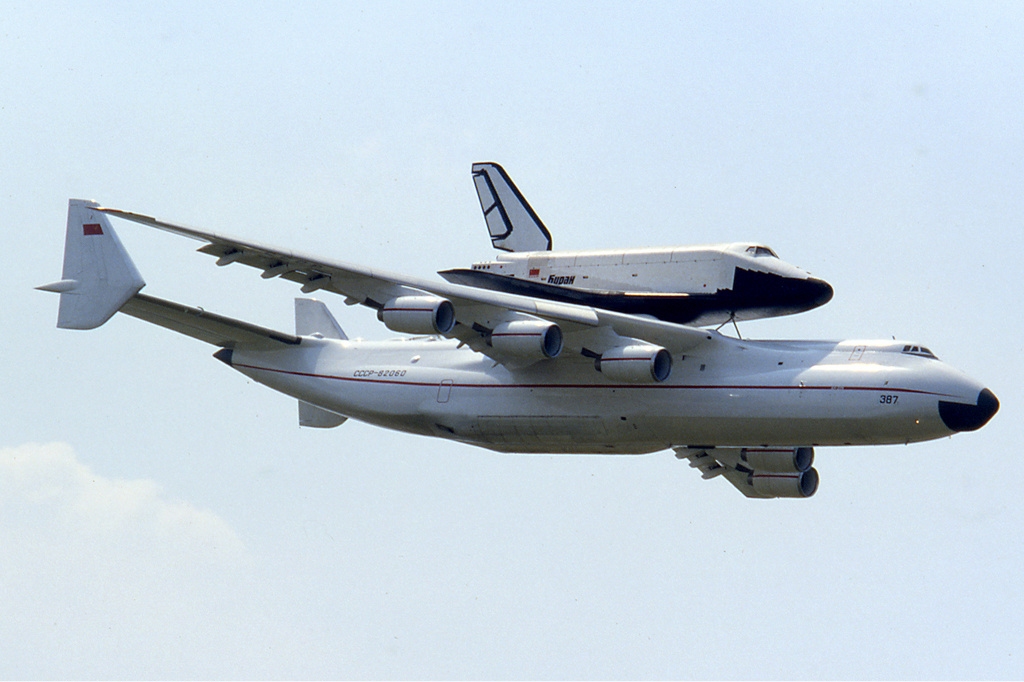 5 June 1989: The Antonov An-225 Mriya took off from Kiev with the space shuttle Buran, enroute to the Paris Air Show. The total weight at takeoff was a 1,234,600 pounds (560,005 kilograms)—the greatest weight ever lifted by an aircraft.
The An-225 was derived from the earlier four-engine An-124. It is powered by six Ivchenko Progress D-18T turbofan engines producing 51,600 pounds of thrust, each. The transport has a maximum speed of 460 knots (852 kilometers per hour) and a range just under 10,000 miles (16,093 kilometers).
The world's heaviest airplane, Mriya is the only one in existence. It was built specifically to transport Buran. A second An-225 was partially constructed, but never finished.
Buran, the Soviet space shuttle, has made one unmanned flight into orbit, 15 November 1988. It was destroyed 12 May 2002 when its hangar collapsed, killing eight Workers.
© 2015, Bryan R. Swopes
by