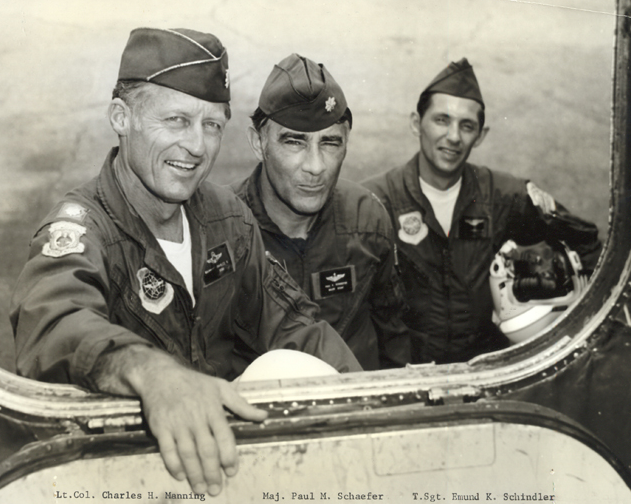 4 July 1973: One of the last Grumman Albatross flying boats in service with the United States Air Force, HU-16B 51-5282, set a Fédération Aéronautique Internationale (FAI) altitude record for amphibians (Class C-3) when, at 12:33 p.m. EDT, it reached 10,022 meters (32,881 feet),¹ breaking the previous record which had been set 37 years earlier by more than 4,000 feet (1,219 meters).
Flown by Lieutenant Colonel Charles H. Manning, Major Paul M. Schaeffer and Technical Sergeant Emund K. Schindler, 51-5282 was assigned to the 301st Aerospace Rescue and Recovery Squadron at Homestead AFB, Florida. After the flight, Manning said, "It wasn't very comfortable. The outside temperature was 25 below zero." The Air Force Times reported that the cold caused the lens of Sergeant Schindler's watch to pop out.
Originally built as an SA-16A, 51-5282 was modified to the SA-16B standard which increased the wingspan to 96 feet, 8 inches (29.464 meters). In 1962 its designation was changed from SA-16B to HU-16B.
The Albatross was operated by a crew of 4 to 6 airmen, and could carry up to 10 passengers. The amphibian was 62 feet, 10 inches (19.152 meters) long and had an overall height of 25 feet, 10 inches (7.874 meters). The airplane had an empty weight of 22,883 pounds (10,380 kilograms), loaded weight of 30,353 pounds (13,768 kilograms) and maximum takeoff weight of 37,500 pounds (17,010 kilograms).
The SA-16A was powered by two air-cooled, supercharged, 1,823.129-cubic-inch-displacement (29.876 liter) Wright Aeronautical Division Cyclone 9 826C9HD2 (R-1820-76) nine-cylinder radial engines rated at 1,275 horsepower at 2,500 r.p.m., and 1,425 horsepower at 2,700 r.p.m for takeoff. The engines drove three-bladed propellers through a 0.666:1 gear reduction. The R-1820-76 was 3 feet, 11.69 inches (1.211 meters) long and 4 feet, 6.95 inches (1.396 meters) in diameter. It weighed 1,360 pounds (617 kilograms).
The flying boat had a cruise speed of 124 miles per hour (200 kilometers per hour) and a maximum speed of 236 miles per hour (380 kilometers per hour). The service ceiling was 21,500 feet (6,553 meters) and its maximum range was 2,850 miles (4,587 kilometers).
Two weeks after the record-setting flight, 51-5282 was flown to the National Museum of the United States Air Force at Wright-Patterson Air Force Base, Ohio, making the very last USAF HU-16 flight.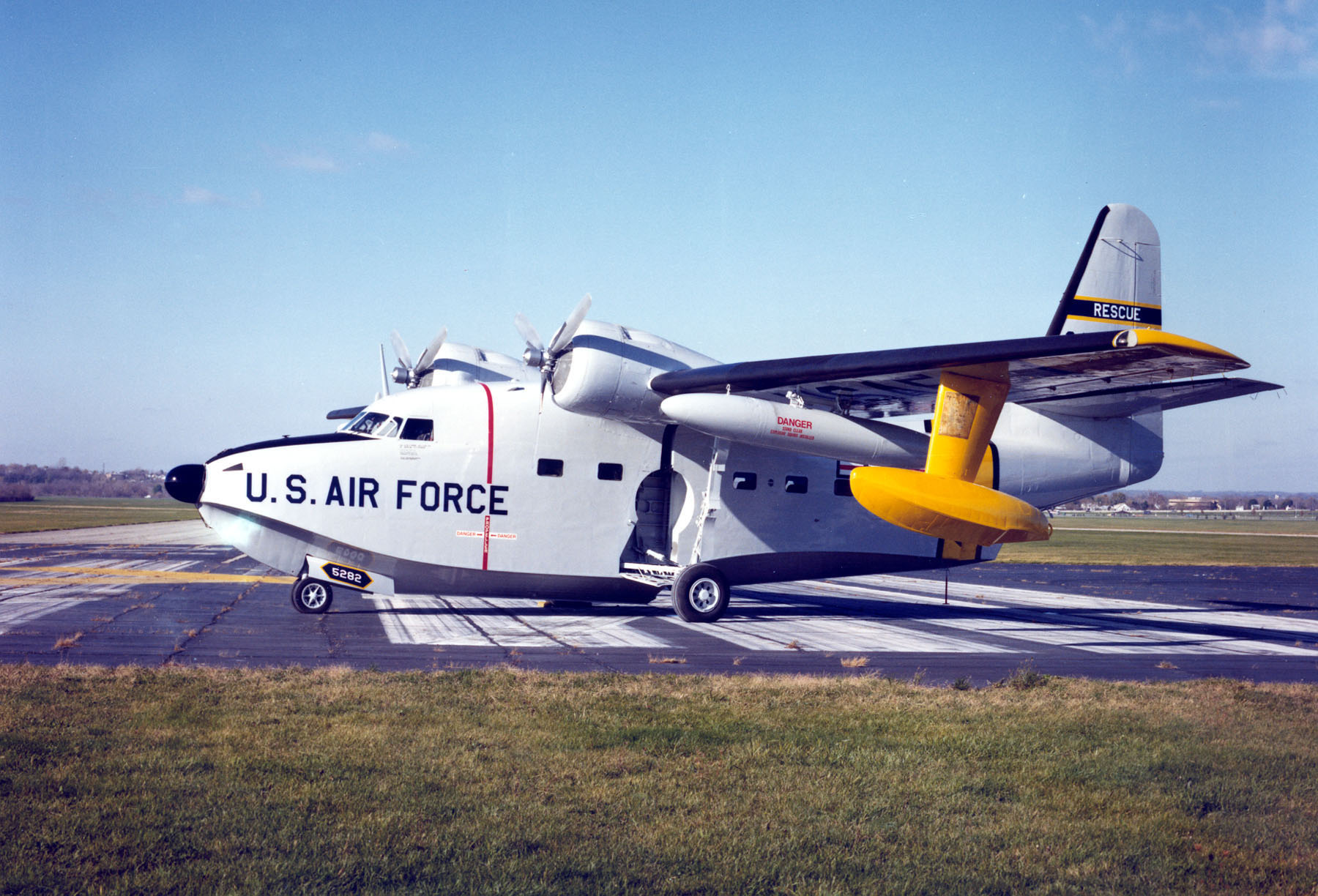 ¹ FAI Record File Number 3208
© 2017, Bryan R. Swopes
by