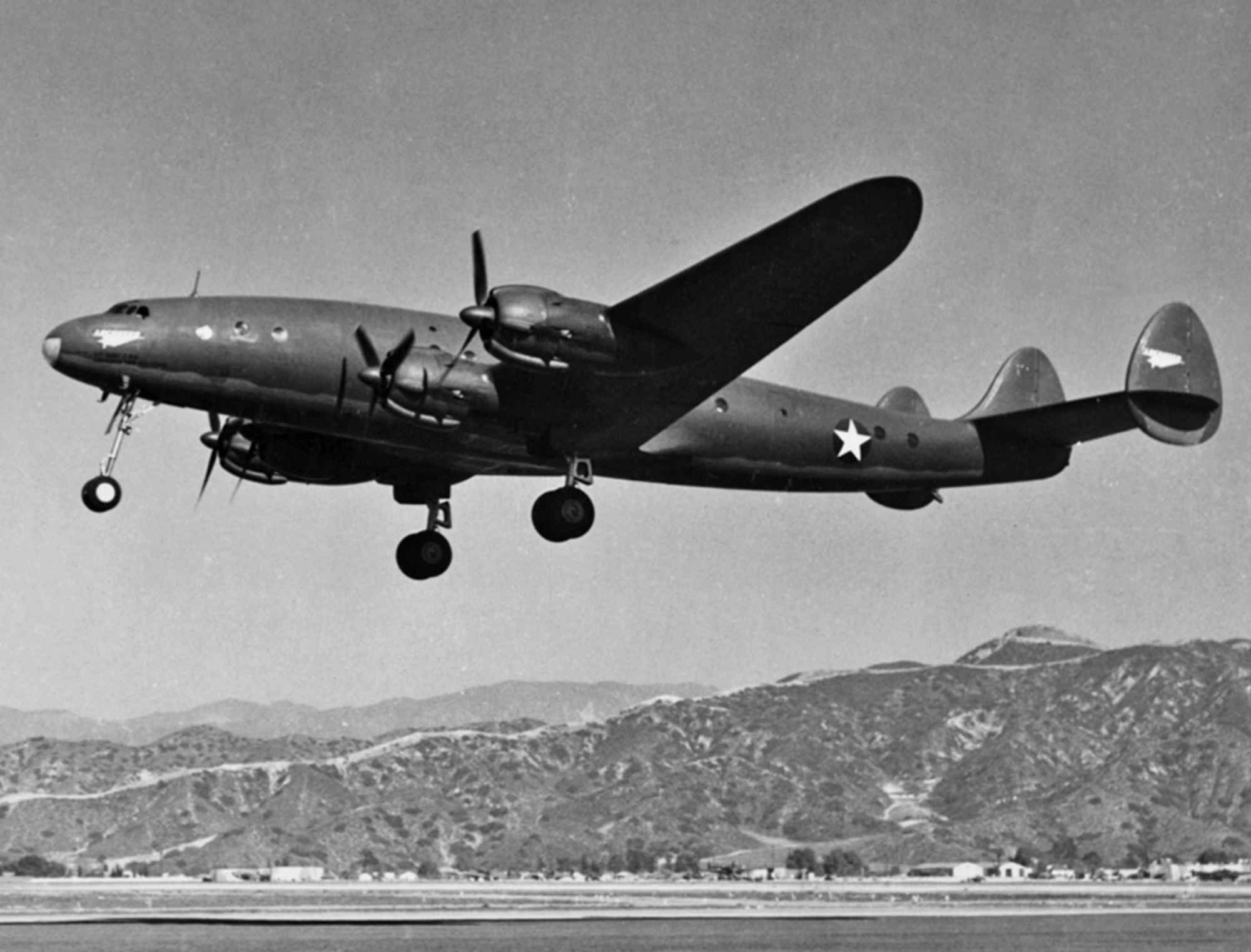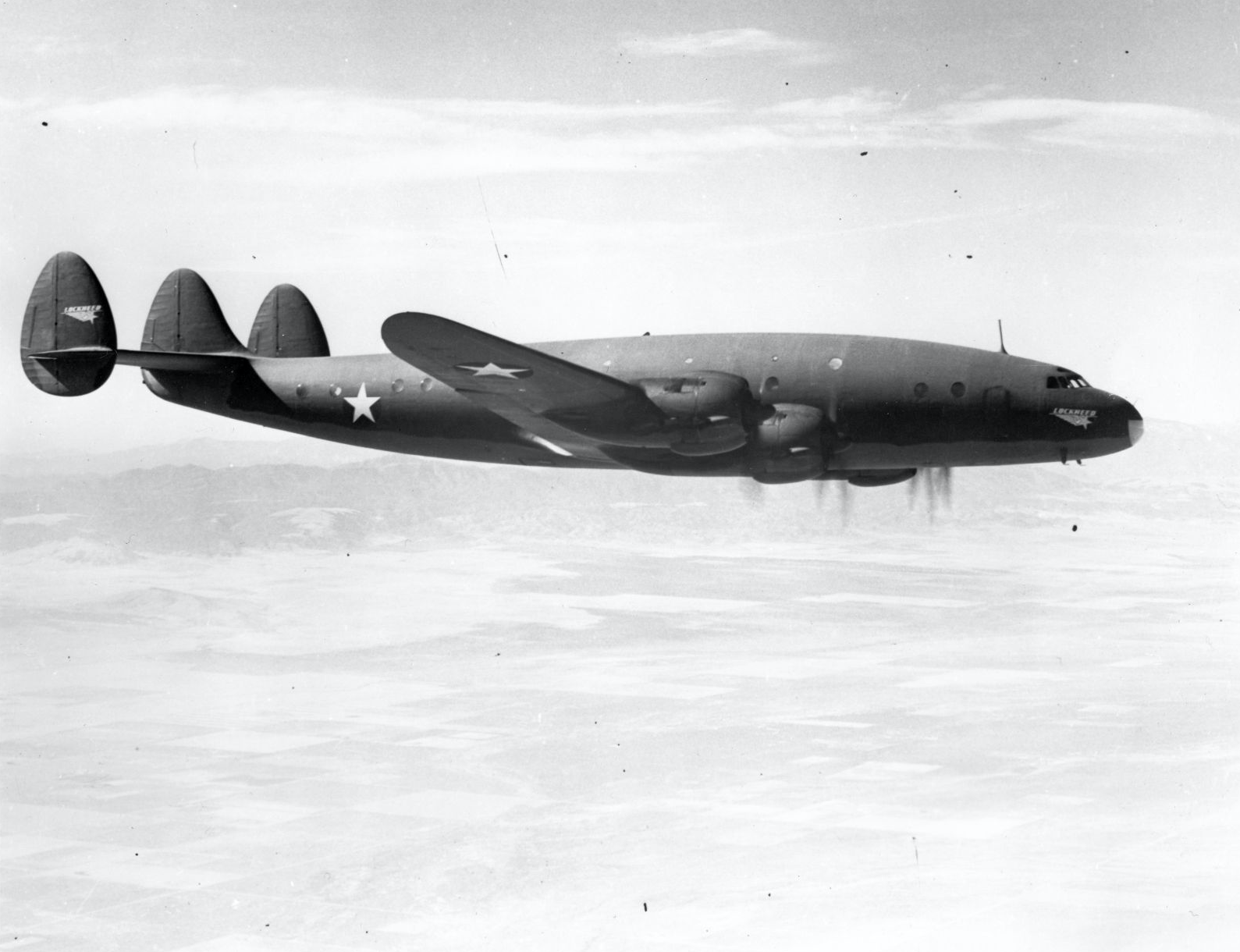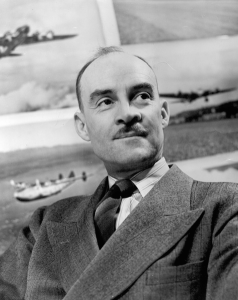 9 January 1943: At the insistence of the Army Air Forces, Boeing's Chief Test Pilot, Eddie Allen, made the first flight of the Lockheed L-049 Constellation prototype, NX25600, from Lockheed Air Terminal at Burbank, California, to Muroc Army Airfield (today known as Edwards Air Force Base). Lockheed's Chief Test Pilot, Milo G. Burcham, was the co-pilot.
When the flight ended after 58 minutes, Allen said, "This machine works so well that you don't need me anymore!" With that, Allen returned to Seattle.
The Lockheed Model 49-46-10, company serial number 049-1961, was designated XC-69 by the U.S. Army Air Forces and assigned serial number 43-10309.
The Constellation was operated by a flight crew of four: two pilots, a navigator and a flight engineer. It could carry up to 81 passengers. The airplane was 95 feet, 3 inches (29.032 meters) long with a wingspan of 123 feet (37.490 meters) and an overall height of 23 feet, 8 inches (7.214 meters). It had an empty weight of 49,392 pounds (22,403.8 kilograms) and maximum takeoff weight of 86,250 pounds (39,122.3 kilograms).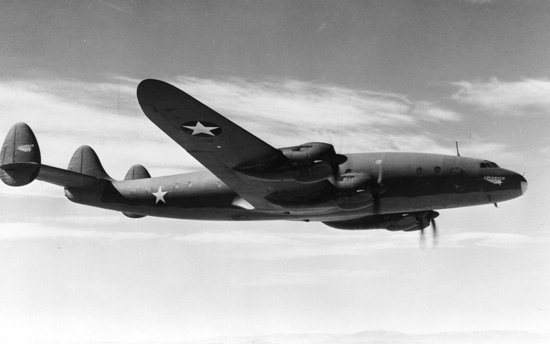 The prototype was powered by four 3,347.662-cubic-inch-displacement (54.858 liter) air-cooled, supercharged, fuel-injected, Wright Aeronautical Division Cyclone 18 745C18BA3 (also referred to as the Duplex Cyclone), a two-row, 18-cylinder radial engine with a compression ratio of 6.5:1. They were rated at 2,000 horsepower at 2,400 r.p.m., or 2,200 horsepower at 2,800 r.p.m. for takeoff, (five minute limit) burning 100/130 aviation gasoline, and drove 15 foot, 2 inch (4.623 meter) diameter, three-bladed Hamilton Standard Hydromatic 43E60 constant-speed propellers through a 0.4375:1 gear reduction. The 745C18BA3 was 6 feet, 4.13 inches (1.934 meters) long, 4 feet, 7.78 inches (1.417 meters) in diameter and weighed 2,842 pounds (1,289 kilograms). 41 of these engines were built by Wright.
The L-049 had a cruise speed of 313 miles per hour (504 kilometers per hour) and a range of 3,995 miles (6,429 kilometers). Its service ceiling was 25,300 feet (7,711 meters).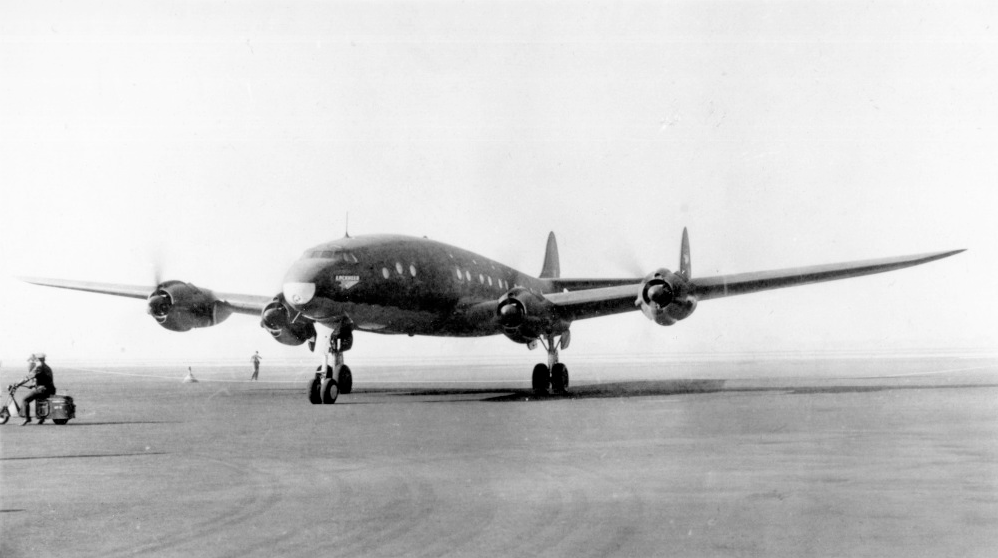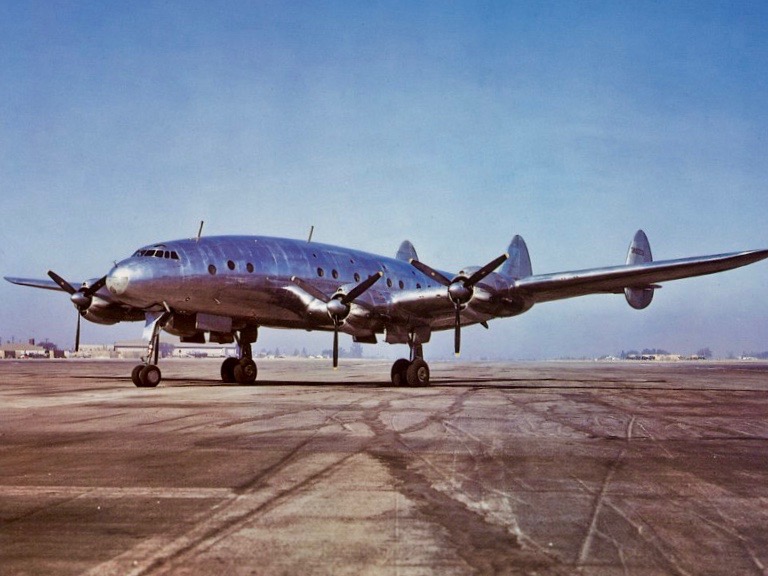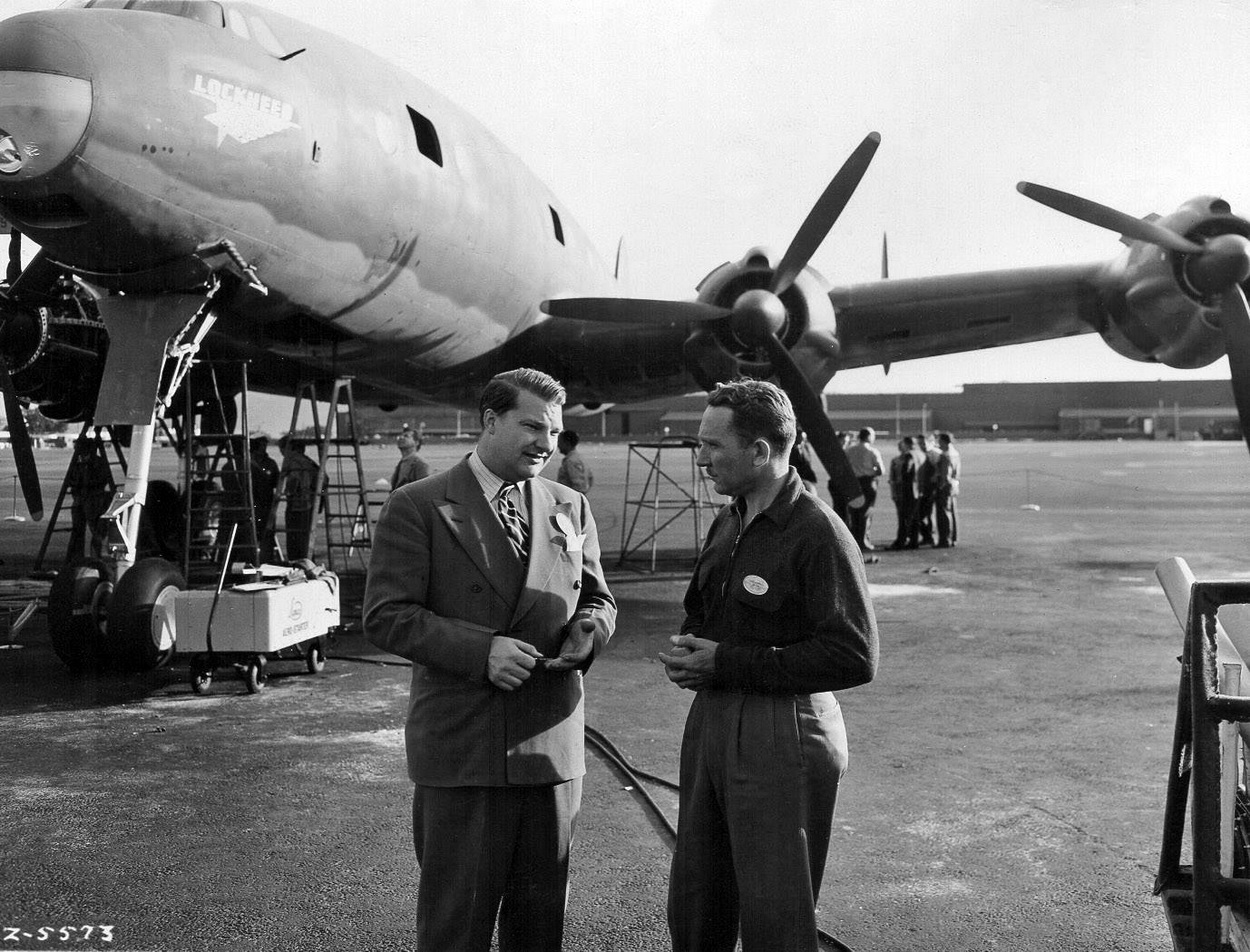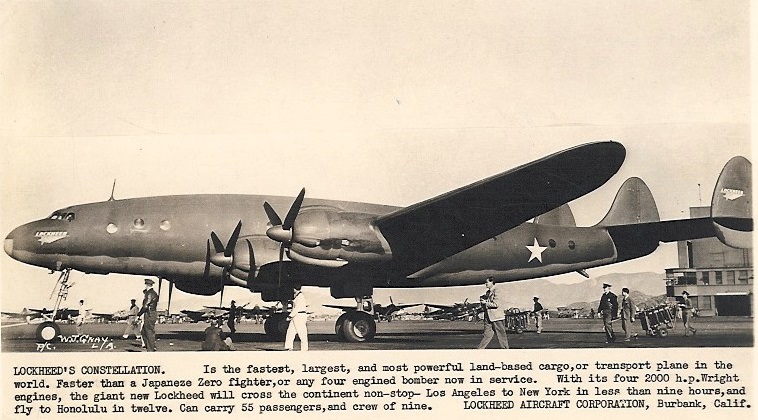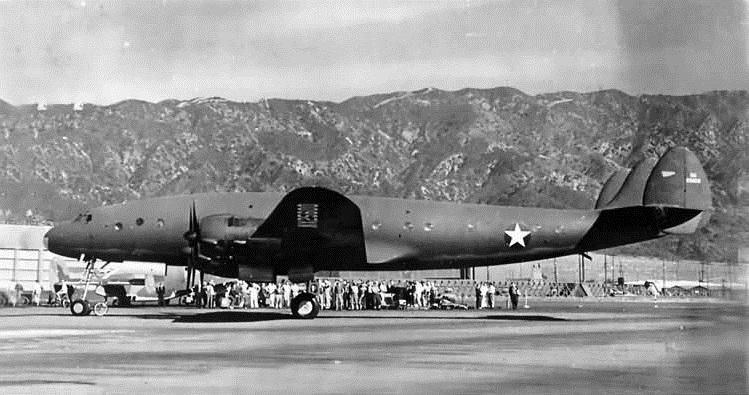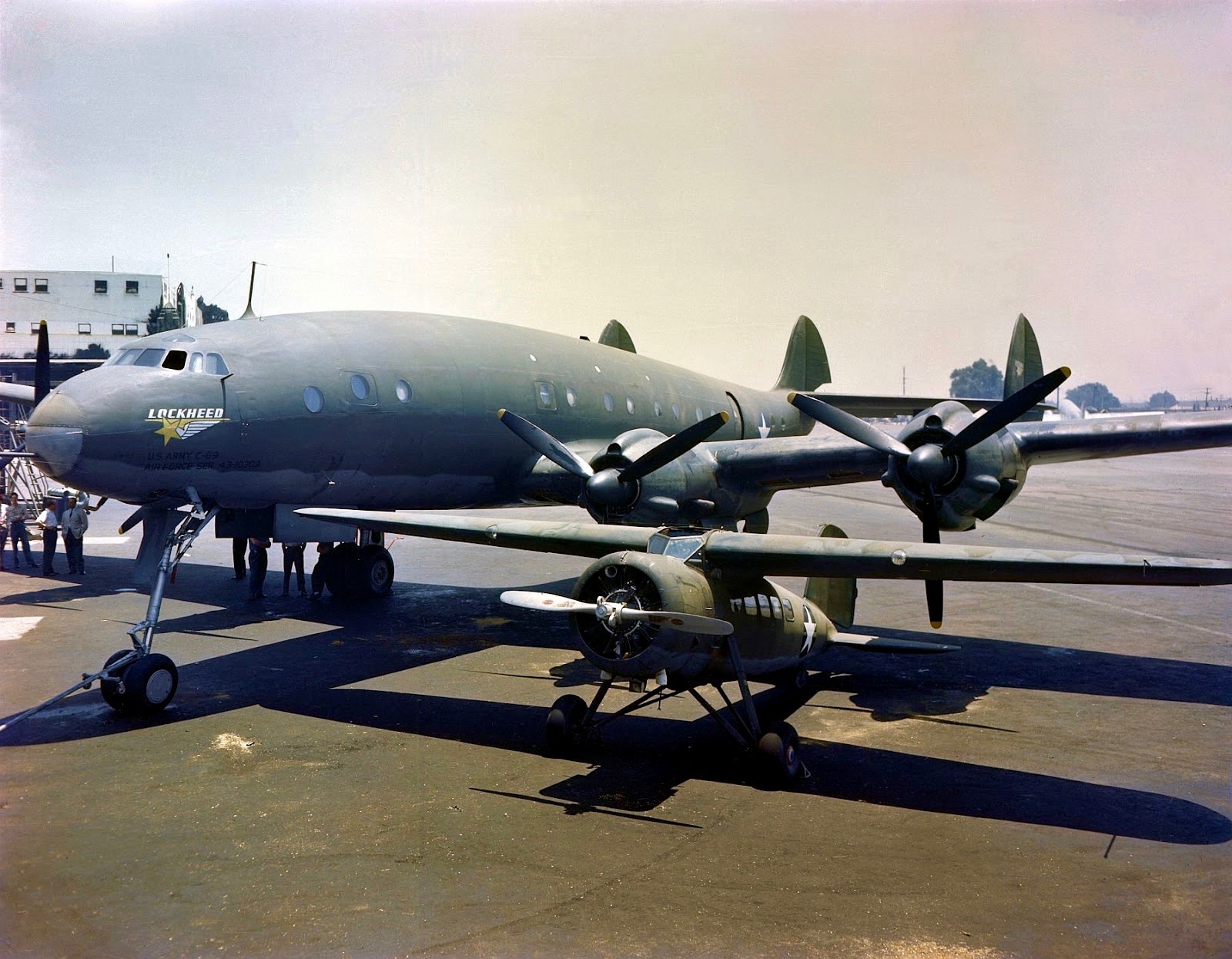 The prototype XC-69 was later re-engined with Pratt & Whitney Double Wasp 2SC14-G (R-2800-83) engines and designated XC-69E. These had a Normal rating of 1,700 horsepower at 2,600 r.p.m., to 7,300 feet (2,225 meters), 1,500 horsepower at 17,500 feet (5,334 meters), and 2,100 horsepower at 2,800 r.p.m. for Takeoff.
After the war, the Constellation prototype was sold to Howard Hughes' Hughes Aircraft Company for $20,000 and registered as NX67900. In May 1950, Lockheed bought the prototype back from Hughes for $100,000 and it was again registered as NC25600. It had accumulated just 404 flight hours up to this time.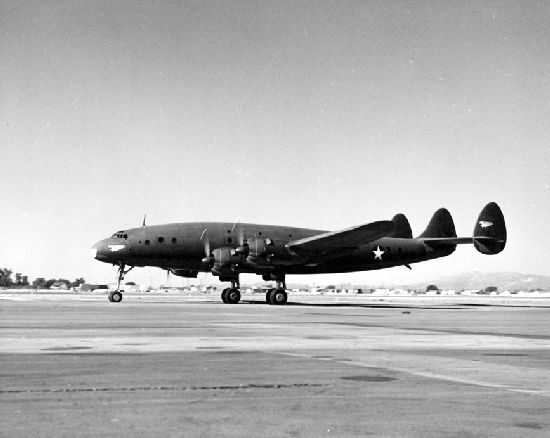 Lockheed then converted 049-1961 to a prototype for the L-1049 Super Constellation with another registration, NX6700. In 1952, it was once again converted, this time as an aerodynamic test aircraft for the U.S. Navy PO-1W radar early warning aircraft (later redesignated WV-1 and EC-121 Warning Star). It was also used to test the Allison YT56 turboprop engine by placing it in the #4 position.
Finally, in 1958, the first Constellation was purchased as a source of spare parts by California Airmotive Corporation and was dismantled.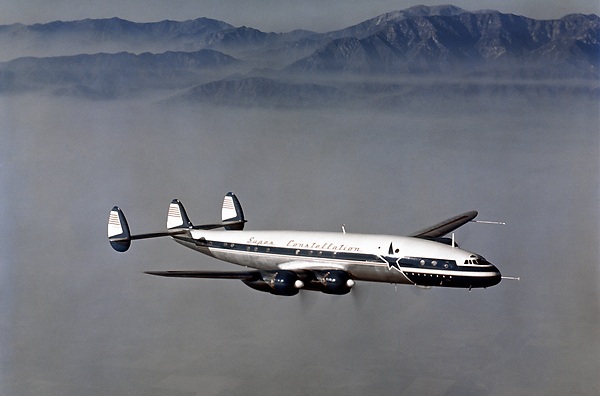 by