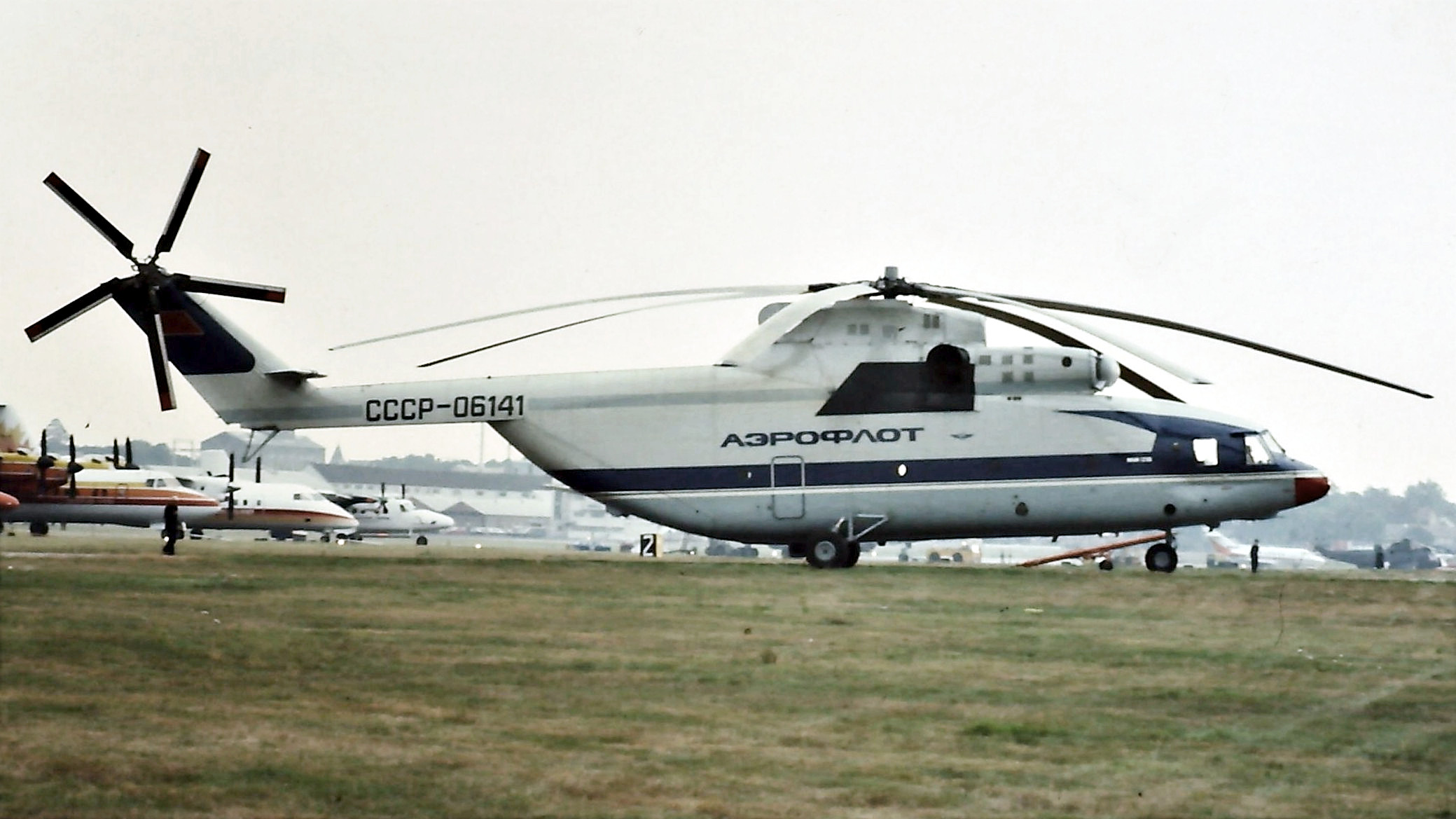 2—4 February 1982: Over a three-day period, several flight crews set a series of Fédération Aéronautique Internationale (FAI) payload-to-altitude world records at Podmoskovnoe. They flew an OKB Mil Design Bureau Mi-26 heavy lift helicopter.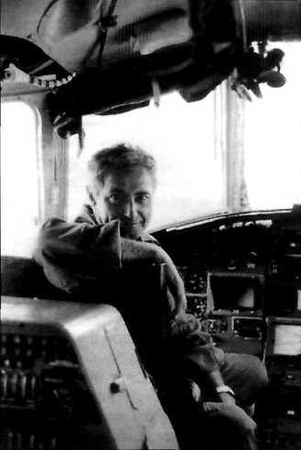 On 2 February, Gurgen Rubenovich Karapetian and Y. Chapaev flew to 6,400 meters (20,997 feet) with a 10,000 kilogram (22,046.2 pound) payload.¹
The Mil Mi-26 (NATO code name: Halo) first flew on 25 October 1977. It is a twin-engine heavy-lift helicopter, normally operated by a flight crew of five, and can carry up to 90 passengers.
The Mi-26 is 40.025 meters (131 feet, 3¾ inches) long, with all rotors turning, and has a height of 8.145 meters (26 feet, 8¾ inches). The eight-bladed main rotor has a diameter of 32.00 meters (105 feet) and turns clockwise, as seen from above. (The advancing blade is on the left.) A five-bladed tail rotor is mounted on a pylon, to the right side of the aircraft, in a tractor configuration. It turns clockwise, as seen from the helicopter's left.
The helicopter has an empty weight of 28,200 kilograms (62,170 pounds), gross weight of 49,600 kilograms (109,350 pounds) and maximum weight of 56,000 kilograms (123,450 pounds). The fuel capacity is 12,000 liters (3,200 gallons).
The Mi-26 is powered by two Lotarev D-136 turboshaft engines which are rated at 8,500 kW (11,299 shaft horsepower), each. It's cruise speed is 255 kilometers per hour (158 miles per hour) and the maximum speed is 296 kilometers per hour (183 miles per hour). Range is 620 kilometers (385 miles). The service ceiling is 4,500 meters (14,765 feet).
320 Mil Mi-26 helicopters have been built.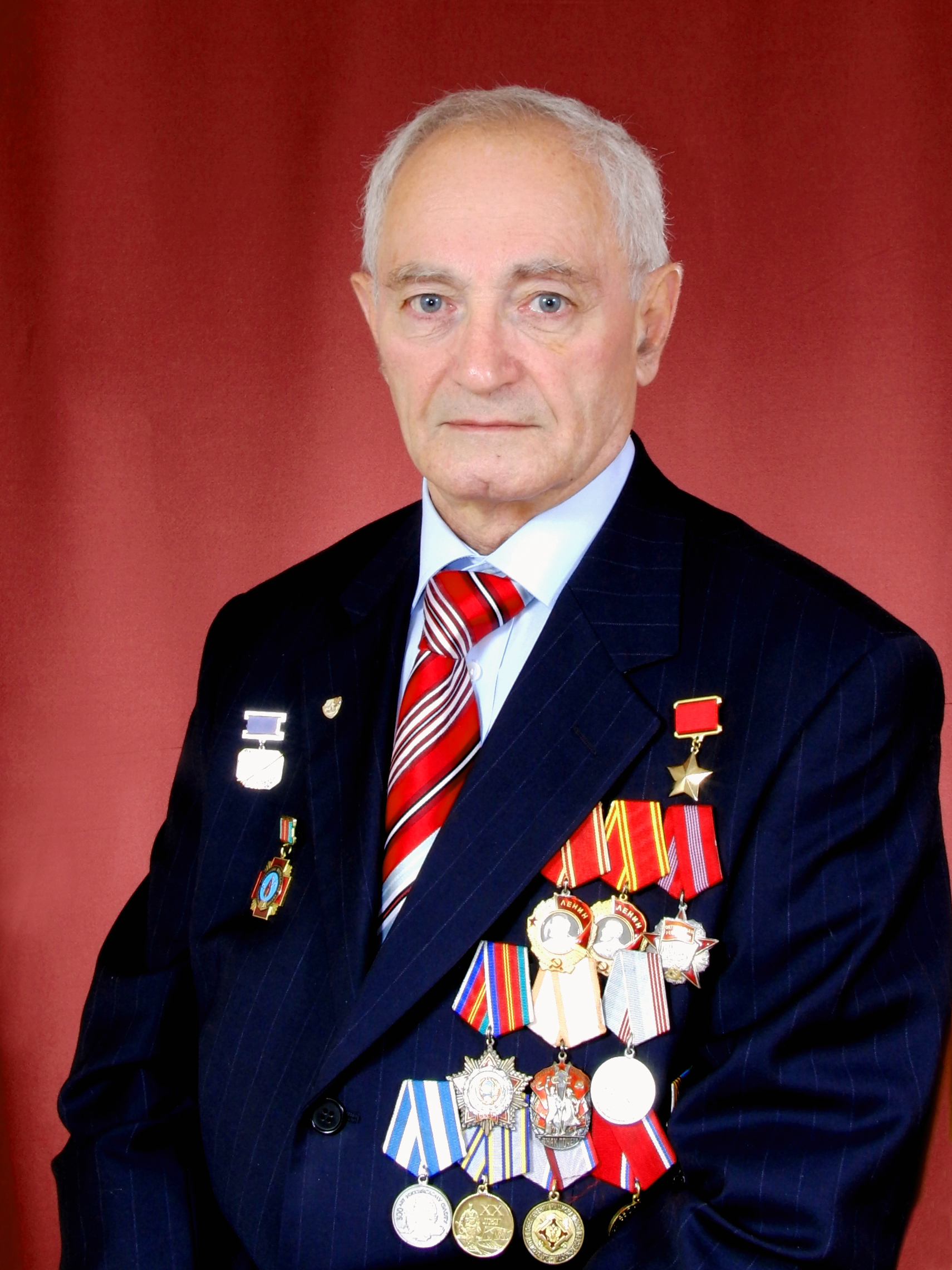 Gurgen Rubenovich Karapetyan (Гурген Рубенович Карапетян) was born 9 December 1936 in what is now Ekaterinberg, Sverdlovsk, Russia. He learned to fly a Polikarkpov Po-2 (NATO identifier, "Mule") at the Sverdlovsk flying club at the age of 15.
Karapetyan served in the Soviet Air Force from 1956 to 1963. His rank was first lieutenant. An uncle advised him to attend the Moscow Aviation Institute, and he graduated in 1961. He worked as an engineer at Mil Design Bureau and then attended test pilot school. From 1962 to 1993, Karapetyan was a test pilot for the Mil Moscow Helicopter Plant, becoming the chief test pilot in 1974.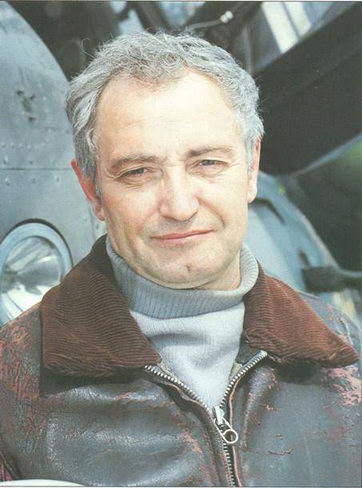 In April 1986, along with Anatoly Demyanovich Grishchenko, Gurgen Karapetyan flew a Mil Mi-26 helicopter dropping loads of sand and wet cement on the wreckage of the Chernobyl Reactor Number 4, which had been destroyed by an explosion. Carrying 15 ton loads suspended from an 800-foot (244 meters) cable, they made repeated trips while flying through the radioactive gases released from the plant. Grishchenko later died as a result of radiation exposure.
On 24 January 1993, President Mikhail Gorbachev named Karapetyan a Hero of the Soviet Union. He was twice awarded the Order of Lenin, and is an Honored Test Pilot of the Soviet Union.
Gurgen Karapetyan has set 10 world records in helicopters. He has flown more than 5,500 hours in 39 helicopter types. Now retired, he lives in Moscow.
¹ FAI Record File Number 9902
© 2018, Bryan R. Swopes
by