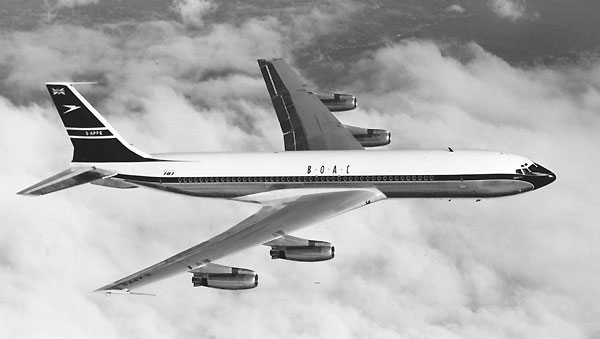 5 March 1966: British Overseas Airways Corporation Speedbird 911, an around-the-world flight, departed Tokyo-Haneda Airport (HND) at 1:58 p.m., enroute Hong Kong-Kai Tak (HKG), with 113 passengers and 11 crew members. The airliner was a Boeing 707-436 Intercontinental, serial number 17706, with British registration G-APFE. It was nearly six years old, having been delivered 29 April 1960, and had 19,523 hours on the airframe.
Shortly before takeoff, the flight crew requested a change from an IFR flight plan to VFR, with a course that would take the airliner near Mount Fujiyama. The 707 climbed to an altitude of 16,000 feet (4,875 meters) as it approached the mountain from the southwest. The weather was very clear. A weather station on Mount Fuji recorded wind speeds of 60–70 knots (111–130 kilometers per hour).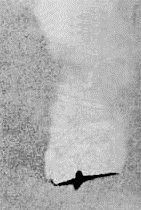 Flying upwind toward Fujiyama at 320–370 knots (592–685 kilometers per hour), Speedbird 911 encountered severe Clear Air Turbulence that resulted in a catastrophic structural failure of the airframe. The vertical fin attachment failed and as it fell away, struck the left horizontal stabilizer, breaking it off. Next, the ventral fin and all four engine pylons failed due to extreme side loads. The 707 went in to a flat spin, trailing fuel vapor from ruptured tanks. The entire tail section broke away, the right wing failed, and the nose section came off.
The 707 left a debris field  that was 10 miles (16 kilometers) long. Speedbird 911 crashed in a forest on the lower flanks of Mount Fujiyama at about the 3,500 foot (1,066 meter) level. The forward section crashed about 1,000 feet (300 meters) away from the main wreckage. All 124 persons aboard were killed.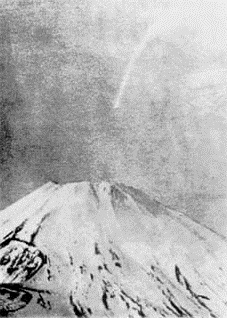 PROBABLE CAUSE: "The aircraft suddenly encountered abnormally severe turbulence over Gotemba City which imposed a gust load considerably in excess of the design limit."
The accident was photographed by the Japanese Self Defense Forces from the East Fuji Maneuver Area, located in the foothills of the volcano. A passenger aboard Speedbird 911 had been filming with an 8 mm movie camera. The camera and film were recovered from the wreckage and the film was developed as part of the investigation. The film showed that the aircraft had experienced severe turbulence immediately before the accident.
A U.S. Navy Douglas A-4 Skyhawk was sent to look for the accident site. When the fighter approached Mount Fujiyama, it also encountered severe turbulence, to the point that the pilot feared the small fighter would break up in flight. After returning to base, the A-4 was grounded for inspection. Its accelerometer indicated that it had experienced acceleration forces ranging from +9 Gs to -4 Gs.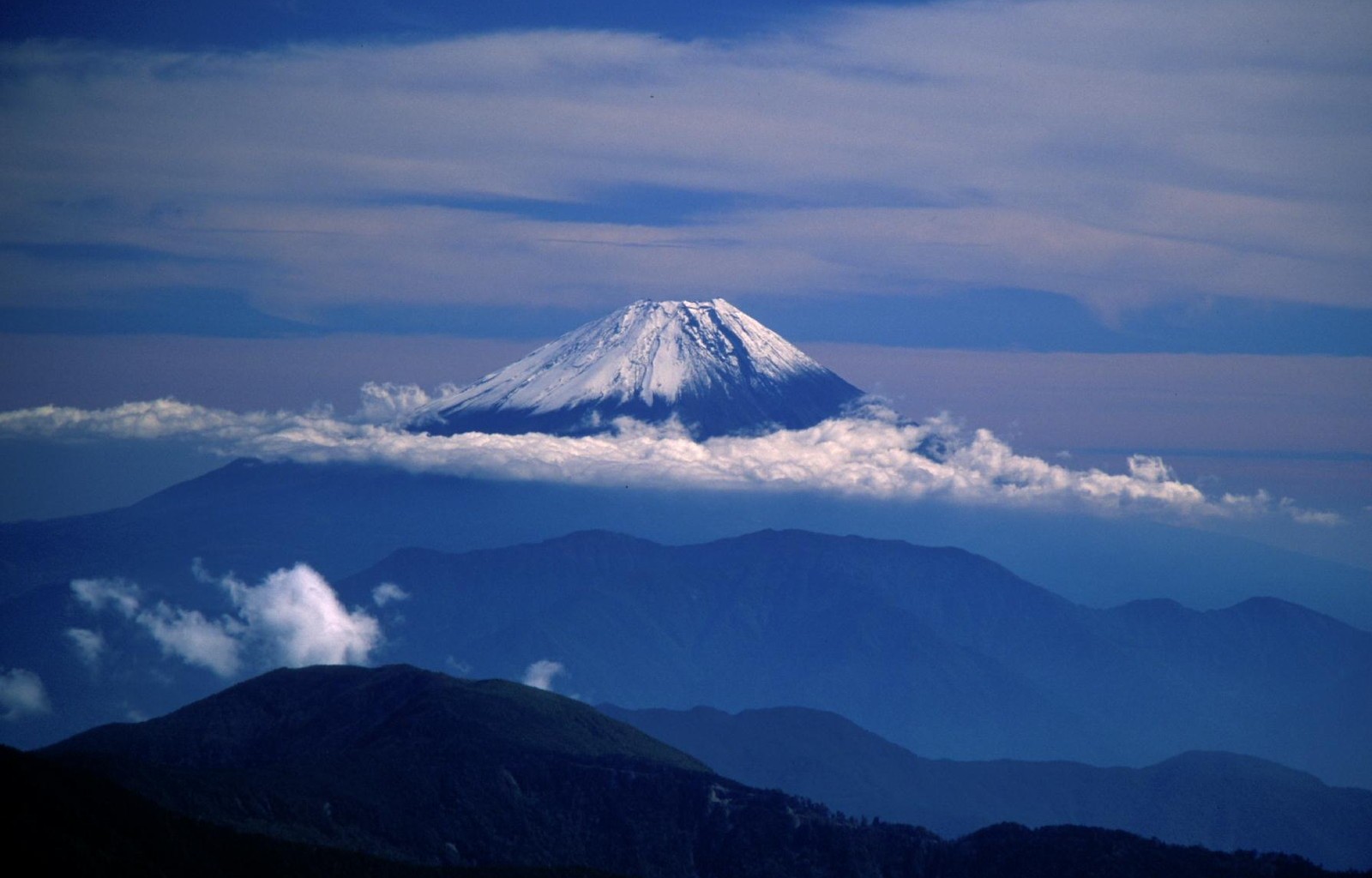 © 2017, Bryan R. Swopes
by