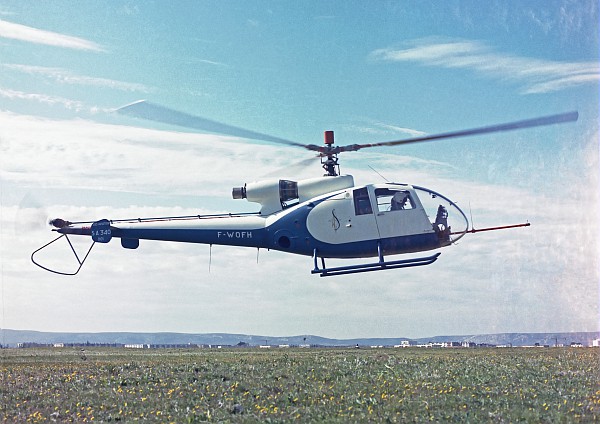 7 April 1967: The prototype Sud-Aviation SA 340 Gazelle, c/n 340.001, F-WOFH, made its first flight at Marseille–Marignane Airport on the south coast of France with test pilot Jean Boulet. The SA 340 was a five-place, light turboshaft-powered helicopter, flown by a single pilot. It was intended as a replacement for the SA 313B/318C Alouette II and SA 316/319 Alouette III.
The prototype used the engine, drive train, tail rotor and landing skids of an Alouette II, and a new three-bladed, composite, semi-rigid main rotor, based on the four-bladed rigid rotor of the Messerschmitt-Bölkow-Blohm (MBB) Bo-105.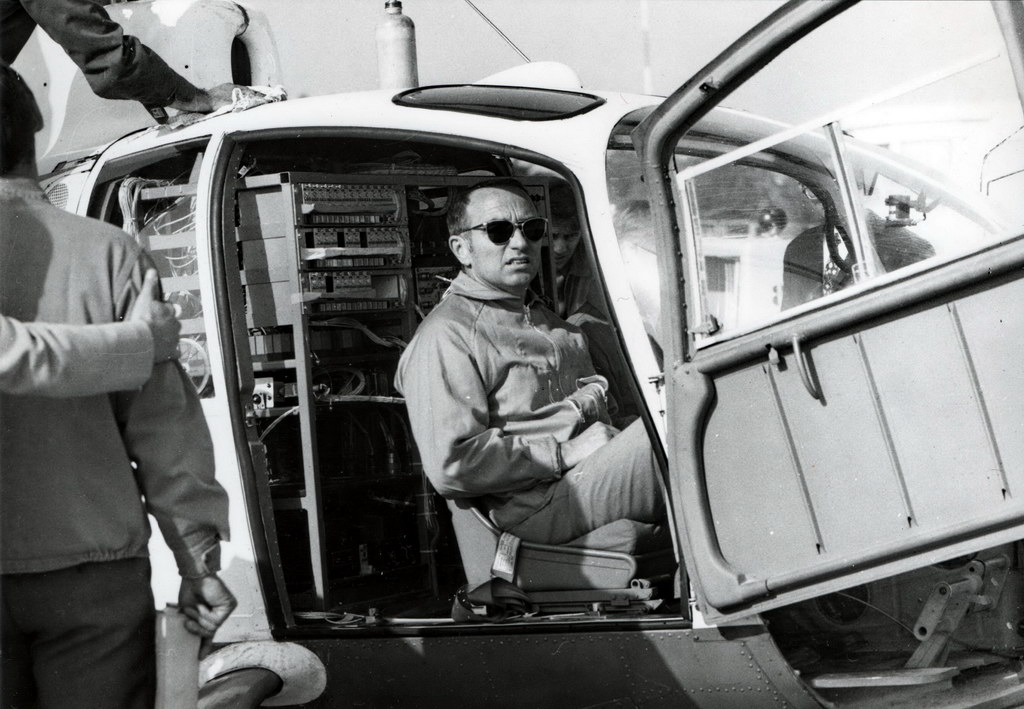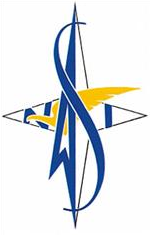 Société nationale des constructions aéronautiques du sud-ouest (Sud-Aviation) was a French government-owned aircraft manufacturer, resulting from the merger of Société nationale des constructions aéronautiques du sud-est (SNCASE) and Société nationale des constructions aéronautiques du sud-ouest (SNCASO) in 1957. In 1970, following another merger, the company would become Société nationale industrielle aérospatiale, or SNIAS, better known as Aérospatiale. This company combined several other manufacturers such as Matra and Messerschmitt-Bölkow-Blohm to become Eurocopter, then EADS. It is now Airbus Helicopters.
The SA 340 was powered by a Turboméca Astazou IIN turboshaft which turns 42,500 r.p.m. (± 200 r.p.m.). The output shaft speed is reduced through a 7.34728:1 gear reduction.  The engine rated at 353 kW (473 shaft horsepower) continuous, or 390 kW (523 shaft horsepower) for takeoff. It is temperature-limited to 500 °C. for continuous operation, or 525 °C. for takeoff.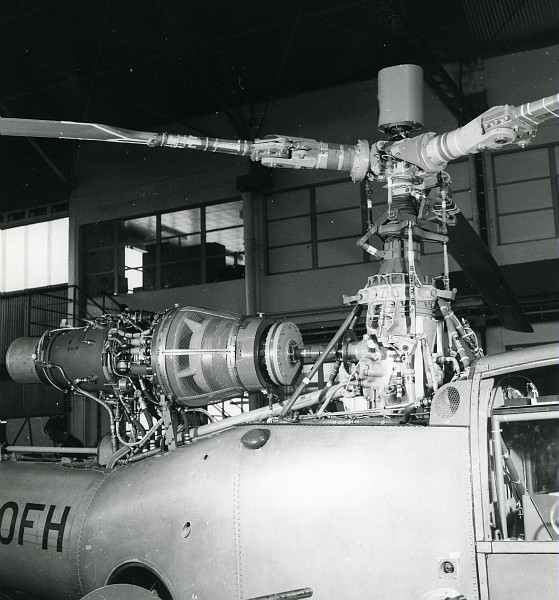 F-WOFH was used to test the new fenestron anti-torque system. The conventional tail rotor was replaced with a smaller 13-bladed ducted fan contained within a large vertical fin. The fenestron had several advantages: It was safer, as it was protected from ground strikes or from ground personnel walking into it. It was more effective in producing thrust for anti-torque, though it required more engine power at a hover. It reduced the aerodynamic drag of the helicopter in forward flight, and was not subject to large displacements resulting from dissymmetry of lift. The large fin was cambered and relieved the anti-torque system during forward flight. This meant that the  helicopter could be flown following an anti-torque failure, rather than requiring an immediate emergency autorotation.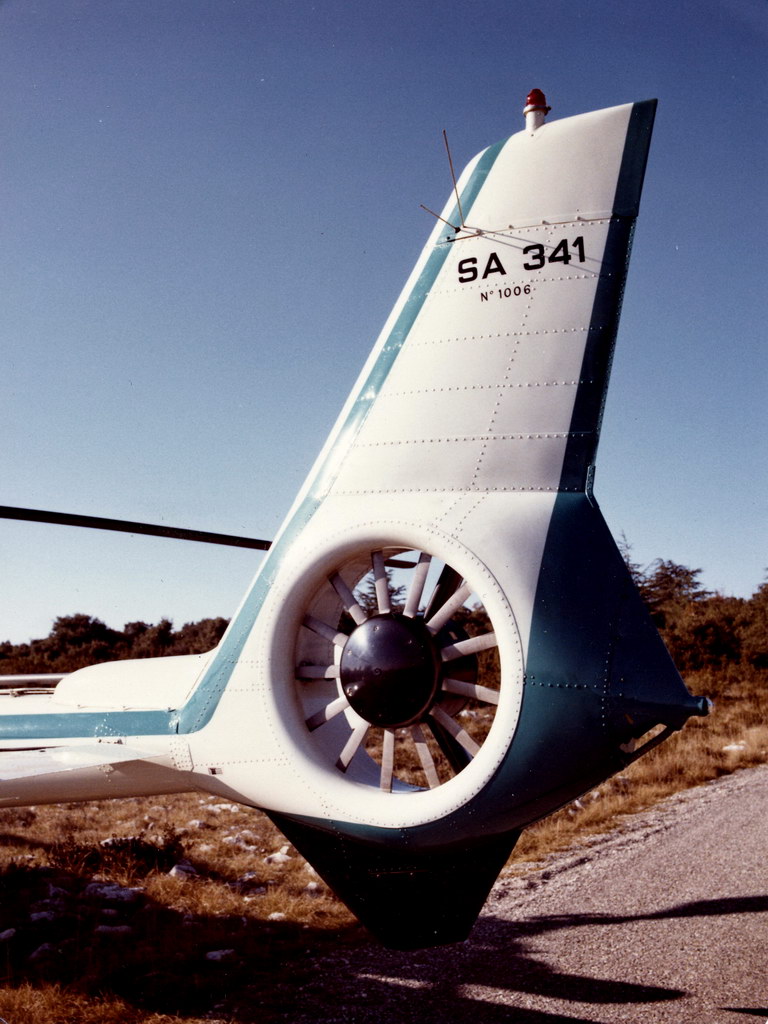 The Aérospatiale SA 341 Gazelle entered production in 1971, as both a military and civil helicopter. The aircraft was also produced by Westland. It was the fastest light helicopter, with a maximum speed of 310 kilometers per hour (193 miles per hour). It was also the first helicopter to be certified for instrument flight with a single pilot.
Approximately 1,775 Gazelles were built between 1967 and 1996, when production ended.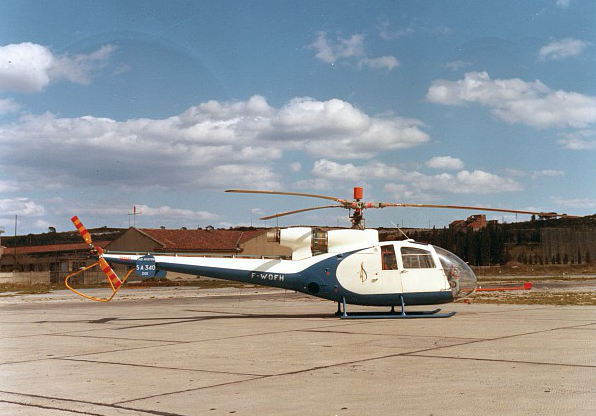 © 2016, Bryan R. Swopes
by