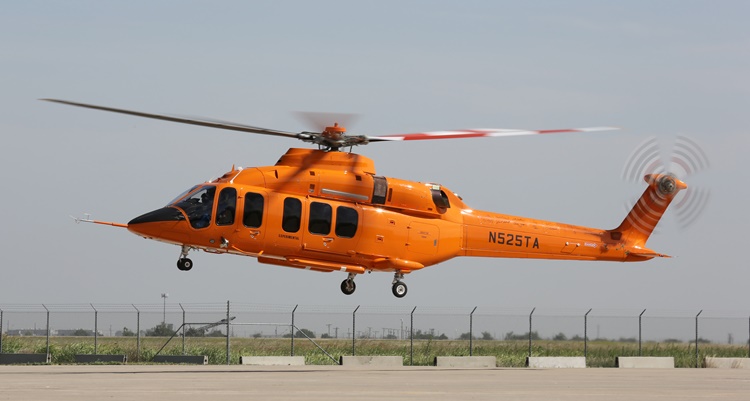 1 July 2015: Bell Helicopter's new medium transport helicopter, the Model 525 Relentless, N525TA, made its first flight at Bell's assembly plant in Amarillo, Texas. Test pilots Troy Caudill and Jeff Greenwood were in the cockpit.
The Bell 525 is the first helicopter to use fly-by-wire flight controls. Side stick controllers replace the customary cyclic and collective controllers.
The helicopter is designed to be operated by two pilots and carry 16 passengers. It is powered by two General Electric CT7-2F1 turboshaft engines rated at 1,800 shaft horsepower, each.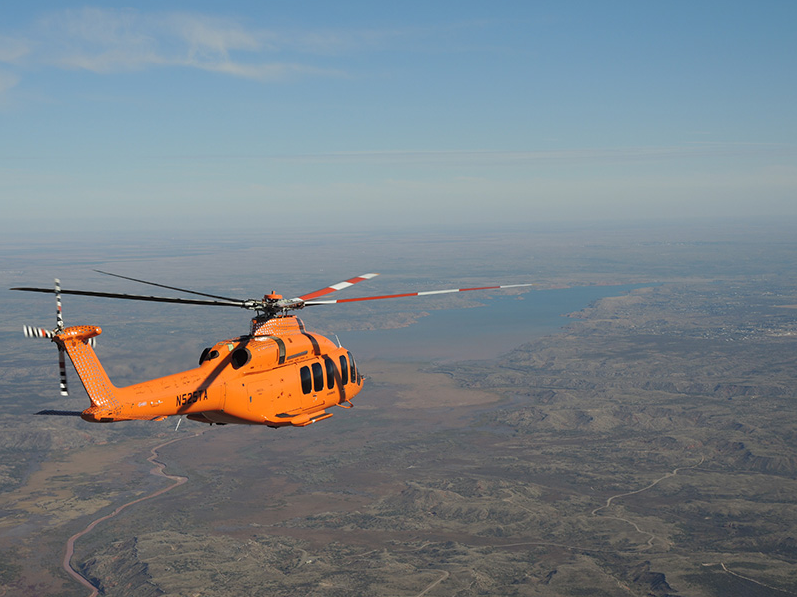 The Model 525
N525TA was destroyed during a test flight approximately 30 miles south of Arlington, Texas, 11:48 a.m., 6 July 2016. While conducting a test to determine never exceed speed (Vne) for single-engine flight, the 525 was flying 183 knots at 1,975 feet, the main rotors "departed their normal plane of rotation" and struck the nose and tail. The two test pilots on board, Jason Cori Grogan and Erik Allan Boyce, were killed. Both were majors in the United States Marine Corps Reserve, assigned to HMLA 773. The cause of the accident may have been related to a vibration that was detected just prior to the accident.
There are currently three 525s undergoing flight testing at the Bell Flight Test Center, Arlington, Texas. Certification of the 525 by the Federal Aviation Administration is not expected until some time in 2019.
© 2017, Bryan R. Swopes
by