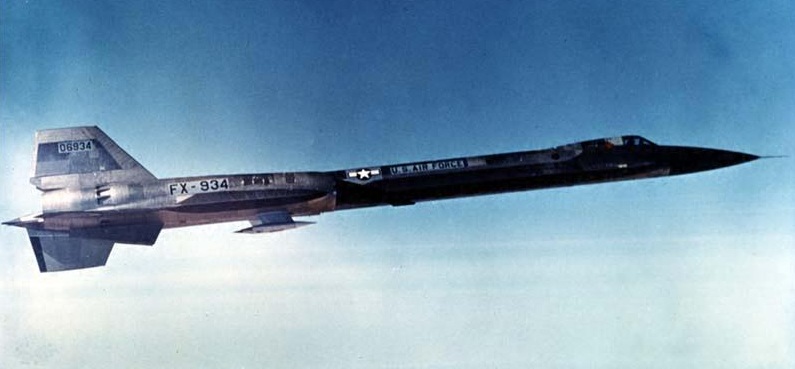 29 February 1964: President Lyndon B. Johnson publicly revealed the existence of the Top Secret Lockheed YF-12A, a Mach 3+ interceptor designed and built by Clarence L. "Kelly" Johnson's "Skunk Works." President Johnson referred to the interceptor as the "A-11."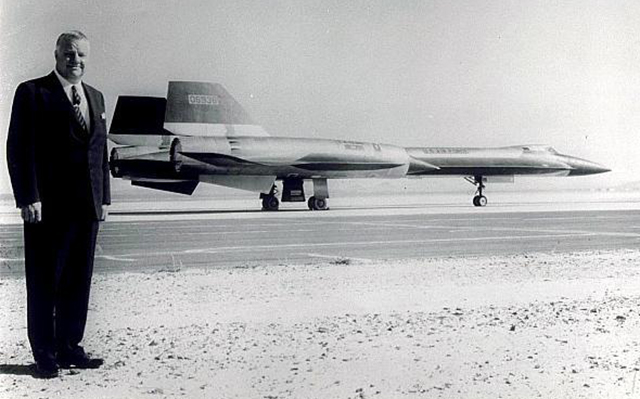 Intended as a replacement for Convair's F-106 Delta Dart, three pre-production YF-12As were built for testing. On 1 May 1965, a YF-12A set a speed record of 2,070.103 miles per hour (3,331.507 kilometers per hour) and reached an altitude of 80,259 ft (24,463 meters).
The reason for President Johnson's announcement of the existence of the YF-12A prototypes was to conceal the existence of the Central Intelligence Agency's fleet of Lockheed A-12 Oxcart reconnaissance aircraft based at Groom Lake, Nevada. Any sightings of these aircraft could be attributed to test flights of the YF-12As based at Edwards Air Force Base, 160 miles (258 kilometers) to the southwest.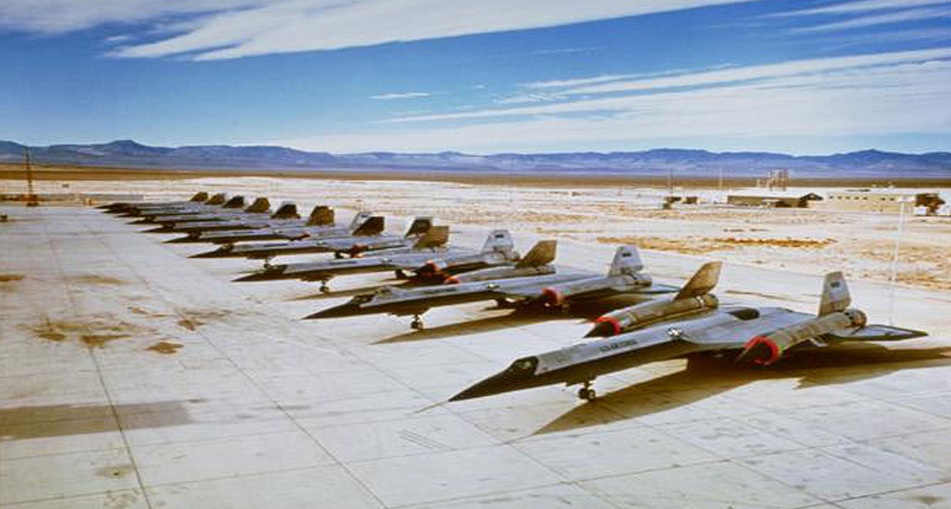 The YF-12A interceptor is very similar to its A-12 Oxcart and SR-71A Blackbird stablemates. It a large twin-engine delta wing aircraft, flown by a pilot and weapons system operator. Because of the altitudes that the F-12 operates, the crew wears S901F full-pressure suits produced by the David Clark Company. The A-12 is 101.6 feet (30.97 meters) long with a wingspan of 55.62 feet (16.953 meters) and overall height of 18.45 feet (5.624 meters). It has a zero fuel weight of 54,600 pounds (24,766 kilograms) and a maximum ramp weight of 124,600 pounds (56,518 kilograms). ¹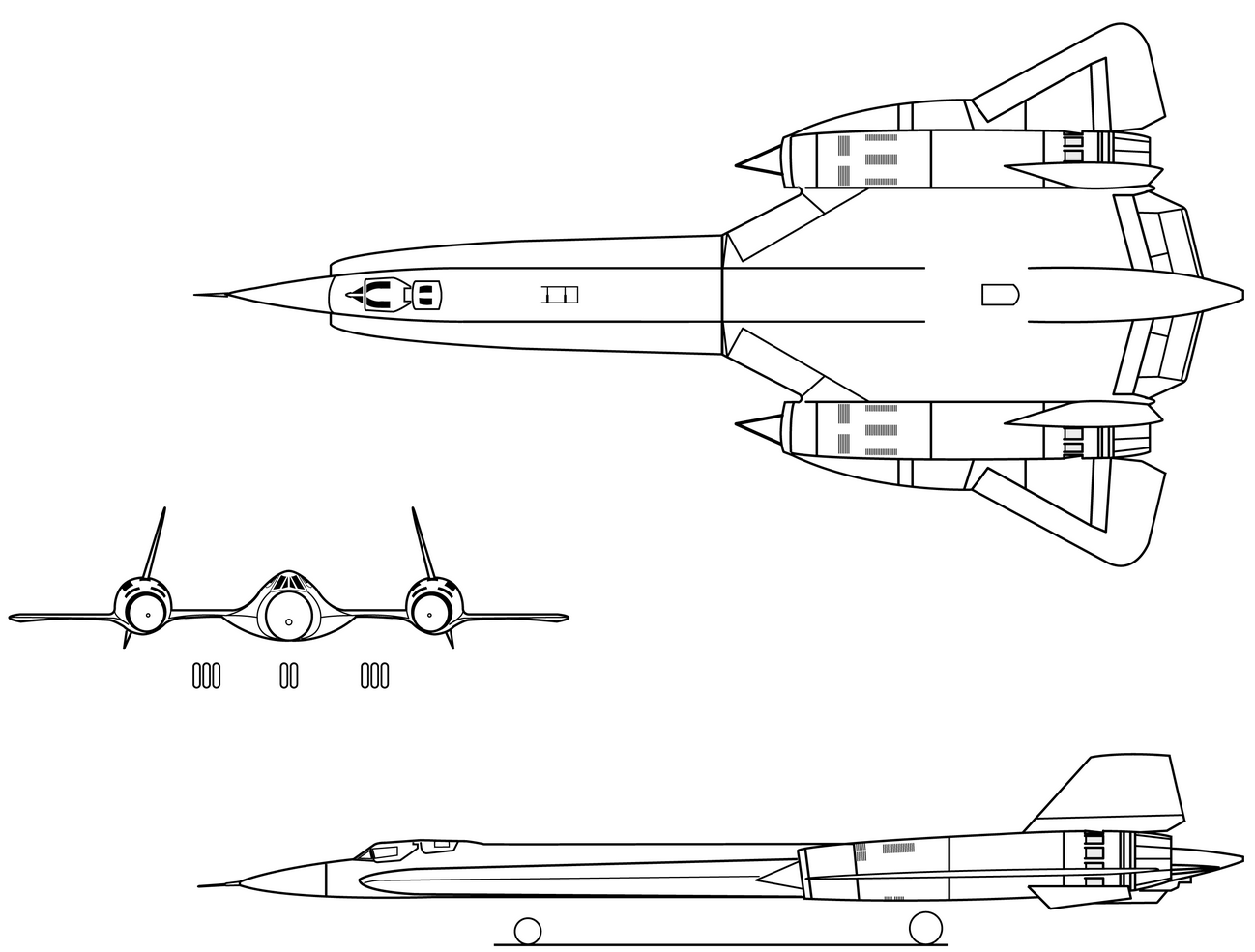 The YF-12A is powered by two Pratt & Whitney J58 (JT11D-20A) engines. These are single rotor bleed-bypass turbojets with a 9-stage compressor section and 2-stage turbine. They have a static thrust rating of 31,500 pounds (140.118 kilonewtons), each, at Sea Level with afterburning. The J58s use a unique JP-7 fuel.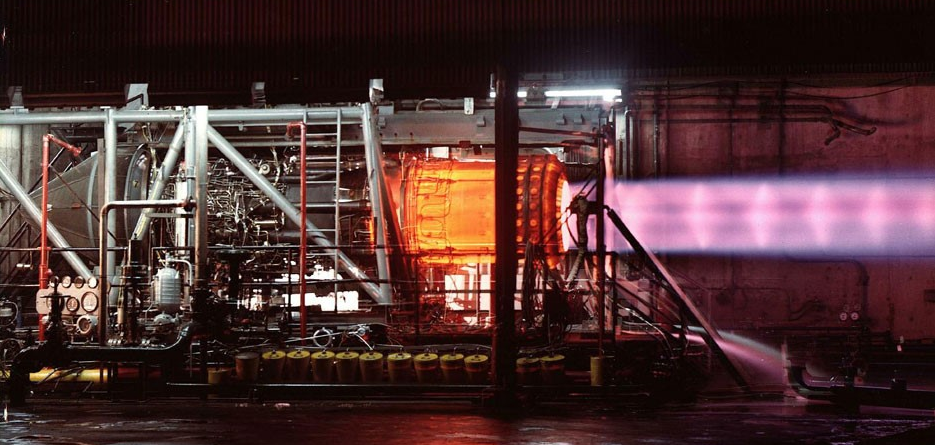 The YF-12A has a maximum speed of Mach 3.35 (2,232 miles per hour/3,342 kilometers per hour) at 80,000 feet (24,384 meters). The A-12 has a normal operating cruise speed of Mach 3.1. Its maximum operating altitude is 85,000 feet (25,908 meters) and it has a range of 3,000 miles (4,828 kilometers). Unlike most fighters, the A-12 has a maximum load factor of 2.5 gs. Its maximum bank angle when above Mach 2.5 is 30°.
The United States Air Force ordered 93 production F-12B aircraft, which would have been armed with three Hughes AIM-47A Falcon air-to-air missiles in enclosed bays in the bottom of the fuselage. However, Secretary of Defense Robert S. McNamara refused to release the funds for the purchase for three consecutive years and eventually the project was cancelled.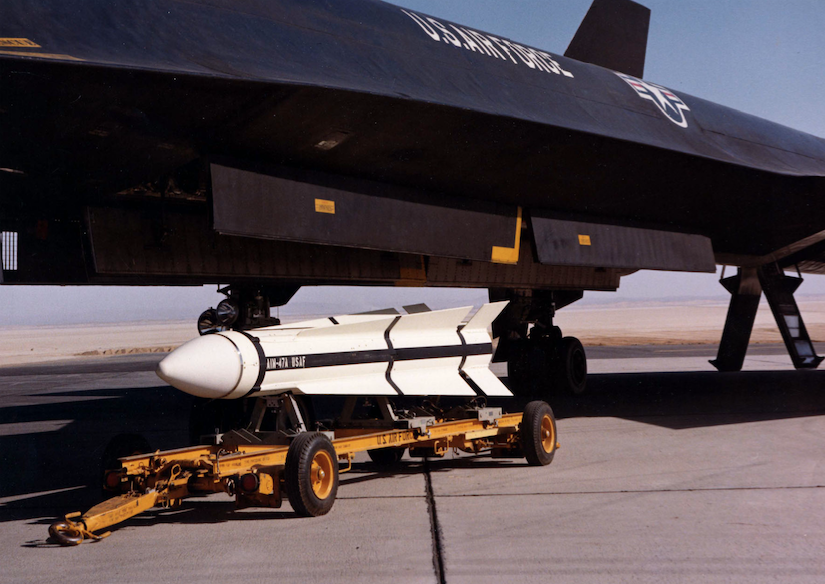 The first YF-12A, 60-6934, seen in the top photograph, was extensively damaged by a brake system fire on landing at Edwards AFB, 14 August 1966. It was salvaged and rebuilt as SR-71C 61-7981. The third YF-12A, shown in the photograph below, was lost due to an inflight fire 24 June 1971. The crew safely ejected.
The only existing YF-12A, 60-6935, is in the collection of the National Museum of the United States Air Force at Wright-Patterson Air Force Base, Ohio.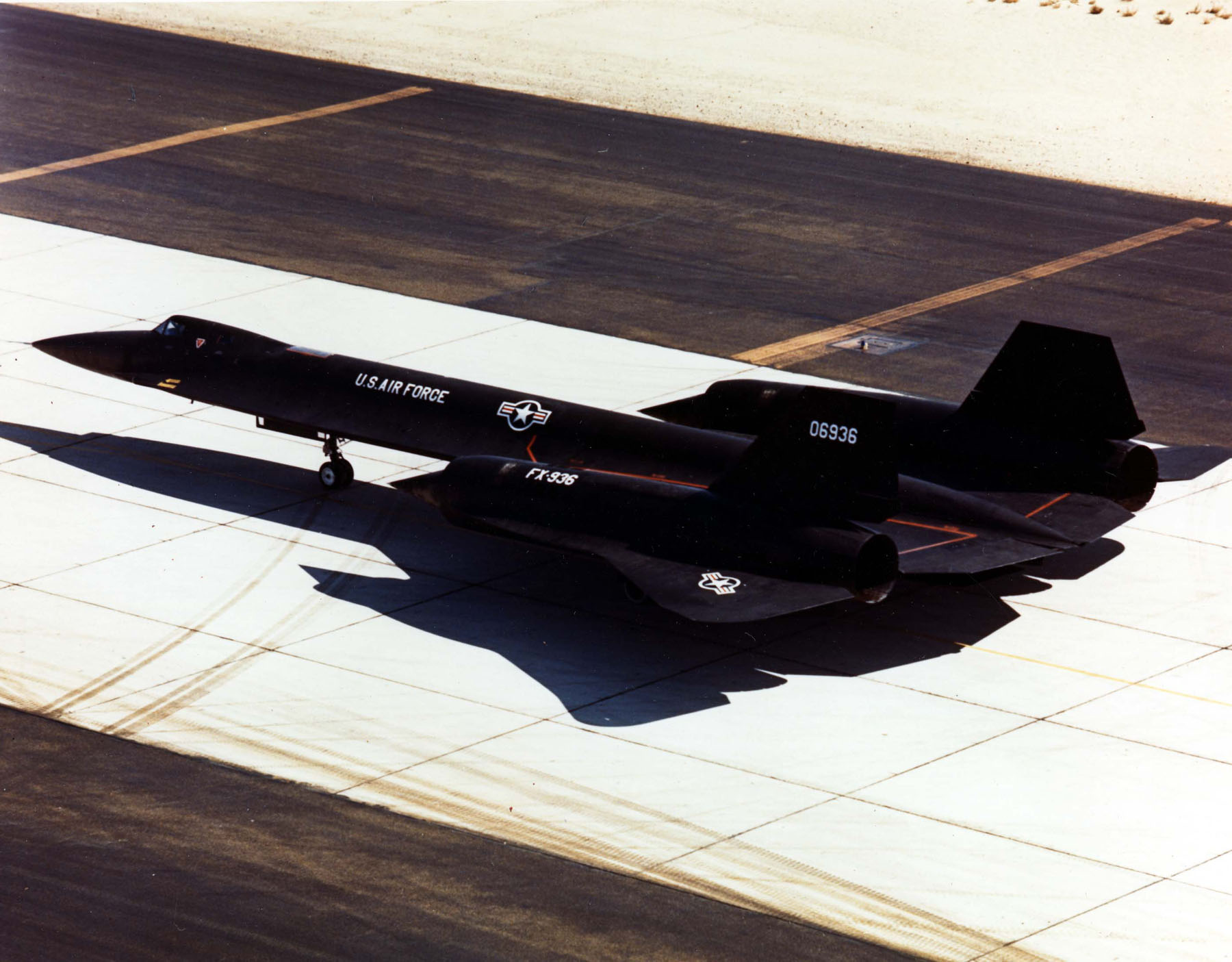 ¹ The Lockheed SR-71A has a length of 107.4 feet (32.74 meters). Wingspan and height are the same. Its zero fuel weight varied from 56,500–60,000+ pounds (25,628–27,216+ kilograms) and the gross weight had a range of approximately 135,000–140,000+ pounds (61,235–63,503+ kilograms).
© 2021, Bryan R. Swopes