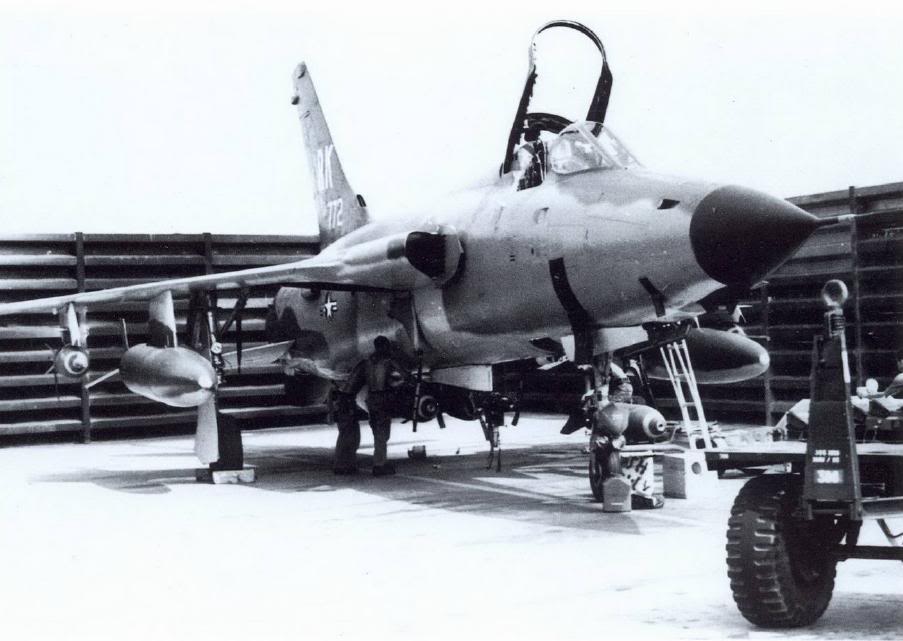 26 March 1967: Colonel Robert Ray Scott, United States Air Force, commanding the 355th Tactical Fighter Wing, was leading 20 Republic F-105 Thunderchief fighter bombers from Takhli Royal Thai Air Force Base, Thailand, on an attack against an enemy military barracks near Hanoi, North Vietnam. Colonel Scott's airplane was Republic F-105D-6-RE, serial number 59-1772, and his call sign was "Leech 01." As he came off the target, he shot down an enemy Mikoyan-Gurevich MiG 17 fighter with the 20 mm M61A1 Vulcan cannon of his fighter bomber.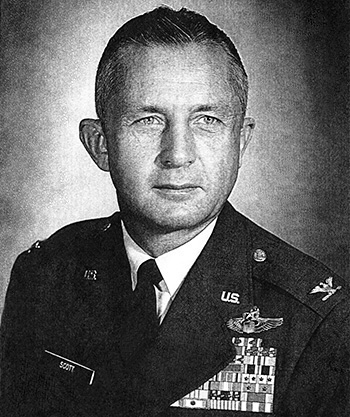 The third MiG-17 destroyed during the month was credited to the 355th TFW, Colonel Scott, who was leading an F-105 flight on a strike mission not far from Hoa Lac airfield on 26 March. His account follows:
"I had acquired the target and executed a dive-bomb run, while heading approximately 250°, altitude approximately 4,000 feet, I observed a MiG taking off from Hoa Loc airfield. I began a left turn to approximately 150° to follow the MiG for possible engagement. At this time I observed three more MiG-17s orbiting the airfield at approximately 3,000 feet, in single ship trail with 3,000 to 5,000 feet spacing. MiGs were silver with red star. I then concentrated my attention on the nearest MiG-17 and pressed the attack. As I closed in on the MiG it began turning to the right. I followed the MiG, turning inside, and began firing. I observed ordnance impacting on the left wing and pieces of material tearing off. At this time the MiG began a hard left-descending turn. I began to overshoot and pulled off high and to the right. The last time I saw the MiG it was extremely low, approximately 500 feet, and rolling nose down."
— Aces and Aerial Victories: The United States Air Force in Southeast Asia 1965–1973, by R. Frank Futrell, William H. Greenhalgh, Carl Grubb, Gerard E. Hasselwander, Robert F. Jakob and Charles A. Ravenstein, Office of Air Force History, Headquarters USAF, 1976, Chapter II at Page 45.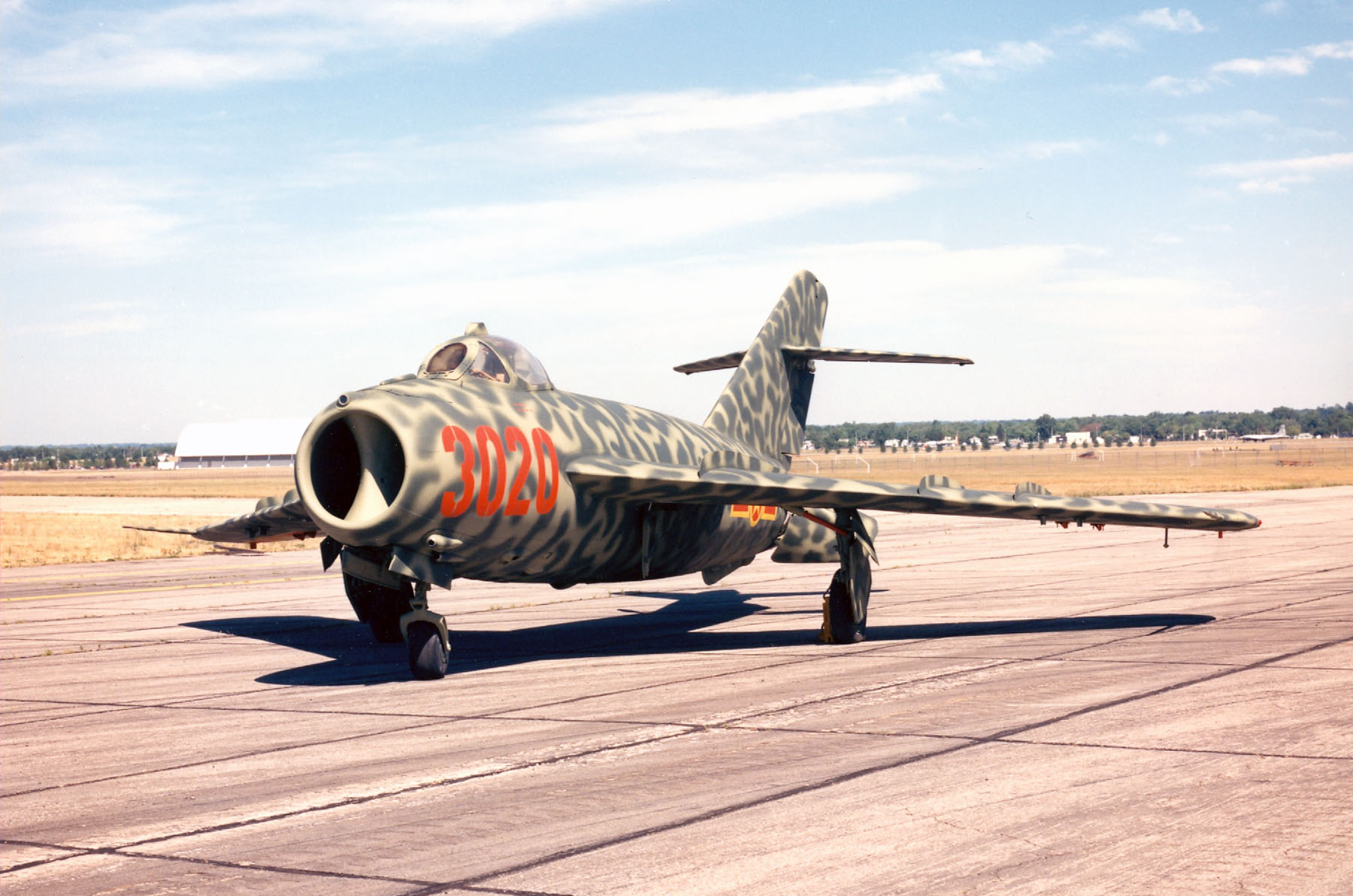 The pilot of the MiG 17, Second Lieutenant Vũ Huy Lượng, 923rd Fighter Regiment, Vietnam Peoples' Air Force, was killed.
As a Northrop P-61 Black Widow pilot with the 426th Night Fighter Squadron during World War II, Colonel Scott had shot down two enemy airplanes. By destroying the MiG-17, he became only the second U.S. Air Force pilot, after Colonel Robin Olds, to achieve aerial victories during World War II and the Vietnam War.
Robert Ray Scott was born at Des Moines, Iowa, 1 November 1920. He was the first of two children of Ray Scott, a railroad worker, and Elva M. Scott. He graduated from North High School in Des Moines, January 1939. He studied aeronautical engineering at the University of Iowa for two years before he enlisted as an Aviation Cadet in the U.S. Army Air Corps, 15 August 1941. Scott was 5 feet, 7 inches (1.70 meters) tall and weighed 144 pounds (65.3 kilograms). He was trained as a pilot and and was commissioned as a Second Lieutenant, 16 March 1942. He was assigned as an instructor pilot in California, and was promoted to 1st Lieutenant 15 December 1942.
Scott was transferred to the 426th Night Fighter Squadron, 14th Air Force, flying the Northrop P-61 Black Widow in India and China. He was promoted to captain, 3 May 1944, and to major, 16 August 1945. Major Scott was credited with shooting down two enemy aircraft. He was awarded the Distinguished Flying Cross and the Air Medal.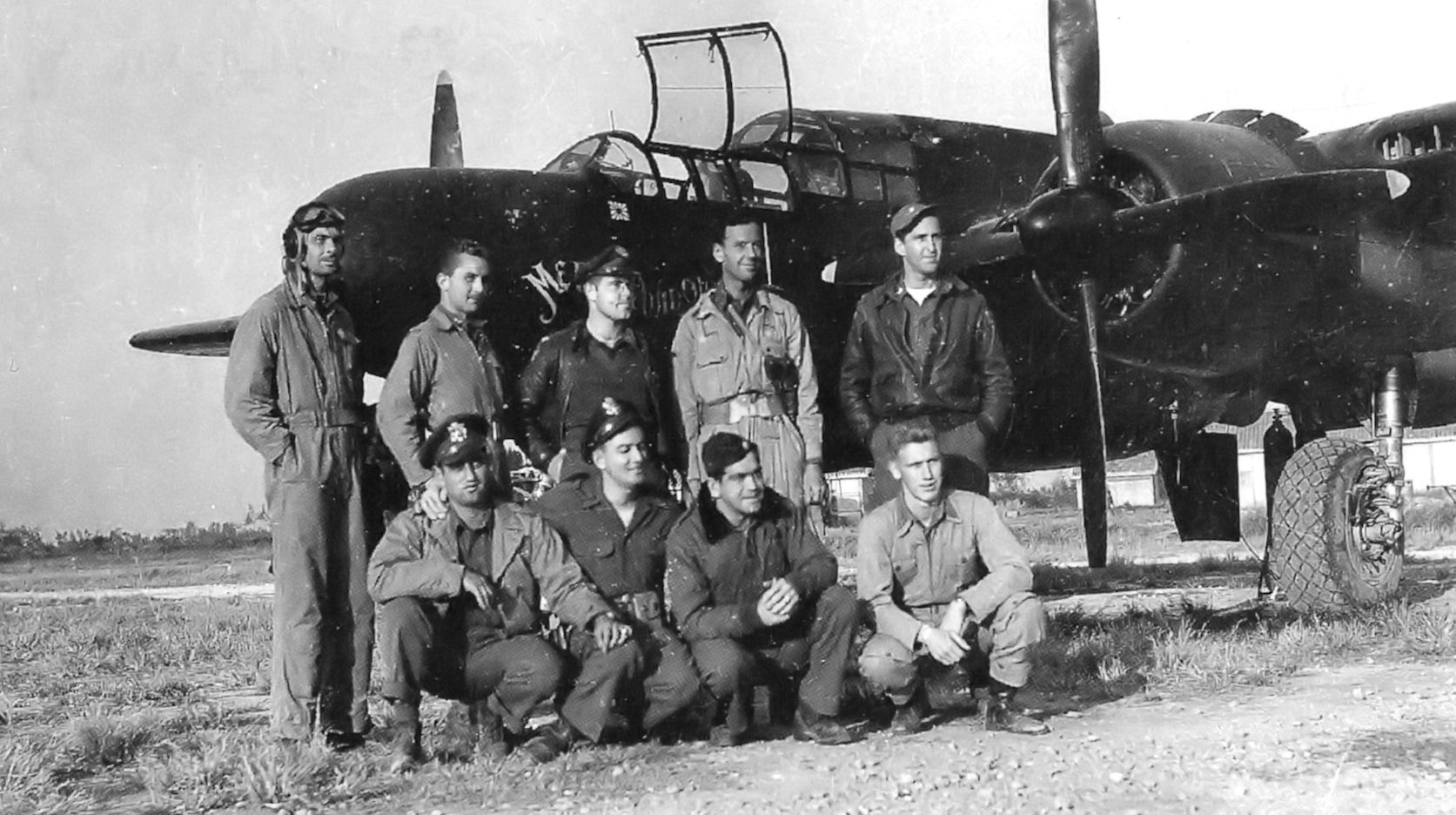 Following World War II, Major Scott returned to the University of Iowa to complete his bachelor's degree. He also earned two master's degrees.
In 1952 he graduated from the Air Force test pilot school at Edwards Air Force Base, then served as a project pilot on the North American F-86D all-weather interceptor. Later he was a project officer at Edwards AFB on the Republic F-105 Thunderchief Mach 2 fighter-bomber.
Scott flew the North American Aviation F-86F Sabre during the Korean War. From January to July 1953, he flew 117 combat missions. From 1953 to 1956, Lieutenant Colonel Scott commanded the 405th Fighter Bomber Wing, Tactical Air Command, at Langley Air Force base, Virginia.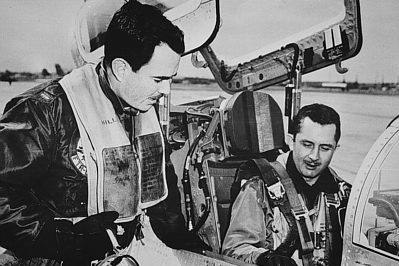 On 9 October 1955, Scott set a transcontinental speed record by flying a Republic F-84F Thunderstreak fighter bomber from Los Angeles International Airport, California, to Floyd Bennett Field, New York, in 3 hours, 46 minutes, 33.6 seconds. Later he was a project officer at Edwards AFB on the Republic F-105 Thunderchief Mach 2 fighter-bomber.
Scott was promoted the rank of Colonel in 1960.
During the Vietnam War, Colonel Scott commanded the 355th Tactical Fighter Wing, flying 134 combat missions in the Republic F-105 Thunderchief.
Colonel Scott's final commanding was the 832nd Air Division, 12th Air Force, at Cannon Air Force Base, New Mexico. He retired 1 September 1970 after 29 years of military service.
Colonel Robert Ray Scott flew 305 combat missions in three wars. During his Air Force career, Colonel Scott was awarded four Silver Star medals, three Legion of Merit medals, six Distinguished Flying Crosses and 16 Air Medals. He died at Tehachapi, California, 3 October 2006 at the age of 86 years. He is buried at the Arlington National Cemetery.
Republic F-105D 59-1772 is credited with another air-to-air victory. Just over a month after Colonel Scott's Mig-17 shoot-down, on 28 April 1967 Major Harry E. Higgins, 357th Tactical Fighter Squadron, shot down another MiG-17 with the fighter bomber's cannon, for which Major Higgins was awarded the Silver Star.
The Thunderchief, though, met its own end when it was shot down by 37 mm anti-aircraft gunfire 10 miles (16 kilometers) west of Ko Hinh, Laos, 27 January 1970. The pilot was rescued.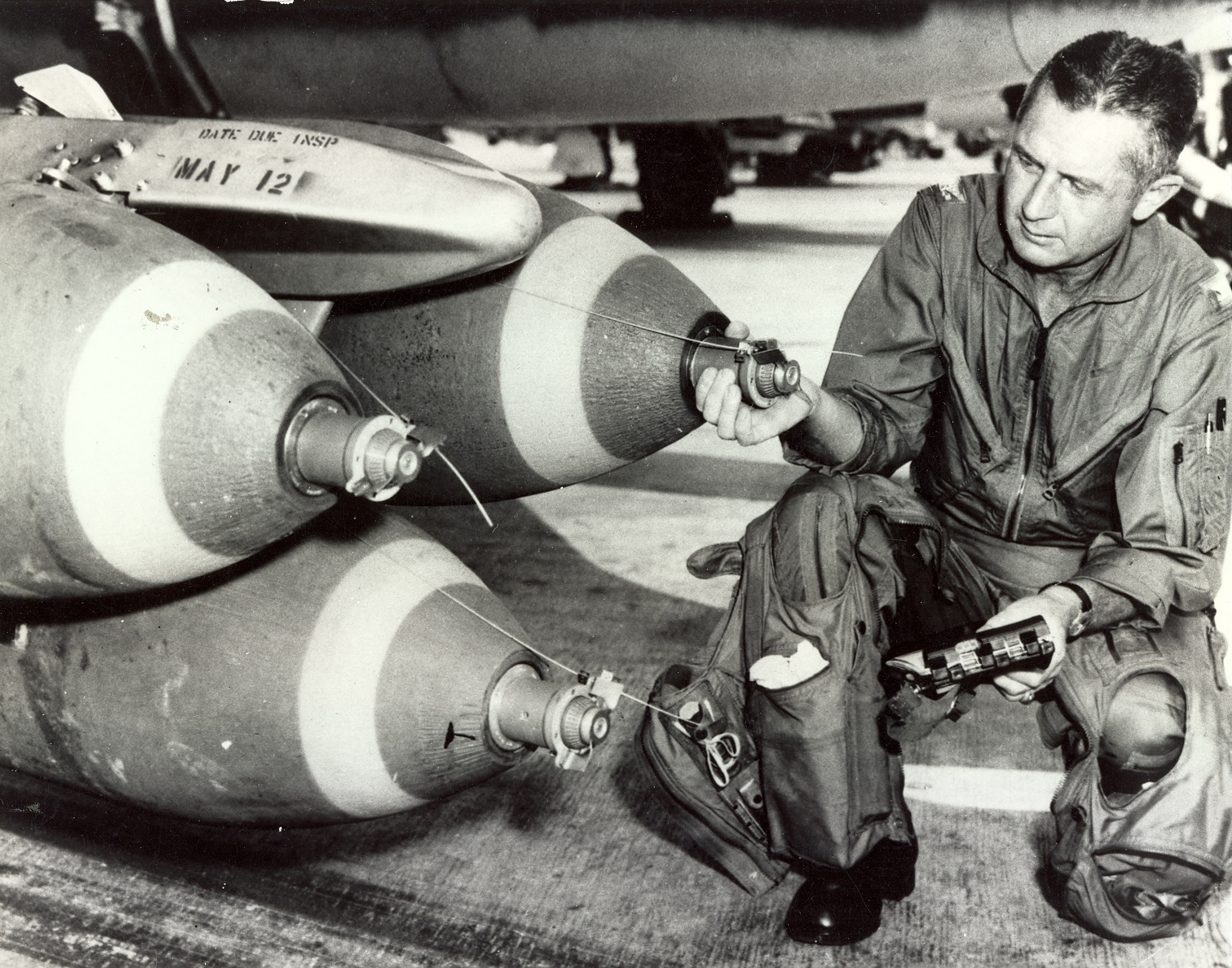 The F-105 was the largest single-seat, single-engine combat aircraft in history. It was designed as a Mach 2+ tactical nuclear strike aircraft and fighter-bomber. Republic Aviation Corporation built 833 F-105 Thunderchief fighter bombers at its Farmingdale, New York factory. 610 of those were single-seat F-105Ds.
The F-105D Thunderchief is 64 feet, 5.3 inches (19.642 meters) long with a wingspan of 34 feet, 11.2 inches (10.648 meters) and overall height of 19 feet, 8.4 inches (6.005 meters). The total wing area was 385 square feet (35.8 square meters). Its wings were swept 45° at 25% chord. The angle of incidence was 0° and there was no twist. The wings had 3° 30′ anhedral. The F-105D-31 has an empty weight of 26,855 pounds (12,181 kilograms) and a maximum takeoff weight of 52,838 pounds (23,967 kilograms).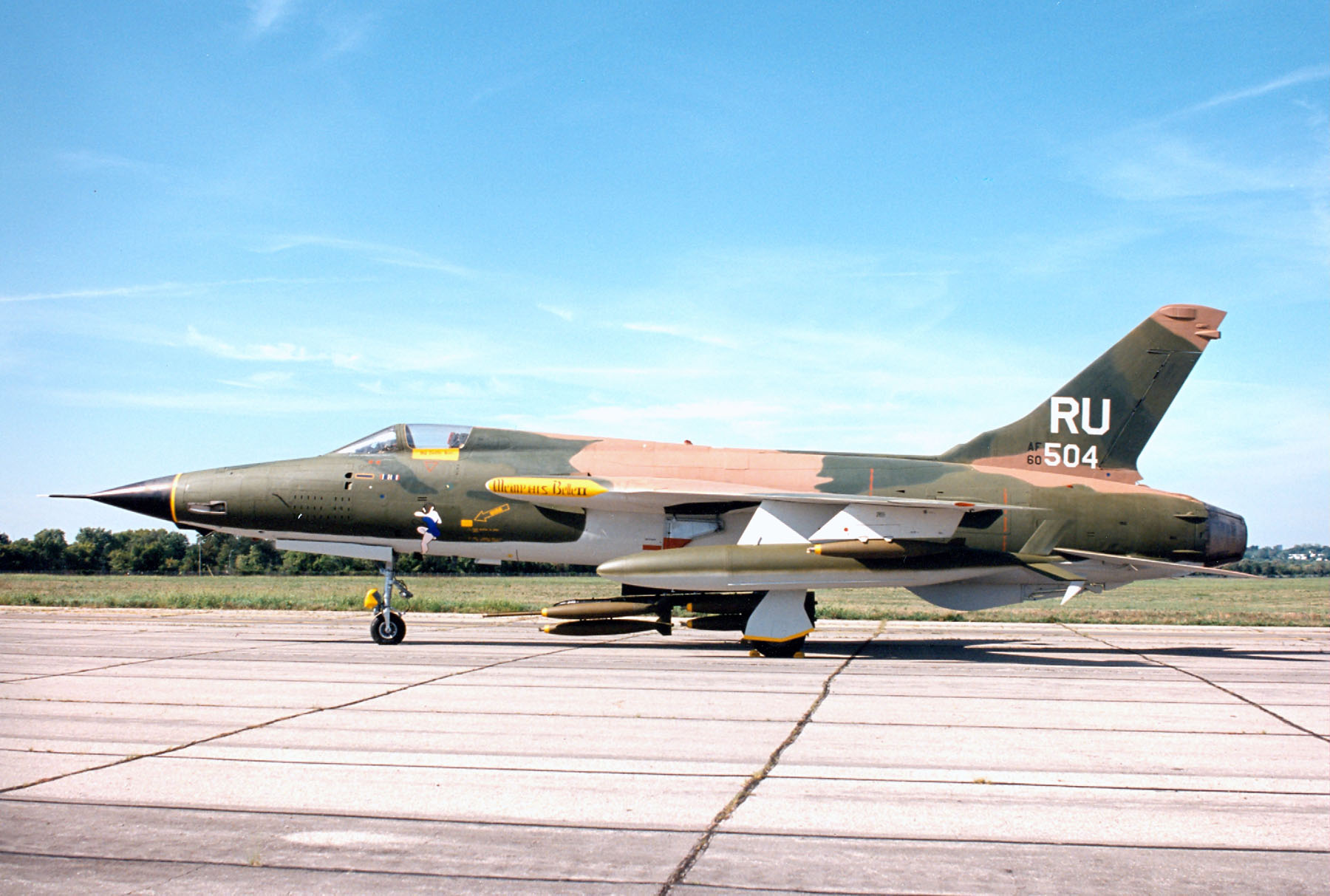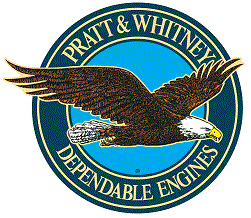 The Thunderchief was powered by one Pratt & Whitney J75-P-19W engine. The J75 is a two-spool axial-flow afterburning turbojet with water injection. It has a 15-stage compressor section (8 low- and and 7 high-pressure stages) and 3-stage turbine section (1 high- and 2 low-pressure stages.) The J75-P-19W is rated at 14,300 pounds of thrust (63.61 kilonewtons), continuous power; 16,100 pounds (71.62 kilonewtons), Military Power (30-minute limit); and Maximum Power rating of 24,500 pounds (108.98 kilonewtons) with afterburner (15-minute limit). The engine could produce 26,500 pounds of thrust (117.88 kilonewtons) with water injection, for takeoff. The J75-P-19W is 21 feet, 7.3 inches (6.586 meters) long, 3 feet, 7.0 inches (1.092 meters) in diameter, and weighs 5,960 pounds (2,703 kilograms).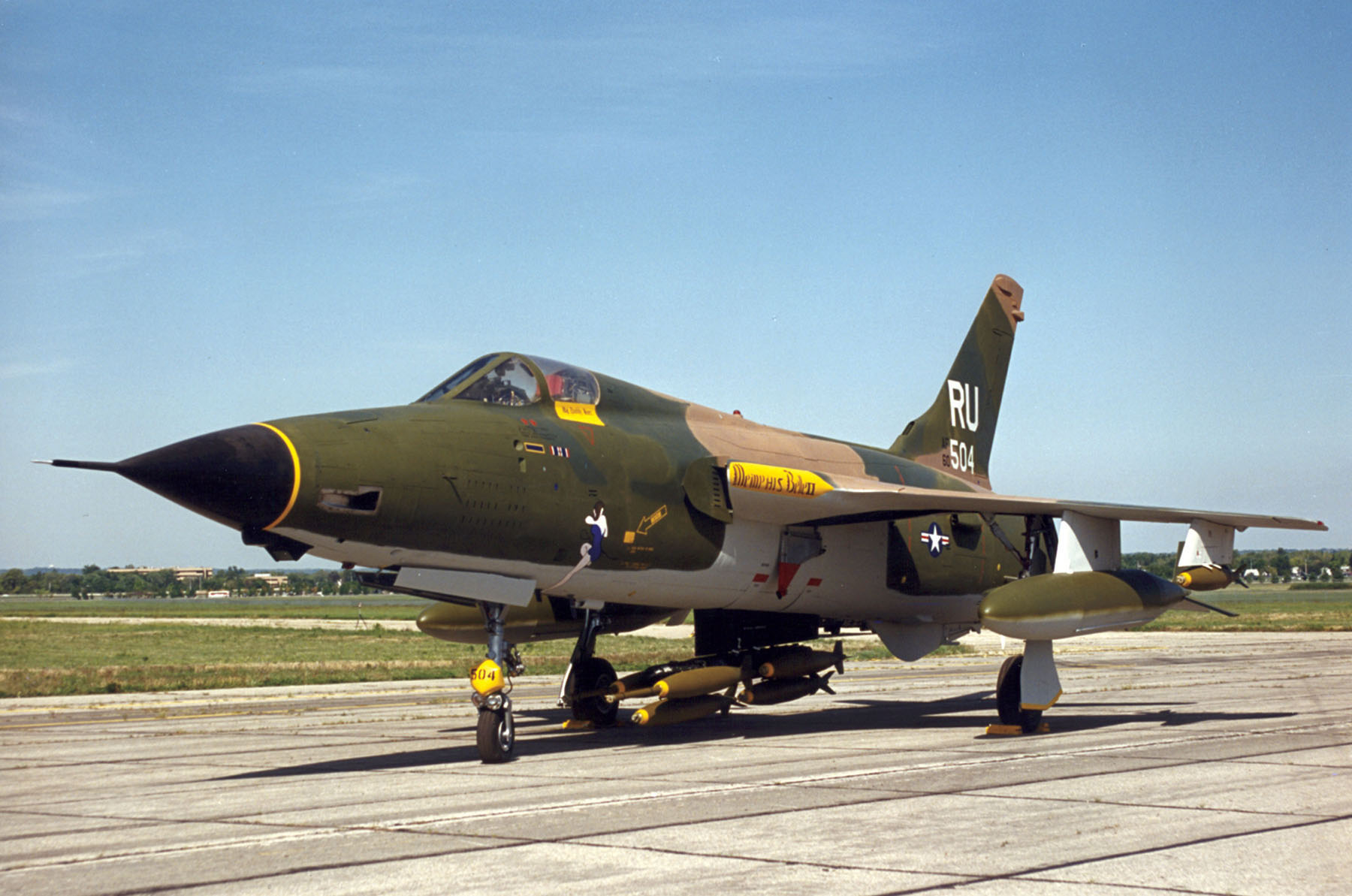 The maximum speed of the F-105D was 726 knots (835 miles per hour/1,345 kilometers per hour) at Sea Level (Mach 1.09) and 1,192 knots (1,372 miles per hour (2,208 kilometers per hour) at 36,089 feet (11,000 meters) (Mach 2.08). The combat ceiling was 51,000 feet (15,545 meters). The F-105D's combat radius varied with the type of mission from 277 to 776 nautical miles (319–893 statute miles/513–1,437 kilometers). The maximum ferry range was 1,917 nautical miles (2,206 statute miles/3,550 kilometers).
The F-105D was armed with one 20 mm M61A1 Vulcan rotary cannon and 1,028 rounds of ammunition. It has an internal bomb bay and can carry bombs, missiles or fuel tanks on under wing and centerline hardpoints. The maximum bomb load consisted of 16 750-pound (340 kilogram) bombs. For tactical nuclear strikes, the F-105D could carry one B57 or three B61 nuclear bombs.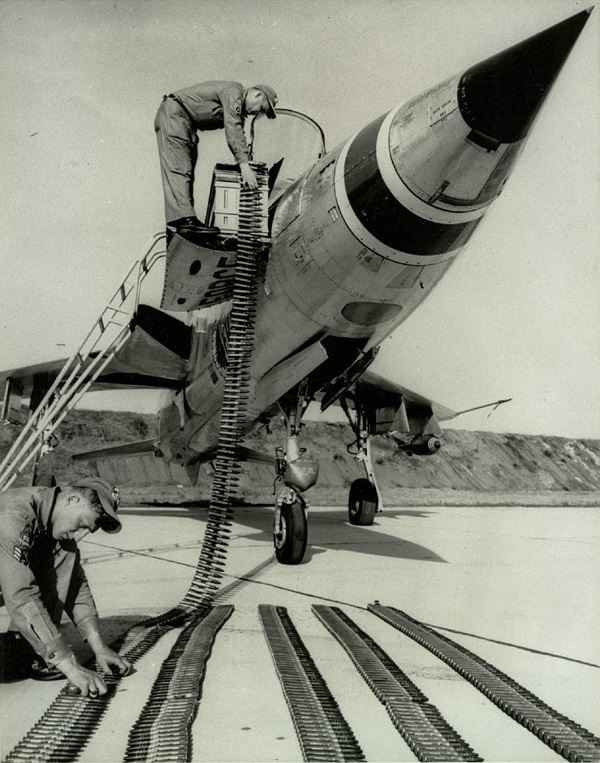 The F-105 Thunderchief was a supersonic tactical fighter bomber rather than an air superiority fighter. Still, during the Vietnam War, F-105s shot down 27 enemy MiG fighters. 24 of those were shot down with the Thunderchief's Vulcan cannon.
Of the 833 F-105s, 395 were lost during the Vietnam War. 334 were shot down, mostly by antiaircraft guns or missiles, and 17 by enemy fighters. Another 61 were lost due to accidents. The 40% combat loss is indicative of the extreme danger of the missions these airplanes were engaged in.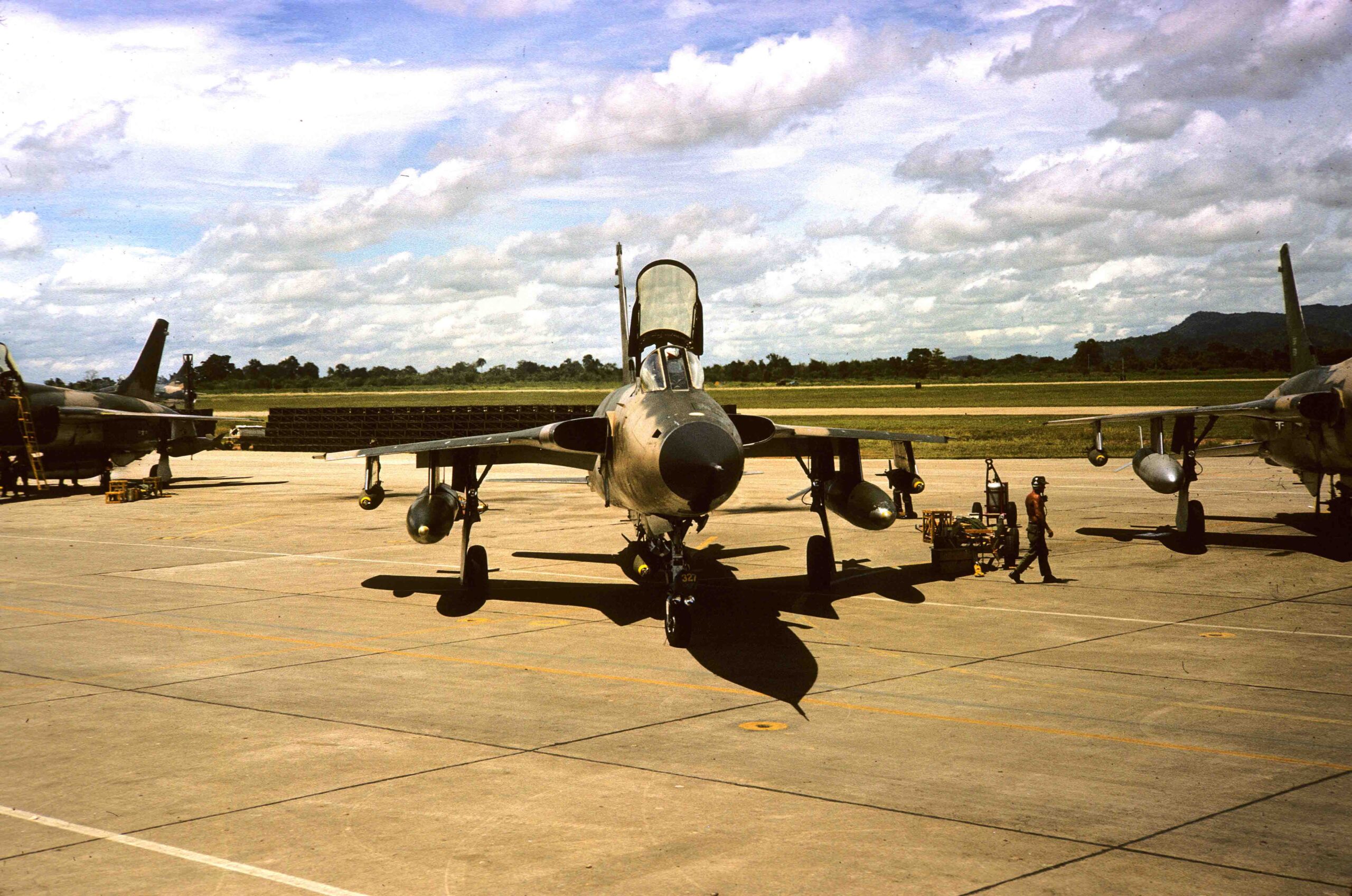 © 2021, Bryan R. Swopes