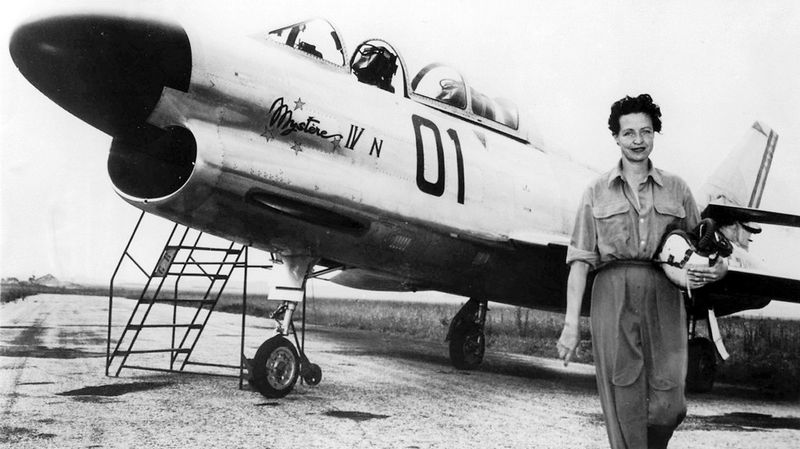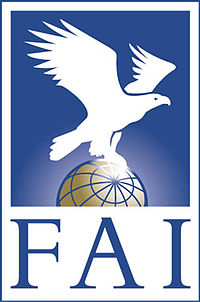 31 May 1955: Test Pilot Jacqueline Marie-Thérèse Suzanne Douet Auriol flew the Dassault MD.454 Mystère IV N to a Fédération Aéronautique Internationale (FAI) World Record for Speed Over a 15/25 Kilometer Straight Course at Brétigny-sur-Orge, France.¹ Her average speed of 1,151 kilometers per hour (715 miles per hour)—0.94 Mach—broke the previous record which had been set two years earlier by her friend, Jacqueline Cochran.
Jacqueline Auriol was awarded the Harmon International Trophy for 1955, the third of four that she would receive.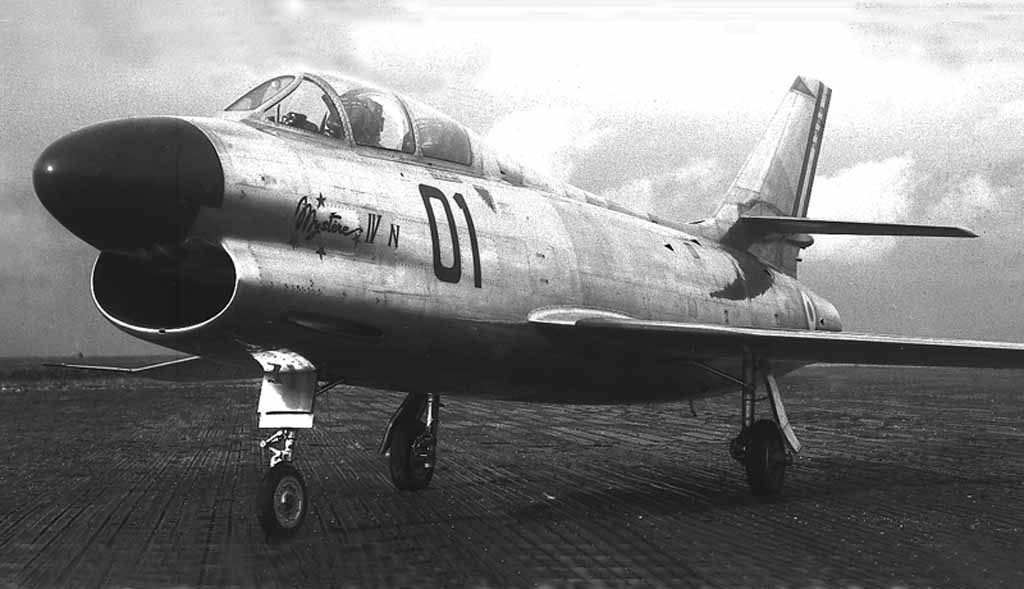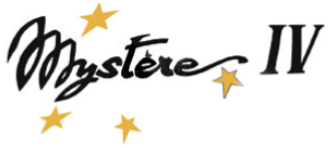 The Société des Avions Marcel Dassault MD.454 Mystère IV N 01 was the first of two prototype two-place, single-engine, swept-wing interceptors. 01 was first flown 19 July 1954 by test pilot Gérrard Muselli. It had a large air-search radar mounted over the intake and was armed with 52 rockets carried in a retractable tray in the belly, very similar to the North American Aviation F-86D Sabre. The fuselage had been lengthened over the single-seat Mystère IV to provide space for the second cockpit.
The Mystère IV N was 49 feet, 11 inches (15.215 meters) long with a wingspan of 37 feet, 6 inches (11.430 meters) and overall height of 15 feet, 1 inch (4.597 meters). Its empty weight was 15,741 pounds (7,140 kilograms) and maximum takeoff weight was 22,572 pounds (10,238 kilograms).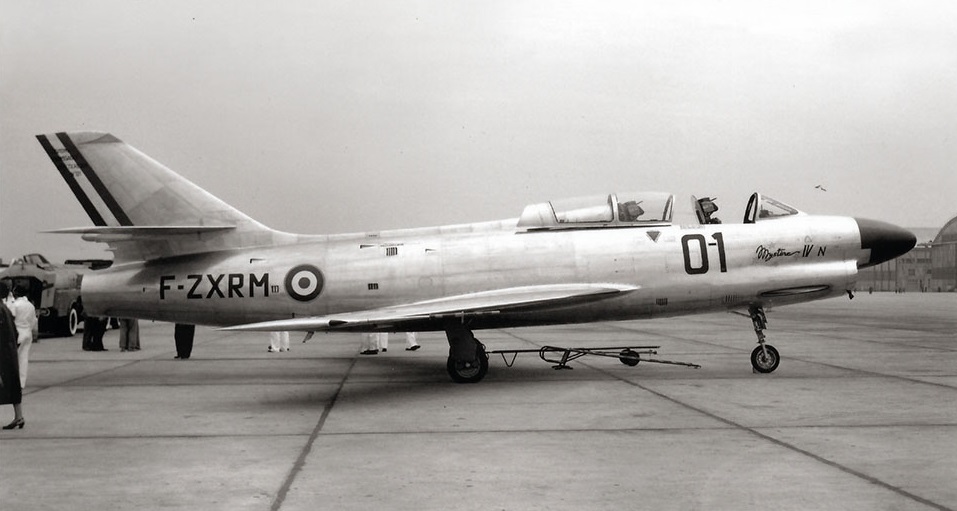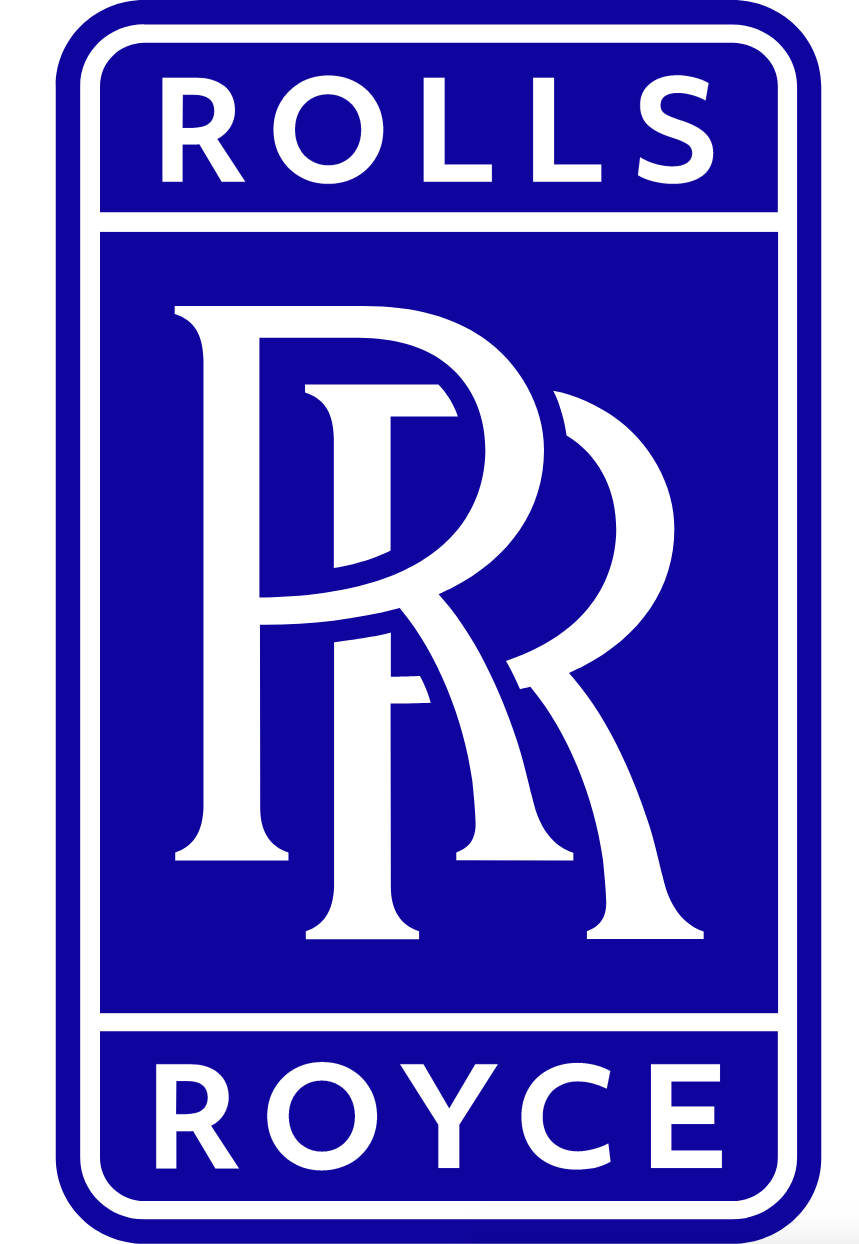 The Mystère IV N was powered by a Rolls-Royce Avon RA.7R axial flow, afterburning turbojet engine. It used a 12-stage compressor, 8 combustion chambers and 2-stage turbine. It produced 9,500 pounds of thrust (42.258 kilonewtons) at 7,800 r.p.m., with afterburner. The engine was 42.2 inches (1.072 meters) in diameter, 276 inches (7.010 meters) long and weighed 2,960 pounds (1,343 kilograms).
Jacqueline Auriol's record-setting Dassault Mystère IV N 01 F-ZXRM is on display at the Conservatoire l'Air et l'Espace d'Acquitane, Bordeaux Merignac Airport, France.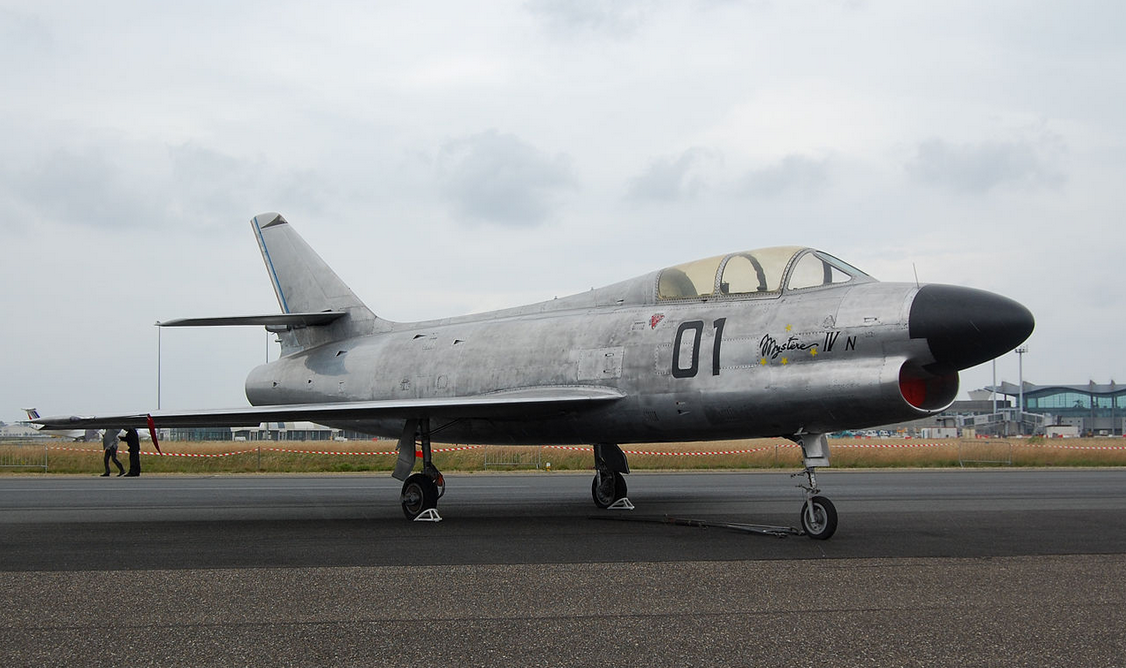 ¹ FAI Record File Number 9074
© 2019, Bryan R. Swopes