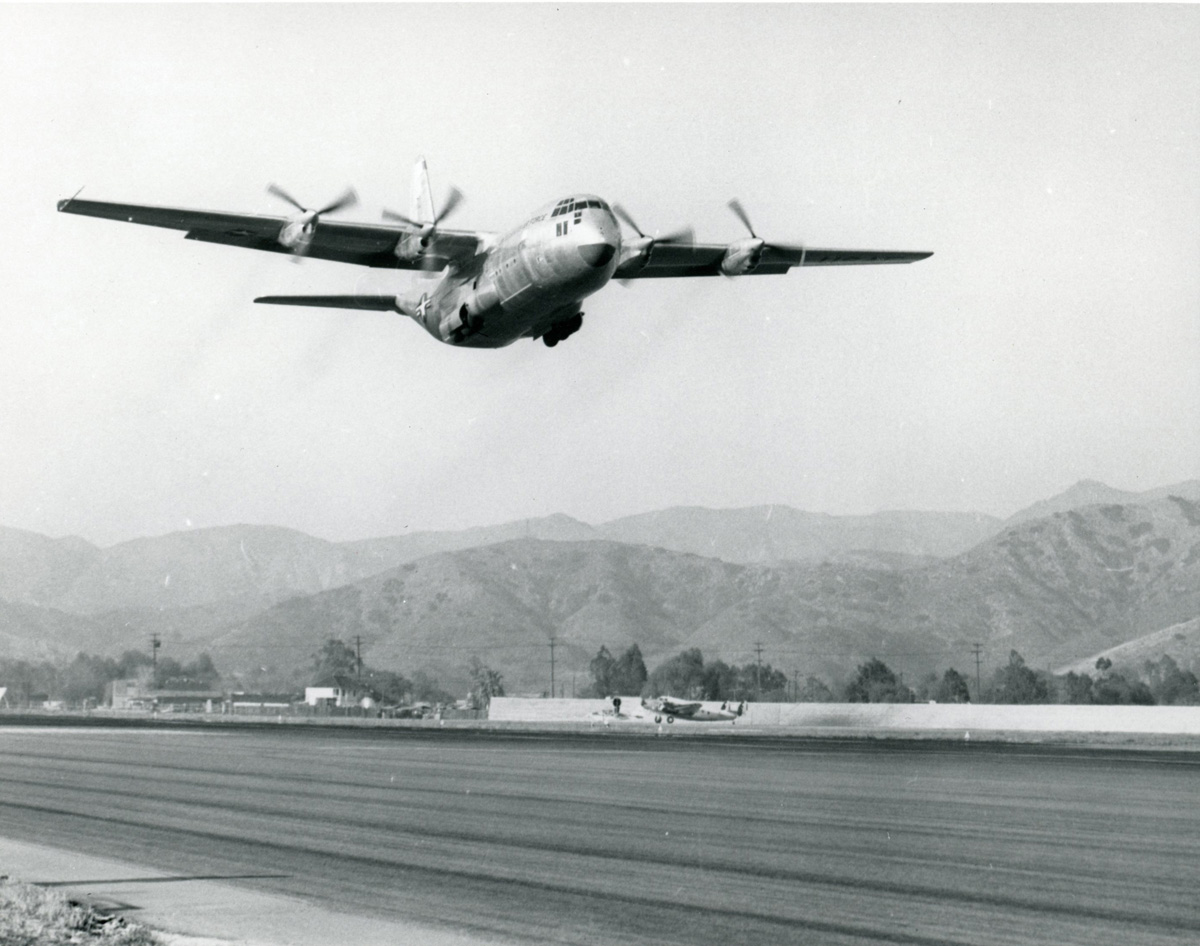 23 August 1954: The first of two Lockheed YC-130 Hercules four-engine transport prototypes, 53-3397, made its first flight from the Lockheed Air Terminal at Burbank, California, to Edwards Air Force Base. The flight crew consisted of test pilots Stanley Beltz and Roy Wimmer, with Jack G. Real (a future Lockheed vice president) and Dick Stanton as flight engineers. From a standing start, the YC-130 was airborne in 855 feet (261 meters), The flight lasted 1 hour, 1 minute.
The C-130 was designed as a basic tactical transport, capable of carrying 72 soldiers or 64 paratroopers. All production aircraft have been built at Lockheed Martin's Marietta, Georgia, plant.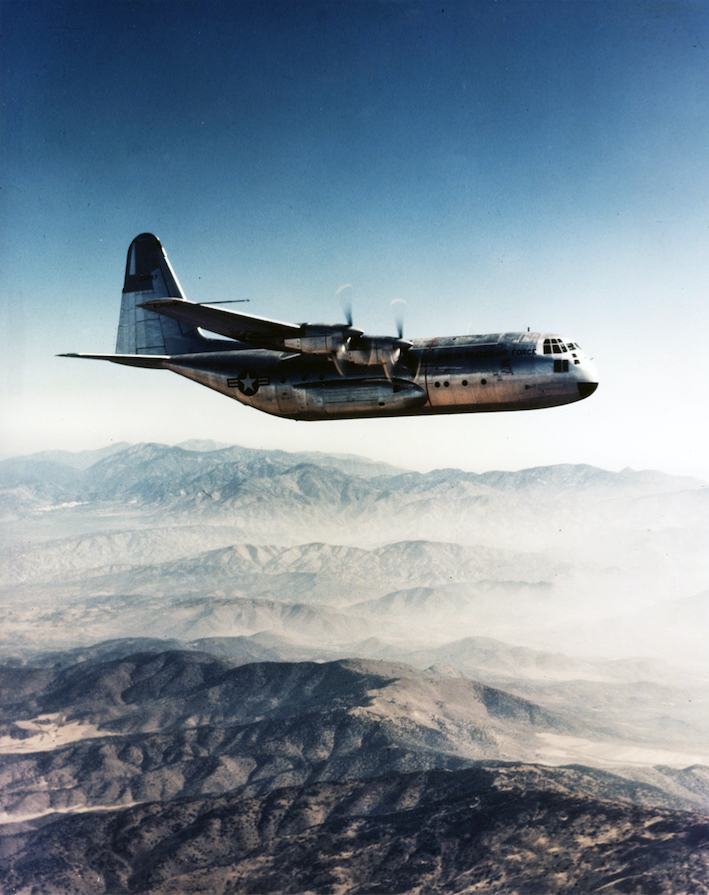 The first production model, the C-130A Hercules, was 97.8 feet (29.81 meters) long with a wingspan of 132.6 feet (40.42 meters), and height of 38.1 feet (11.61 meters). Total wing area was 1,745.5 square feet (162.16 square meters). The transport's empty weight was 59,164 pounds (26,836 kilograms) and takeoff weight, 122,245 pounds (55,449 kilograms).
The C 130 has a rear loading ramp for vehicles, and there is a large cargo door on the left side of the fuselage, forward of the wing, The transport's cargo compartment volume is 3,708 cubic feet (105.0 cubic meters). It could carry 35,000 pounds (15,876 kilograms) of cargo.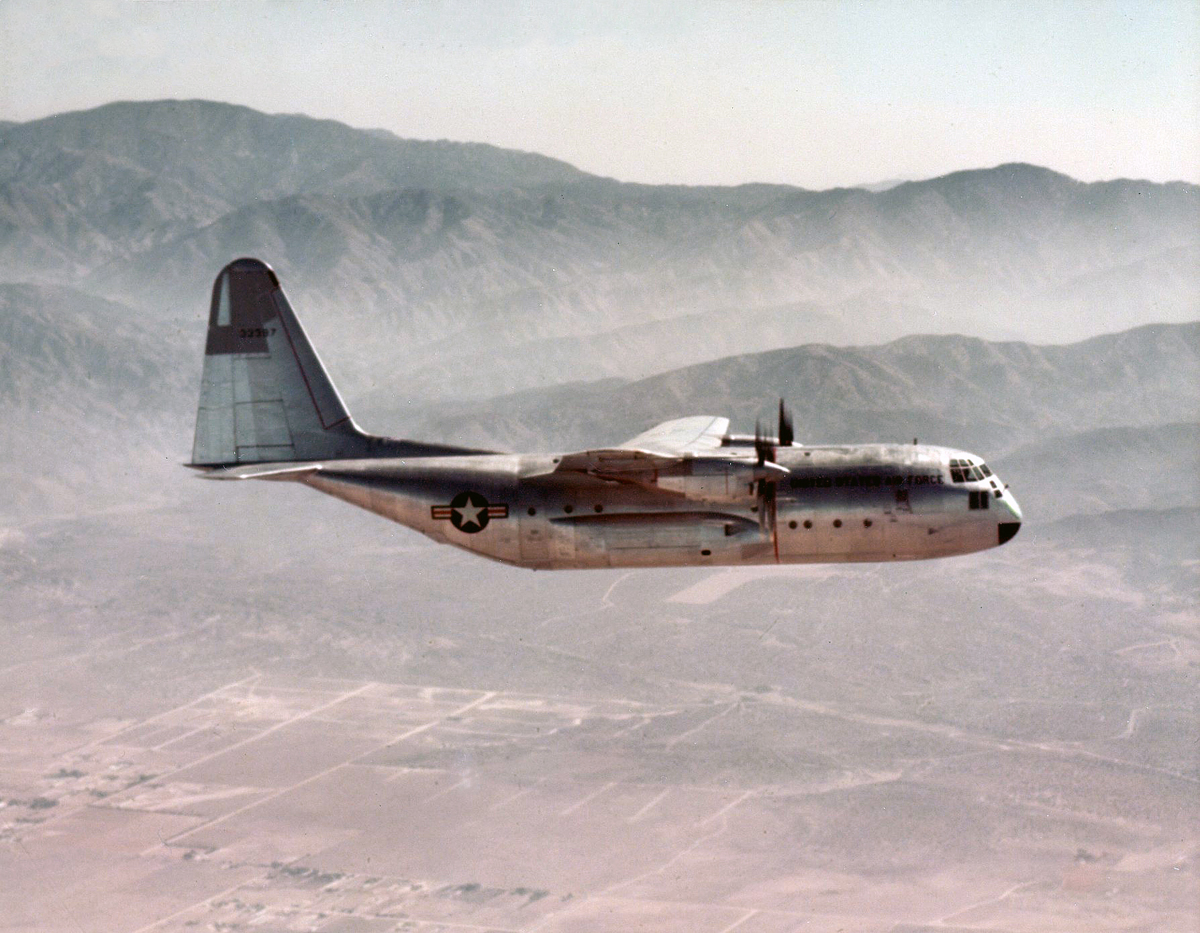 The C-130A was equipped with four Allison T56-A-1A turboshaft engines, driving three-bladed propellers. The engines produced 3,094 shaft horsepower at 13,820 r.p.m. (continuous), and 3,460 horsepower, Military Power (30-minute limit) or Takeoff ( 5-minute limit).
The C-130A had a cruise speed of 286 knots (329 miles per hour/530 kilometers per hour) and maximum speed of 326 knots (375 miles per hour/604 kilometers per hour) at 24,200 feet (7,376 meters). Its range with a 35,000 pound ( kilogram) payload was 1,835 nautical miles (2,112 statute miles/3,398 kilometers). The initial rate of climb at Sea Level was 4,320 feet per minute (21.95 meters per second). The combat ceiling was 38,700 feet (11,796 meters).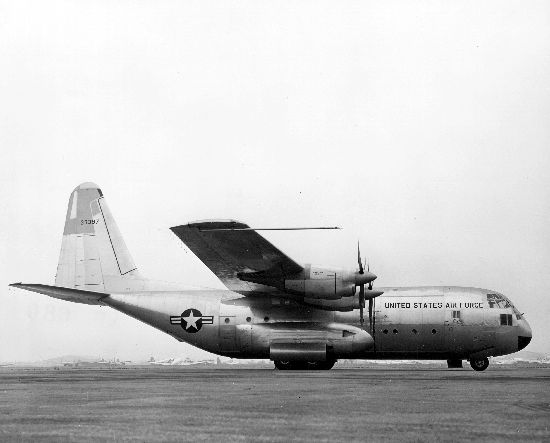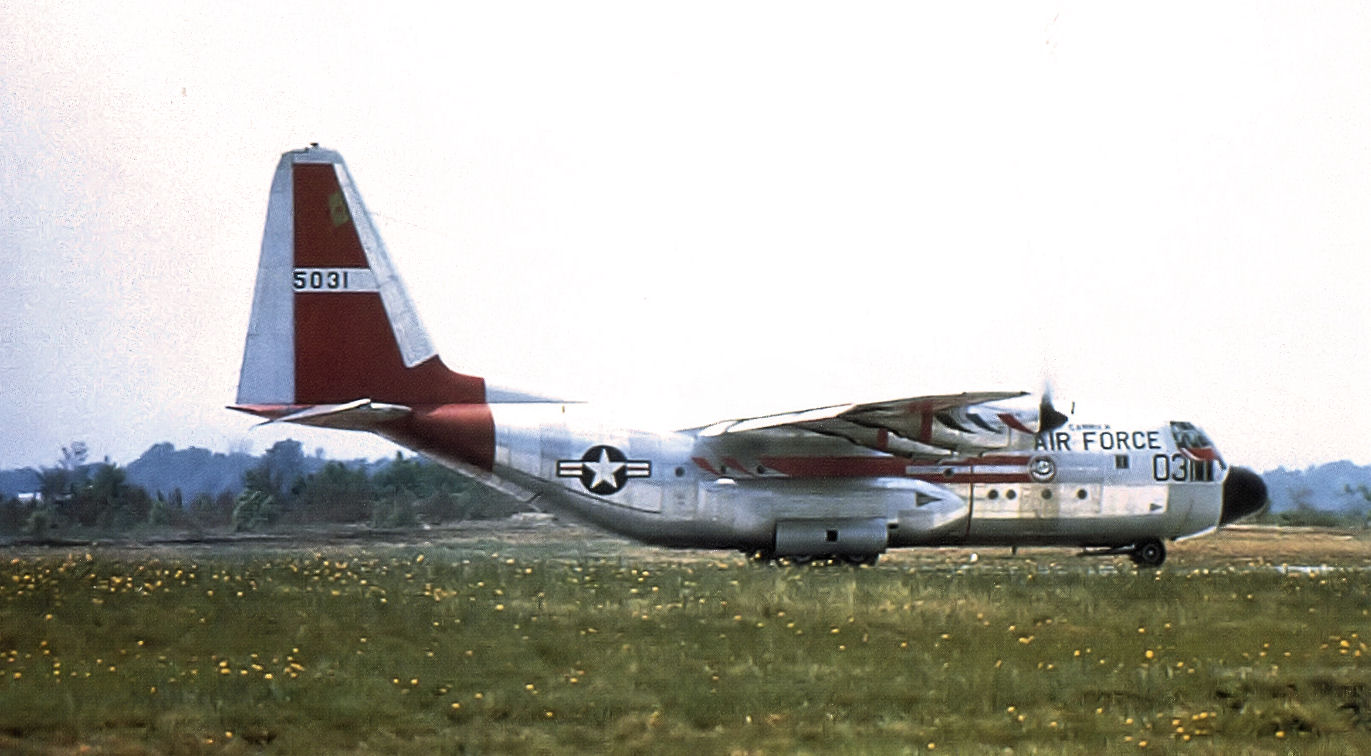 In addition to its basic role as a transport, the C-130 has also been used as an aerial tanker, a command-and-control aircraft, weather reconnaissance, search and rescue and tactical gunship. It has even been used as a bomber, carrying huge "Daisy Cutters" to clear large areas of jungle for use as helicopter landing zones, or, more recently, the Massive Ordnance Air Blast "mother of all bombs." The aircraft has been so versatile that it has served in every type of mission. Over 40 variants have been built by Lockheed, including civilian transports. It is in service worldwide.
The latest version is the Lockheed C-130J Hercules. After 69 years, the C-130 is still in production, longer than any other aircraft type.
YC-130 53-3397 was scrapped at Indianapolis in 1962.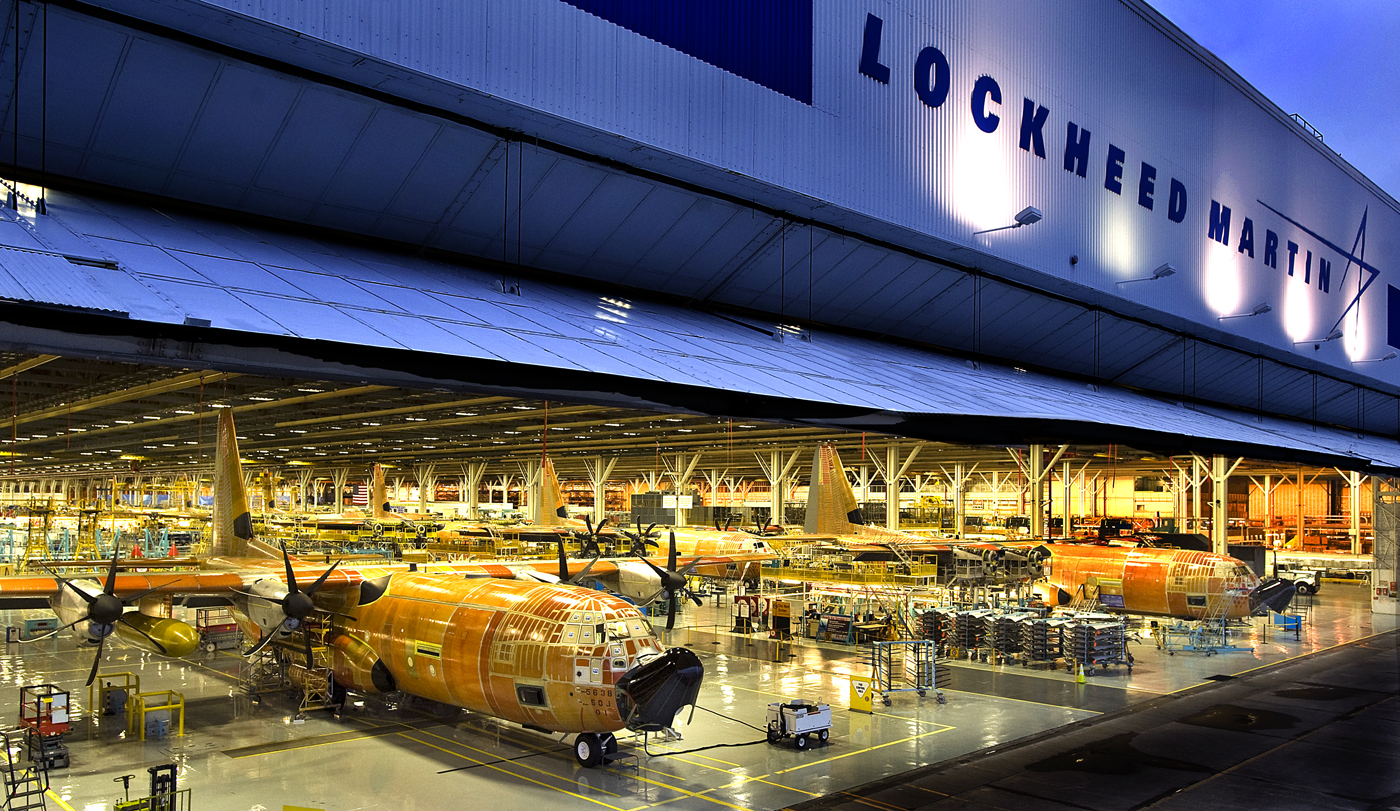 © 2018, Bryan R. Swopes