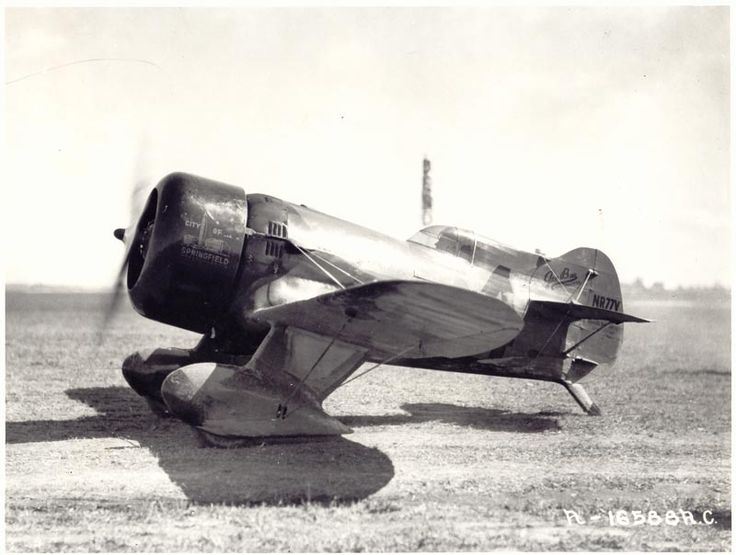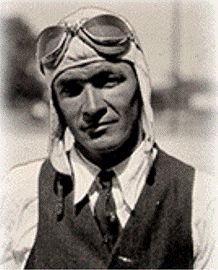 7 September 1931: Lowell Richard Bayles won the 1931 Thompson Trophy Race, flying the Granville Brothers Aircraft Company Gee Bee Model Z Supersportster, NR77V, named City of Springfield. The racer was painted black and yellow, and carried the race number "4" on its wings and fuselage. The air racer had qualified for the race with a two-way average speed of 267.342 miles per hour (430.245 kilometers per hour). Bayle's average speed for the ten-lap pylon race was 236.239 miles per hour (380.190 kilometers per hour).
In addition to the Thompson Trophy, Lowell Bayles won $7,500 in prize money (equivalent to $120,653.29 in 2017). The second place pilot, James ("Jimmie") Wedell, won $4,500, and third place went to Dale Jackson, for $2,000.
The Gee Bee Model Z was designed by aeronautical engineer Robert Leicester Hall. Bob Hall would later become the Chief Engineer and Chief Test Pilot for the Grumman Aircraft Engineering Corporation. He was responsible for the design of Grumman's F4F Wildcat, F6F Hellcat, F7F Tigercat, F8F Bearcat and F9F Panther and Cougar fighters, and the TBF Avenger torpedo bomber.
Bob Hall also competed in the 1931 Thompson race, flying a Gee Bee Y, number 54. He finished in fourth place, with a speed of 201.250 miles per hour (323.880 kilometers per hour).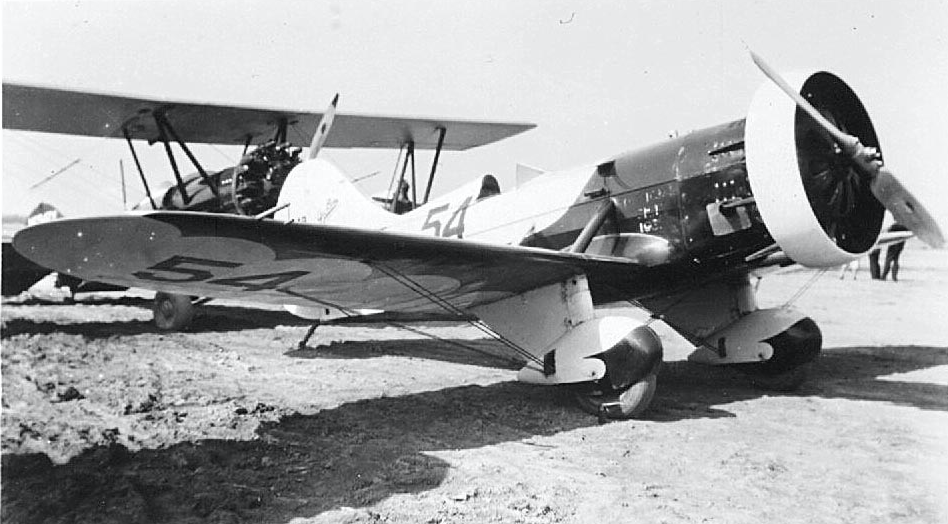 Jimmy Doolittle had won the Bendix Trophy Race with the Laird Super Solution number 400, and been favored to win the Thompson Trophy Race as well. A failed piston forced him out during the seventh lap, however.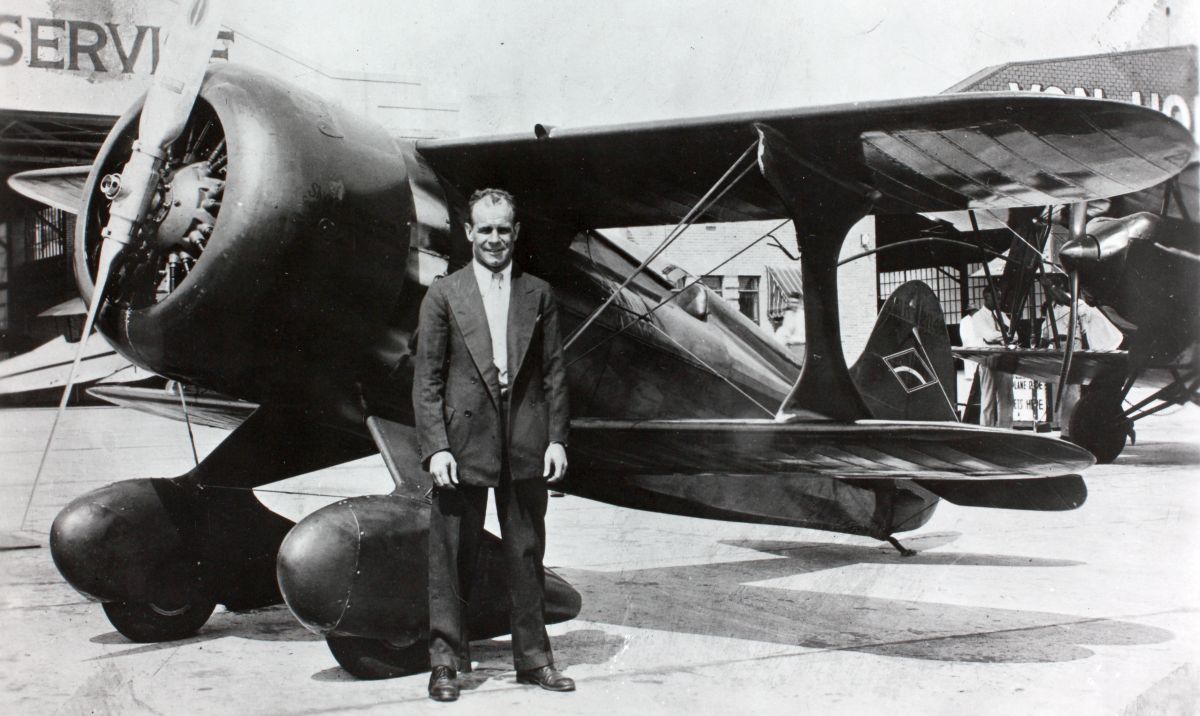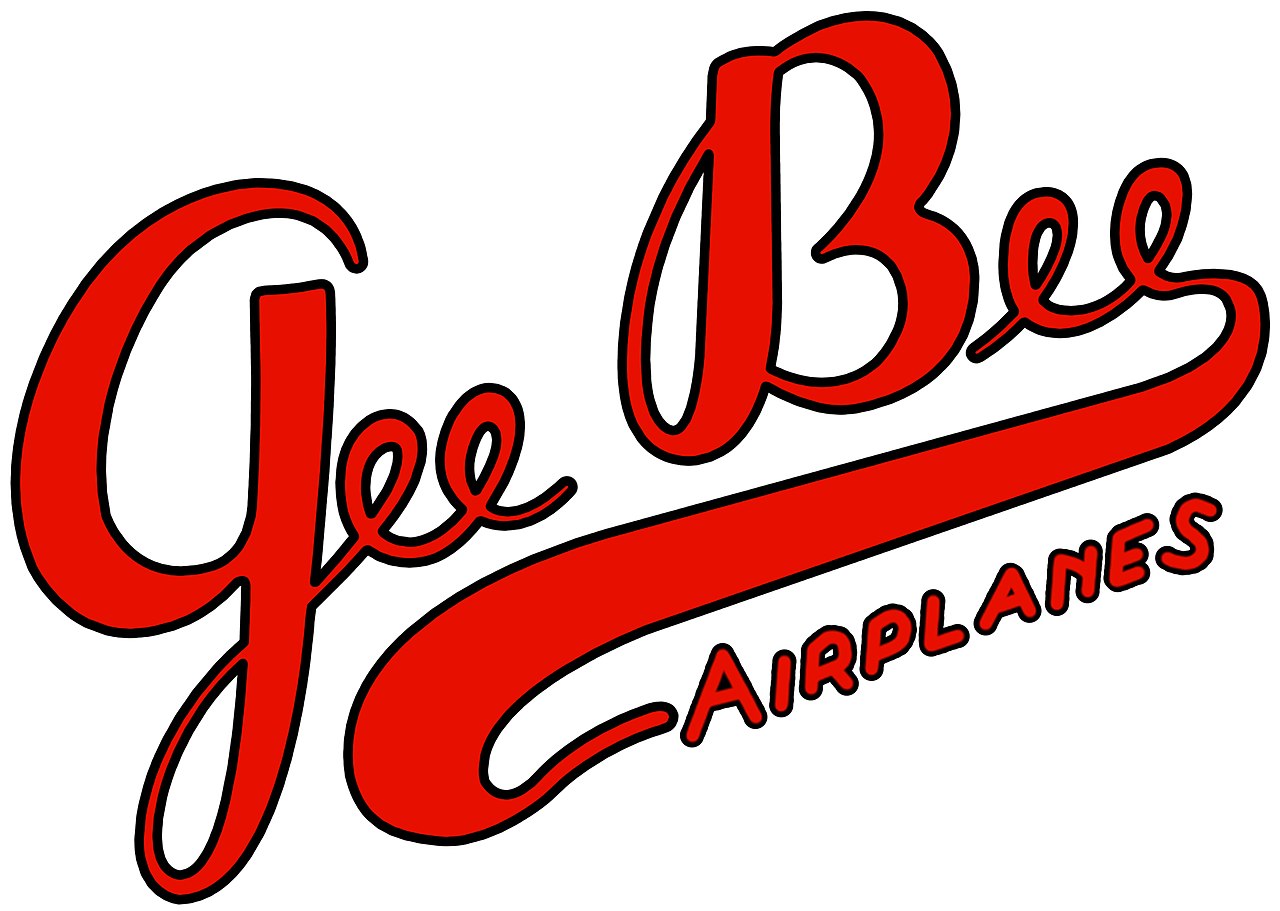 The Granville Brothers Aircraft Company Gee Bee Model Z Supersportster, serial number Z-1, was a one-of-a-kind racing airplane. It had first flown 22 August 1931 with its designer, Bob Hall, in the cockpit. The Gee Bee Z was a single-place, single-engine, low-wing monoplane with fixed landing gear and wire-braced wings. The Model Z was 15 feet, 1 inch (4.597 meters) long,with a wingspan of 23 feet, 6 inches (7.163 meters). Its empty weight was 1,400 pounds (635 kilograms) and maximum gross weight, 2,280 pounds (1,034 kilograms). The wings had a 3° angle of incidence and 4.5° dihedral. The total wing area was 75 square feet (7.968 square meters).
The Gee Bee Z was powered by an air-cooled, supercharged, 986.749-cubic-inch-displacement (16.170 liter) Pratt & Whitney Wasp Junior nine-cylinder direct-drive radial engine (the same engine which powered the winning Laird Super Solution in the 1930 Thompson Trophy Race). The engine was enclosed by a N.A.C.A. cowling, which both reduced aerodynamic drag and improved engine cooling. The Wasp Junior was modified by Pratt & Whitney to produce 535 horsepower at 2,400 r.p.m. It turned a fixed-pitch Curtiss propeller.
The Gee Bee Z had a cruise speed of 230 miles per hour (370 kilometers per hour), and maximum speed of 270 miles per hour (435 kilometers per hour).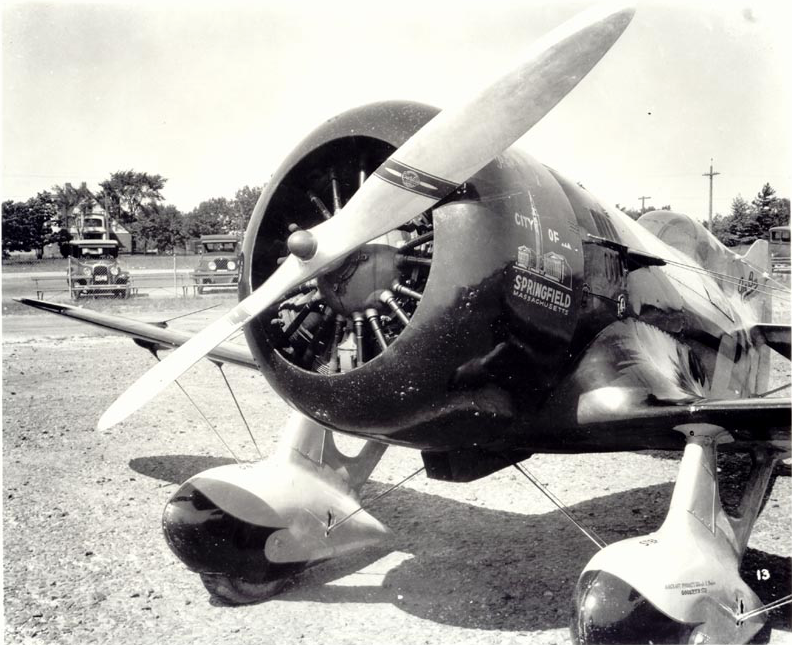 © 2018, Bryan R. Swopes