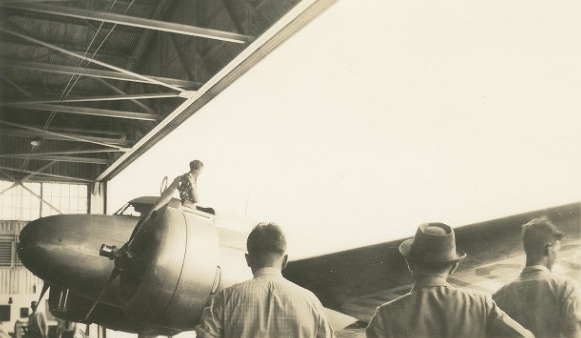 21 June 1937: Leg 23. Singapore, Straits Settlements to Bandoeng, Java, Dutch East Indies, 538 nautical miles (619 statute miles/997 kilometers).
"From Singapore early in the morning, we headed for Java. Our course first lay over the open sea, then along the westerly shores of Sumatra, finally cutting deep across its southeast portion. In the first hour of flying we crossed the equator for the third time in our air voyage and definitely passed 'down under' into the nether world of Australasia. . .
"The landscapes of the southern hemisphere were beautiful to look upon. . . countless tiny islands, glowing emeralds in settings of turquoise. . . narrow ribbons of beach, separating the deeper green of their verdure from the exquisite turquoise tones that mark the surrounding shallow water, which in turn merge into darker blue as the waters deepen. . .
"After my plane had been comfortably put in its hangar and K.N.I.L.M. (a local organization, sister company to Netherlands Airline, famed K.L.M.) mechanics had begun their inspection."
—Amelia Earhart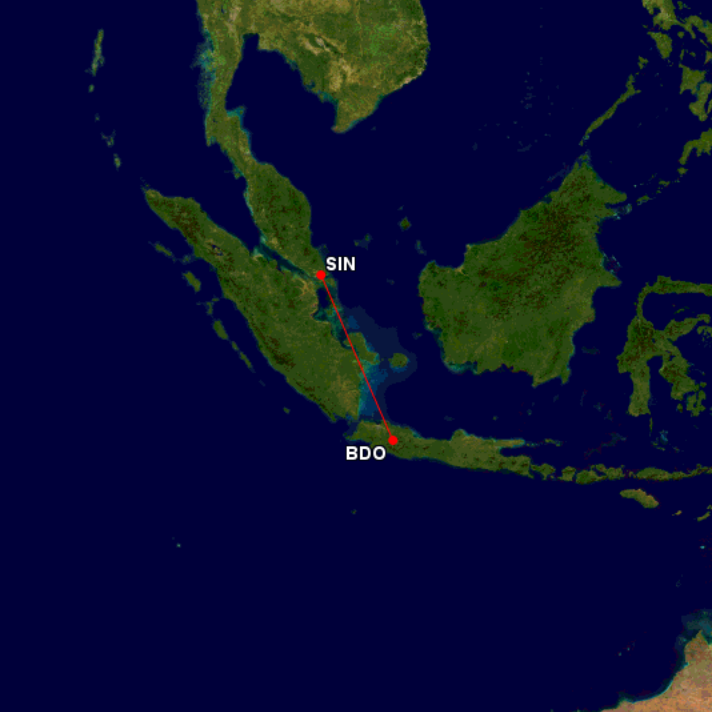 © 2019, Bryan R. Swopes