After a flight of 33 hours, 30 minutes, 30 seconds, from Roosevelt Field, Long Island, New York, United States of America, Charles A. Lindbergh lands his Spirit of St. Louis at Le Bourget Aerodrome, Paris, France, at 10:22 p.m. (20:22 G.M.T.), 21 May 1927. He is the first pilot to fly solo, non-stop, across the Atlantic Ocean.
"I circle. Yes, it's definitely an airport. . . It must be Le Bourget. . . I shift fuel valves to the center wing-tank, sweep my flashlight over the instrument board in a final check, fasten my safety belt, and nose the Spirit of St. Louis down into a gradually descending spiral. . .

"I straighten out my wings and let the throttled engine drag me on beyond the leeward border. Now the steep bank into the wind, and the dive toward the ground. But how strange it is, this descent. I'm wide awake, but the feel of my plane has not returned. . . My movements are mechanical, uncoordinated, as though I were coming down at the end of my first solo. . .

"It's only a hundred yards to the hangars now — solid forms emerging from the night. I'm too high — too fast. Drop wing — left rudder — sideslip — — — Careful — mustn't get anywhere near the stall — — — I've never landed the Spirit of St. Louis at night before. . . Below the hangar roofs now — — — straighten out — — — A short burst of the engine — — — Over the lighted area — — — Sod coming up to meet me. . . Still too fast — — — Tail too high — — — The wheels touch gently — off again — No, I'll keep contact — Ease the stick forward — — — Back on the ground — Off — Back — the tail skid too — — — Not a bad landing. . . ."
— The Spirit of St. Louis, by Charles A. Lindbergh, Charles Scribner's Sons, 1953, Pages 489–492.
Lindbergh established a Fédération Aéronautique Internationale (FAI) World Record for Distance in a Straight Line Without Landing of 5,809 kilometers (3,310 miles). ¹
Over 100,000 people have come to Le Bourget to greet Lindbergh. He has flown the Spirit of St. Louis into history.
¹ FAI Record File Number 14842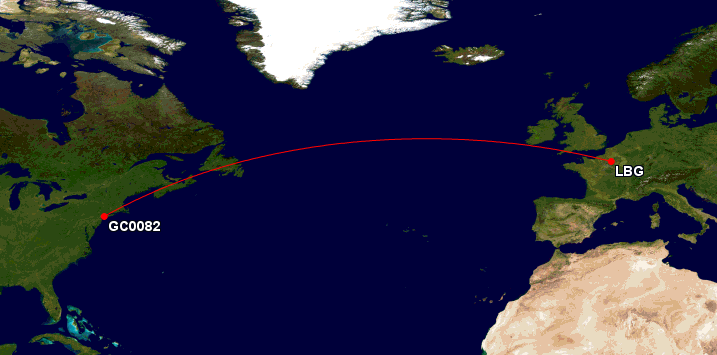 © 2019, Bryan R. Swopes