22 November 1952: At Farmingdale, Long Island, New York, Republic Aviation Corporation test pilot Russell Morgan ("Rusty") Roth took the first production F-84F-1-RE Thunderstreak, 51-1346, for its first flight.
The swept-wing F-84F fighter bomber was an improved version of Republic's straight-wing F-84 Thunderjet series, designed to operate at high sub-sonic speeds. Originally designated XF-96A, the prototype used the fuselage of the F-84E Thunderjet and was powered by an Allison J33 turbojet engine.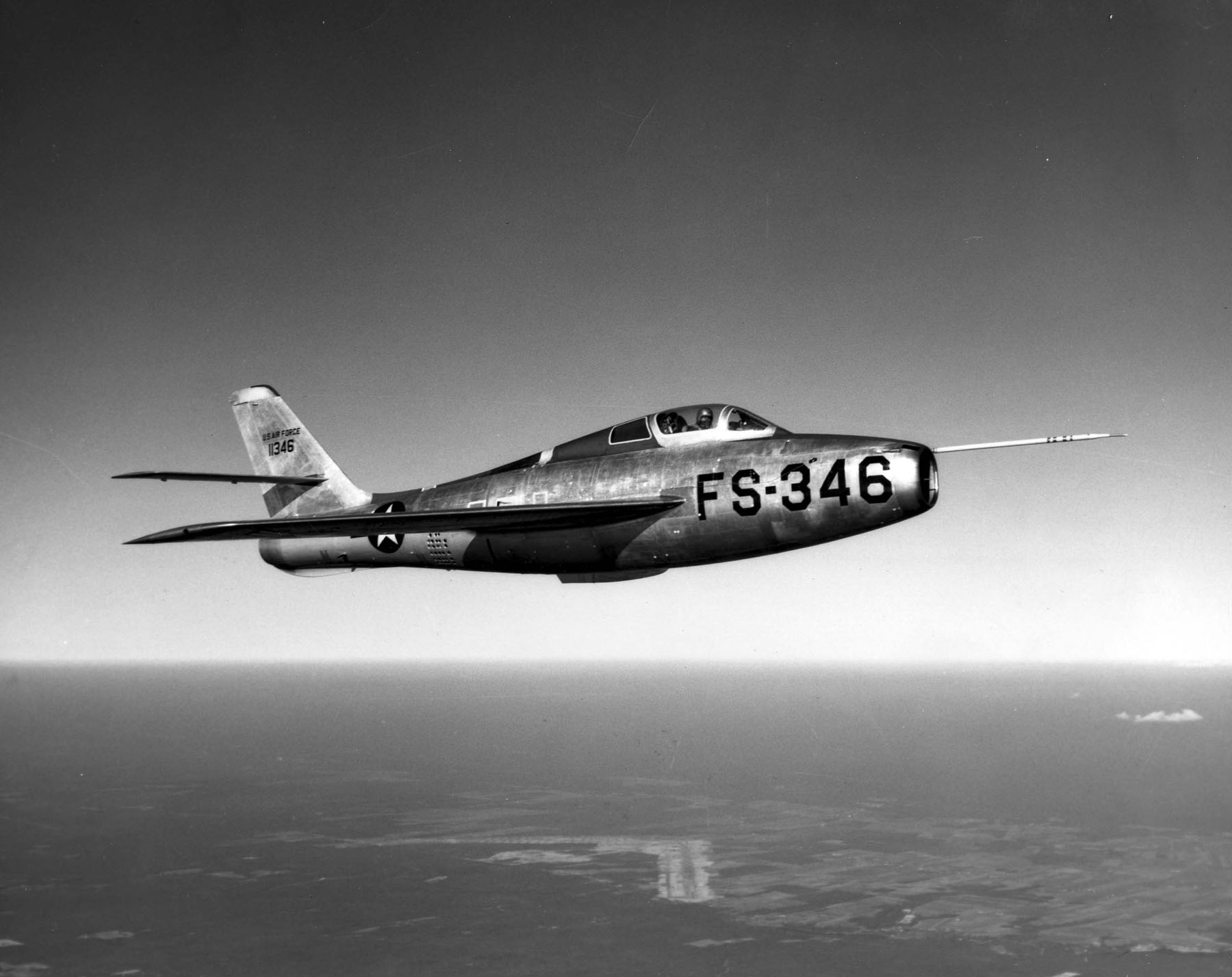 Redesignated XF-84F, the prototype was followed by two YF-84F pre-production airplanes which were powered by a more powerful Armstrong Siddeley Sapphire turbojet engine.

The F-84F-1-RE Thunderstreak was 43.4 feet (13.23 meters) long, with a wingspan of 33.6 feet (10.24 meters) and overall height of 15.0 feet (4.6 meters). The wings were swept aft 40° at 25% chord. They had an angle of incidence of 1° 30′, and 3° 30′ anhedral. The total wing area was 324.7 square feet (30.17 square meters), a 25% increase over the straight-winged F-84E. The F-84F-1 had an empty weight of 13,645 pounds (6,189 kilograms) and maximum takeoff weight of 27,000 pounds (12,247 kilograms).
The early variants used a horizontal stabilizer with elevators. This was soon changed to an "all-flying" stabilator.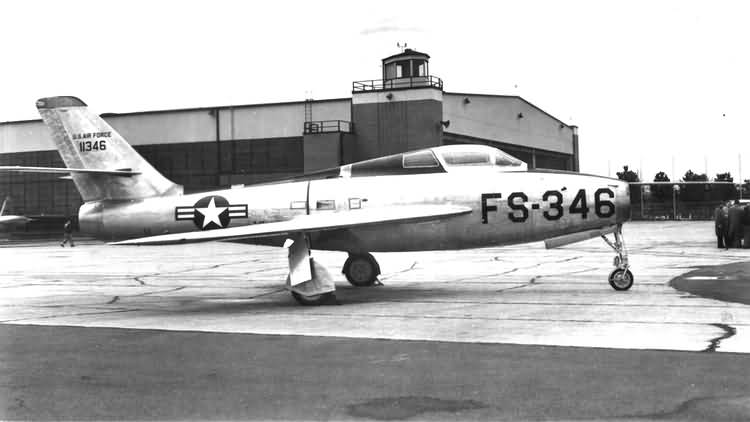 The first ten aircraft were powered by the Wright J65-W-1 engine, a licensed variant of the Armstrong Siddeley Sapphire. These were later upgraded to the Buick-built J65-W-3. The J65 was a single-shaft axial flow turbojet with a 13-stage compressor and 2-stage turbine. It was 10 feet, 8.6 inches (3.266 meters) long, 3 feet, 1.7 inches (0.958 meters) in diameter, and weighed 2,785 pounds (1,263 kilograms). The J65-W-3 had a normal power rating of 6,350 pounds of thrust (28.25 kilonewtons) at 8,000 r.p.m., and a maximum 7,220 pounds (32.12 kN) at 8,300 r.p.m. (5 minute limit). Additionally, the Thunderstreak was equipped with four Aerojet 14AS-1000 solid-fuel rocket engines for takeoff. These produced 1,000 pounds of thrust (4.45 kilonewtons), each, for 14 seconds.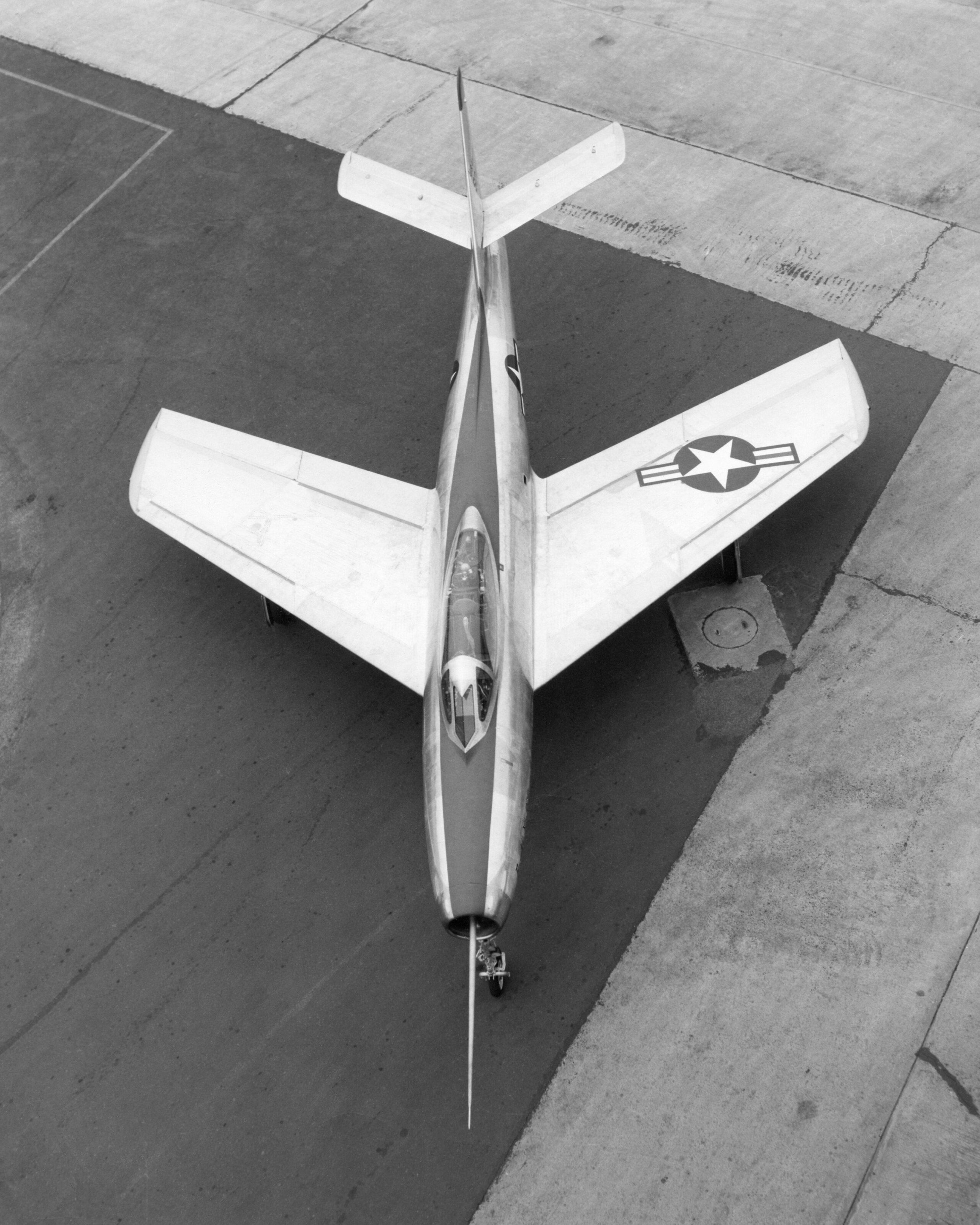 The F-84F-1 Thunderstreak had a maximum speed of 595 knots (685 miles per hour/1,102 kilometers per hour) at Sea Level (0.900 Mach). It could climb to 30,000 feet (9,144 meters) in 13.8 minutes, and had a service ceiling of 36,150 feet (11,019 meters). The fighter-bomber had a maximum ferry range of 2,150 nautical miles (2,474 statute miles/3,982 kilometers).
The Thunderstreak was armed with six M3 .50-caliber aircraft machine guns, with four mounted in the nose above the intake, and two in each wing root. Each gun was supplied with 300 rounds of ammunition.
The fighter bomber had a maximum bomb load of 6,000 pounds (2,722 kilograms). It could also carry eight 5-inch HVAR rockets, or twenty-four 2.75-inch FFARs. For tactical nuclear strike, the F-84F could carry one variable yield Mark 7 nuclear bomb.
Republic built 2,112 Thunderstreaks at Farmingdale, and 559 were built by General Motors in Kansas City, Kansas. The F-84F served with the United States Air Force and Air National Guard until 1972. It also served with a number of NATO countries.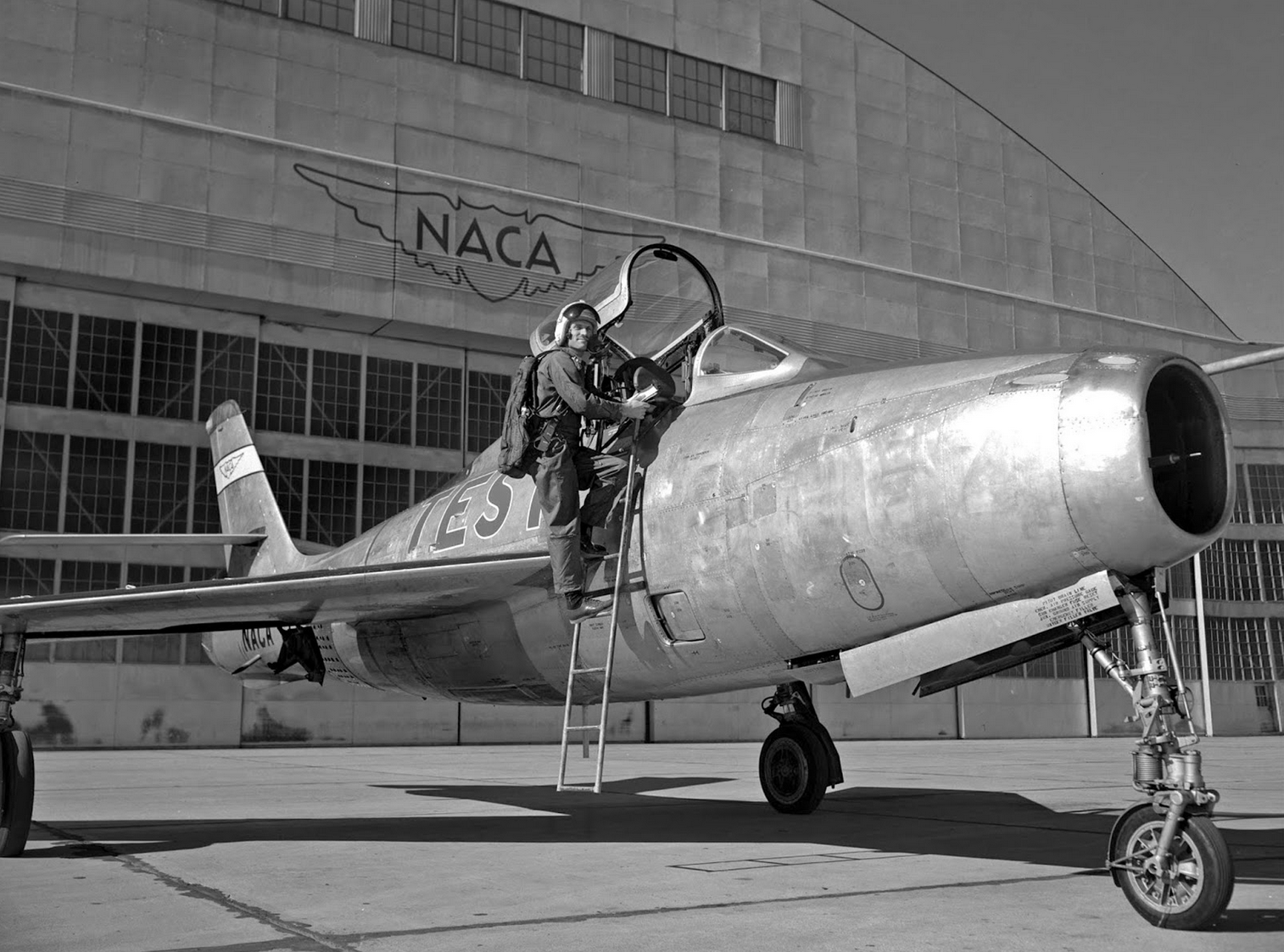 In 1954, 51-1346 was assigned to the National Advisory Committee for Aeronautics at the Ames Aeronautical Laboratory, Moffett Field, California. It returned to Edwards Air Force Base where it was used to test rocket-assisted takeoffs and zero-length launches (ZELL). It was then assigned to the Ohio Air National Guard.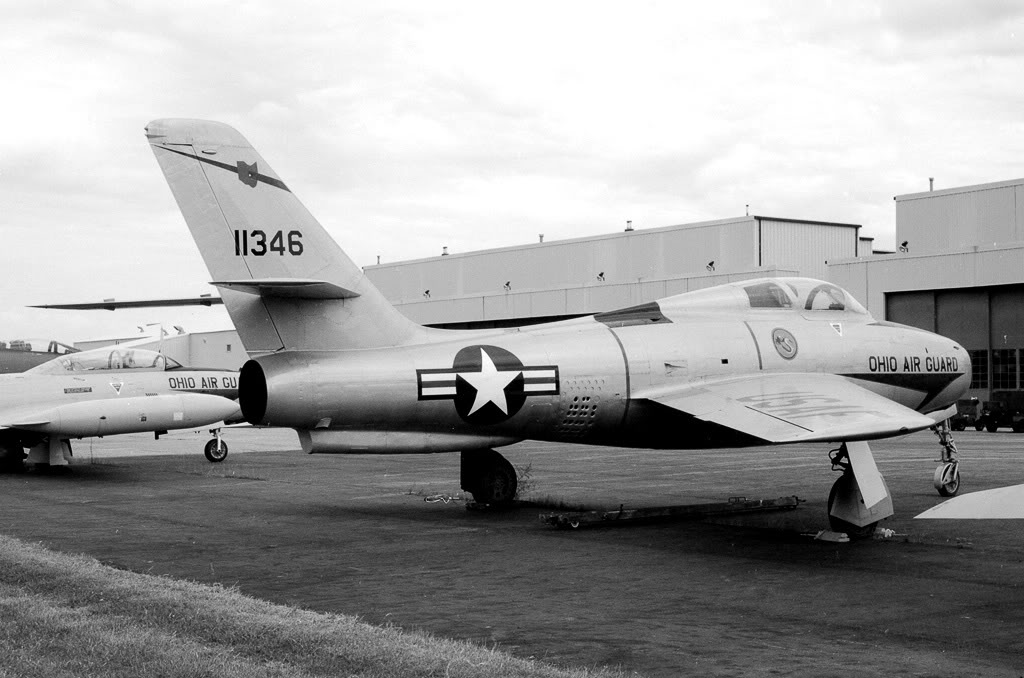 The first production Thunderstreak is on display at Columbus-Rickenbacker International Airport, Columbus, Ohio.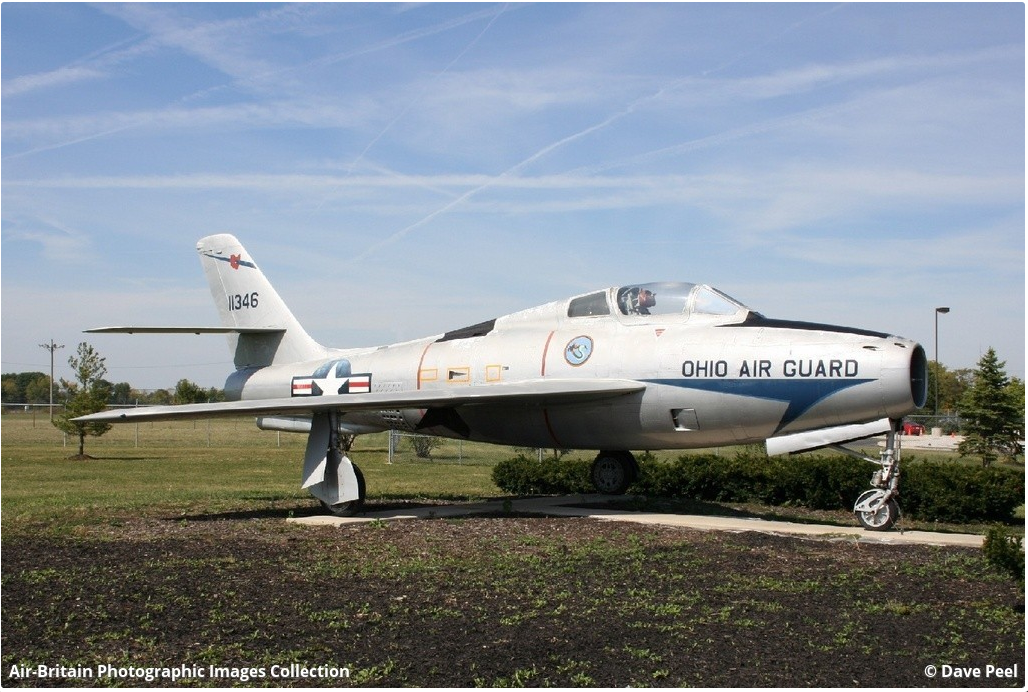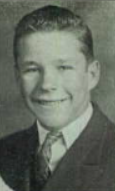 Russell Morgan Roth was born at Emporia, Kansas, 7 October 1919. He was the youngest of three sons of Thaddeus Roth, a farm laborer, and Dorothy Amy Shipley Roth. Mrs. Roth died 25 November 1932. "Rusty" attended Emporia High School, Emporia, Kansas, graduating in 1937.
When Roth registered for the draft (Selective Service, or conscription), 16 October 1940, he was described as having a dark brown complexion, brown hair and hazel eyes. He was 5 feet, 6 inches (1.68 meters) tall and weighed 140 pounds. (63.5 kilograms)
Roth enlisted in the United States Army Air Corps as an aviation cadet, 30 October 1941. He was trained as a fighter pilot at Luke Field, Arizona, and was commissioned a second lieutenant 22 June 1943. Serving with the 80th Fighter Squadron ("Headhunters"), Fifth Air Force, in New Guinea and the Philippine Islands, he flew 132 combat missions with the Lockheed P-38 Lightning. He was credited with shooting down two enemy airplanes and another two "probables." Captain Roth was awarded the Air Medal with four oak leaf clusters (five awards).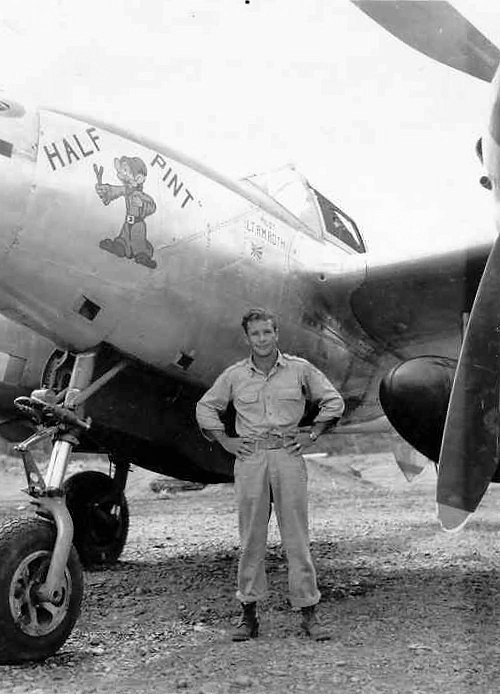 Following World War II, Captain Roth was assigned as assistant chief of the Flight Development Branch at Muroc Army Airfield in the high desert of southern California.He was involved in testing the Douglas XB-43 Jetmaster, the experimental Northrop N-9M flying wing, and the North American XP-86 Sabre.
Captain Roth graduated from the U.S. Air Force Test Pilot School at Wright-Patterson Air Force Base, Ohio, in 1949. He then returned to Muroc, now renamed Edwards Air Force Base. On 11 January 1951, Captain Roth located the wreck of a B-50 Superfortress which had disappeared after departing March Air Force Base, near Riverside, California, the previous day.
Roth was released from active duty 1 October 1951, and joined Republic as a test pilot in 1952. On 9 December 1952 he flew the company's XF-91 Thunderceptor, a turbojet/rocket-propelled fighter, to Mach 1.07 at 35,000 feet (10,668 meters). This was the first time that a U.S. fighter aircraft had exceeded Mach 1 in level flight. Republic's president, Mundy I. Peale, described the XF-91 as "a combat-ready airplane."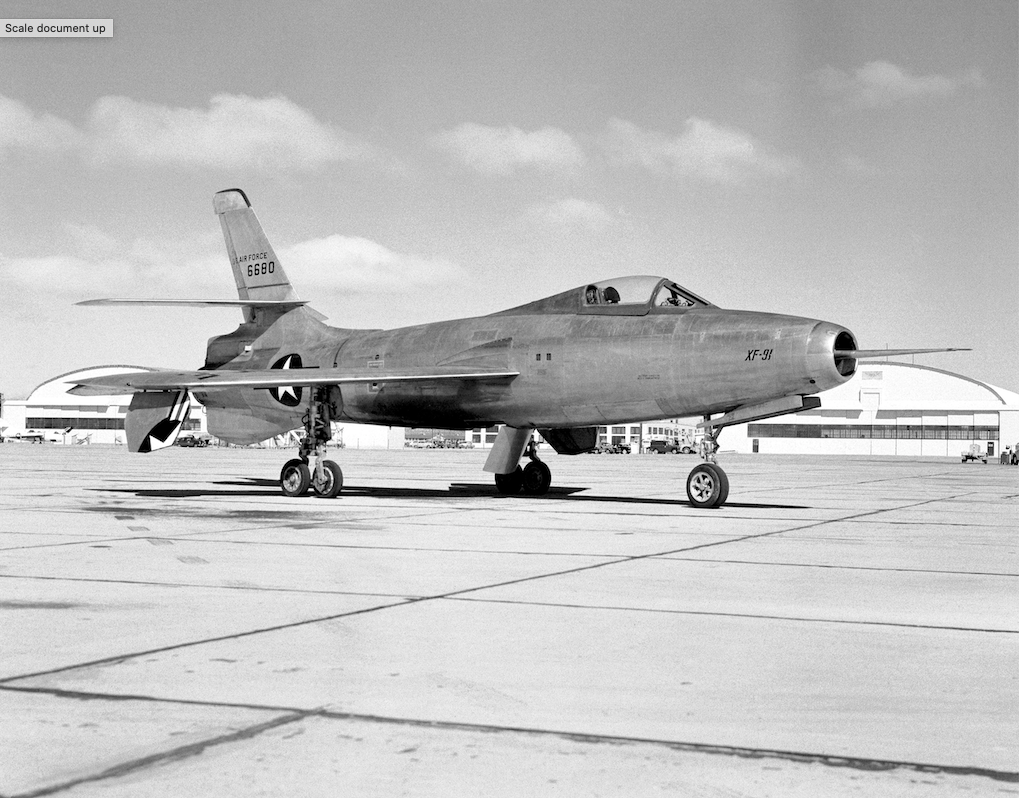 On 7 May 1954, Roth made the first flight of the XF-84J, a re-engined variant of the Thunderstreak. The fighter bomber was equipped with a General Electric XJ73 engine.
In 1955, Roth wrote a three-page article, "Flying the F," for Flying Safety, a U.S. Air Force publication. He described pre-flight checks, takeoff technique and airspeed and power management. He wrote, "I still say that you really have to try to make a bad landing." ¹
On April 23 1955, Roth was promoted to chief experimental test pilot of the Republic Aviation Corporation.
On 22 October 1955, Rusty Roth made the first flight of Republic's YF-105A Thunderchief. He described the 45-minute flight as "a very fine ride." On 16 December 1955, YF-105A 54-098 made an emergency landing at Edwards AFB after one of its main landing gear assemblies was torn off when it failed to retract during a high speed flight. Roth was severely injured, but he survived.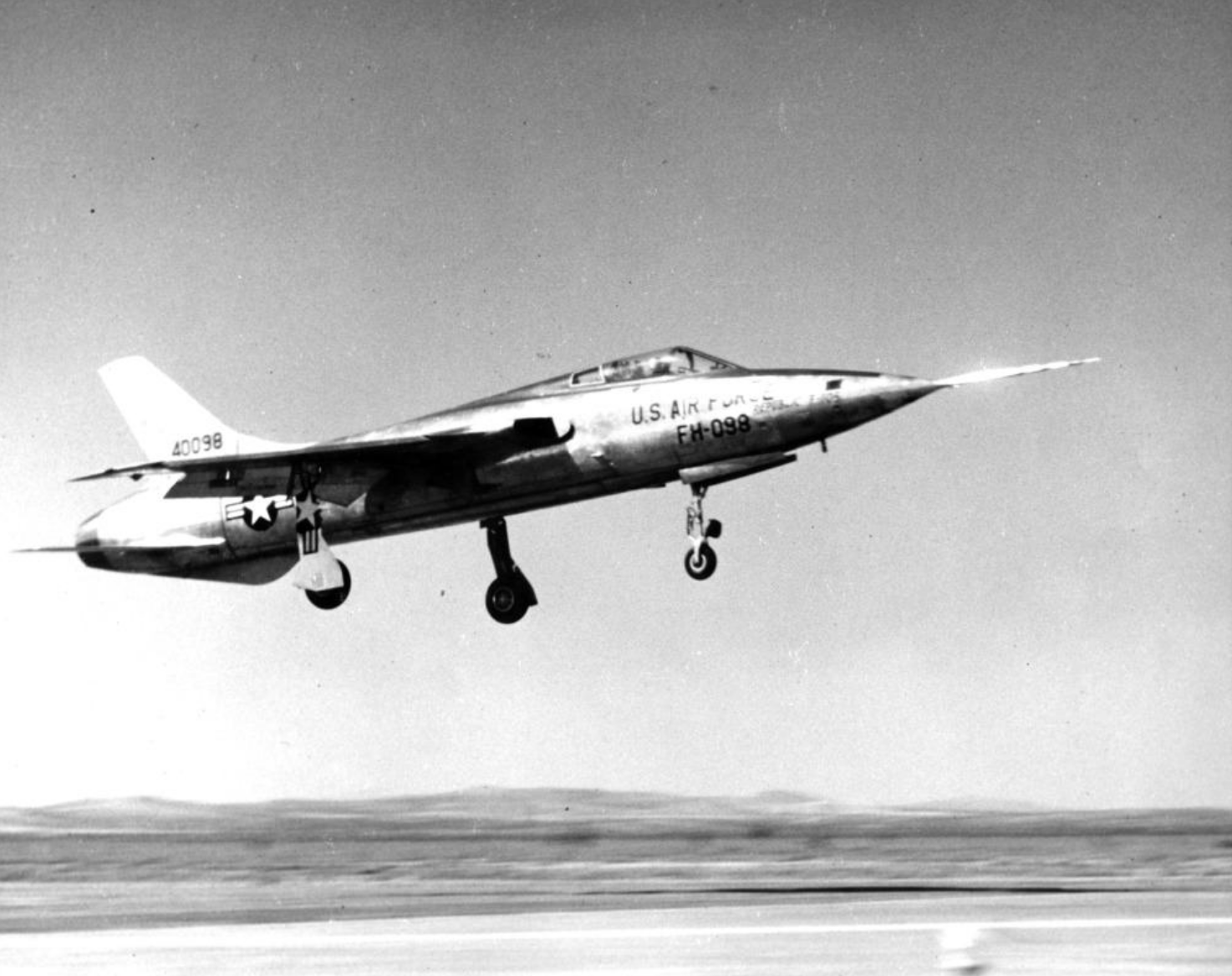 Russell Morgan Roth died at Lancaster, California, 10 November 1972, at the age of 53 years. He was buried at Joshua Memorial Park in Lancaster.
¹ Flying Safety, Vol XI, No. 1, January 1955, at Pages 8–10. Directorate of Flight Safety Research, Norton Air Force Base, California.
© 2019, Bryan R. Swopes