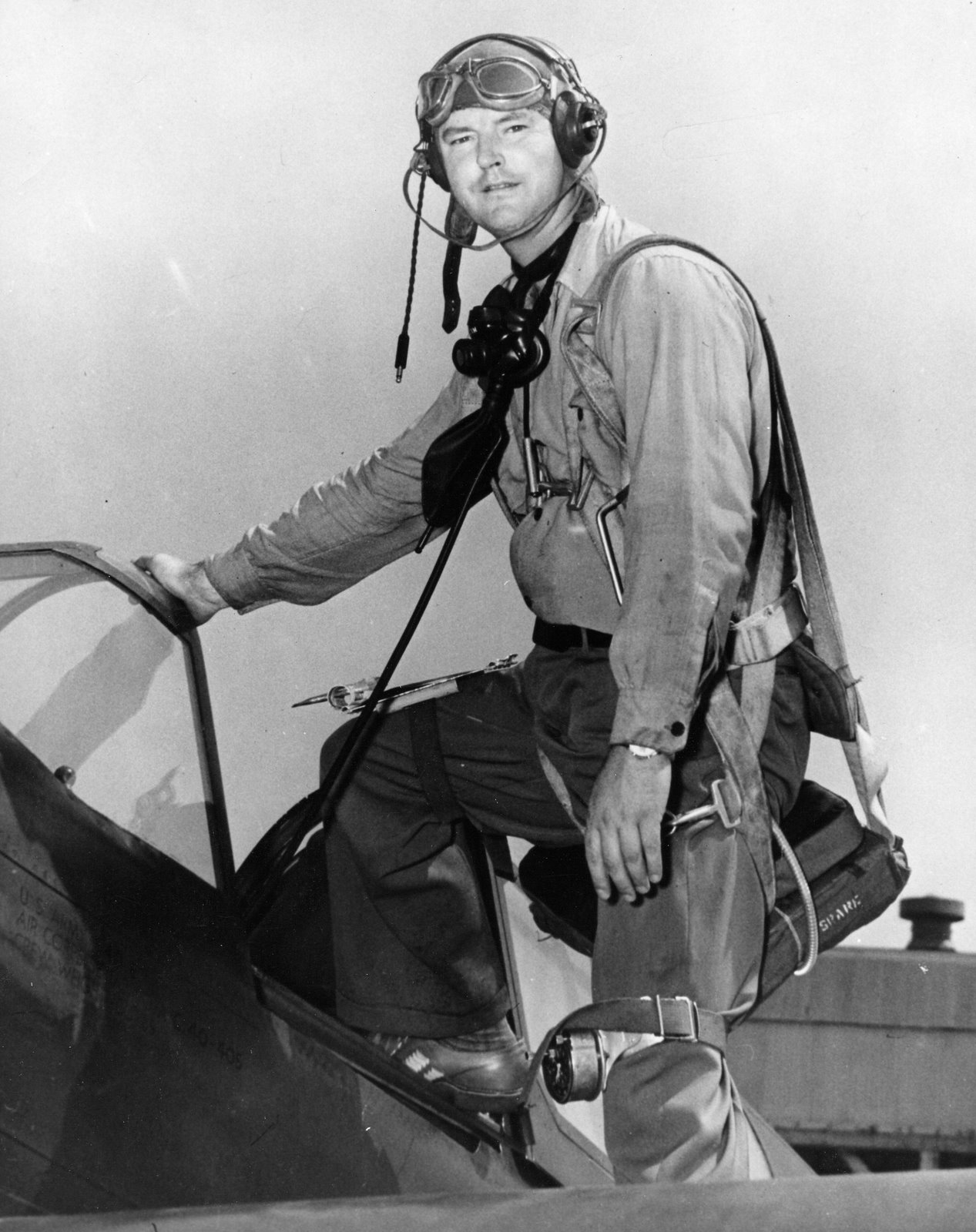 23 January 1939: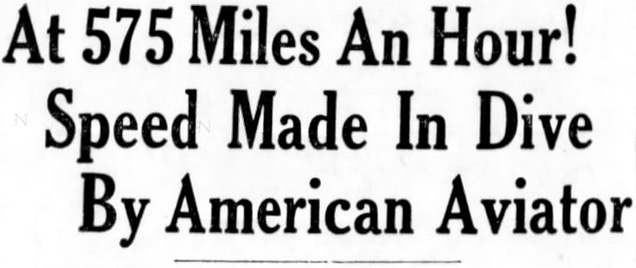 Buffalo, N.Y., January 24—(AP)—A Curtiss Hawk 75A pursuit plane, one of 100 being constructed for the French Government, has "substantially exceeded all known speed records" with a free dive of more than 575 miles an hour, it was announced today.
     The speed mark was established yesterday while the ship was undergoing acceptance tests, officials of the Curtiss Aeroplane Division of the Curtiss Wright Corporation said.
     The tests were made by H. Lloyd Child, chief test pilot of the Buffalo Curtiss plant, who said he "felt no ill effects and did not realize" that the speed was presumably the fastest man has ever traveled."
     National Aeronautic Association officials said that no Federation Aeronautique Internationale records "even approached this speed."
     The speed of the dive was so great that the marker on the recording airspeed indicator exceeded the instrument's range and moved off the paper on which the graph of the dive was recorded.
     Aviation experts, who declined to be quoted directly, estimated that the speed might have exceeded 600 miles per hour, compared with the normal falling rate for a 170-pound man of 150 miles an hour.
     The dive was begun at an altitude of 22,000 feet, and the record speed was attained during a 9,000 foot dive.
     At no time during the dive, Child said, did the engine exceed 2,550 revolutions a minute, its normal rated speed in level flight. Hence, he explained, the strain on the motor during the dive was not increased, but was held to the speed of normal operation by the Curtiss electric propeller, with its unlimited blade pitch range.
     Since the motor's speed was kept at normal during the dive, it was a "free," rather than a "power" dive as when the motor throttle is opened wide, aviation experts explained.
     Previously, company officials explained, a limiting factor in the speed at which an airplane could dive was the engine's revolutions each minute, since overspeeding would result to serious damage to the motor.
     The Curtis Hawk 75A pursuit plane is similar to the Curtiss P-36A, the standard pursuit airplane of the United States Army Air Corps.
     It carried two machine guns and is equipped to carry bombs under each wing when on a fighting mission.
     The greatest previously registered speed was 440.681 miles an hour, made by Francesco Agello of Italy over a three-kilometer course in level flight October 23, 1934.
     The world's land speed record is held by George E. T. Eyston of England at 357.5 miles an hour, established September 16, 1938.
—The Cincinnati Enquirer, Vol. XCVIII, No. 291, Wednesday, January 25, 1939, at Page 1, Columns 1 and 2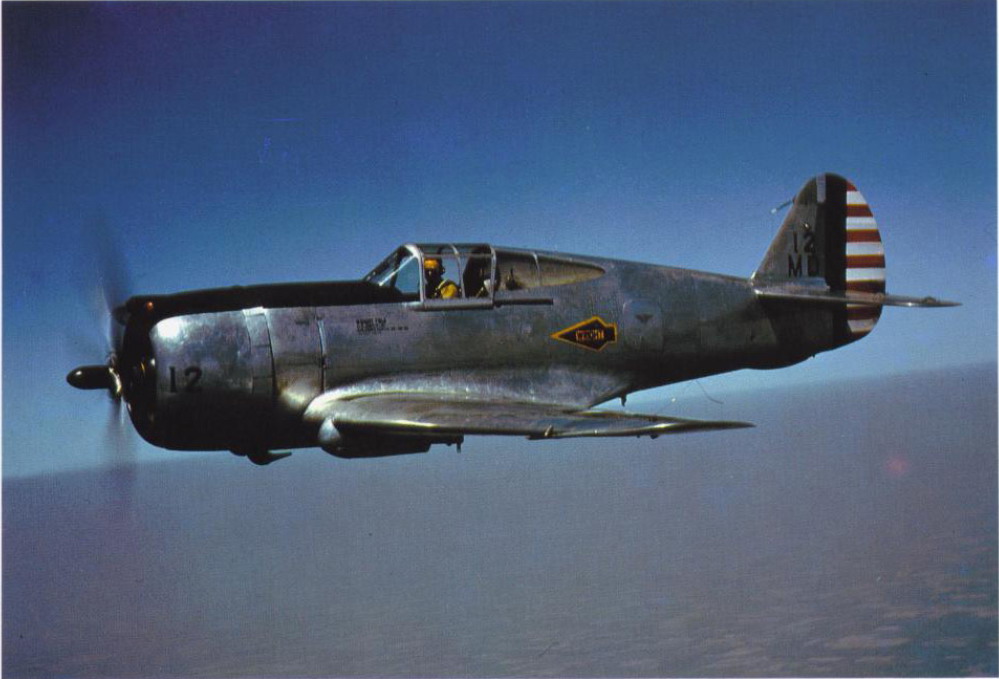 The Oakland Tribune reported:
'Faster Than Any Man Alive,' Flier Says After Diving 575 M.P.H.
     BUFFALO, N.Y., Jan. 25.—(AP)—A test pilot who free-power dived a heavily armed pursuit airplane at more than 575 miles per hour claimed today the distinction of having traveled "faster than any other human being."
     Chief test pilot H. Lloyd Child dropped a Curtiss Hawk 75A through the clouds above Buffalo Airport yesterday at almost 1000 feet a second to exceed "all known speed records," the Curtiss aeroplane division of the Curtiss-Wright Corporation announced.
     Child was testing the plane for the French Army, which has purchased 100 of the ships. The terrific speed was recorded on instruments installed by the French Government's representatives, who witnessed the flight.
     The velocity was so great the marker on the indicator exceeded the instrument's range and moved off the paper roll. Aviation experts said Child probably exceeded 600 miles per hour.
     "I didn't feel anything," the test pilot commented, "it was all over too quickly."
     Child said the dive was part of a day's work.
     "No danger at all, I would say," he commented.
     His spare time hobby, skiing, however, "is awful dangerous," Child asserted.
     "I wouldn't be surprised if someone would exceed my speed soon. A diving speed of 700 miles per hour is within the realm of possibility," he added.
—Oakland Tribune, VOL. CXXX—NO. 25, Wednesday, January 25, 1939, Page 3, Columns 2 and 3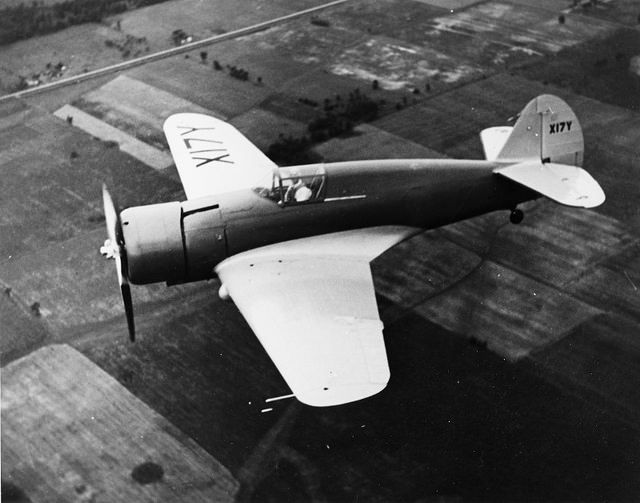 The Curtiss-Wright Model 75 was a single-seat, single-engine, low wing monoplane with retractable landing gear. The airplane was designed by Donovan Reese Berlin. Curtiss-Wright intended to offer it as a pursuit for the U.S. Army Air Corps. H. Lloyd Child took the prototype, X17Y,¹ for its first flight 6 May 1935.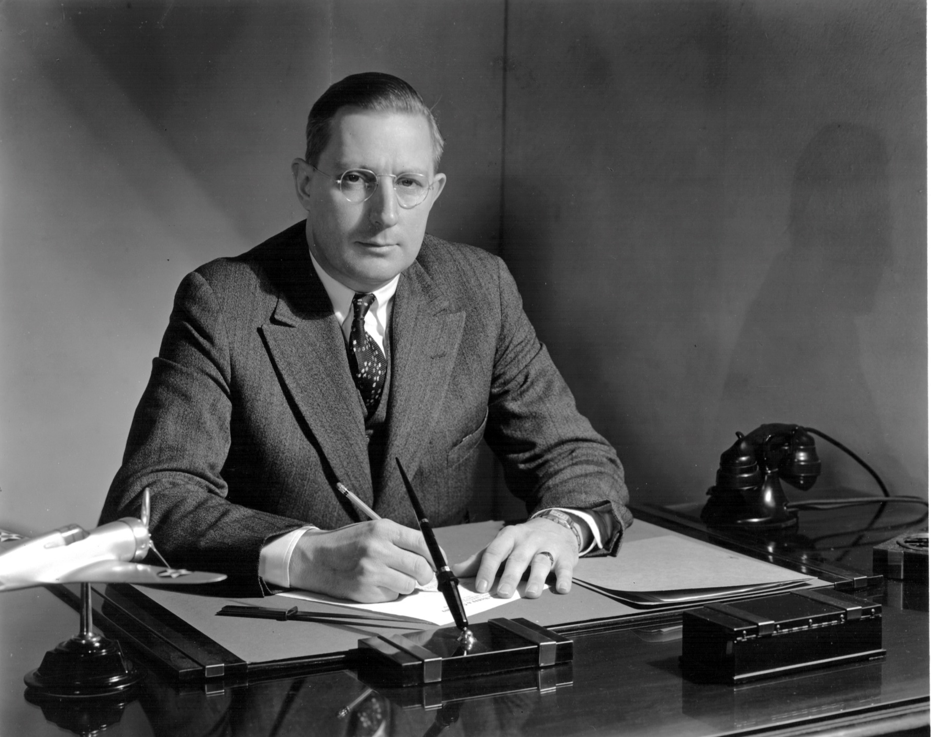 After evaluation by the Air Corps at Wright Field, the rival Seversky Aircraft Corporation SEV-1XP was selected by the Air Corps and 77 P-35s were ordered. Don Berlin worked on improving the Model 75, and in 1937, the Air Corps ordered 210 Curtiss P-36As.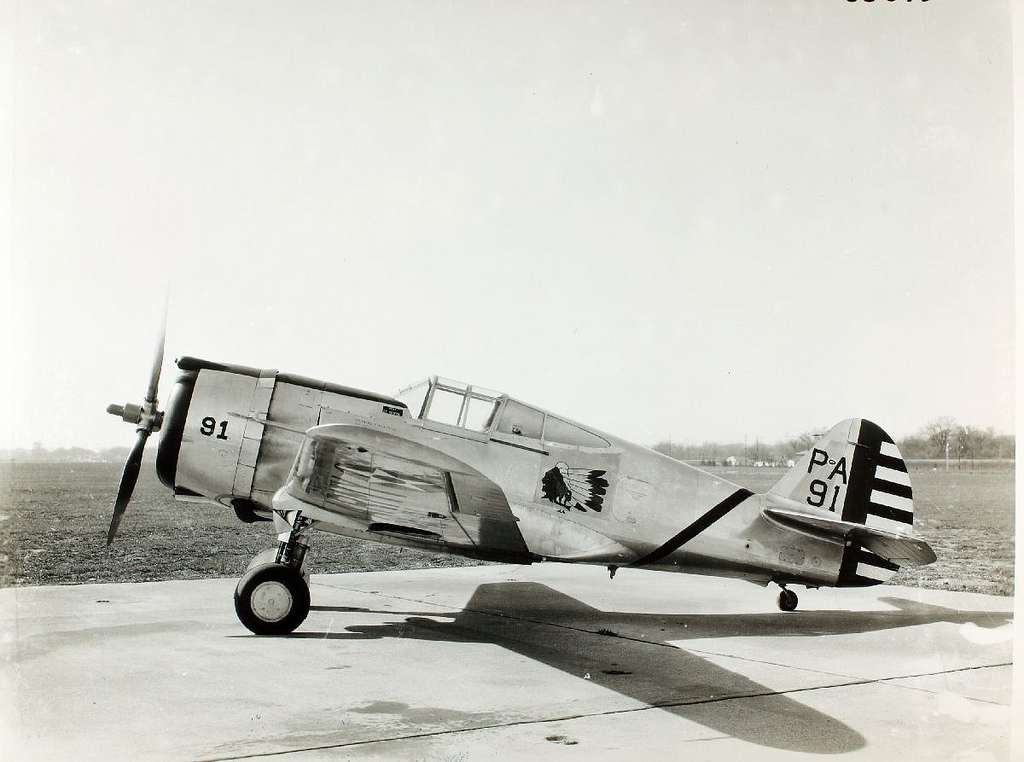 Curtiss-Wright also offered versions of the Hawk 75 to foreign governments. Variants were available with fixed or retractable gear, a choice of Pratt & Whitney Twin Wasp or Wright Cyclone engines, and various combinations of machine gun and cannon armament.
The Curtiss Hawk 75 A was 28.8 feet (8.78 meters) long with wingspan of 37.3 feet (11.37 meters) and height of 9.25 feet (2.82 meters). The total wing area was 236.0 square feet (21.93 square meters). With a Pratt & Whitney engine, the airplane had an empty weight of 4,713 pounds (2,127.3 kilograms), and gross weight of 5,922 pounds (2,675.7 kilograms).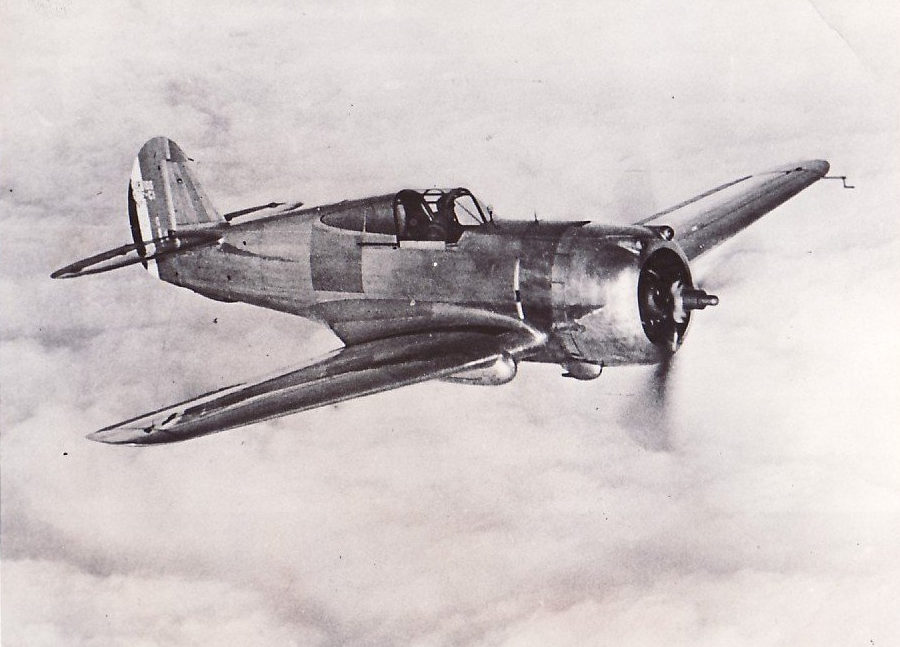 The Armée de l'air initially ordered 100 Hawk 75A-1s, designated H75-C1 in French service. Pratt & Whitney Twin Wasp engines (including spares) were ordered separately. They were delivered to France for final assembly, and were unpainted. These airplanes had minor differences from U.S. Army Air Corps P-36As. For example, the instrument markings were metric. It was French custom to have the throttle off when pushed full forward, and wide open when pulled rearward. The pilot's seat was different in order to fit the standard French parachute.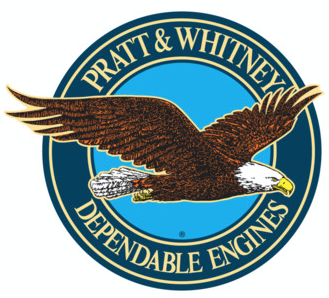 The French H75-A1 was powered by an air-cooled, supercharged, 1,829.39-cubic-inch-displacement (29.97 liter) Pratt & Whitney Twin Wasp SC-G [Specification Number PW-5028-C]. This was a two-row 14-cylinder radial engine with a compression ratio of 6.7:1. The SC-G was rated at 900 horsepower at 2,550 r.p.m. at 11,000 feet (3,353 meters), and 1,050 horsepower at 2,700 r.p.m., for take off. The engine drove a three-bladed, 10 foot, 1½ inch (3.086 meters) diameter Curtiss Electric constant-speed propeller through a 16:9 gear reduction. The SC-G was 48.00 inches (1.219 meters) in diameter, 59.90 inches (1.521 meters) long, and weighed 1,423 pounds (645 kilograms).
The Hawk 75A-1 had a maximum cruise speed of 260 miles per hour (418 kilometers per hour) at 19,000 feet (5,790 meters). Its maximum speed was 258 miles per hour (413 kilometers per hour) at Sea Level, 290 miles per hour at 8,200 feet (2,500 meters), and 303 miles per hour (488 kilometers per hour) at 19,000 feet (5,790 meters). Although Child demonstrated a dive at over 575 miles per hour, in service, the Hawk was restricted to a maximum dive speed of 455 miles per hour (732 kilometers per hour). The airplane had a service ceiling of 32,800 feet (9,997 meters), and absolute ceiling of 33,700 feet (10,272 meters).
The Armée de l'air H75A-1 was armed with four FN-Browning de Belgique mle 1938 7.5 mm. × 54 mm MAS machine guns, with two mounted on the engine cowl, synchronized to fire through the propeller arc, and one in each wing. 2,200 rounds of ammunition were carried. The 7.5 mm (the bullet diameter was actually 7.78 mm, or .306-caliber) was a shorter, less powerful cartridge than the .303 British (7.7 × 56 mm) or U.S. standard .30-06 Springfield (7.62 × 63 mm) cartridges.
France followed with orders for Hawk 75A-2, 75A-3 and 75A-4 fighters. These had different combinations of guns and engine variants.
After the surrender of France to invaders from Nazi Germany, many Curtiss Hawks made their way to England. In service with the Royal Air Force, these airplanes were called the Mohawk.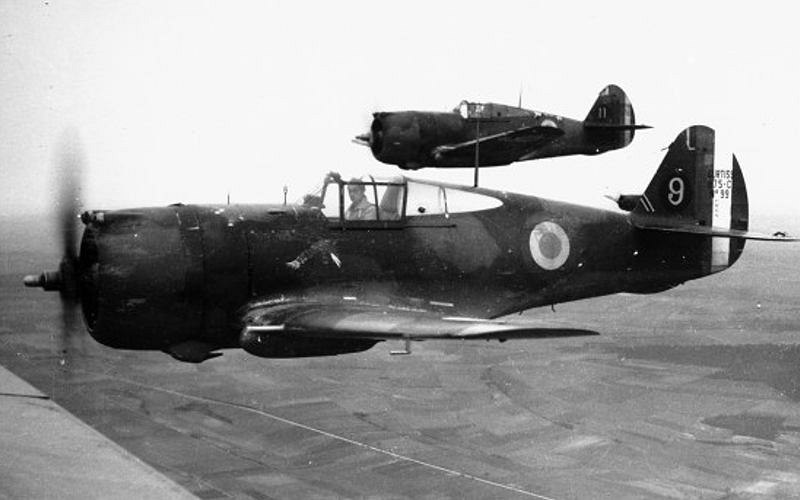 Henry Lloyd Child was born at Philadelphia, Pennsylvania, 25 May 1904, the second of two children of Edward Taggart Child, a consulting engineer in shipbuilding, and Lillian Rushmore Cornell Child. He was baptized at the Church of the Good Shepherd, Rosemont, Pennsylvania, 22 December 1913. Child graduated from Flushing High School in Flushing, New York, then attended the Haverford School in Philadelphia.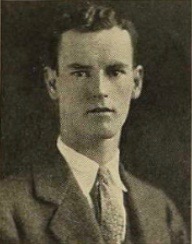 "Skipper" Child majored in mechanical engineering at the University of Pennsylvania where he was a member of the Hexagon Senior Engineering Society and the Phi Sigma Kappa (ΦΣΚ) and Sigma Tau (ΣΤ) fraternities. He was a member of the varsity and all-state soccer team, and also played football and tennis. Child graduated with a bachelor of science degree, 15 June 1926.
After graduation from college, Child went to work for the Curtiss-Wright Corporation as an engineer.
Child joined the United States Navy, 23 November 1927. He was trained as a pilot at Naval Air Station Hampton Roads, Norfolk, Virginia, and was commissioned as an Ensign. He was promoted to lieutenant (junior grade), 7 November 1932, and to lieutenant, 11 November 1935.
While maintaining his commission in the Navy, Child returned to Curtiss-Wright as a test pilot.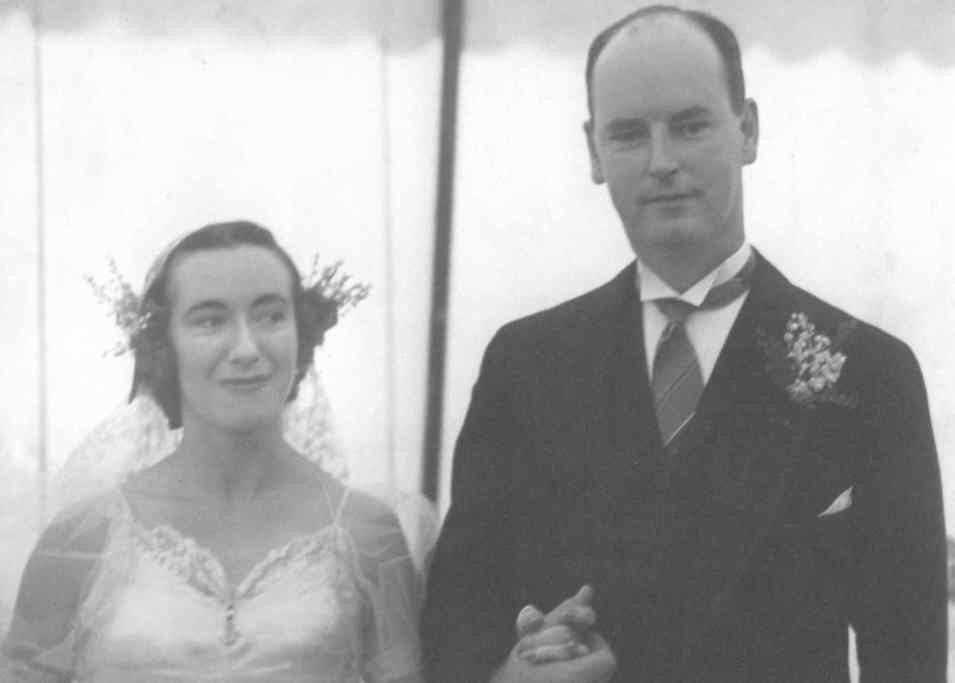 Henry Lloyd Child married Miss Allene Ann Gausby of Hamilton, Ontario, Canada, 28 October 1939. They had met in July 1938, while playing in a tennis tournament at Muskoka, Northern Ontario. They would have a daughter, Beverley L. Child.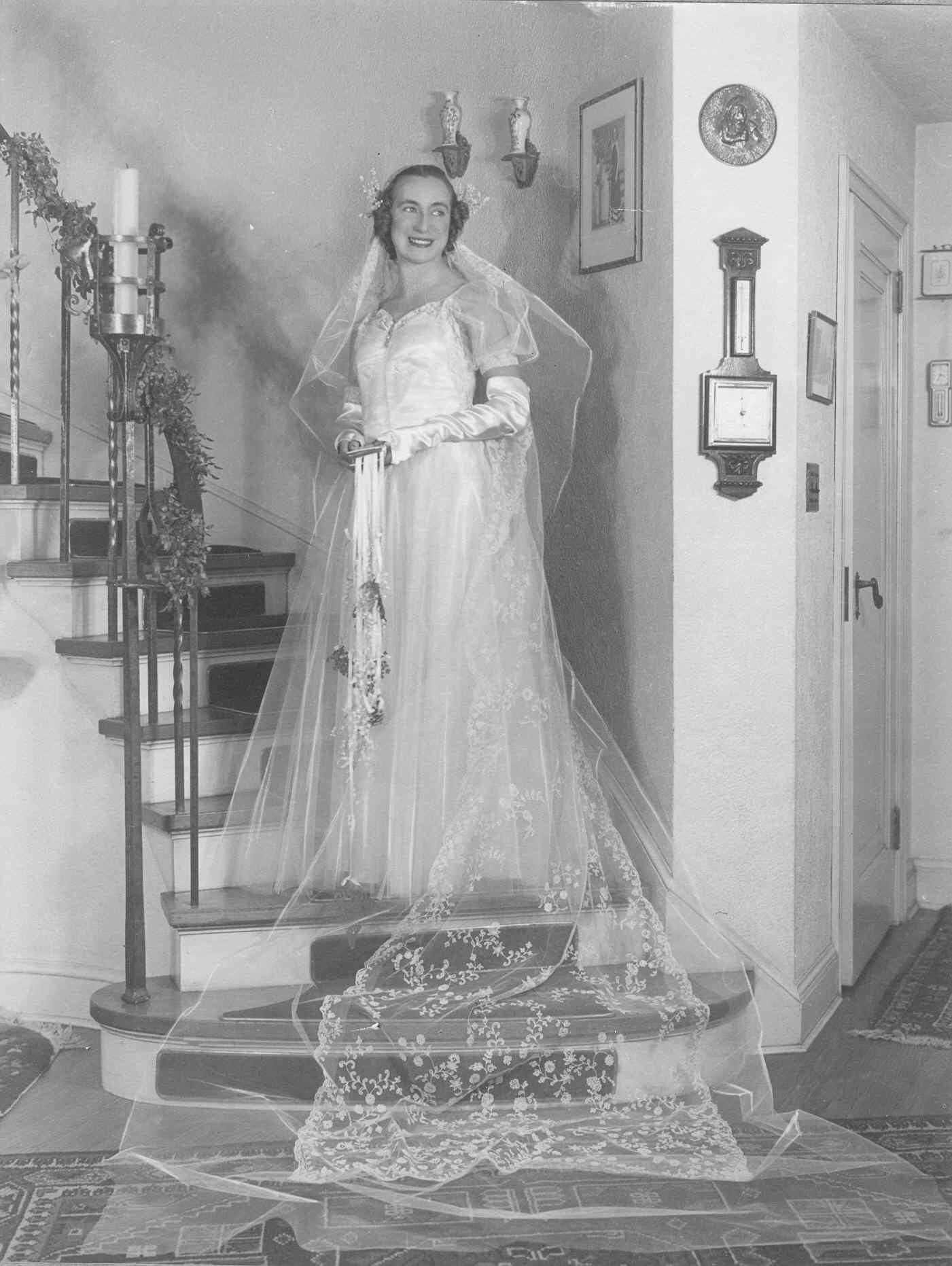 H. Lloyd Child worked for Lockheed from 1958 to 1968, when he retired. He died at Palmdale, California 5 August 1970 at the age of 66 years.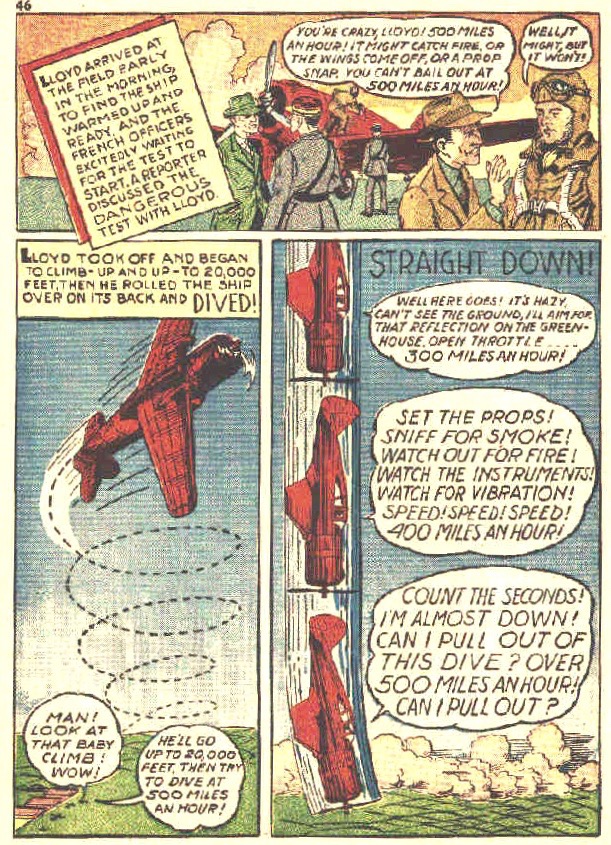 See: http://comicbookplus.com/?dlid=24805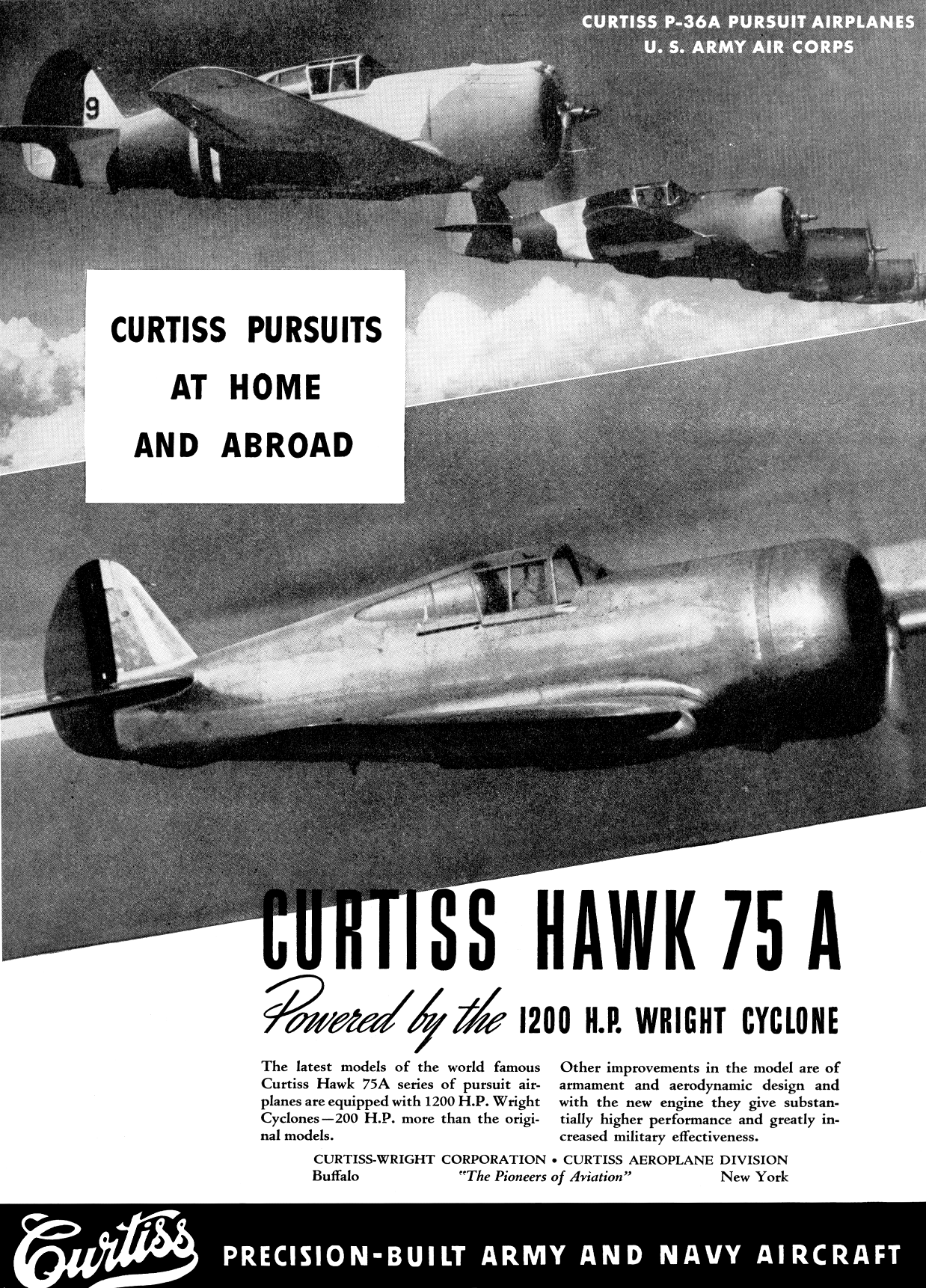 ¹ At this time, American experimental aircraft were prohibited from carrying the national identifier, "N-," to lead their registration mark.
© 2022, Bryan R. Swopes