27 January 1959: First flight, Convair 880, at Lindbergh Field, San Diego, California.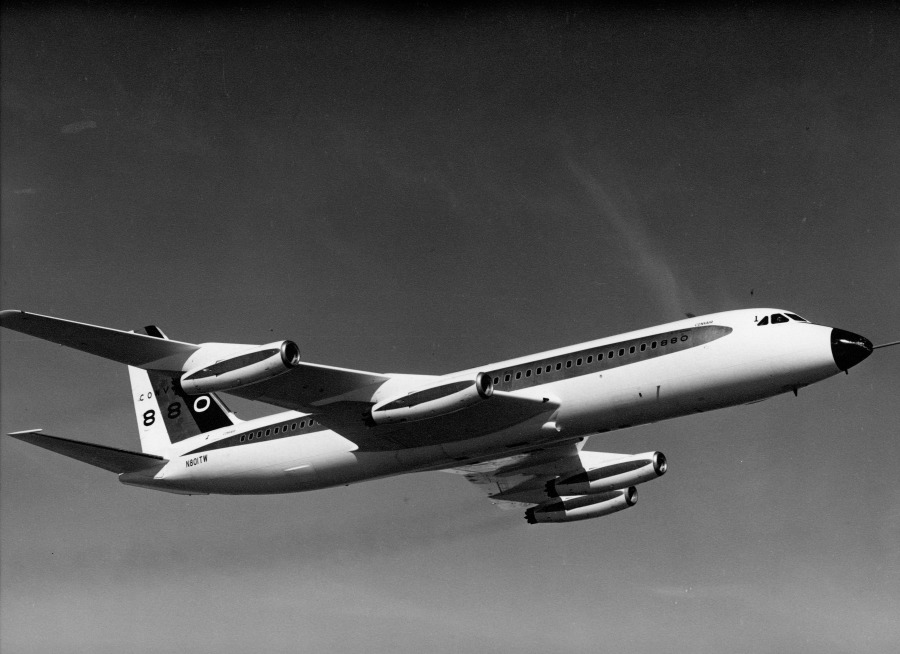 Chief Engineering Test Pilot Donald Pound Germeraad, Co-pilot Philip M. Prophett, Flight Test Engineer Bud Davies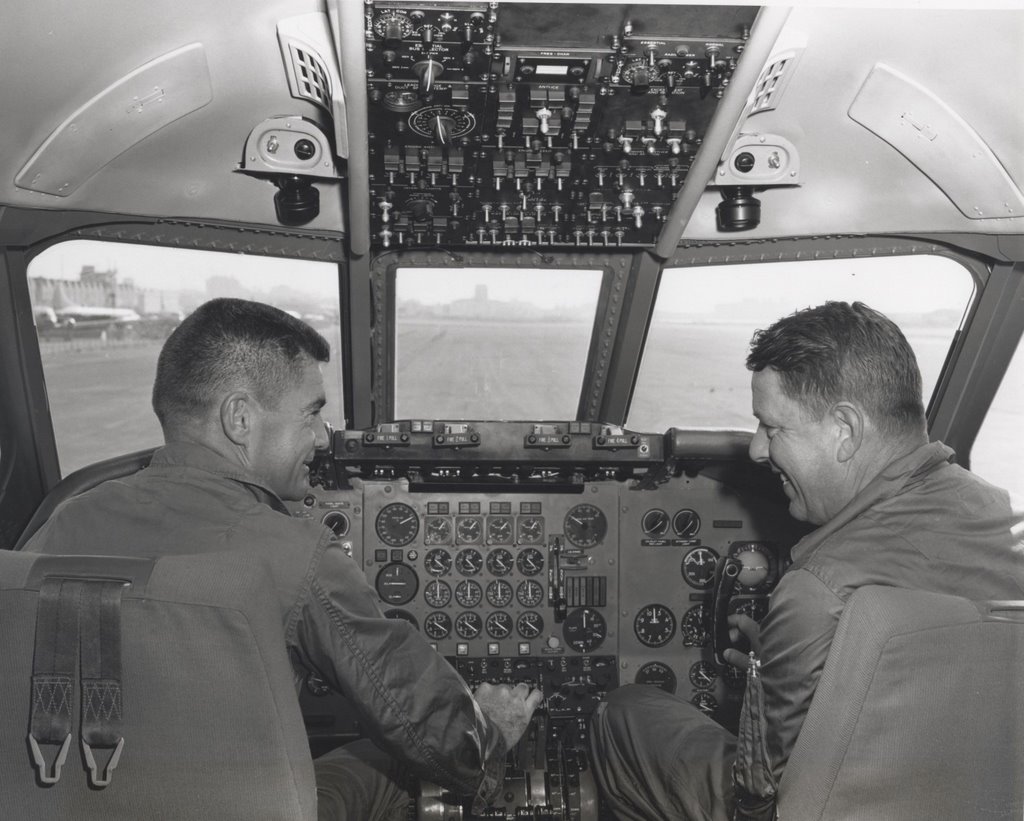 Convair Jet Airliner In First Flight
     SAN DIEGO (UPI)—Convair's 880 jet transport took off from Lindbergh Field today on its maiden flight.
     The sleek white and gold airplane. which its designers said is the world's fastest commercial aircraft, used only one-half of the runway to be airborne.
     As soon as the 129-foot 880 was airborne, chief engineering test pilot Don Germeraad out the plane in a gradual turn to take it over the Pacific Ocean and away from populated areas.
     Today's flight was scheduled to last approximately two hours.
     Convair has received orders from many major airlines for the 615-mile-per-hour 880 transport. The first 880s are expected to go into airline service in the spring of 1960.
—Independant-Journal, Vol. 98, No. 263, Tuesday, 27 January 1959, Page 13, Column 3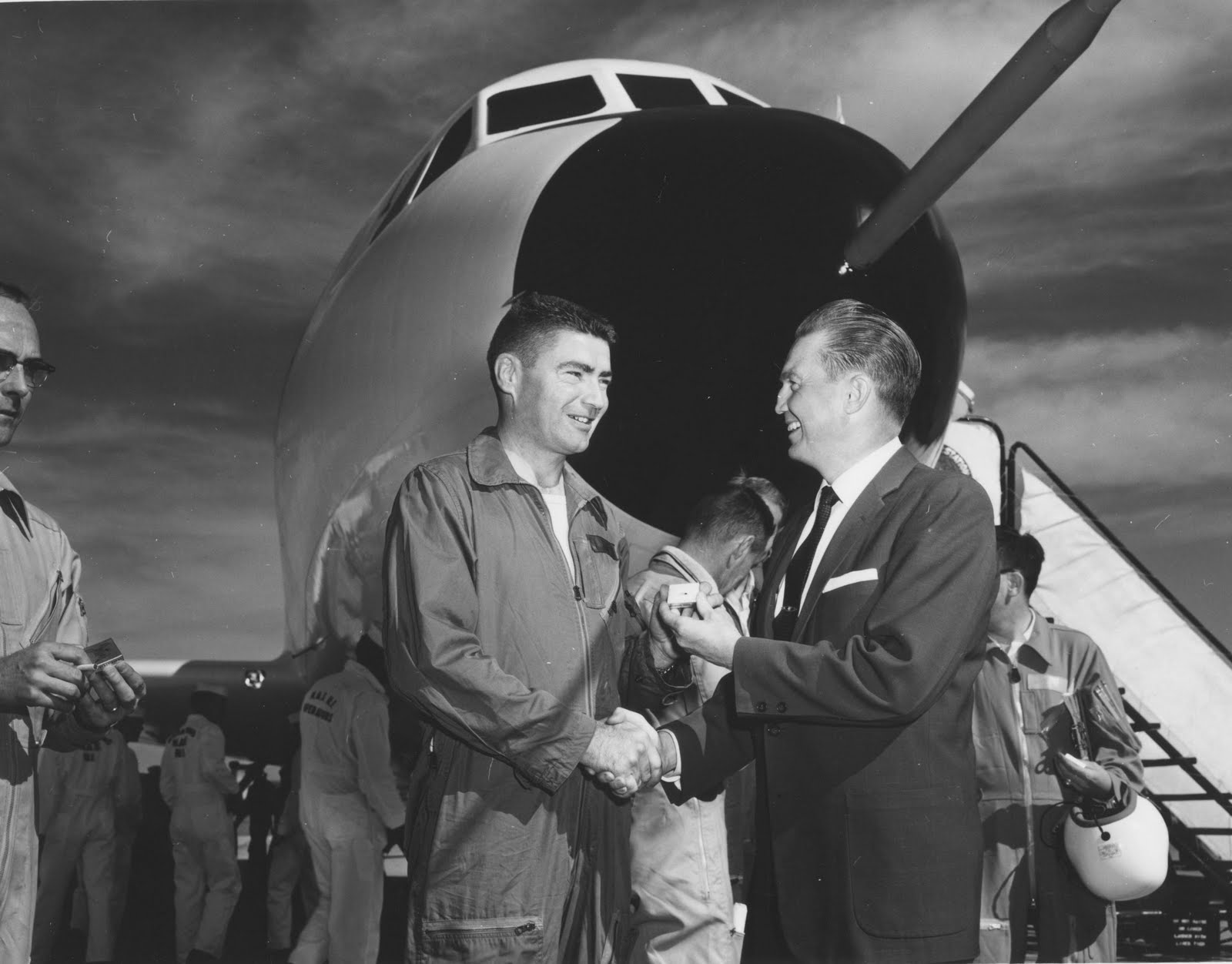 The Convair 880 was a four-engine, swept-wing turbojet-powered commercial airliner. It was operated by a flight crew of three and could carry up to 110 passengers. The Convair 880-22-M was a modified version of the standard 880-22, intended for shorter range operations. It had leading-edge slats, a higher maximum takeoff weight, stronger landing gear, a tail skid and an improved anti-lock braking system. The Convair 880 was so-named because its design top speed was 880 feet per second (600 miles per hour, or 966 kilometers per hour), faster than its Boeing 707 or Douglas DC-8 rivals.
The airplane was 129 feet, 4 inches (39.421 meters) long with a wingspan of 120 feet (36.576 meters) and overall height of 36 feet, 3.75 inches (11.068 meters). The 880 had an empty weight of 94,000 pounds (42,638 kilograms) and maximum takeoff weight was 191,000 pounds (86,636 kilograms).
The Convair 880-22-M was powered by four General Electric CJ805-3B turbojet engines. The CJ805-3B is a single-shaft, axial-flow turbojet with a 17-stage compressor section and 3-stage turbine, based on the military J79. The engine has a maximum continuous power rating of 9,800 pounds of thrust (43.593 kilonewtons) at Sea Level, and 11,650 pounds (51.822 kilonewtons) for Takeoff. The CJ805-3B is 9 feet, 2.4 inches (2.804 meters) long, 3 feet, 3.9 inches (1.013 meters) wide and 4 feet, 0.8 inches (1.240 meters) high. It weighs 2,875 pounds (1,304 kilograms).
The 880-22-M had a cruise speed of 0.82 Mach (556 miles per hour/895 kilometers per hour) at 30,000 feet (9,144 meters). The service ceiling was 41,000 feet (12,497 meters). Maximum range was 5,056 miles (8,137 kilometers).
The Convair Division of General Dynamics built 65 Convair 880 airliners at San Diego, California, between 1959 and 1962. Delta Air Lines retired its last one in January 1974.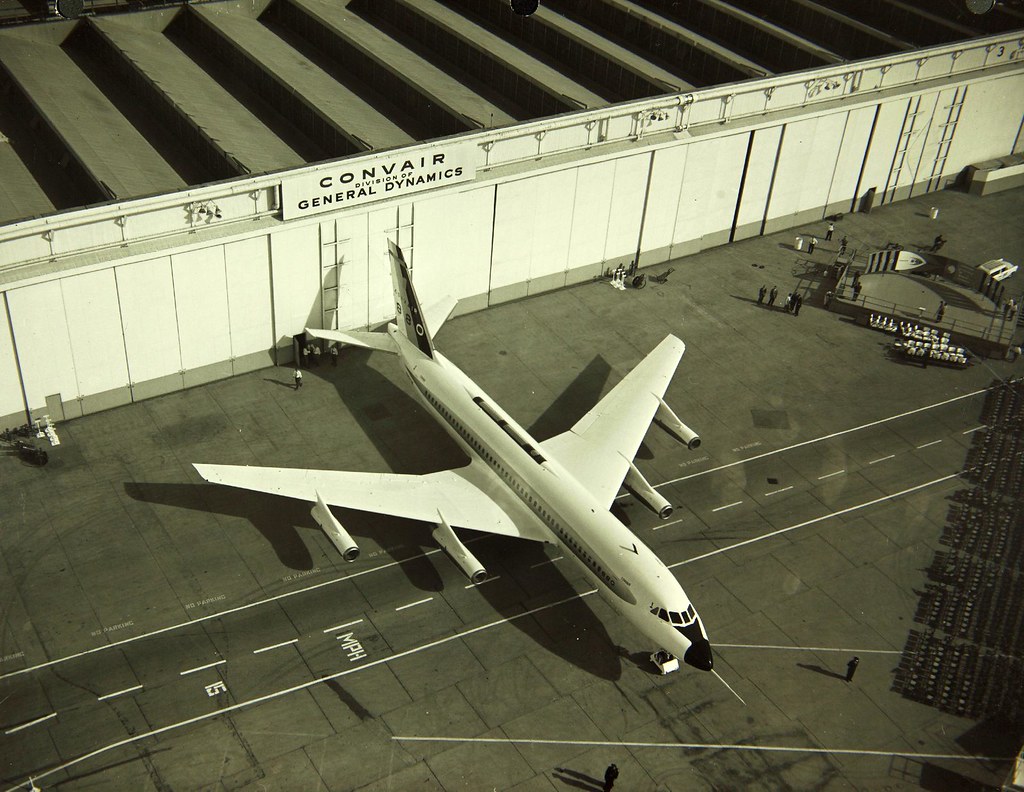 N801TW rolled out of the Convair plant in San Diego, 15 December 1958. It was issued a type certificate by the Federal Aviation Administration on 14 July 1961. The 880 entered commercial service with Trans World Airways 19 July 1961. The airliner was withdrawn from use 14 July 1974 and stored at Kansas City International Airport (MCI). It was deregistered 1 July 1977.
Donald Pound Germeraad was born 18 July 1921 in Yellowstone County, Montana. He was the second of seven children of John Henry Germeraad, a farmer, and Jane Holland Blake Germeraad.
Don Germeraad graduated from the Billings Polytechnic Institute, Billings, Montana, with a degree in Mechanical Engineering in 1941.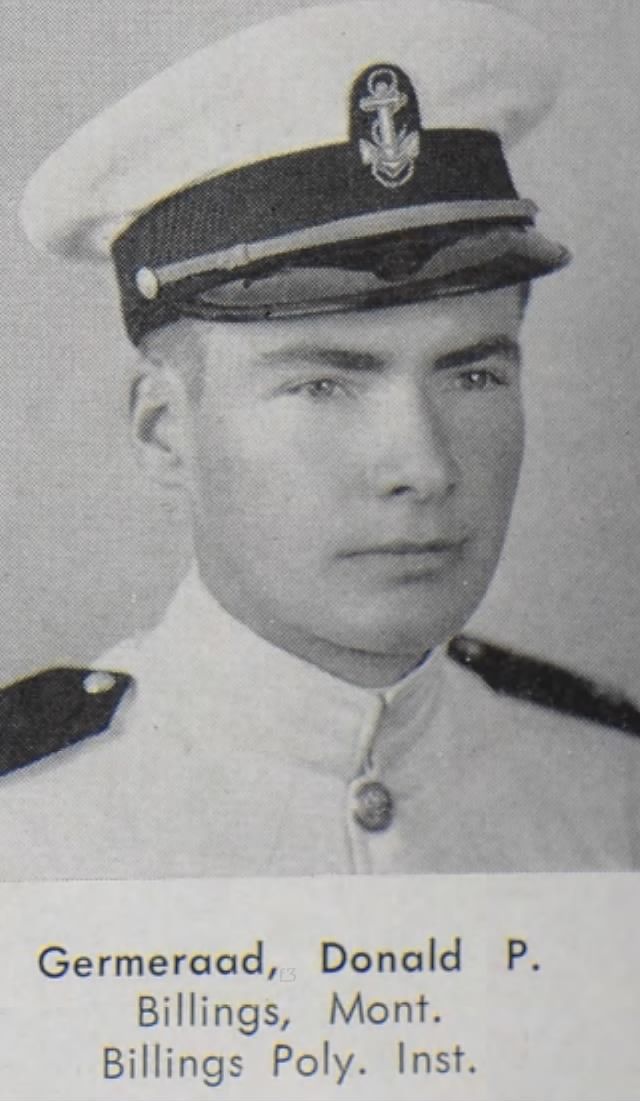 On 13 August 1941. Germeraad enlisted in the United States Navy as a Seaman 2c (V-5 Program) at Seattle, Washington (510-09-10). He was sent to the Naval Reserve Aviation Base at Seattle for Indoctrinal Training, and then to NAS Corpus Christi, Texas for flight training.
On completion of flight training, Germeraad was commissioned as an ensign, United States Naval Reserve, 25 March 1942.
He was promoted to lieutenant, USNR, 1 April 1944.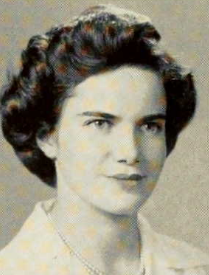 Lieutenant Germeraad married Lieutenant (j.g.) Esther Pietrina Aspesi, Nurse Corps, United States Navy, at Compton, California, 6 March 1946. Miss Simmons had attended Brighton High Cchool, Brighton, Massachussetts, and was a 1943 graduate of Simmons College School of Nursing. During World War II, Lieutenant Aspesi had been a member of the Navy's Flight Evacuation Unit, serving at Guam, Iwo Jima and Okinawa.
Germeraad was promoted to lieutenant commander, USNR, 1 June 1946. In 1947, he was the commanding officer of VR-54, based at NAS Los Alamitos, California.
Germeraad graduated from Massachusetts Institute of Technology (MIT), with a Bachelor's Degree in Aeronautical Engineering, 17 June 1950. He was awarded the Webb Salisbury Memorial Award for outstanding work in aeronautical engineering.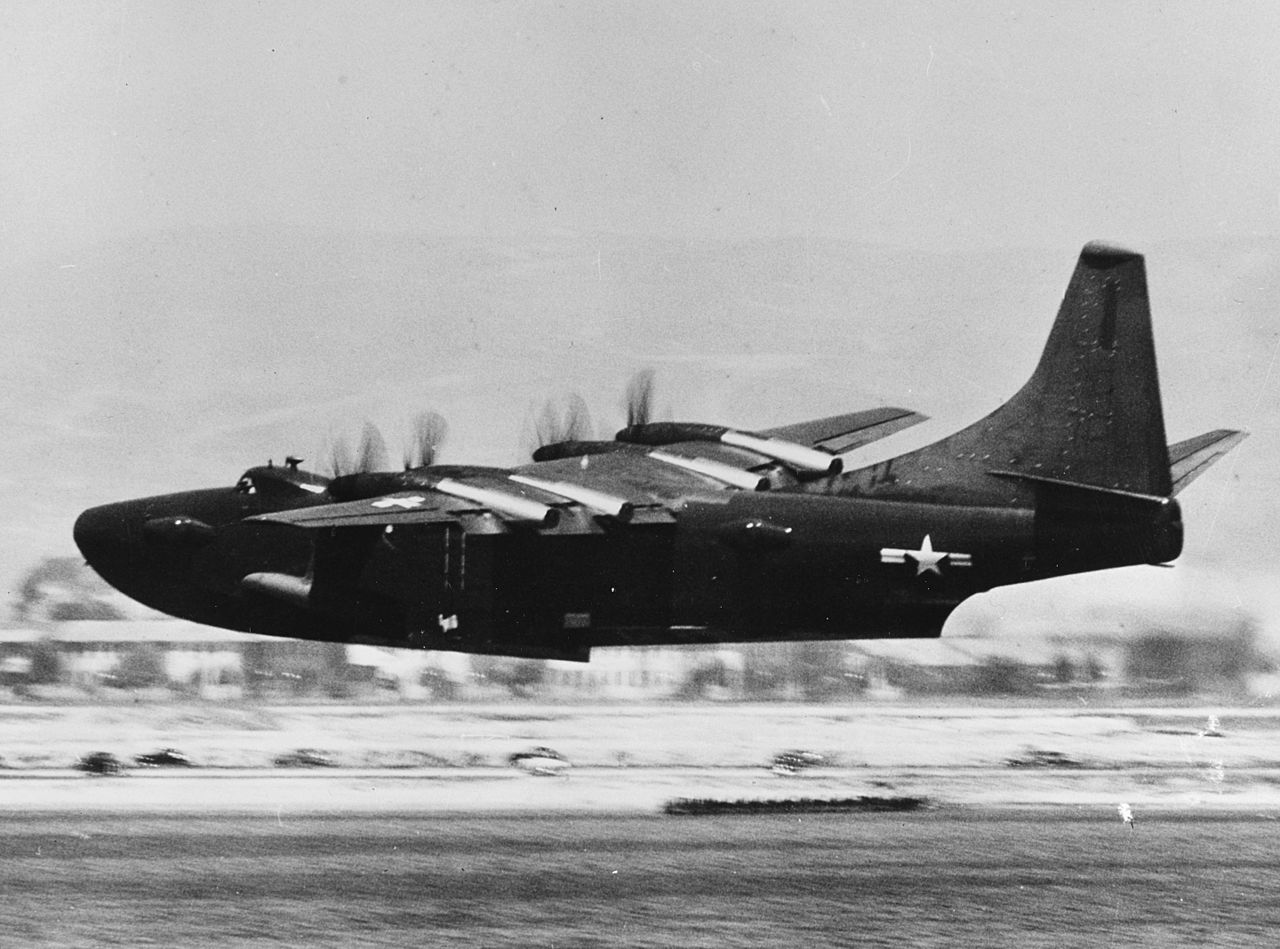 Lieutenant Commander Germeraad was awarded the Air Medal, 30 September 1952.
Promoted to commander, USNR, 1 July 1954
Chief Engineering Test Pilot, Convair, 1947–1962; chief, crew performance, 1962–1966. He made the first flights of the 240 Turboliner, 16 March 1947; XP5Y-1 Tradewind, 18 April 1950; R3Y-1, 22 February 1954; the 880; and the 990, 24 January 1961. He also flew the XF2Y-1 Sea Dart.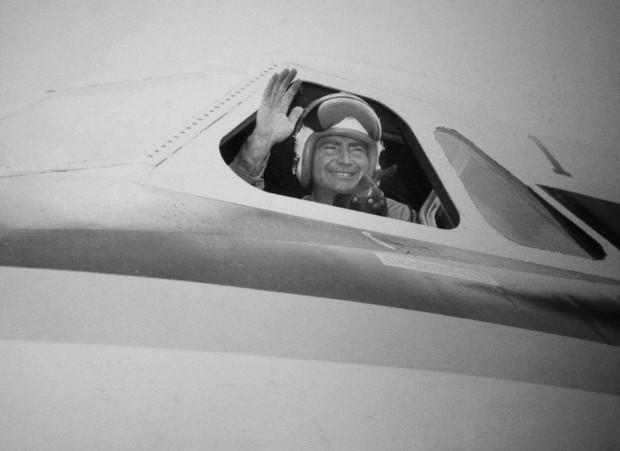 Promoted to Captain, United States Naval Reserve, 1 April 1962
1966, member of the board of directors of the American Institute of Aeronautics and Astronautics.
Manager, Ocean Systems Program Development, Lockheed Missiles & Space Company, Sunnyvale, California 1966–1969, Deep Submergence Search Vehicle (DSSV)
Ocean Chief Named by Lockheed
     SUNNYVALE, Calif.—Donald P. Germeraad has joined Lockheed Missiles & Space Co. as manager of advanced ocean programs, the company has announced.
     A veteran of more than 26 years in the aerospace industry, a former chief engineering test pilot and a graduate student with highest honors from MIT, Germeraad has held managerial positions in life sciences and crew systems and has been the operator and test consultant on deep-diving research submersibles.
     At Lockheed, Germeraad will direct design studies for advanced ocean systems concepts. He will manage research and development efforts involving conceptual design and systems analysis studies of advanced ocean systems, supporting technology programs and the integration of associated subsystems and support equipment. He reports to James G. Wenzel, manager of the ocean systems organization.
     "EXAMPLES of some of the more challenging projects which we are aggressively pursuing," Germeraad noted, "are technology extensions of our Deep Quest submarine and Deep Submergence Rescue Vehicle (DSRV), advanced structures and materials, underwater imaging systems,  and submerged hydraulic and electrical components, to mention but a few. These are all important considerations for the Deep Submergence Search Vehicle (DSSV)," which would be the follow-on to the rescue vehicle.
—Orlando Sentinel, Vol. 82, No. 205, Sunday, 4 December 1966, Page 5-C, Column 7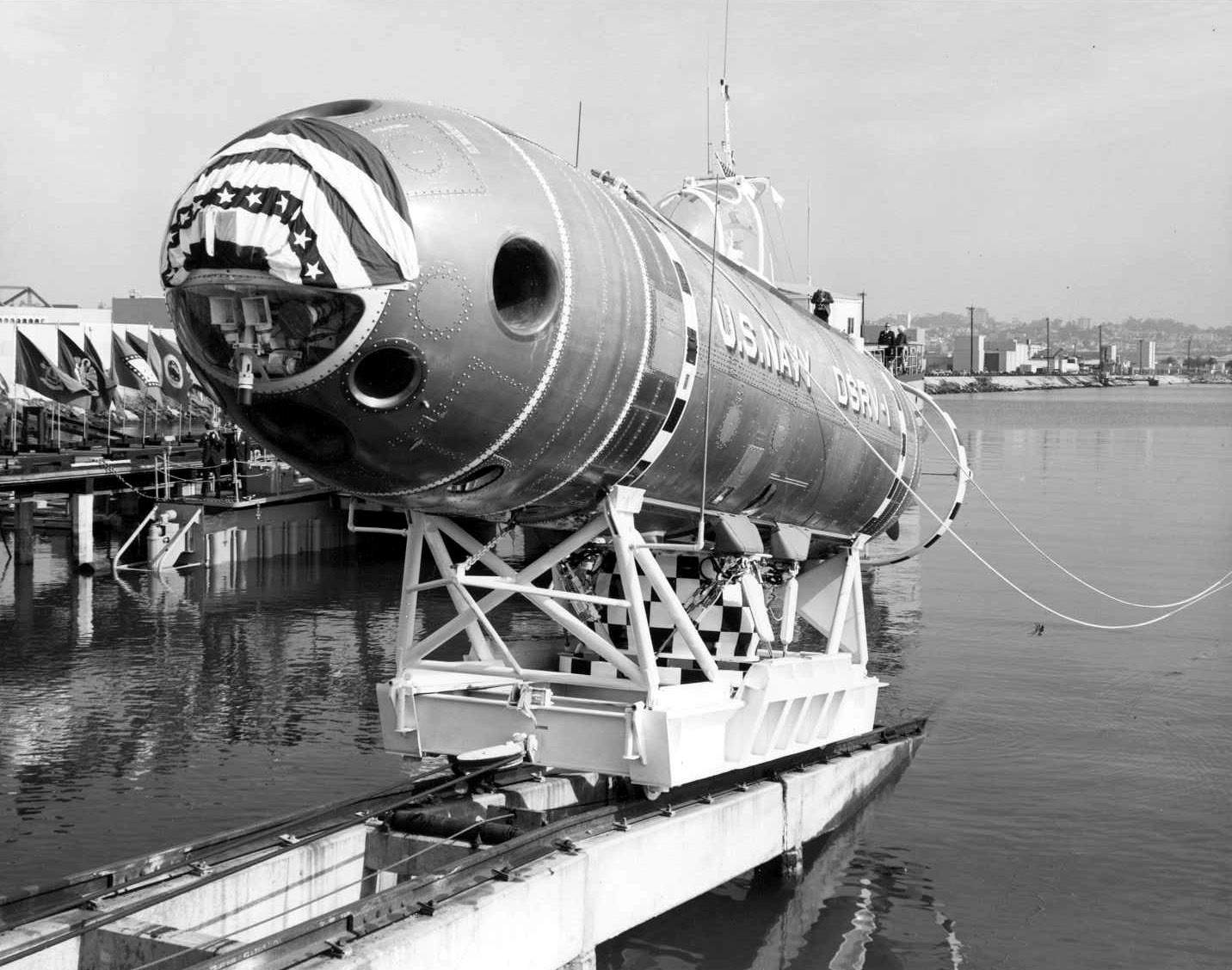 Director test operations space program 1969–1972
Masters Degree in Systems Management, University of Southern California, 1971
Program Manager high speed ships, 1972–1976
Dierector-manager ocean system program development 1976–1983
Retired as Captain, United States Naval Reserve, July 1972
Died 11 May 1992 in Mulnomah County, Oregon. Buried Fort Rosecrans National Cemetery, Plot MU 0 49, San Diego, California.
© 2023, Bryan R. Swopes