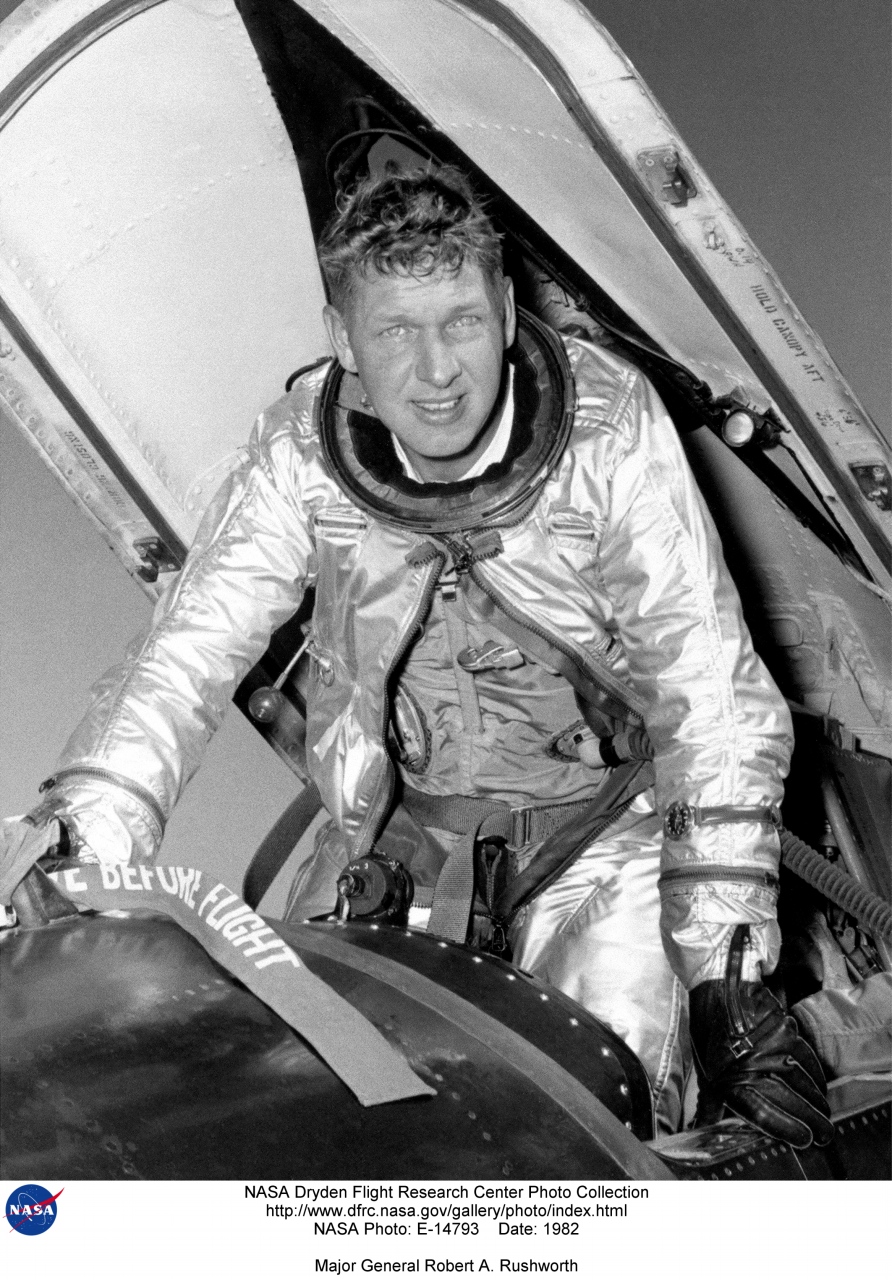 27 June 1963: At 09:56:03.0 PDT, Major Robert A. Rushworth, United States Air Force, flying the Number Three North American Aviation X-15 research rocketplane, 56-6672, was air-dropped from the NB-52B Stratofortress mothership, Balls 8, over Delamar Dry Lake in Nevada.
This was the 87th flight of the X-15 Program, and Bob Rushworth's 14th.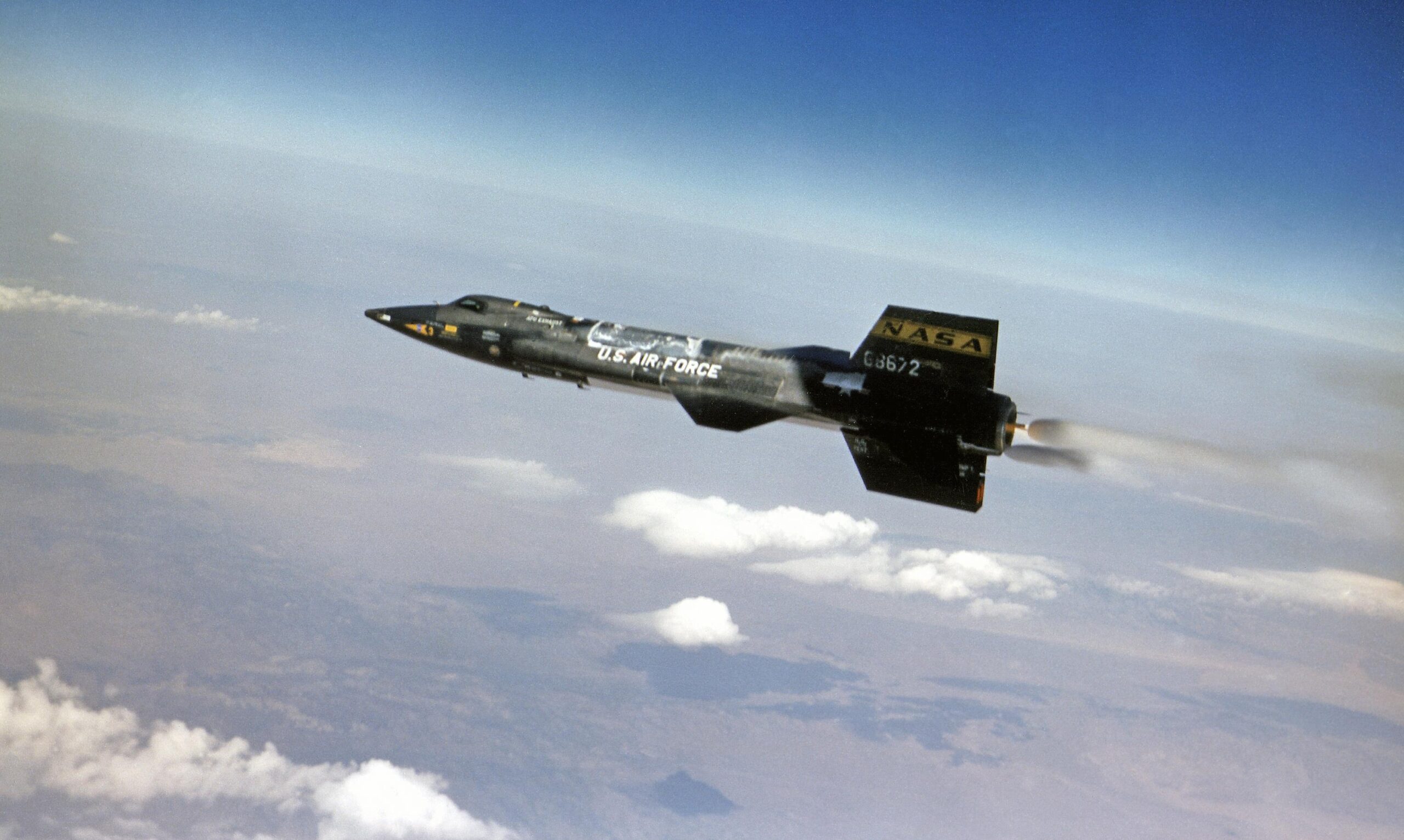 Rushworth fired the Reaction Motors XLR99-RM-1 engine for 80.1 seconds and accelerated to Mach 4.89 (3,425 miles per hour, 5,512 kilometers per hour). The X-15 climbed to an altitude of 285,000 feet (86,868 meters, 53.98 miles). Rushworth touched down at Edwards Air Force Base after 10 minutes, 28.0 seconds of flight.
Major Rushworth qualified for Astronaut wings on this flight, the second X-15 pilot to do so.
From 1960 and 1966, Bob Rushworth made 34 flights in the three X-15s, more than any other pilot.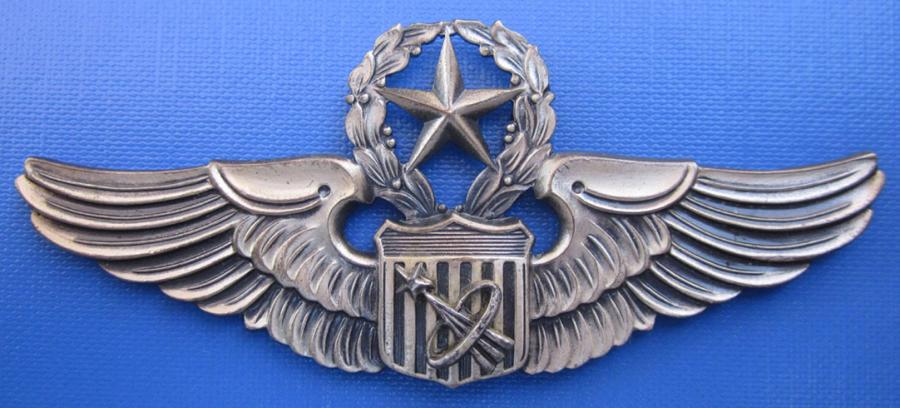 © 2015, Bryan R. Swopes