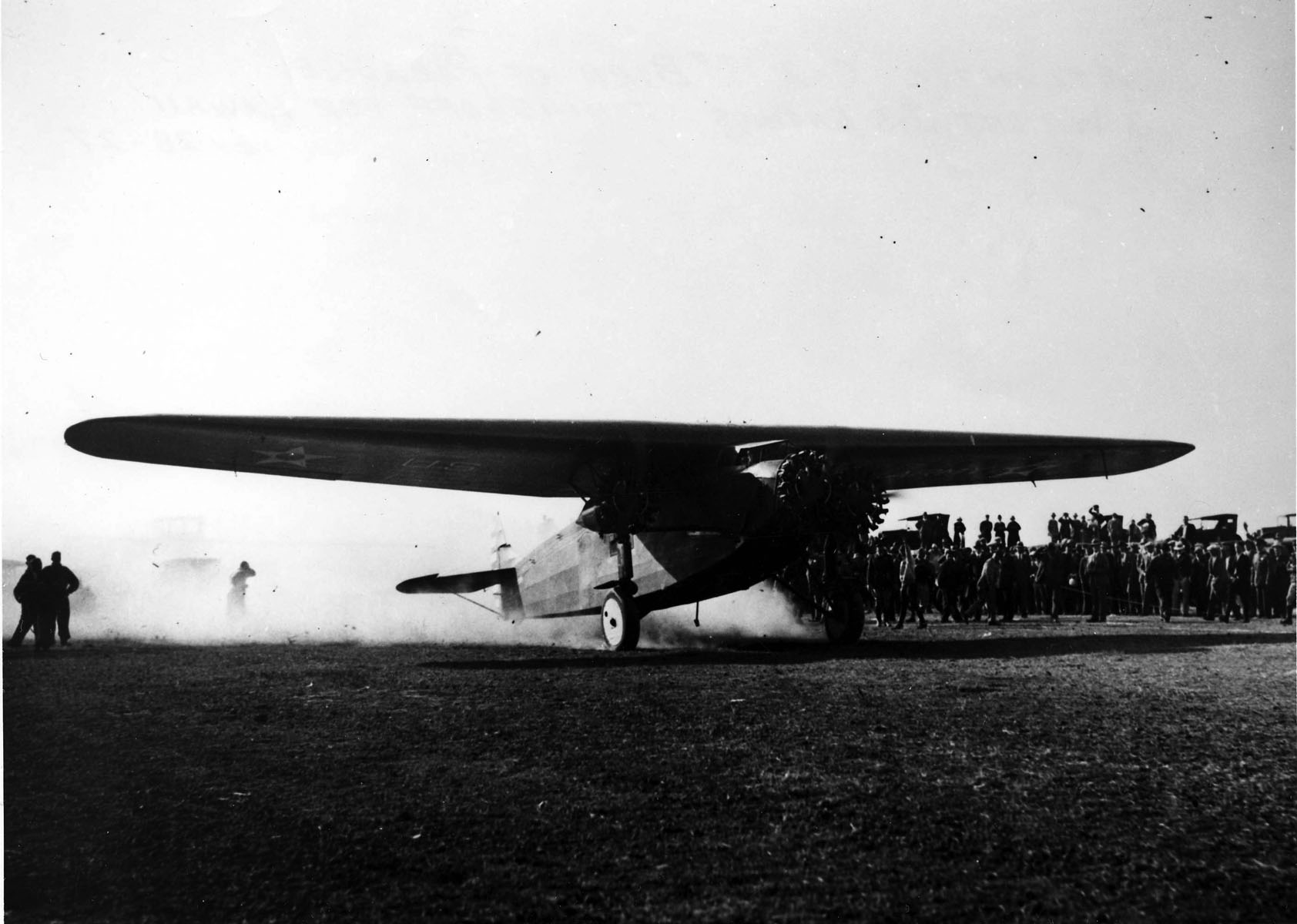 28 June 1927: At 7:09 a.m., PDT, 1st Lieutenant Lester J. Maitland and 1st Lieutenant Albert F. Hegenberger, Air Service, United States Army, took off from Oakland Municipal Airport, California, aboard an Atlantic-Fokker C-2, serial  number A.S. 26-202, Bird of Paradise. Their destination was Wheeler Field, Honolulu, Territory of Hawaii, 2,407 miles (3,874 kilometers) across the Pacific Ocean.
The Air Service had been planning such a flight for many years. Specialized air navigation equipment had been developed, much of it by Lieutenant Hegenberger, and simulations and practice flights had been carried out.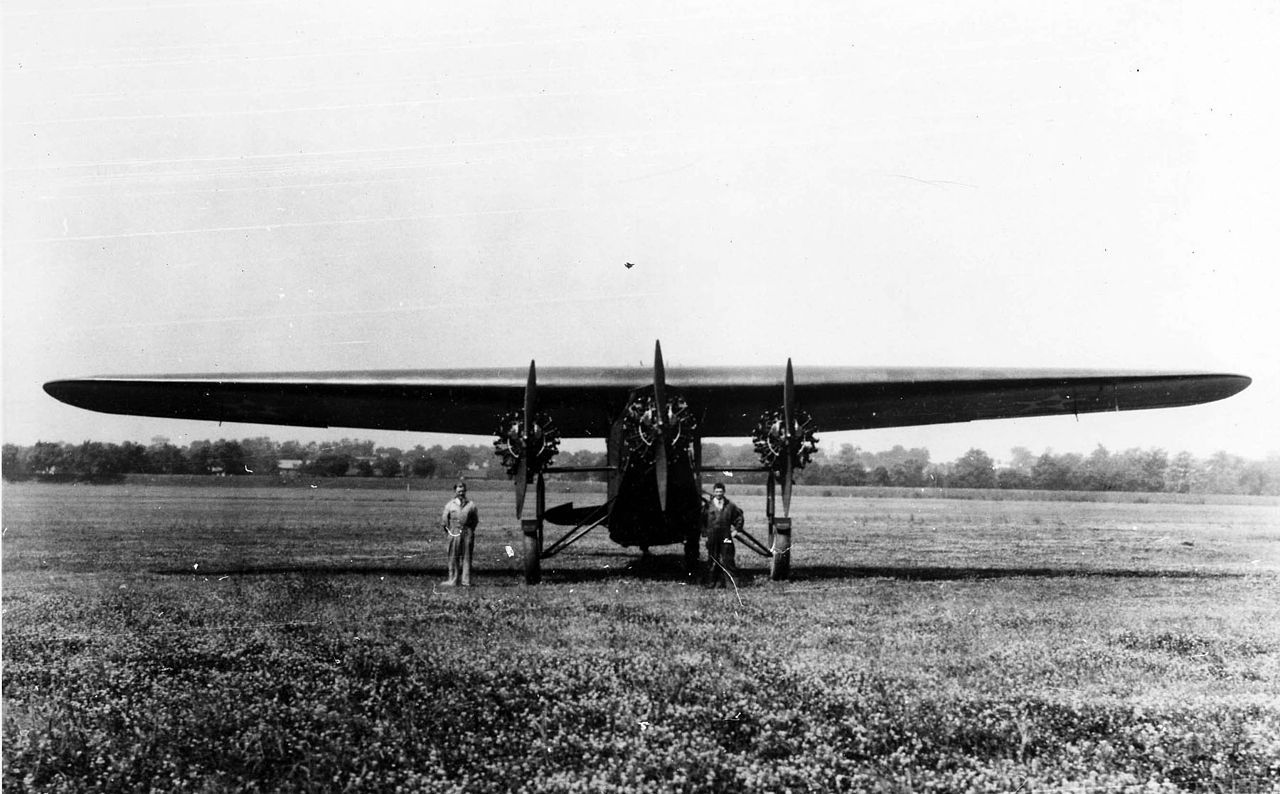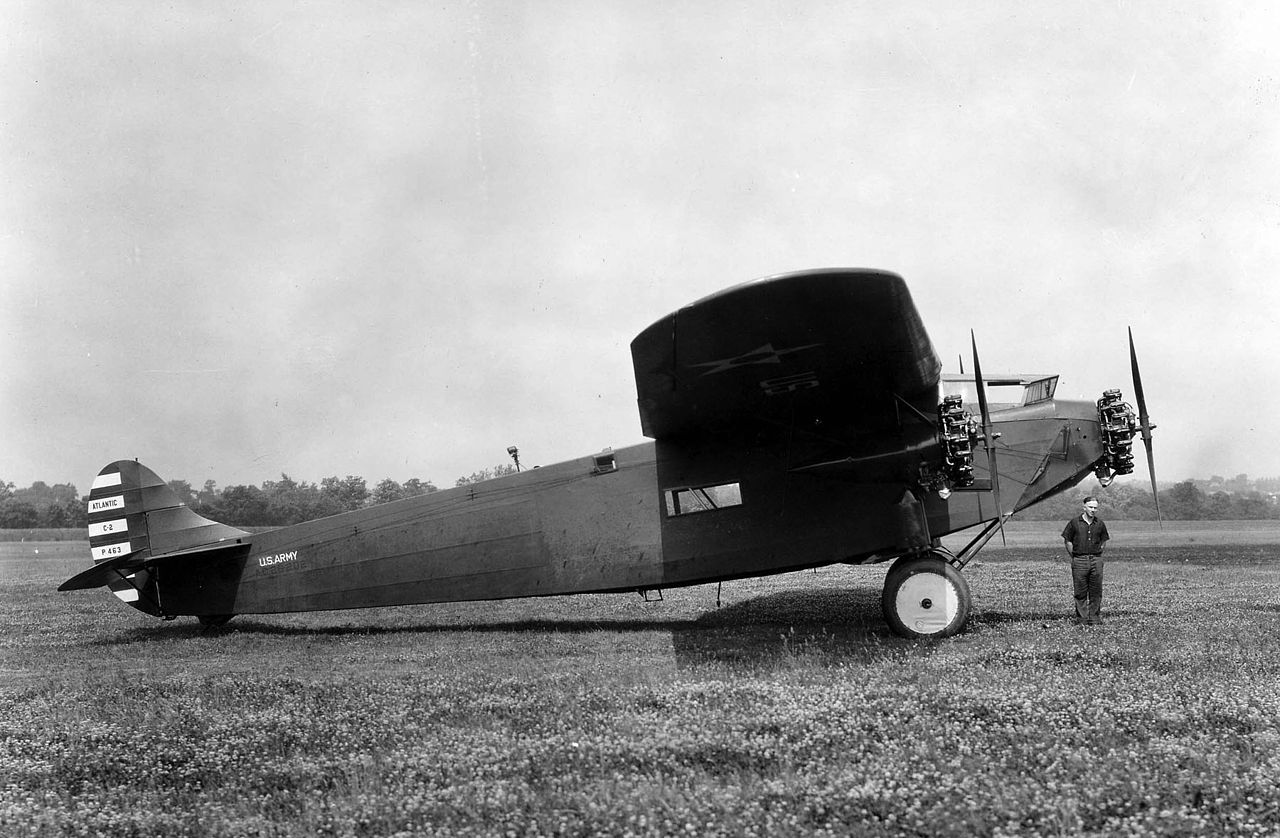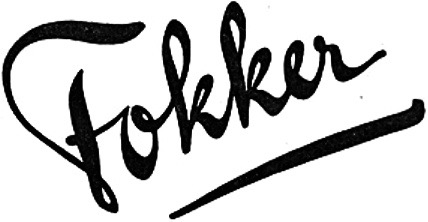 Bird of Paradise was built by the Atlantic Aircraft Co., Teterboro, New Jersey, the American subsidiary of Fokker. Derived from the civil Fokker F.VIIa/3m, a three-engine high-wing passenger transport with fixed landing gear. It had been adopted by the Air Service as a military transport. A.S. 26-202 was modified with a larger wing, increased fuel capacity, and the installation of Hegenberger's navigation equipment.
It was powered by three 787.26-cubic-inch-displacement (12.901 liter) air-cooled Wright Aeronautical Corporation Model J-5C Whirlwind nine-cylinder radial engines with a compression ratio of 5.1:1. The J-5C was rated at 200 horsepower at 1,800 r.p.m., and 220 horsepower at 2,000 r.p.m. They turned two-bladed Standard adjustable-pitch propellers through direct drive. The Wright J-5C was 2 feet, 10 inches (0.864 meters) long and 3 feet, 9 inches (1.143 meters) in diameter. It weighed 508 pounds (230.4 kilograms).
The C-2 was fueled with 1,134 gallons (4,293 liters) of gasoline and 40 gallons (151 liters) of oil.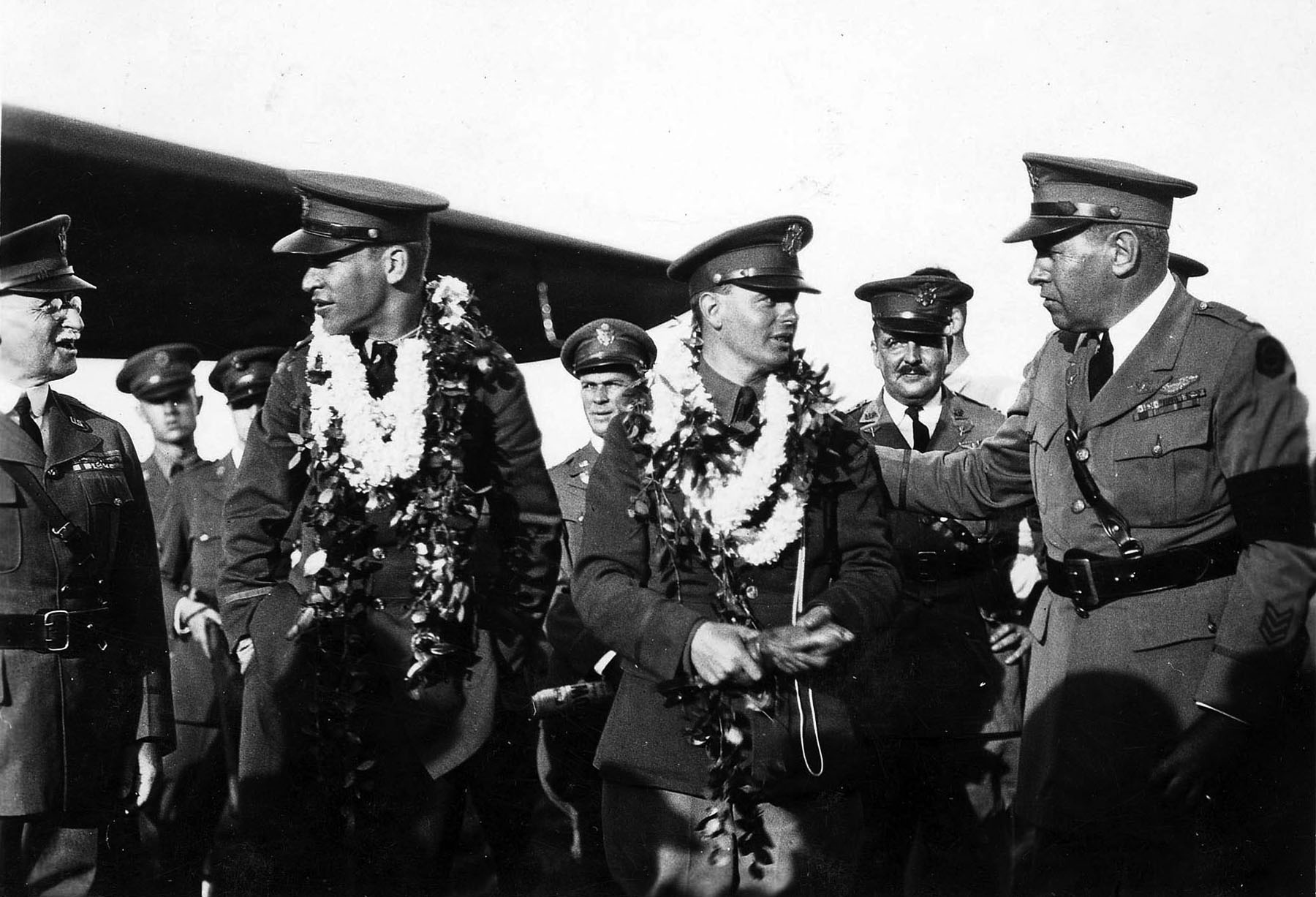 Maitland and Hegenberger planned to fly a Great Circle route to Hawaii and to use radio beacons in California and Hawaii to guide them, in addition to celestial navigation. For most of the flight, however, they were not able to receive the radio signals and relied on ded reckoning.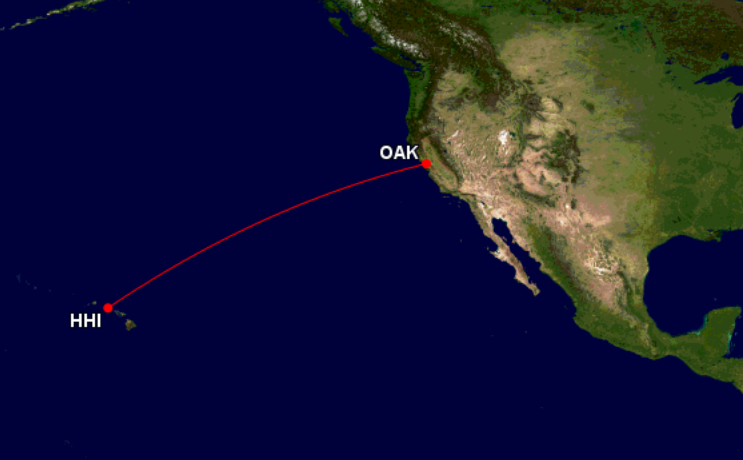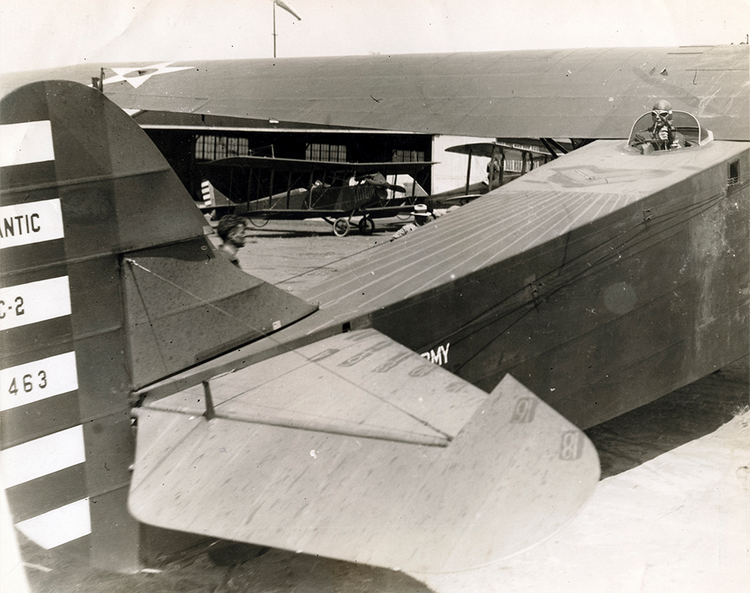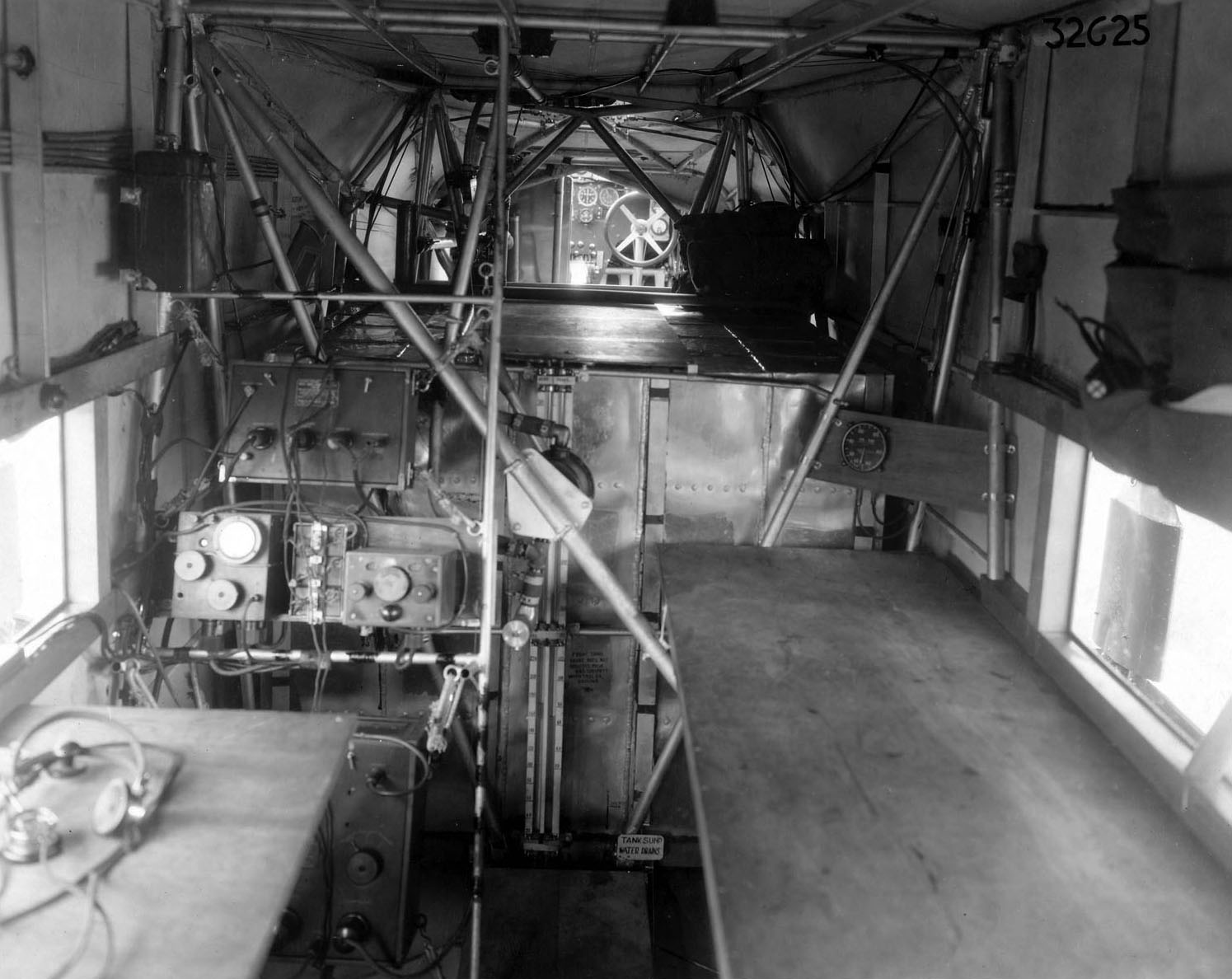 After 25 hours, 50 minutes of flight, Bird of Paradise landed at Wheeler Field, 6:29 a.m., local time, 29 June 1927. It had completed the first Transpacific Flight.
For their achievement, both officers were awarded the Distinguished Flying Cross.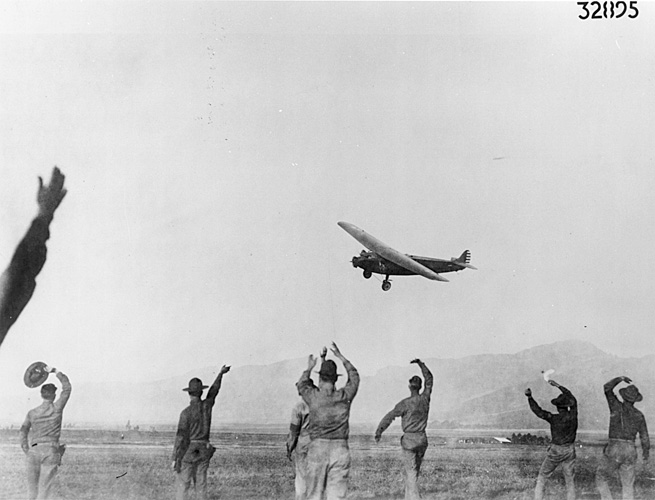 © 2018, Bryan R. Swopes