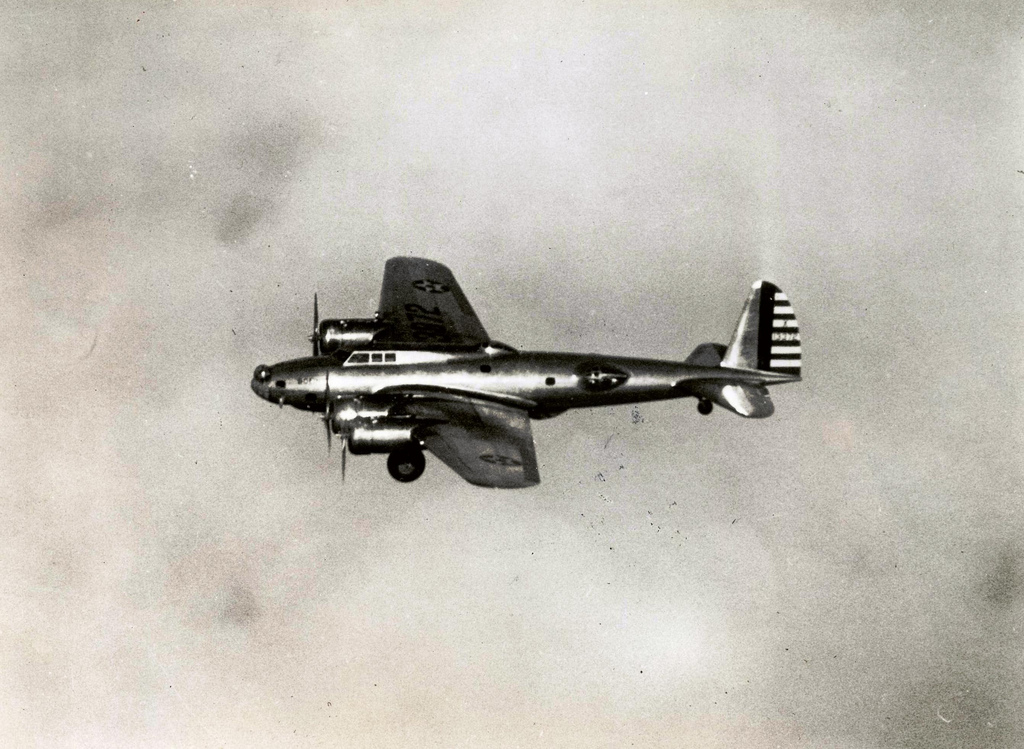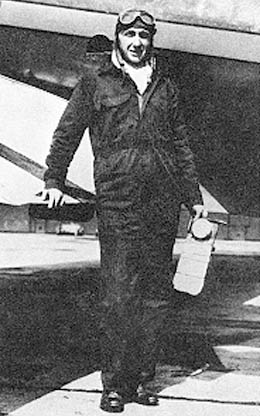 28 July 1935, At Boeing Field, Seattle, Chief Test Pilot Leslie Ralph ("Les") Tower and Louis Waite took off on the maiden flight of the Boeing Model 299, X13372,¹ a prototype four-engine long range heavy bomber. For approximately one-and-a-half hours, Tower flew back and forth between Tacoma and Fort Lewis. When he landed, he said, "It handles just like a little ship—a little bigger, of course."
The Boeing Model 299 was a four-engine bomber operated by a crew of eight. It  was designed to meet a U.S. Army Air Corps proposal for a multi-engine bomber that could carry a 2,000 pound (907 kilogram) bomb load a distance of 2,000 miles (3,219 kilometers) at a speed greater than 200 miles per hour (322 kilometers per hour). Design of the prototype began in June 1934 and construction was started 16 August 1934. The Air Corps designated it B-299, and later, XB-17. It did not carry a military serial number, being marked with civil experimental registration X13372.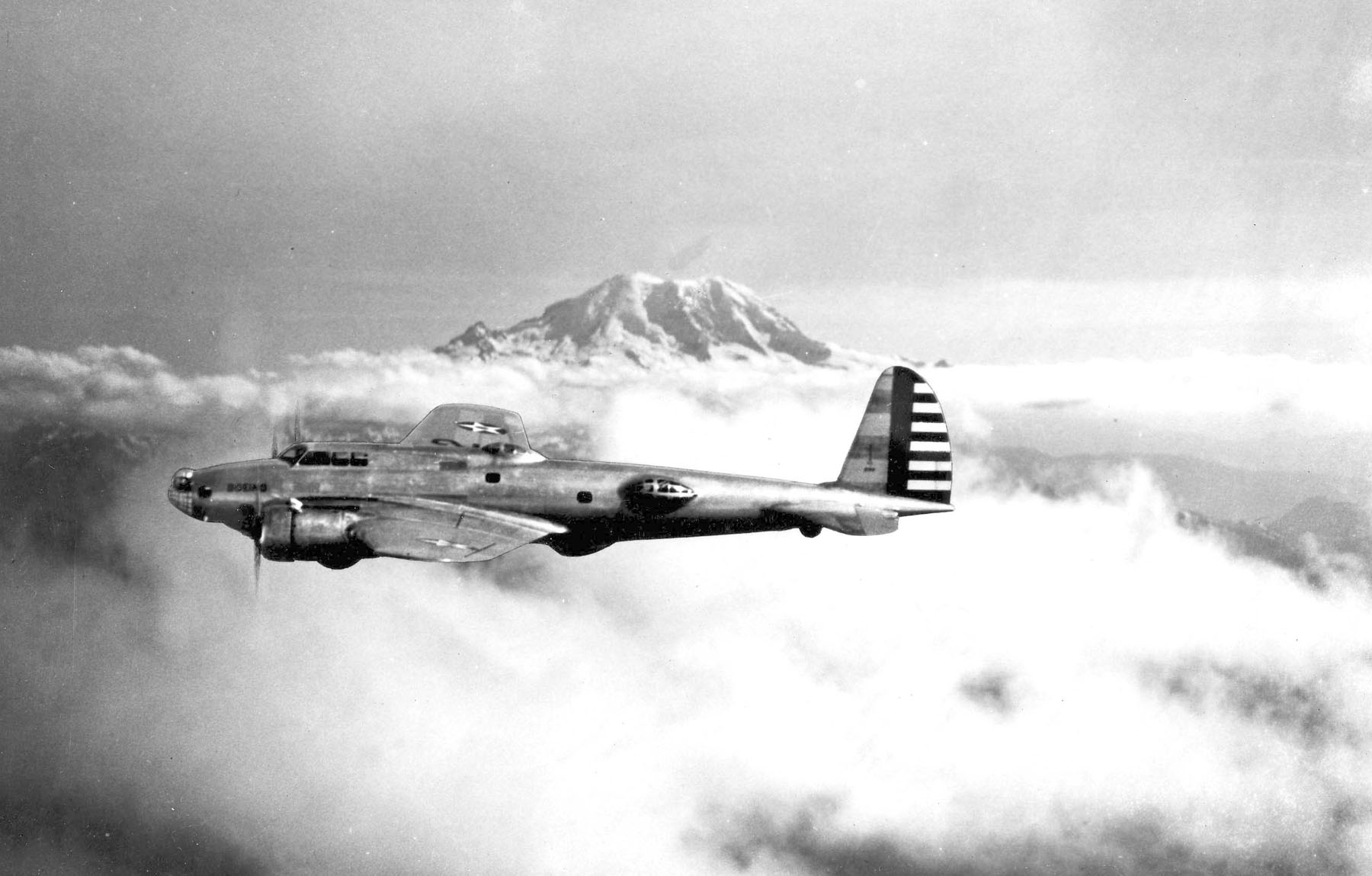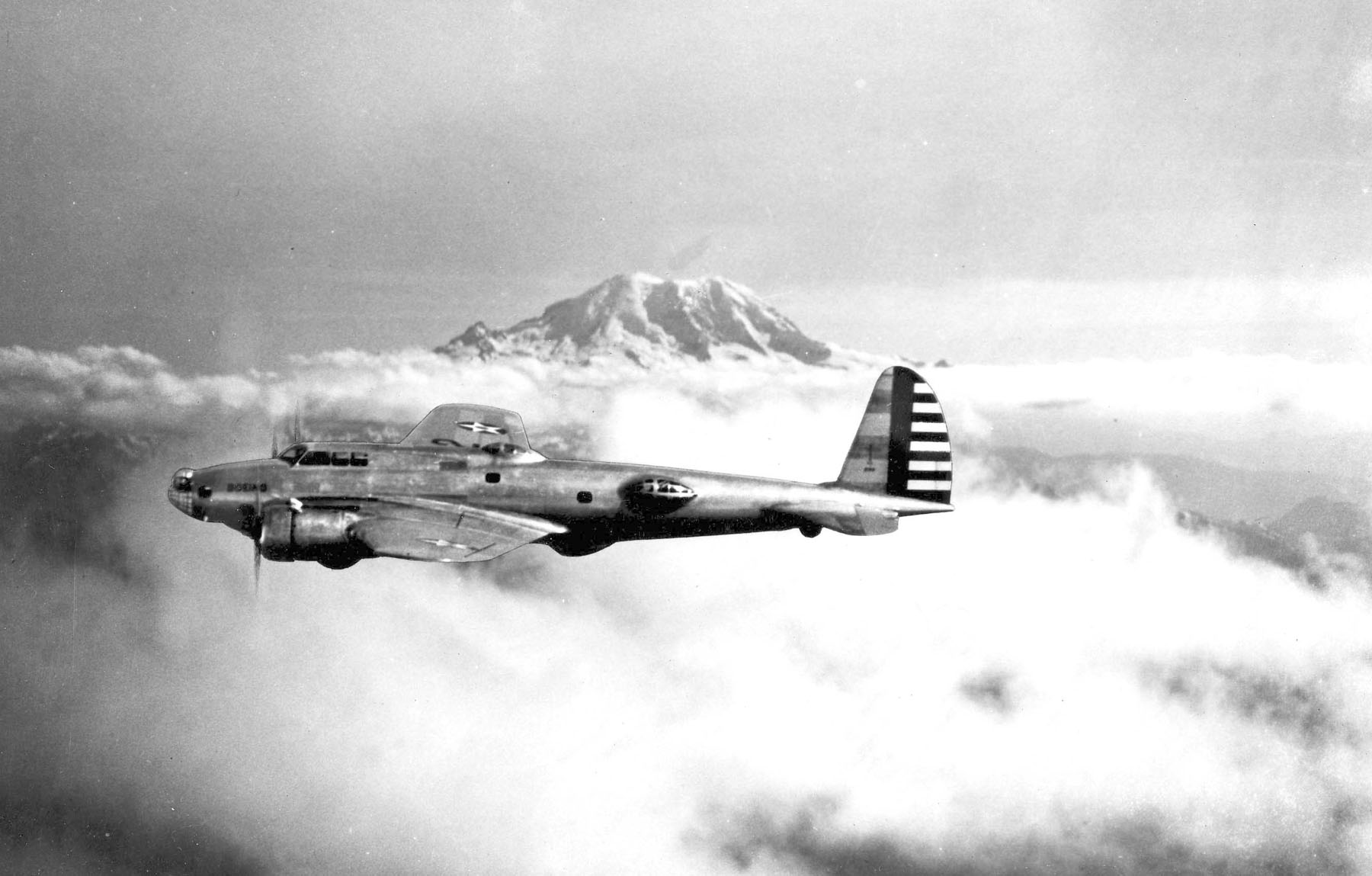 The Model 299 was 68 feet, 9 inches (20.955 meters) long with a wingspan of 103 feet, 9–3/8 inches (31.633 meters) and height of 14 feet, 11–5/16 inches (4.554 meters). Its empty weight was 21,657 pounds (9,823 kilograms). The maximum gross weight was 38,053 pounds (17,261 kilograms).
The prototype was powered by four air-cooled, supercharged, 1,690.537-cubic-inch-displacement (27.703 liter) Pratt & Whitney Hornet S1E-G nine-cylinder radial engines with a compression ratio of 6.5:1. The S1E-G was rated at 750 horsepower at 2,250 r.p.m., and 875 horsepower at 2,300 r.p.m. for takeoff, using 87-octane gasoline. They turned 11 foot, 6 inch (3.505 meters) diameter, three-bladed, Hamilton Standard Hydromatic constant-speed propellers through a 3:2 gear reduction. The S1E-G was 4 feet, 1.38 inches (1.254 meters) long, 4 feet, 6.44 inches (1.383 meters) in diameter and weighed 1,064 pounds (483 kilograms)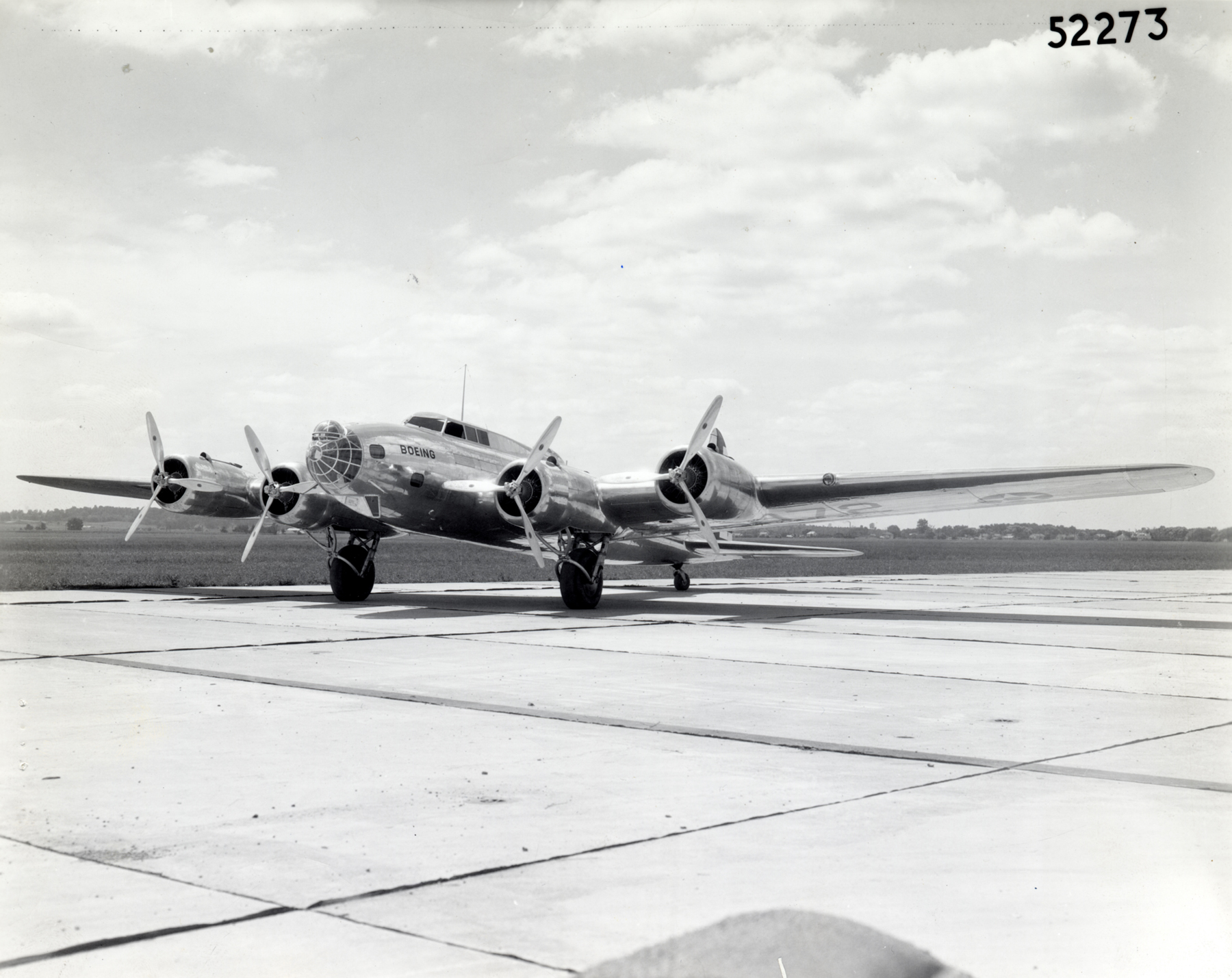 In flight testing, the Model 299 had a cruise speed of 204 miles per hour (328 kilometers per hour) and a maximum speed of 236 miles per hour (380 kilometers per hour) at 10,000 feet (3,048 meters). The service ceiling was 24,620 feet (7,504.2 meters). Its maximum range was 3,101 miles (4,991 kilometers). Carrying a 2,573 pounds (1,167 kilograms) load of bombs, the range was 2,040 miles (3,283 kilometers).


The XB-17 could carry eight 500 pound (226.8 kilogram) bombs in an internal bomb bay. Defensive armament consisted of five air-cooled Browning .30-caliber machine guns.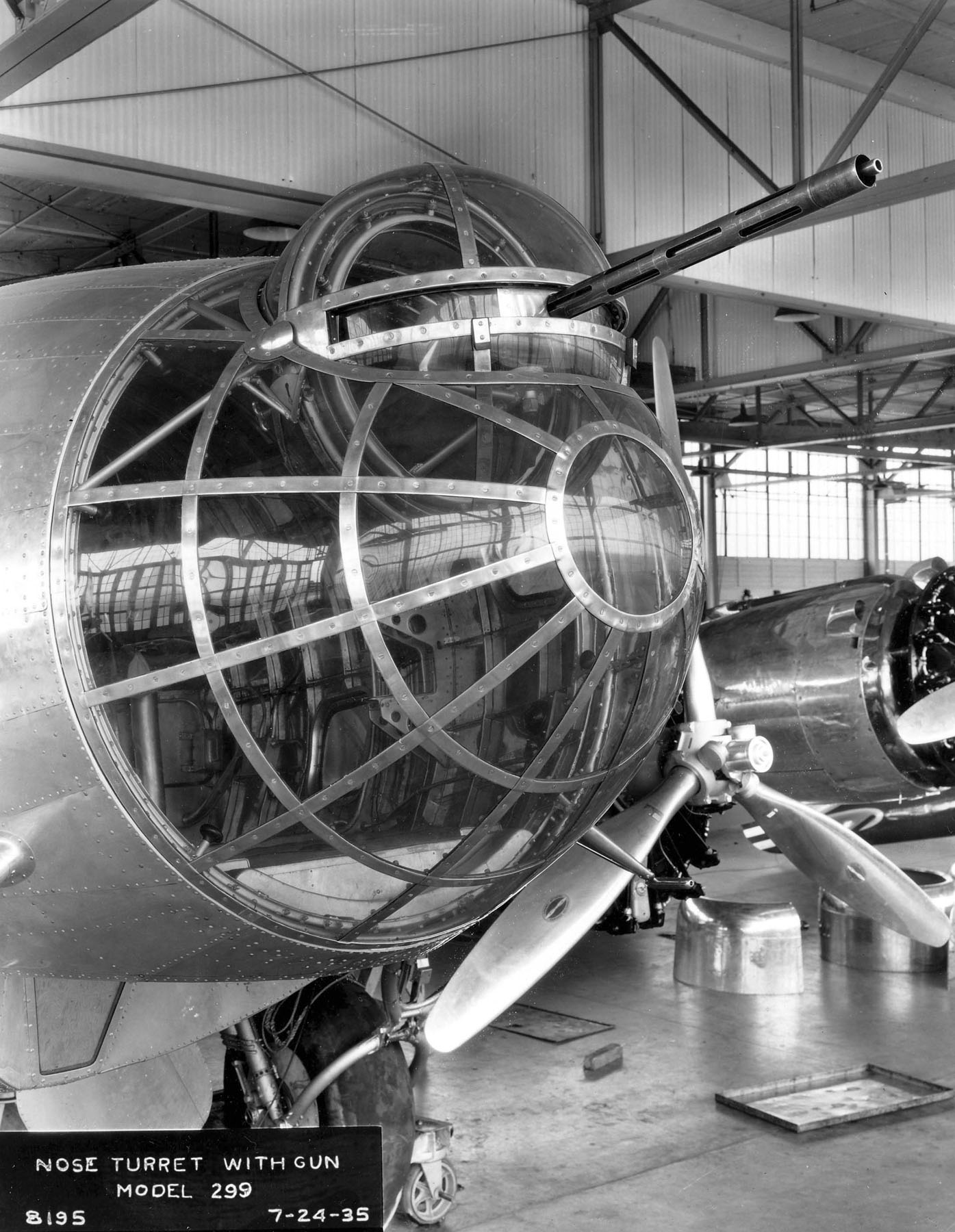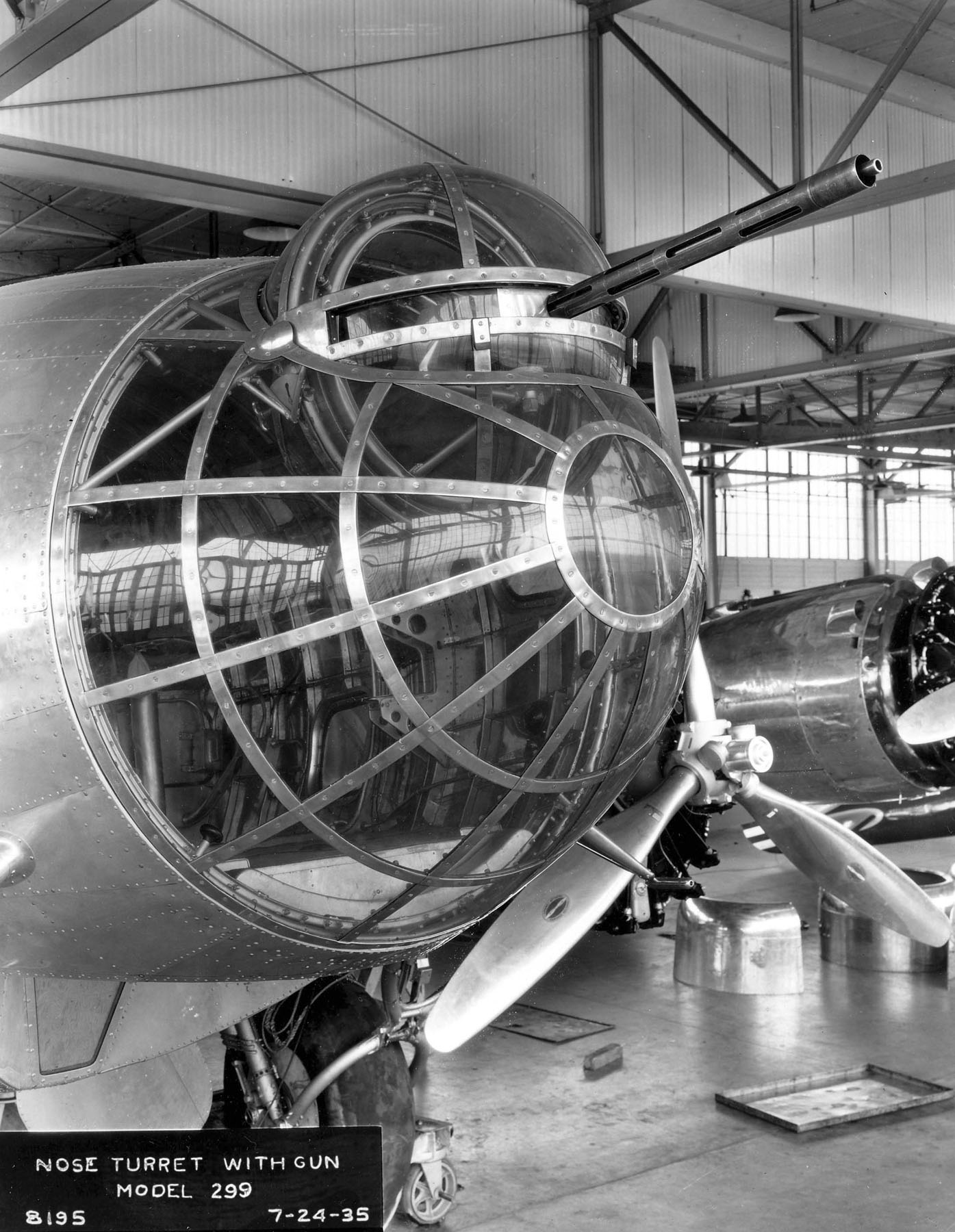 X13372 was destroyed when it crashed on takeoff at Wright Field, Dayton, Ohio, 30 October 1935. An Army Air Corps pilot making his first familiarization flight neglected to remove the control locks. This incident led directly to the creation of the "check list" which is used by all aircraft crew members.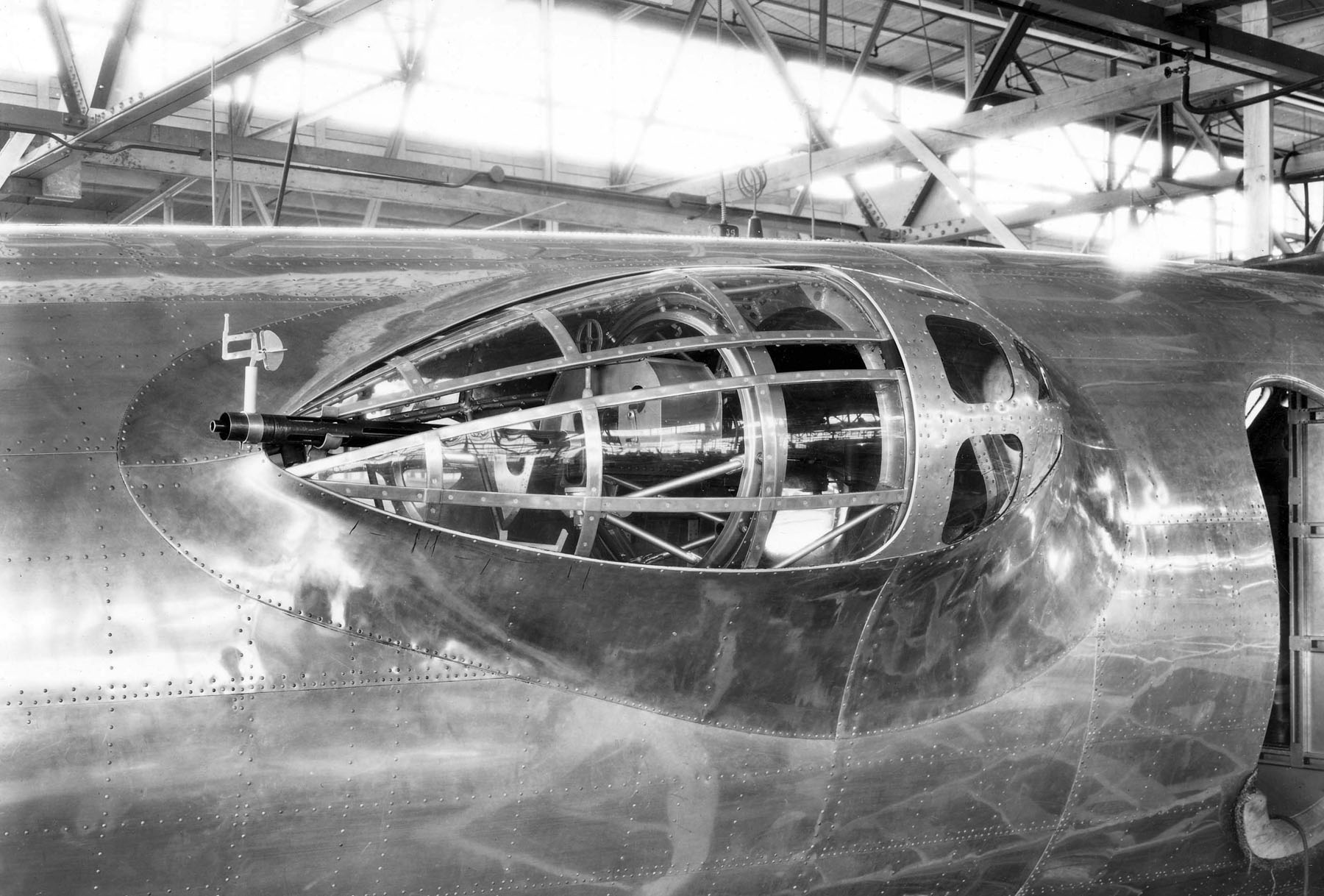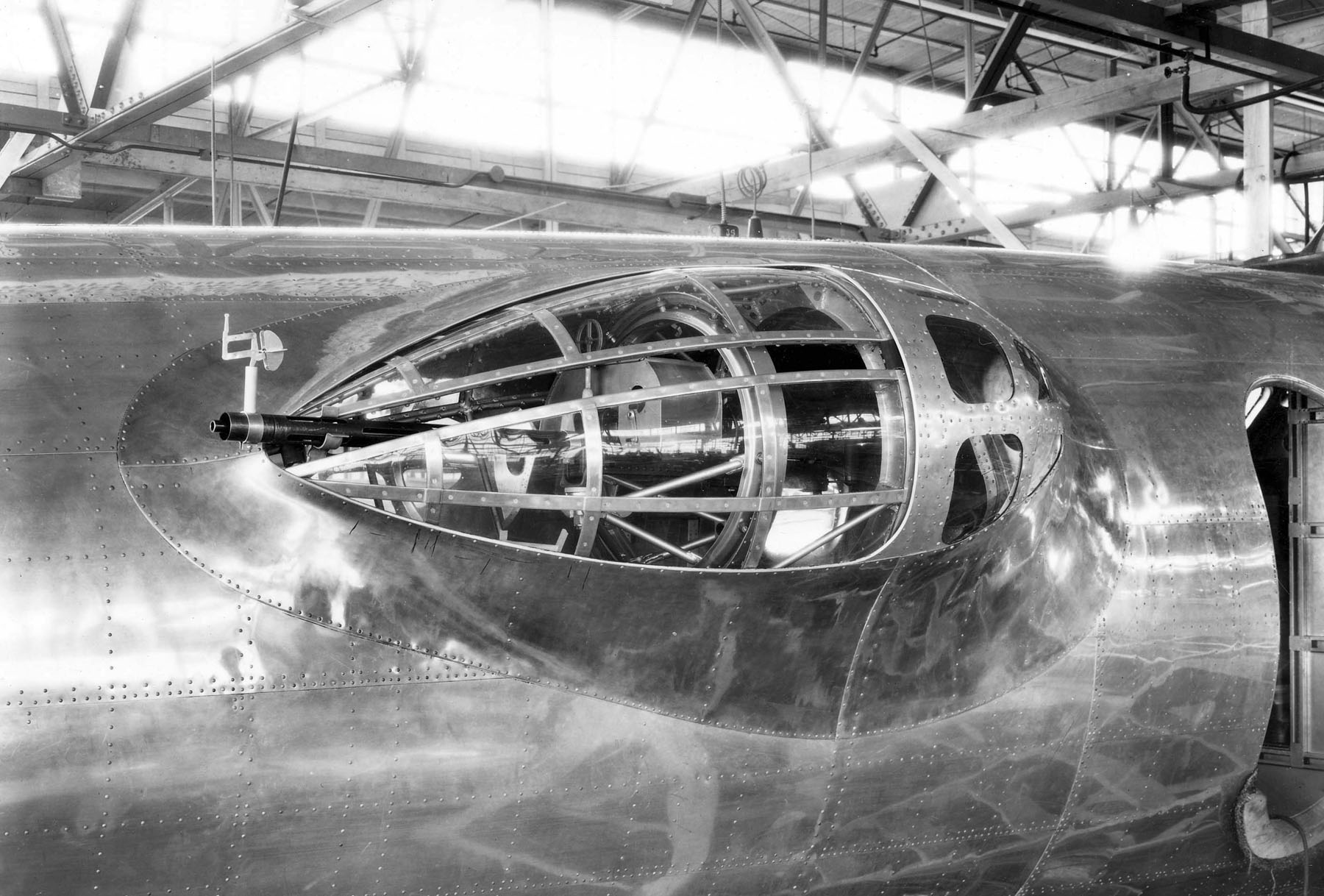 Designated XB-17 by the Army Air Corps, this airplane and the YB-17 pre-production models that followed would undergo several years of testing and improvement before entering production as the B-17 Flying Fortress, a legendary airplane of World War II. By the end of the war 12,731 B-17s had been built by Boeing, Douglas and Lockheed Vega.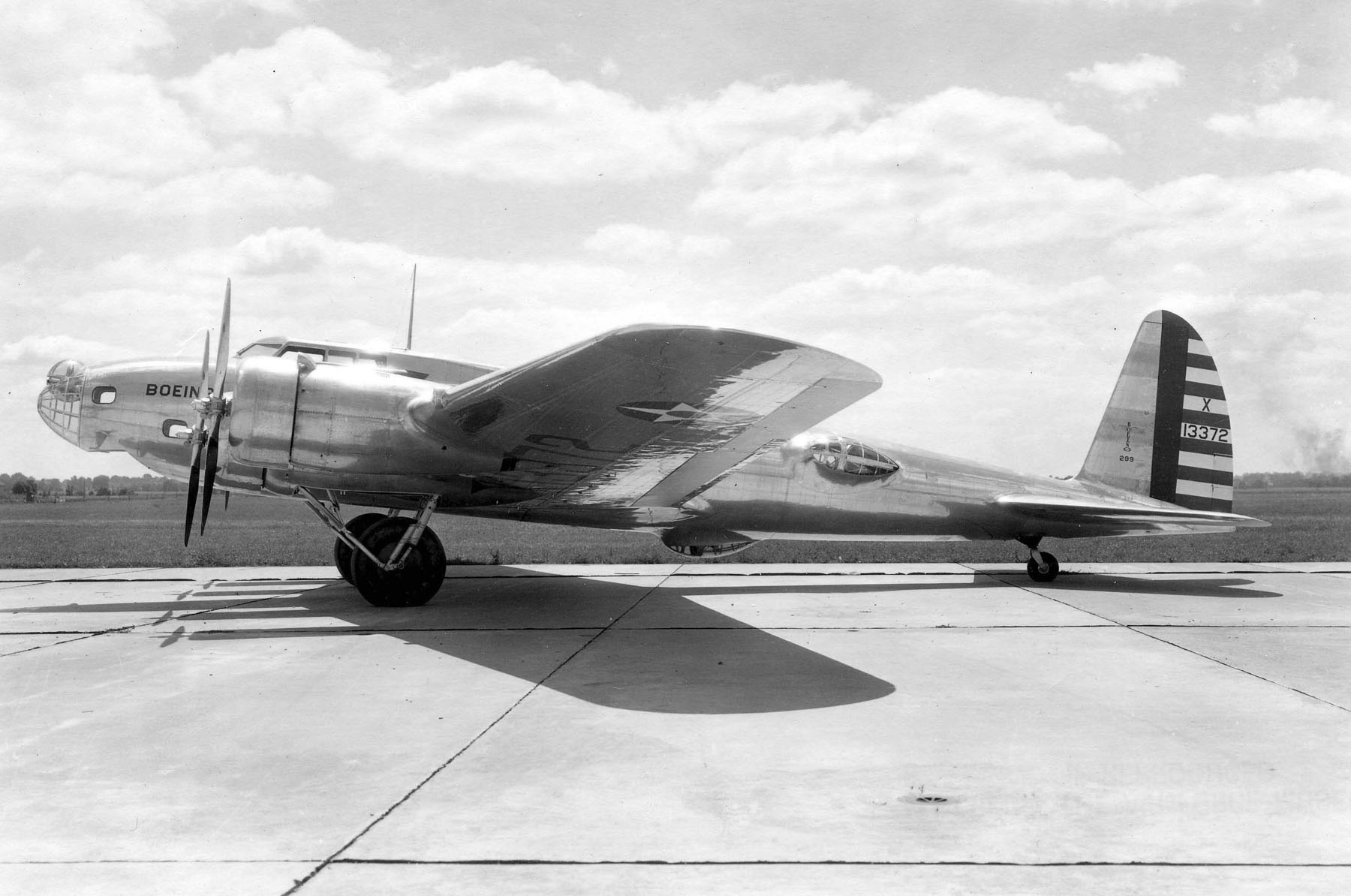 Leslie Ralph Tower was born at Sisseton, South Dakota, 21 January 1903. He was the first of three children of Ralph R. Tower, a farmer who would later serve as a state senator for Montana, and Mayme Amanda Johnson Tower, a Swedish immigrant.
Les Tower attended high school at Polson, Montana, graduating in 1922. He then attended the University of Washington, where he studied engineering. He was a member of the Radio Club.
Tower enlisted in the United States Army as an aviation cadet, training at Brooks and Kelly airfields in Texas. He then served with the 2nd Bombardment Squadron at Langley Field, Virginia.
In 1925 Tower started working for Boeing as a draftsman, but soon began test flying new airplanes, which included the B-9 bomber and the Model 247 commercial airliner. He also demonstrated and delivered Boeing airplanes around the world.
On 20 August 1935, Tower and Louis Wait flew the Model 299 from Seattle to Dayton, approximately 2,100 miles, in 9 hours, 3 minutes, averaging 233 miles per hour (375 kilometers per hour).
Les Tower was aboard the XB-17 as an observer during the 30 October flight. He saw that the control locks had not been released and tried to reach them, but was unable. In the fire that followed the crash, Tower suffered severe burns to his face, right arm and both legs.
Leslie Ralph Tower died of his injuries 19 November 1935 at Miami Valley Hospital in Dayton. His remains were transported by train, escorted by Army airplanes, and were buried at Lakeview Cemetery, Polson, Montana.
¹ At that time, experimental and restricted category aircraft were prohibited from displaying the letter "N" at the beginning of their registration mark.
© 2020, Bryan R. Swopes