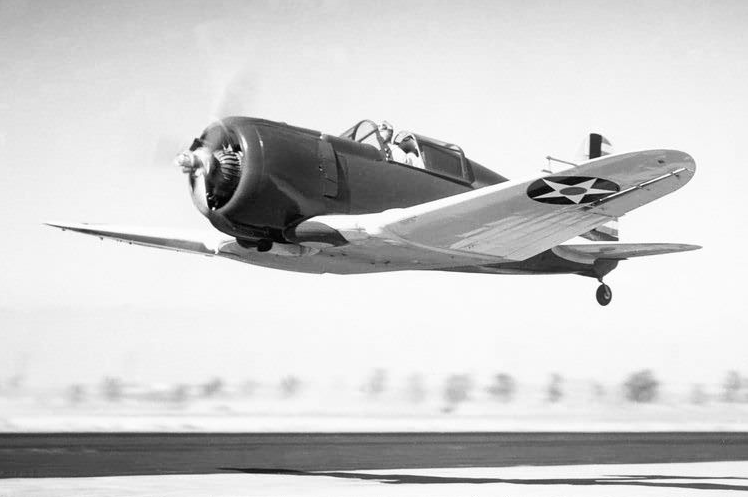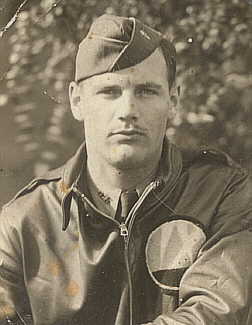 30 July 1935: The Northrop 3A was a prototype pursuit built to compete for the U.S. Army Air Corps' fighter contract. It flew against the Curtiss-Wright Model 75 Hawk, X17Y, and the Seversky SEV-1XP, X18Y. During flight testing, the Northrop entry was found to have undesirable spin characteristics and was returned to the builder for further work.
On the afternoon of 30 July 1935, 1st Lieutenant Arthur Henry Skaer, Jr., Air Corps Reserve, who was employed by Northrop as a test pilot, took off from Mines Field (now Los Angeles International Airport, LAX) to conduct spin tests.
Skaer never returned. An extensive search was conducted of the nearby Palos Verdes Peninsula and the southern California coastal waters. An Air Corps search plane spotted what appeared to be fresh oil on the surface, but no other sign of Lieutenant Skaer or the Northrop 3A were ever found.
The United Press reported:
Mystery Airplane Of Army Missing; Hunt Under Way
Fear felt for Safety of Reserve Flier in Coast Hills
(By United Press)
     LOS ANGELES, July 30—Fear for the safety of Lieutenant Arthur Skaer, lost in a test flight in a new "mystery" pursuit plane—reportedly the fastest army plane in the world—deepened tonight when planes searching the desolate Palos Verdes hills, where he was last seen.
     Skaer, army reserve test flier, took off shortly afternoon from Mines field, and the plane has not been reported since.
Others to Search
     At dawn, planes from the sheriff's air detail, national guard planes from the Long Beach, Cal., airport, and possibly planes from the army air base at March field, Riverside, Cal., will join the search, combing a 200-mile coastal strip from San Diego northward.
     The plane, latest weapon in army air warfare, reportedly was able to travel 300 miles an hour, and was a secret design, rigidly guarded by the U.S. army and officials of the Northrop factory, where it was built.
Last Report of Sighting
     Reports that his plane had been last seen over the Palos Verdes area between San Pedro and Venice, Cal., resulted in a search by a squad of army reserve planes from the Long Beach air base under Lieutenant John K. Nissley.
     The planes circled over the hills until after dark, but saw no sign of the Northrop. Meanwhile, Captain Claude Morgan of the sheriff's air detail was preparing to join the search in the morning.
—The Salt Lake Tribune, Vol. 131, No. 108, Wednesday, 31 July 1935, Page 1, Column 3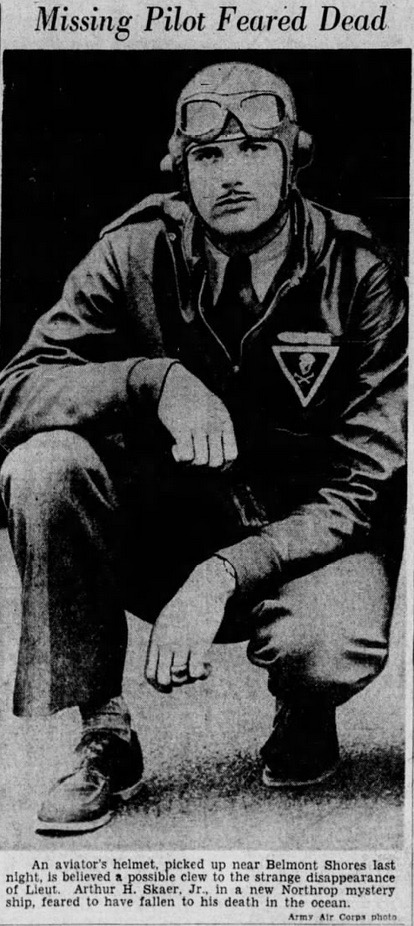 —Los Angeles Times, Vol. LIV, Thursday, 1 August 1935, Page 1, Column 6 and 7
Arthur Henry Skaer, Jr., was born at Denver, Colorado, circa 1911. He was the son of Arthur Henry Skaer, Sr., purchasing agent for a manufacturing company, and Ada Jane Scott Skaer.
Skaer graduated from East High School in Denver in 1929. While there, he was a member of the student council, the track and wrestling teams, and the cooking club.
On 29 April 1935, Lieutenant Skaer married Miss Dorothy B. Firebaugh, a fellow student from East High School. They resided in Walnut Park, California.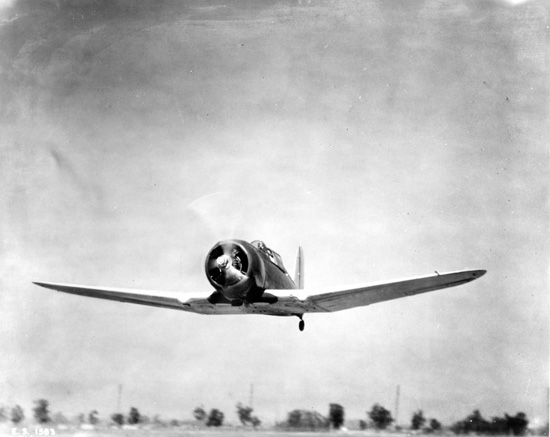 The Northrop 3A was a single engine, single place, low wing monoplane with an enclosed cockpit and retractable landing gear. It was of all-metal monocoque construction. The airplane was 22 feet, 3 inches (6.782 meters) long with a wingspan of 34 feet, 6 inches (10.516 meters) and height of 9 feet, 1 inch (2.769 meters). It had an operational weight of 3,900 pounds (1,769 kilograms).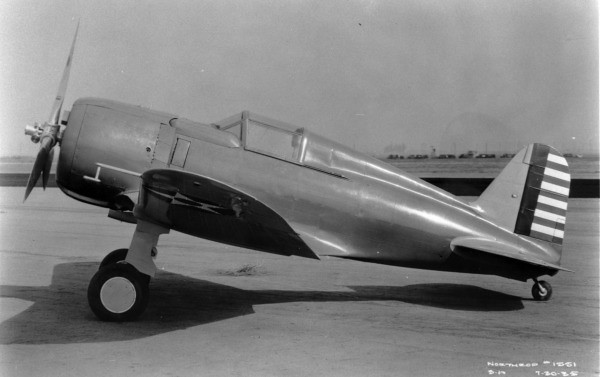 The Northrop 3A was powered by an air-cooled, supercharged, 1,535.387-cubic-inch displacement (25.160 liters) Pratt & Whitney Twin Wasp Junior, two-row, 14-cylinder radial engine. The specific model is not known but most sources state that it was rated at 700 horsepower.
The prototype was unarmed, but was planned to carry a single .30-caliber or .50-caliber machine gun.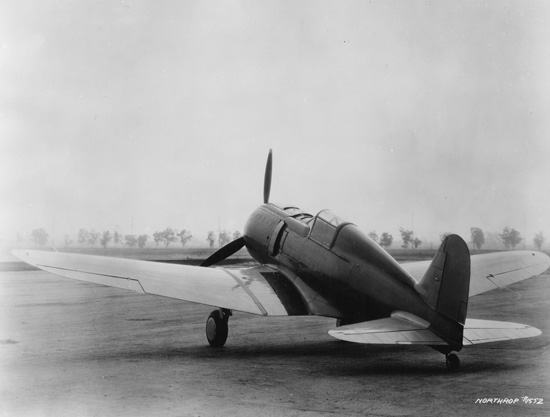 © 2023, Bryan R. Swopes