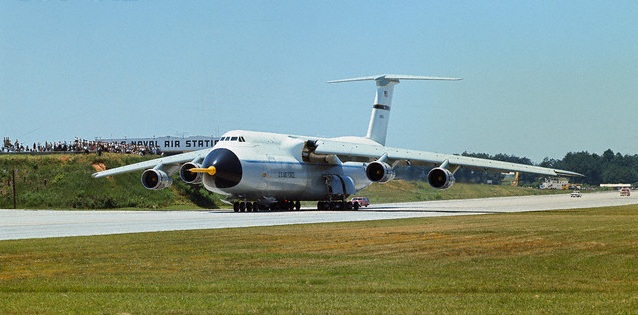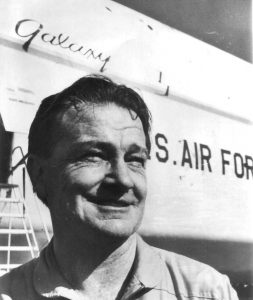 30 June 1968: At 7:47 a.m., Eastern Daylight Time, the first Lockheed C-5A Galaxy transport, serial number 66-8303, took off on its maiden flight at Marietta, Georgia. Chief Engineering Test Pilot Leo J. Sullivan and test pilot Walter E. Hensleigh, flight engineer Jerome H. Edwards, and E. Mittendorf, flight test engineer, made up the flight crew. U.S. Air Force test pilot Lieutenant Colonel Joseph S. Schiele was also on board.
The C-5A weighed 497,000 pounds (225,435 kilograms) at takeoff. After a 3,800 foot (1,158 meters) takeoff roll, it lifted off at 123 knots (142 miles per hour/228 kilometers per hour). It remained in takeoff configuration while it climbed to 10,000 feet (3,048 meters) at 140 knots (161 miles per hour/259 kilometers per hour). The flight lasted 1 hour, 34 minutes. On landing, the Galaxy's touchdown speed was 116 knots (133 miles per hour/215 kilometers per hour).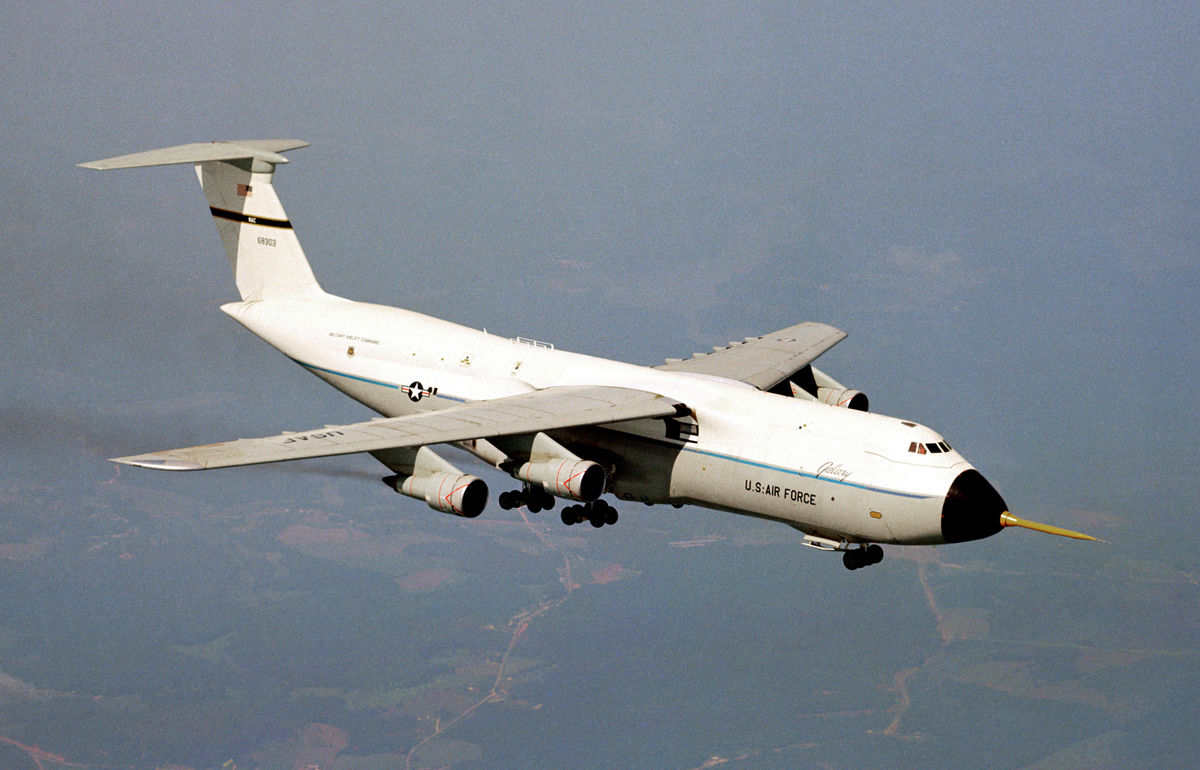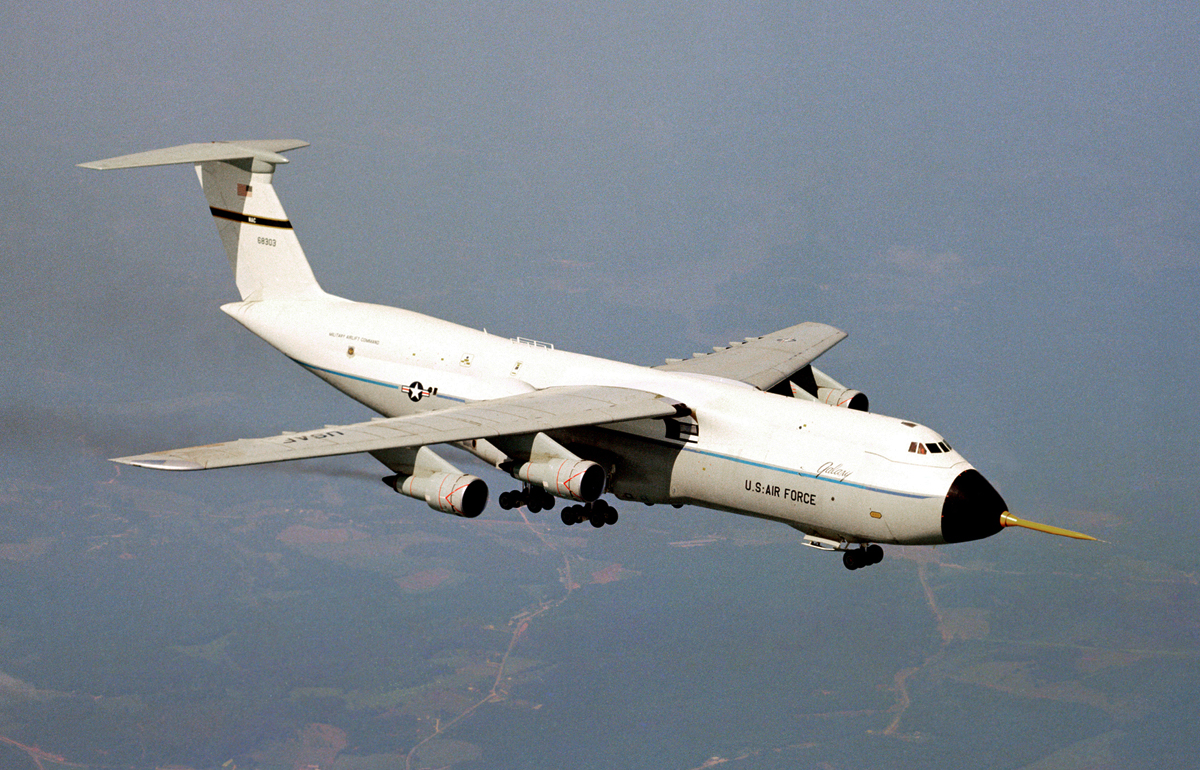 The Lockheed C-5A Galaxy (Lockheed Model L-500) is a long-range, heavy lift military transport with high, "shoulder-mounted" wings and a "T-tail." It has a flight crew of two pilots, two flight engineers and three load masters. The airplane's cargo compartment can be accessed by a ramp at the rear of the fuselage, and the nose can be raised to allow cargo to be loaded from the front. The wings' leading edges are swept to 25°.  Four turbofan engines are mounted on pylons beneath the wings. The landing gear has 28 wheels in five units, and can "kneel" to bring the cargo deck closer to the ground for loading and unloading.
The C-5 is a truly giant aircraft. It is 247 feet, 10 inches (75.540 meters) long with a wingspan of 222 feet, 9 inches (67.894 meters) and overall height of 65 feet, 1 inch (19.837 meters). The cargo compartment has a height of 13 feet, 6 inches (4.115 meters) and width of 19 feet (5.791 meters). It is 143 feet, 9 inches (43.825 meters) long. The C-5A has a maximum takeoff weight of 840,000 pounds (381,018 kilograms) and a maximum cargo weight of 270,000 pounds (122,470 kilograms).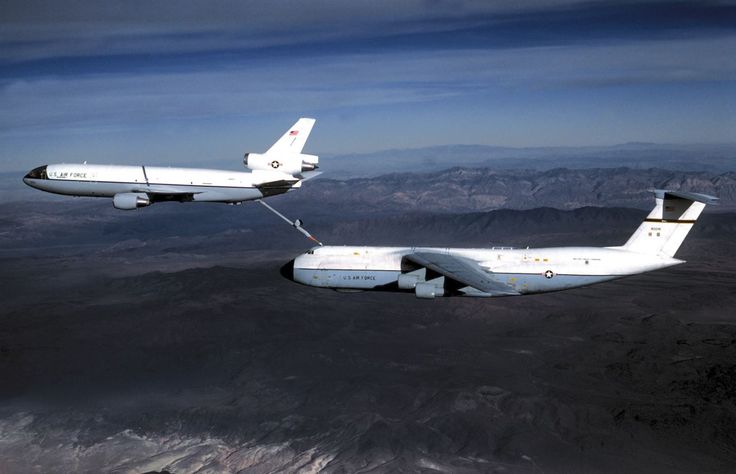 The C-5A, C-5B and C-5C are powered by four General Electric TF-39 high-bypass turbofan engines, rated at 43,000 pounds of thrust, each. The C-5M uses four General Electric F138 engines rated at 51,250 pounds of thrust, each.
The Galaxy has a cruise speed of 0.77 Mach and maximum speed of 0.79 Mach. Its service ceiling is 35,700 feet (10,881 meters) and its unrefueled range is 2,400 nautical miles (3,862 kilometers).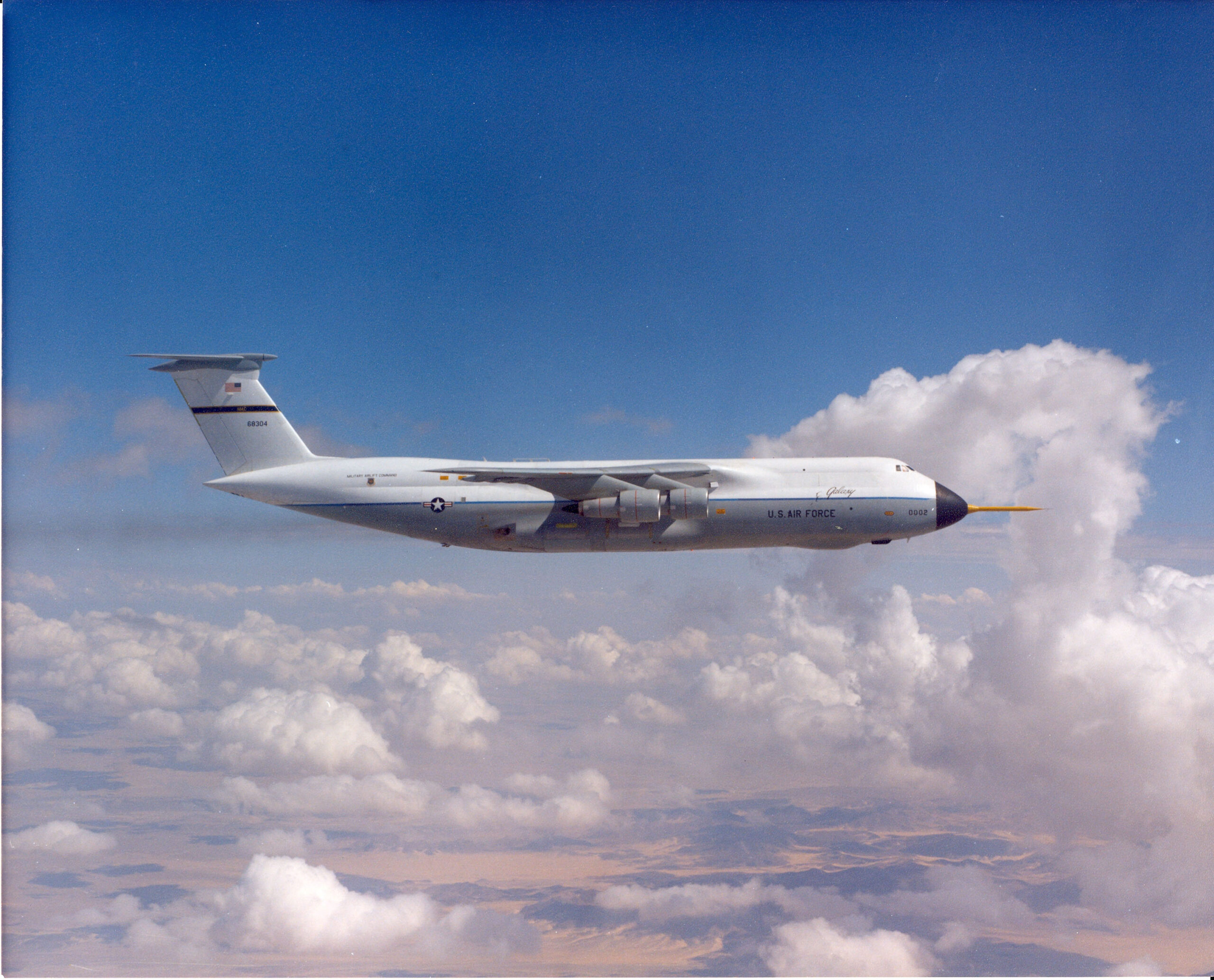 Lockheed produced 81 C-5A Galaxy transports for the U.S. Air Force between 1969 and 1973. These were followed by 50 C-5Bs. Two C-5As were modified to C-5Cs to carry larger "space cargo." Remaining C-5s in the fleet are being modified to an improved C-5M Super Galaxy variant.
The first prototype C-5A, 66-8303, was destroyed by and explosion and fire after being defueled at Dobbins Air Force Base, 17 October 1970. One person was killed.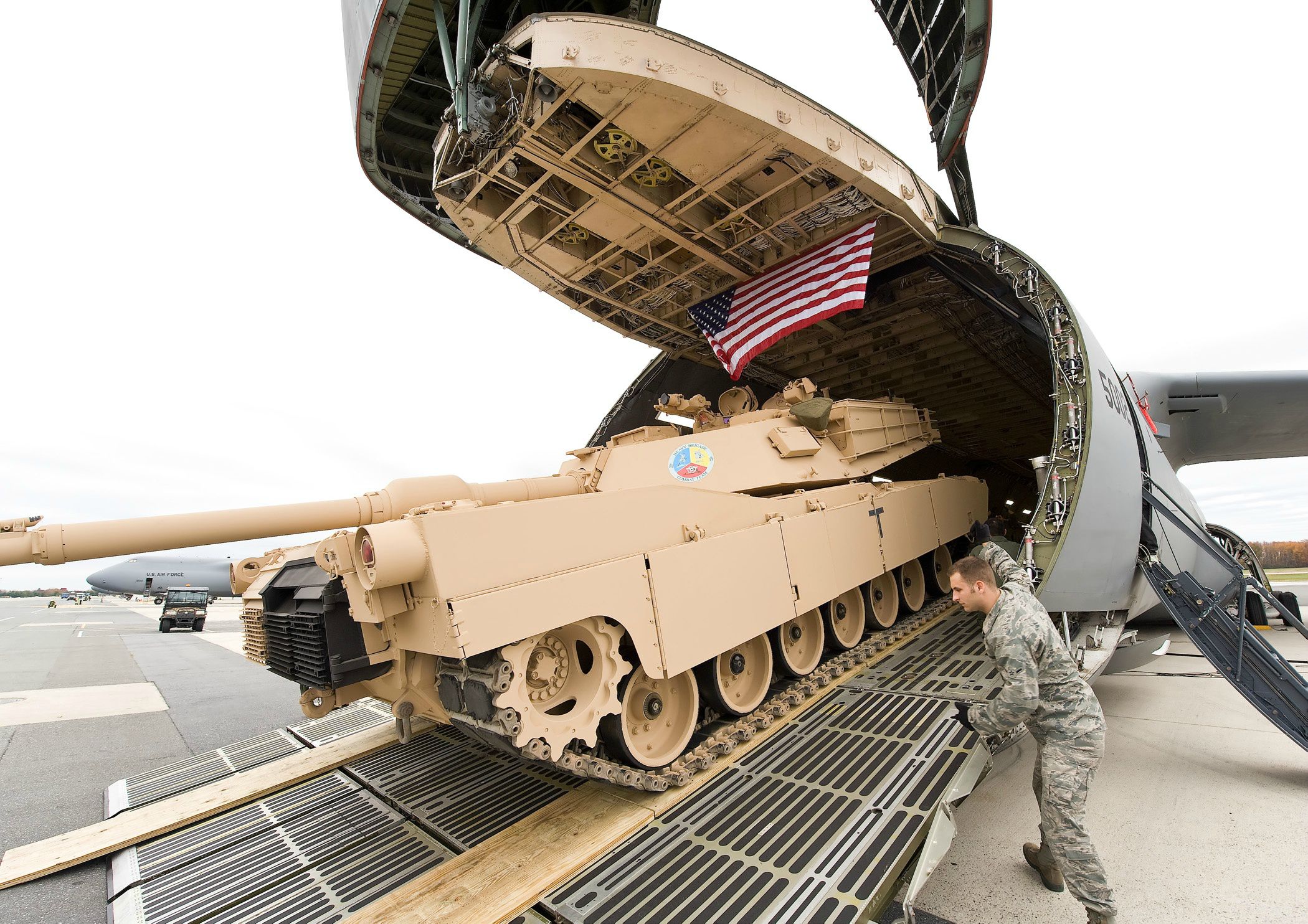 © 2016, Bryan R. Swopes