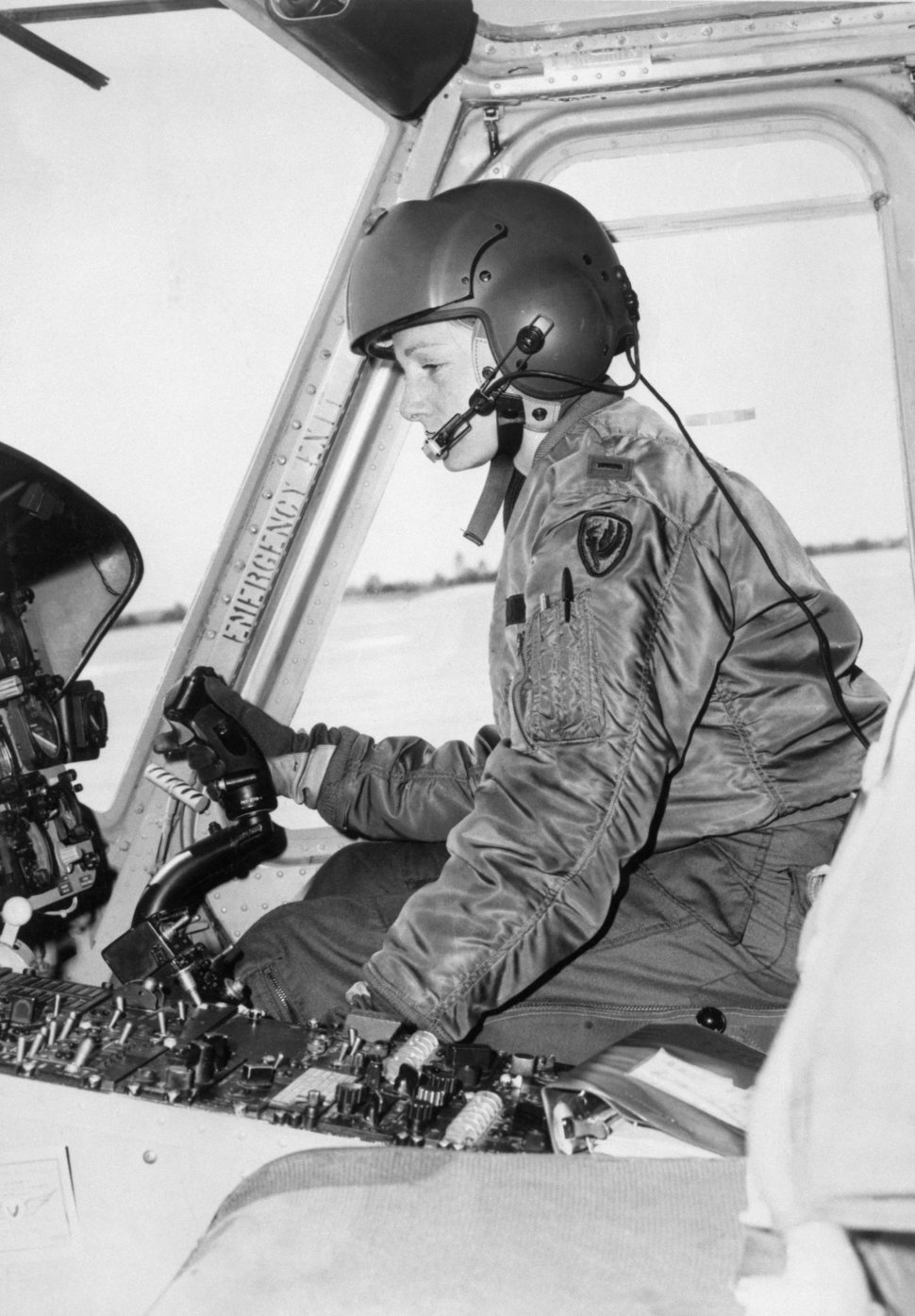 4 June 1974: Second Lieutenant Sally D. Woolfolk, United States Army, graduated from the Rotary Wing Flight School at the Army Aviation School, Fort Rucker, Alabama. She was the first woman to be designated a U.S. Army Aviator.
Sally D. Stonecipher was born January 1949 at Wichita, Kansas. She was the second of two daughters of Major Joseph Dale Stoncipher, U.S. Army, and Margaret Louise Douglass Stonecipher. The family lived in Garmisch, Germany until late 1953.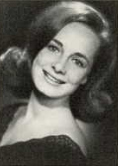 Miss Stonecipher attended Shawnee Mission West High School, Overland Park, Kansas, graduating in 1967. She was head cheerleader. She then studied at Kansas State College, Pittsburg, Kansas (now, Pittsburg State University). She was a member of the Alpha Sigma Alpha (ΑΣΑ) sorority, the Panehellenic League, and was also a cheerleader. Sally Stonecipher graduated with a master's degree in history in December 1972.
She was married to Richard Woolfolk, but soon divorced.
Mrs. Woolfolk joined the United States Army in January 1973. She attended an 11-week course officer's candidate course at Fort McClellan, Anniston, Alabama, and was commissioned a second lieutenant. Lieutenant Woolfolk was then assigned to a military intelligence course at Fort Huachuca, near Sierra Vista, Arizona, close to the U.S.–Mexico border.
At the suggestion of another student in the intelligence course, Lieutenant Woolfolk applied for helicopter flight training. She was the only woman in her class at Fort Rucker.

On 8 June 1974, the Saturday following her graduation, Ms. Woolfolk married Captain Dan Murphy, also an army aviator, at Fort Monmouth, New Jersey. They would have a son, Sean Ryan Murphy, who would also become an officer in the United States Army.
Colonel Sally Murphy retired from the United States Army, 1 July 1999, after 27 years of service.
© 2018, Bryan R. Swopes