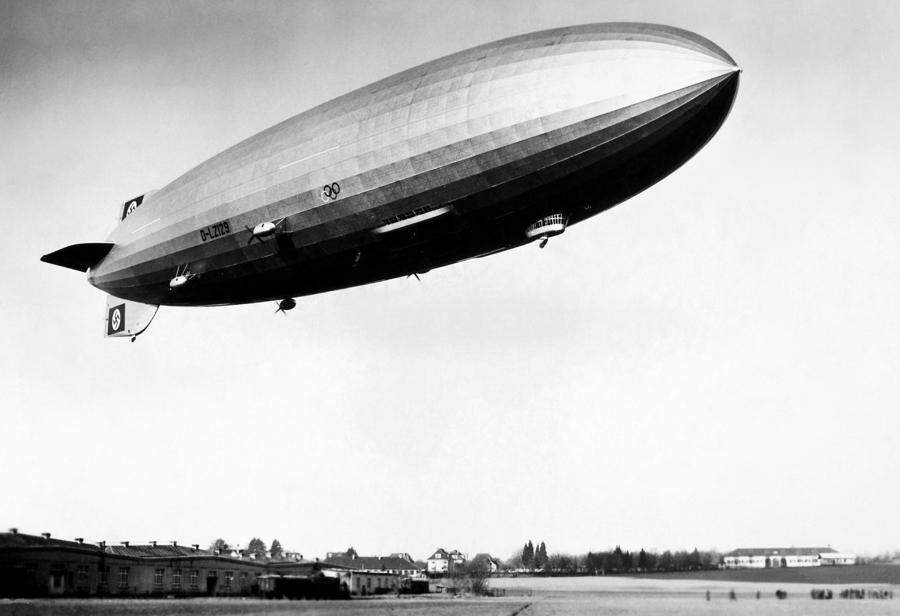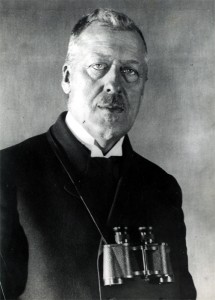 4 March 1936: The airship Hindenburg (D–LZ 129) made its first flight at Friedrichshafen, on the north shore of Lake Constance in southern Germany. In command was Hugo Eckener,¹ chairman of Luftschiffbau Zeppelin GmbH. There were 87 passengers and crew aboard.
The airship was operated by a flight crew of 40, with 12 stewards and cooks. There were 50 passenger sleeping berths in private cabins, with large public areas on the upper, "A" deck, with crew quarters, galley, a public bar and smoking lounge on the lower "B" deck. The ship's control station was located in a gondola below the forward part of the hull.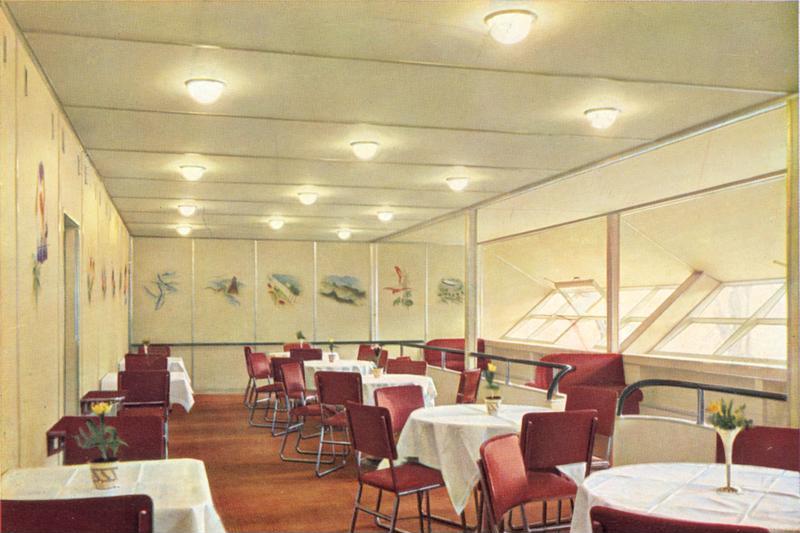 The airship was designed by Ludwig Dürr. Its rigid structure was built of duralumin, a specially heat-treated alloy of aluminum and copper, and the covering was cotton fabric painted with varnish which had been impregnated with aluminum powder, both to give it the silver color, but also to act as a reflector to protect the hydrogen-filled bouyancy gas bags contained inside from heat and ultraviolet light.
Hindenburg was 803 feet, 10 inches (245.008 meters) long, with a diameter of 135 feet, 1 inch (41.173 meters).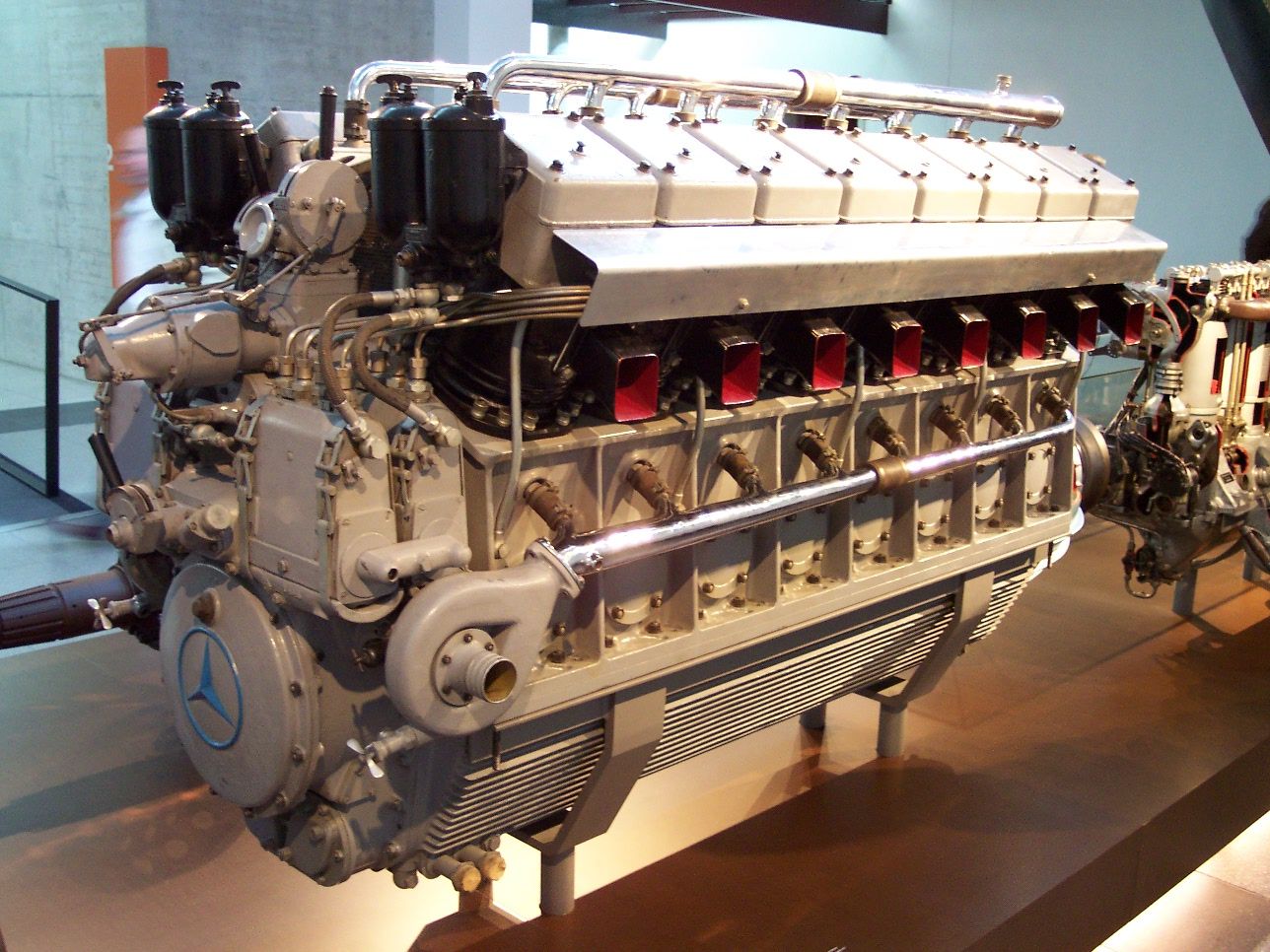 The huge airship was powered by four liquid-cooled, fuel-injected, 88.514 liter (5,401.478-cubic-inch-displacement) Daimler-Benz DB 602 50° V-16 diesel engines with 4 valves per cylinder and a compression ratio of 16:1. Mounted in a pusher configuration, the engines turned 19 foot, 8.4 inch (6.005 meter) diameter, four-bladed fixed-pitch wooden propellers through a 0.50:1 gear reduction. The DB 602 had a cruise power rating of 850 horsepower at 1,350 r.p.m. It could produce 900 horsepower at 1,480 r.p.m., and a maximum 1,320 horsepower at 1,650 r.p.m. (5 minute limit). The engines could be run in reverse. The DB 602 was 2.69 meters (8 feet, 10 inches) long, 1.02 meters (3 feet, 4 inches) wide and 1.35 meters (4 feet, 5 inches) high. Each engine weighed 1,976 kilograms (4,356 pounds).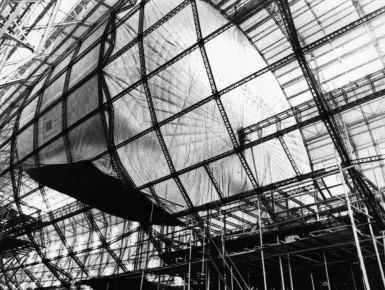 Hindenburg had a gross weight of approximately 215,000 pounds (97,522 kilograms). Lift was provided by 16 hydrogen gas cells which were made of multiple layers of cotton fabric which was brushed with latex gelatin. These contained 7,062,000 cubic feet (199,974 cubic meters) of hydrogen with a lift capacity of 511,500 pounds (232,013 kilograms), nearly double the airship's weight when fully loaded.
LZ 129 had a cruising speed of 76 miles per hour (122 kilometers per hour) and a maximum speed of 84 miles per hour (135 kilometers per hour).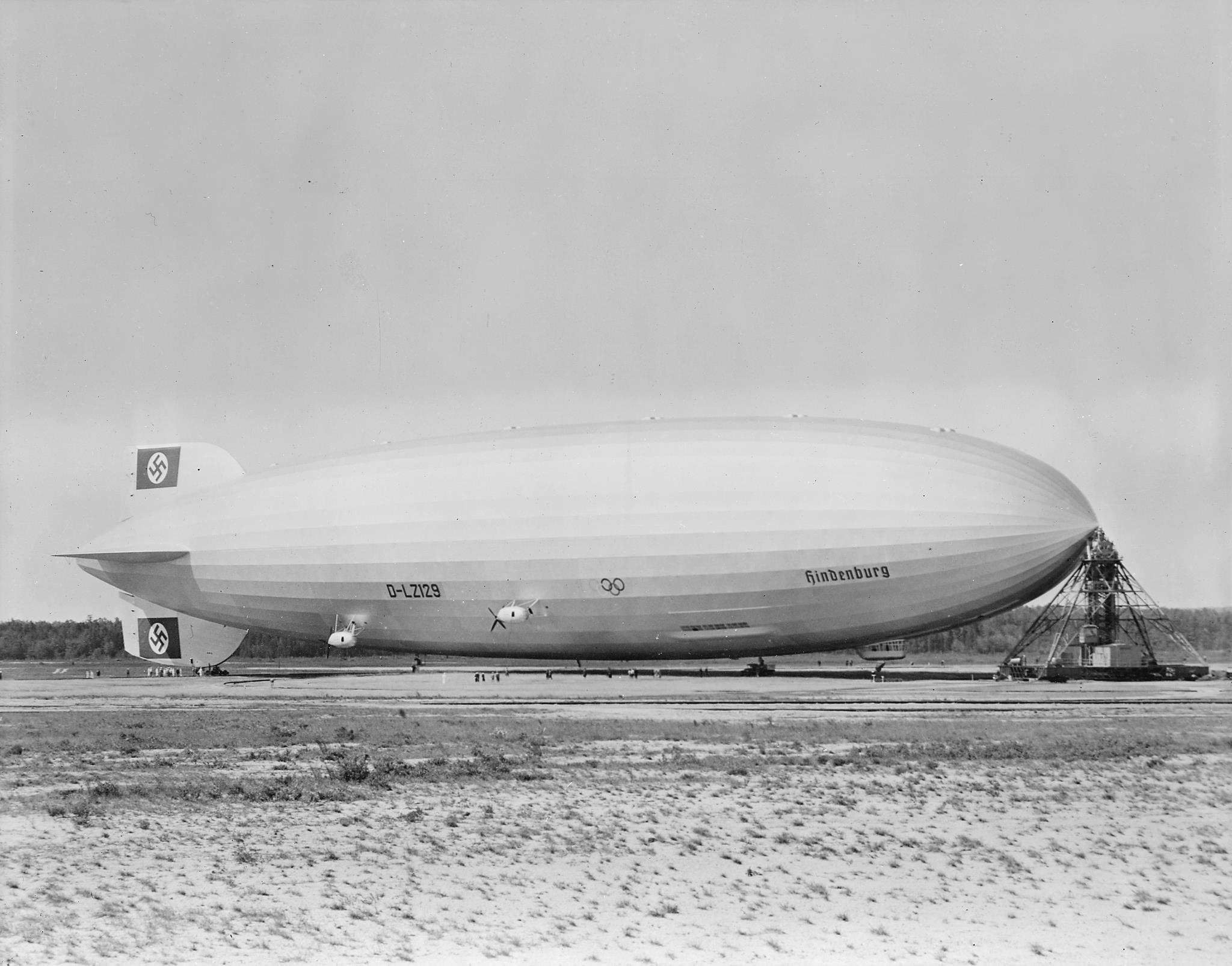 ¹ Eckner is universally referred to as "Dr. Eckener." He earned a doctorate from the Institute for Experimental Psychology, University of Leipzig, 1892.
© 2017, Bryan R. Swopes
by