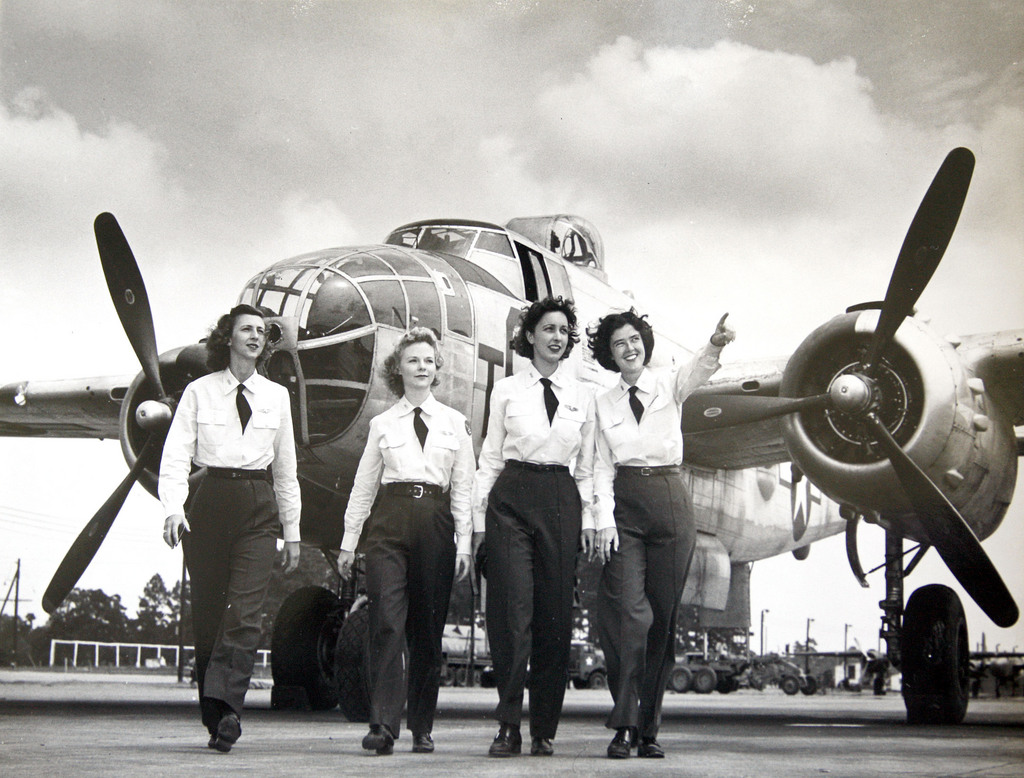 5 August 1943: The U.S. Army Air Forces' Women's Auxiliary Ferrying Squadron (WAFS) under the direction of Nancy Harkeness Love, and the Women's Flying Training Detachment, led by Jacqueline ("Jackie") Cochran, are combined to form the Women Airforce Service Pilots (WASPs). General Henry H. ("Hap") Arnold assigned Jackie Cochran as the Director. Nancy Love was named executive for WASP ferrying operations.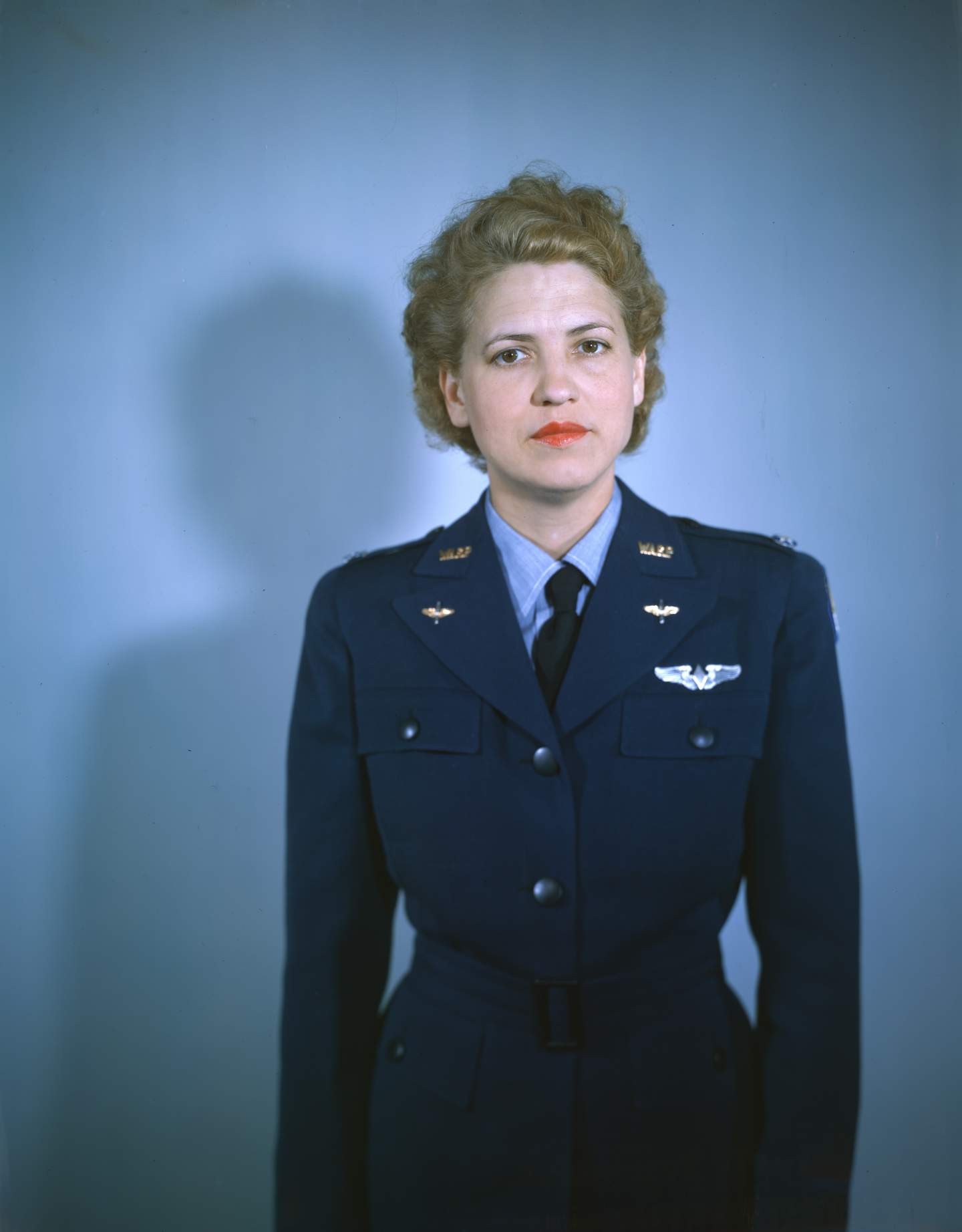 Cochran had previously served as a Flight Captain with the Royal Air Force Air Transport Auxiliary. After a period of six months, she had returned to the United States at the request of General Arnold, where she served on his staff. In June 1942, she became the first first woman to fly a bomber across the Atlantic Ocean when she ferried a Lockheed Hudson from Canada to Scotland.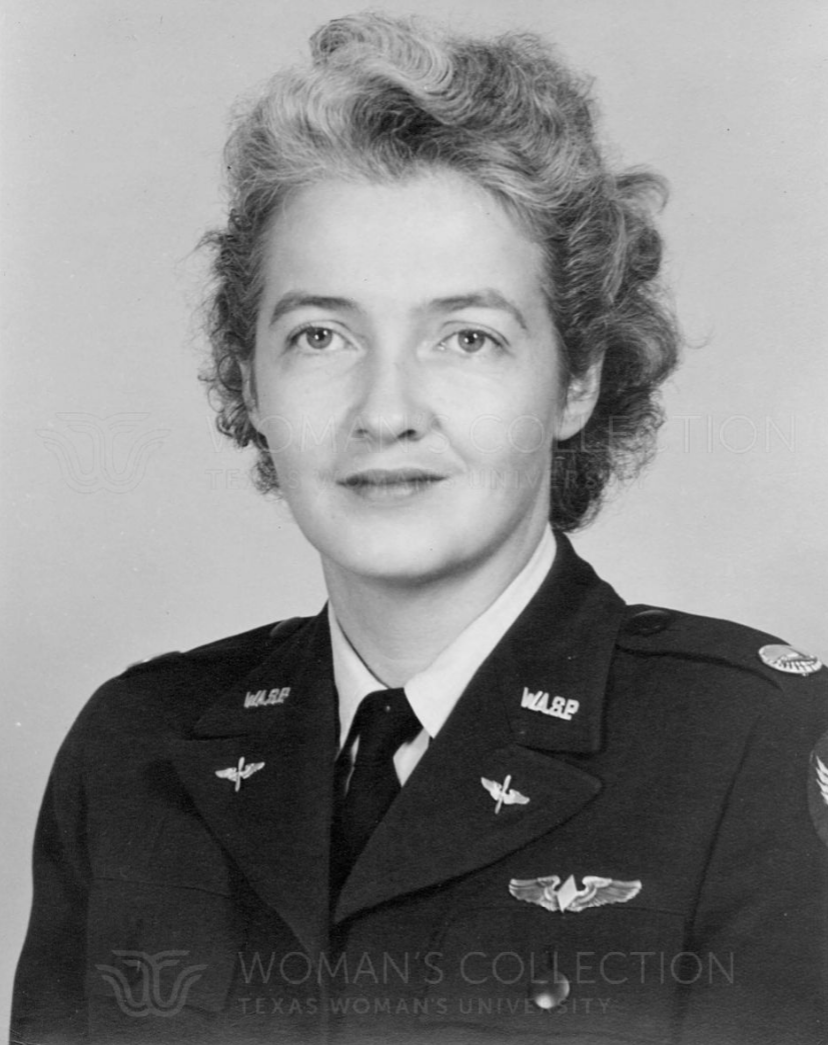 WASP recruits had to be between 21 and 35 years old, in good health, be a high school graduate, and have a pilot's license with a minimum of 200 hours flight time. The WASPs received more than 25,000 applications. Of these, 1,879 were accepted. They received four months of military flight training at Avenger Field, Sweetwater, Texas. Their training was essentially the same primary, basic and advanced training as Army Air Forces pilots. On graduation they received a commercial pilot certificate. 1,074 graduated from training.
WASP pilots were not military personnel. They were civil service employees of the federal government. Trainees were paid $150 per month, and graduates, $250. They received a allowance of $6 per day when away from their assigned base. The women were required to pay for their quarters and meals.
WASP dress uniforms consisted of a jacket and skirt of Santiago Blue wool, two-ply gabardine, and a beret made of the same material. They wore a white shirt with a black tie. Insignia were gold-colored.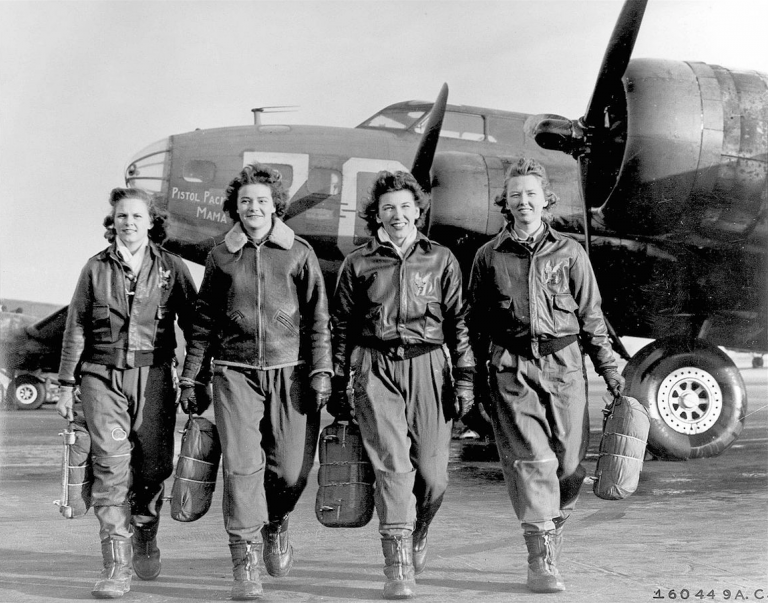 WASPs ferried aircraft from the manufacturers' factories to military bases, towed targets, and flew airplanes for training bombardiers and navigators. More than 100 of the women, on graduation, were sent directly to a nine-week transition training course on the Martin B-26 Marauder twin-engine medium bomber, and airplane with a reputation of being difficult to fly.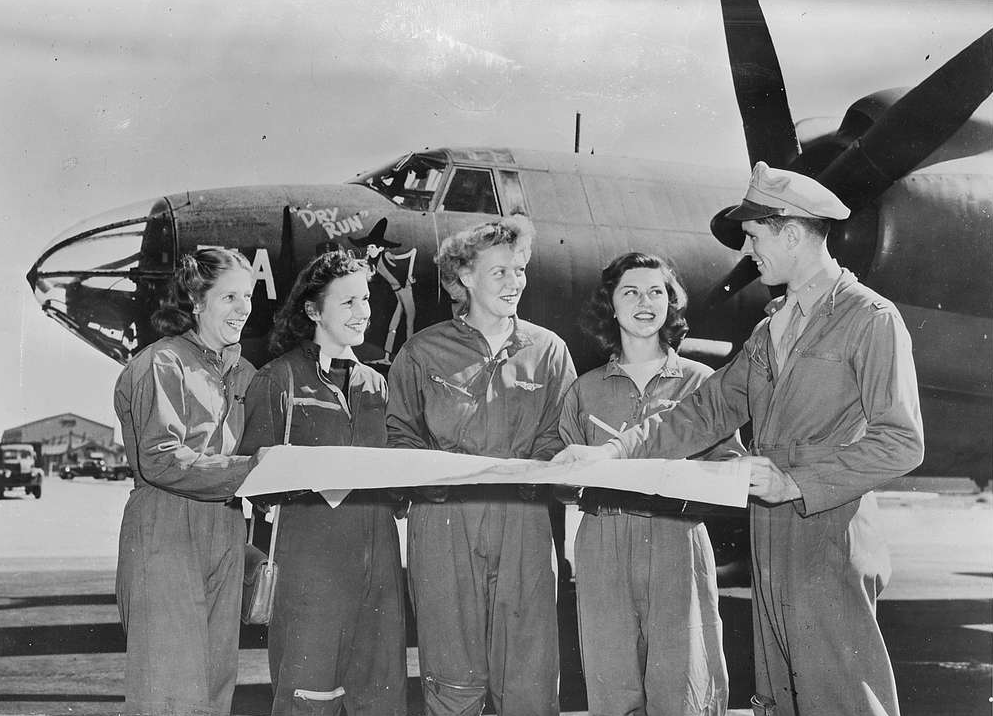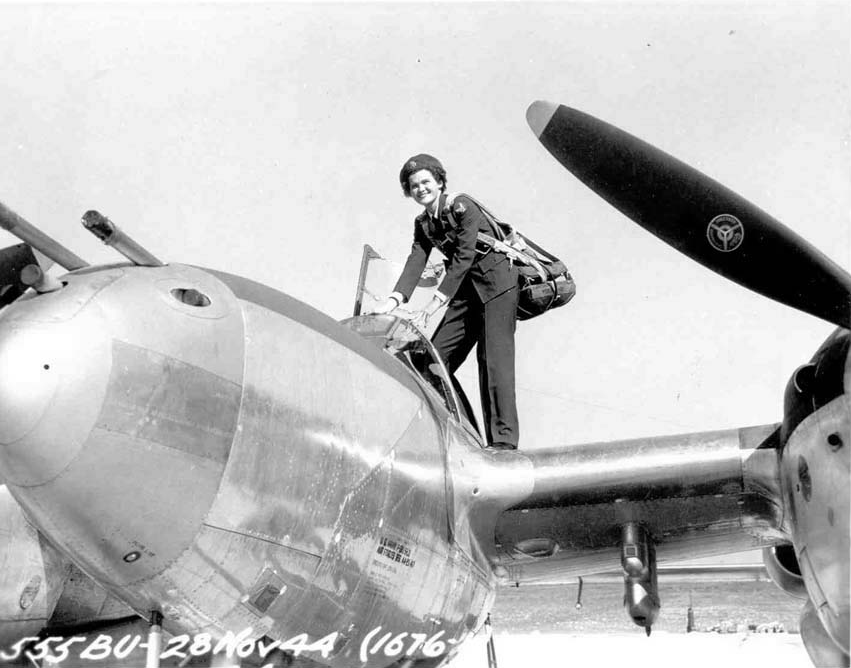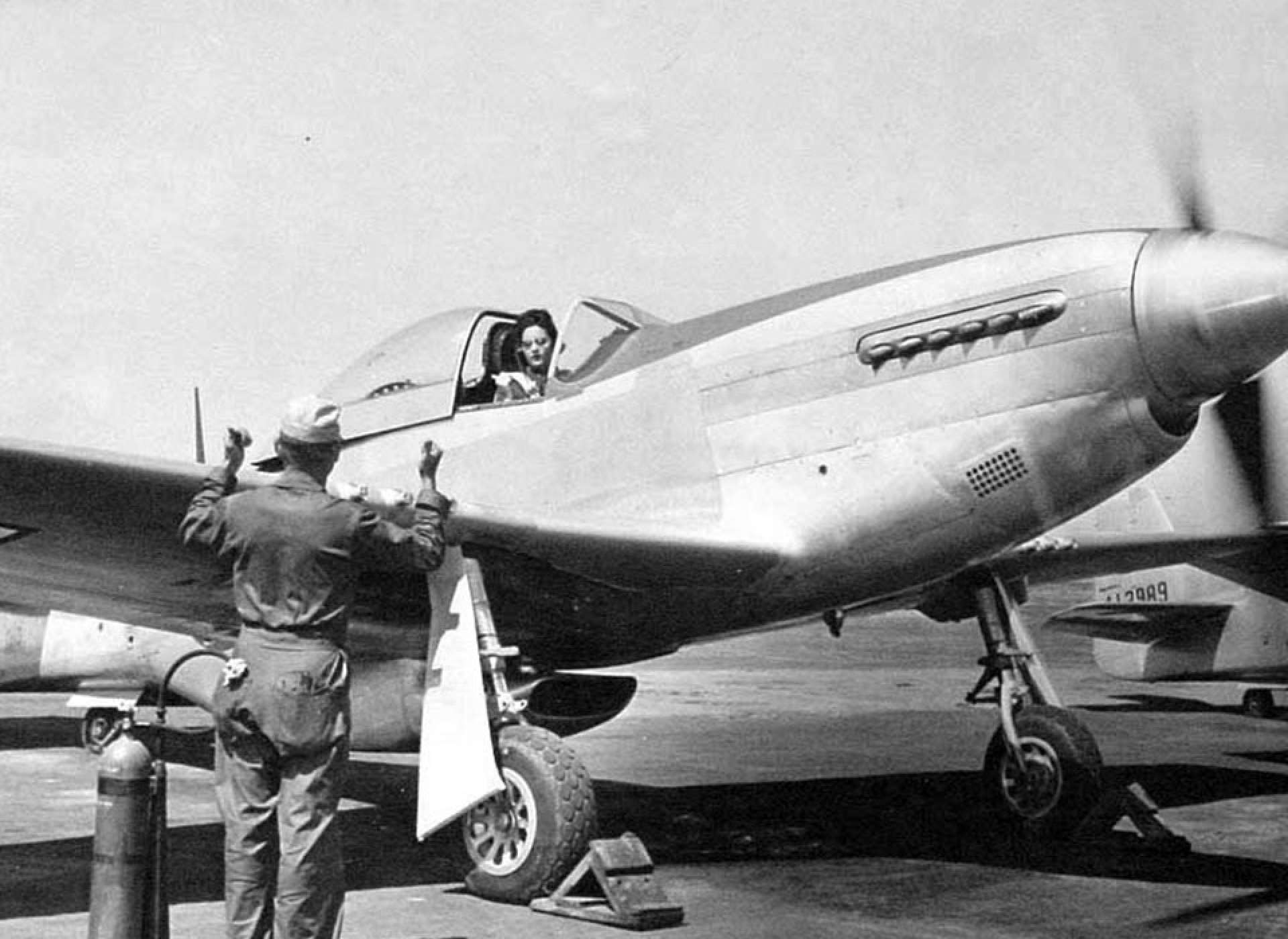 They ferried P-38 Lightnings, P-47 Thunderbolts, P-51 Mustangs, B-17 Flying Fortresses, B-25 Mitchells, and many other types. Some were involved in testing newly-built aircraft, and few served as test pilots at Wright Field, where one, Ann Gilpin Baumgartner, flew the Bell XP-59A Airacomet. Two WASPS, Dora Jean Dougherty and Dorothea Johnson Moorman, were trained to fly the B-29 Superfortress. During the war, 38 WASPs died in service.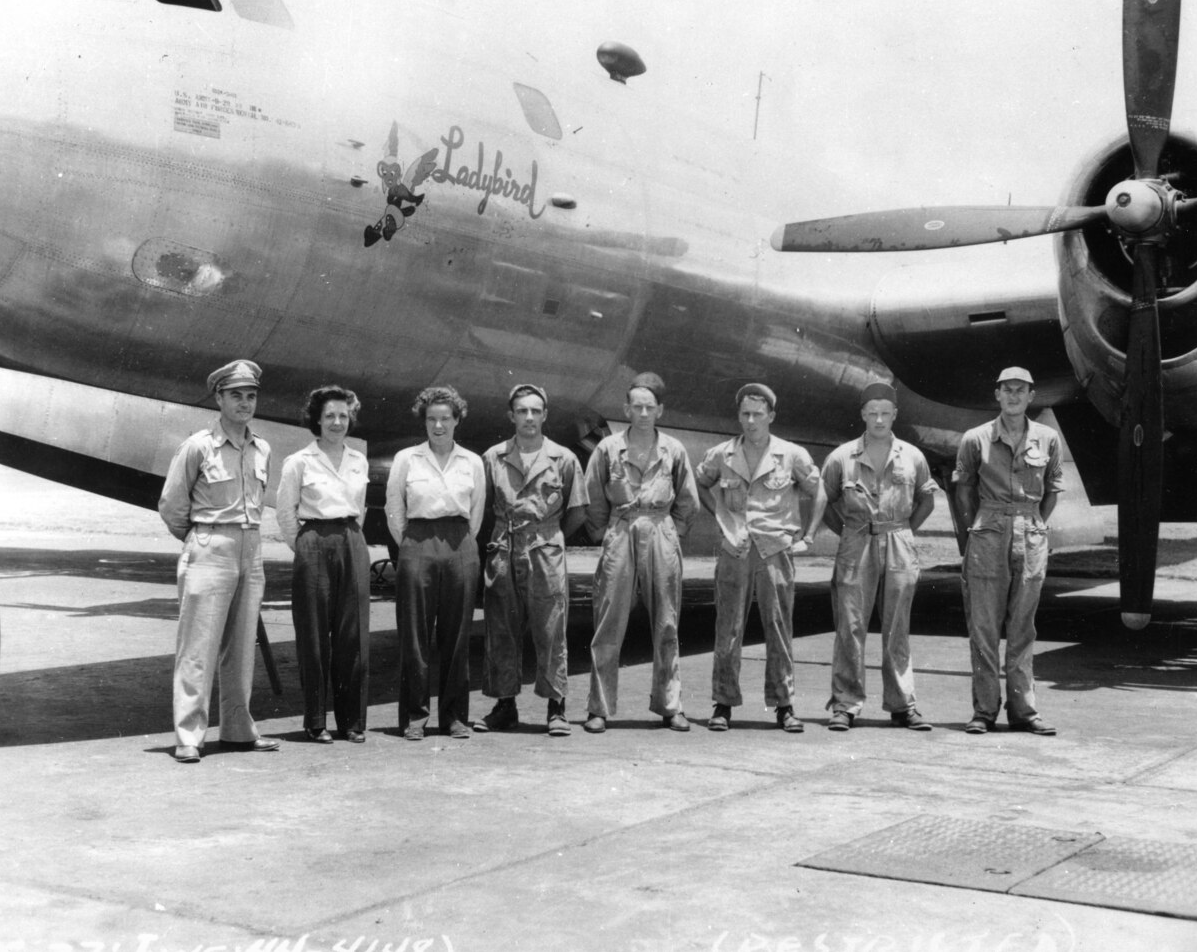 As the need for combat pilots lessened in the latter part of World War II, Army Air Forces pilots began to take over the flights that had been assigned to WASPs. The Women Airforce Service Pilots were disbanded 20 December 1944.
After the U.S. Air Force became a separate military service in 1947, Jackie Cochran and Nancy Harkness Love were given commissions as lieutenant colonels, United States Air Force Reserve.

© Bryan R. Swopes, 2023