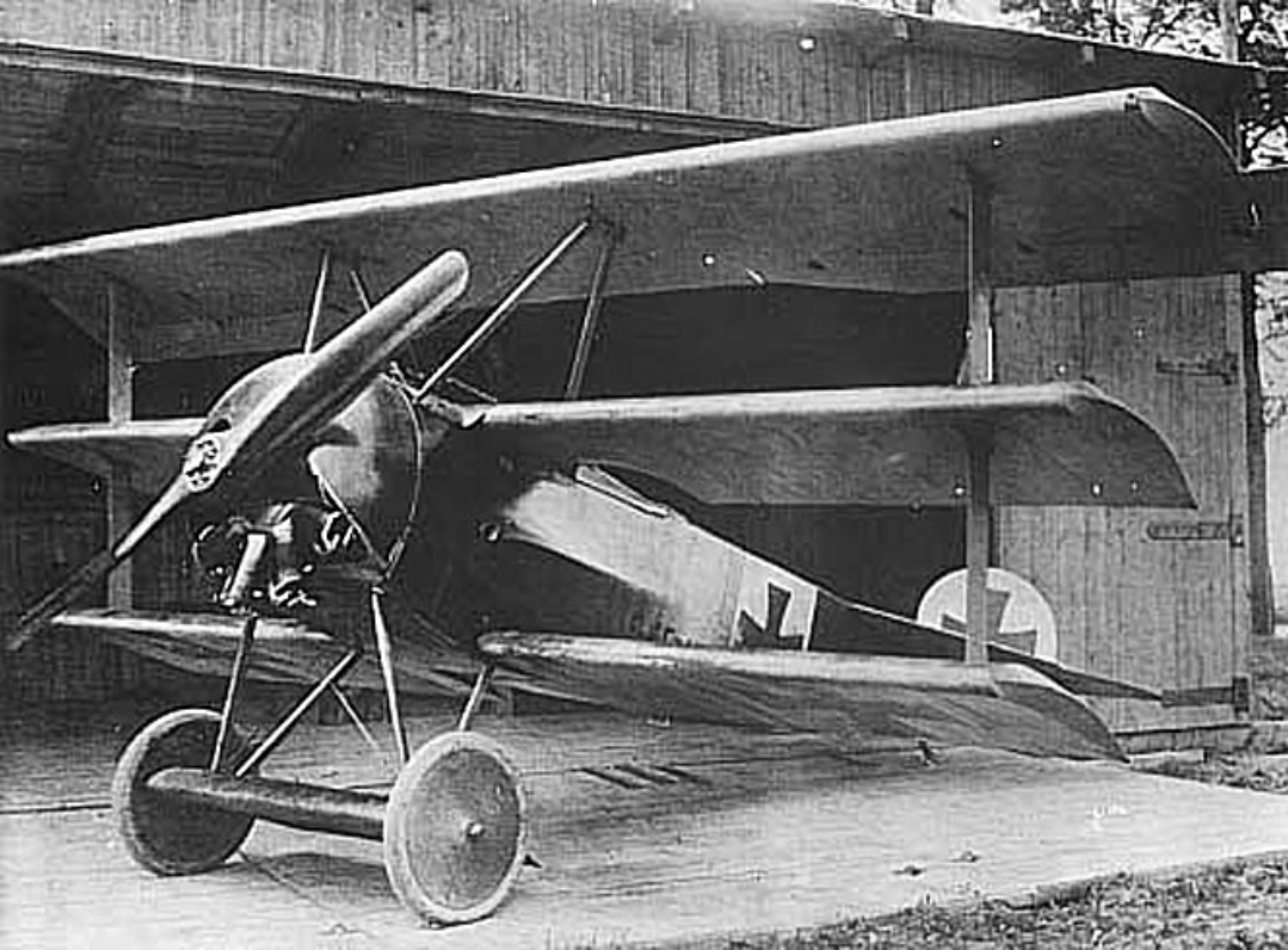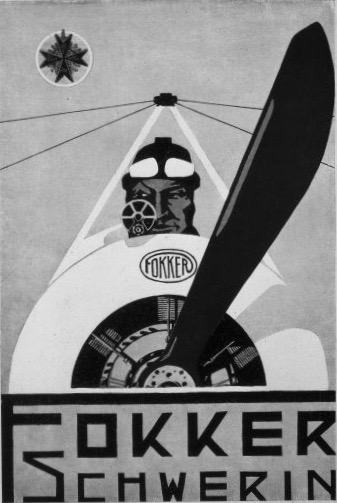 5 July 1917: First flight, the first of two Fokker Versuch 5 (V.5) triplane prototypes, designated F.1, serial number 102/17.
The Fokker F.I was a prototype single-engine, single-seat triplane fighter, designed and built by Fokker Flugzeugwerke GmbH, Schwerin, Germany. After very slight changes, the production version would be designated Fokker Dr.I. The fuselage was constructed of steel tubing braced with wire and covered with fabric. The wings used plywood ribs and a boxed plywood spar.
The two V.5s were improved variants of the V.4 prototype. The wingspan was increased and interplane struts were added.
The F.I was 5.770 meters (18 feet, 11.2 inches) long. The upper wing had a span of 7.190 meters (23 feet, 7.1 inches); the middle wing, 6.225 meters (20 feet, 5 inches); and the lower wing, 5.725 meters (18 feet, 9.4 inches). All three wings had a chord of 1.000 meters (3 feet, 3.4 inches). The airplane had an overall height of 2.950 meters (9 feet, 8.1 inches). Its empty weight was 405 kilograms (893 pounds), and the gross weight was 587 kilograms (1,294 pounds).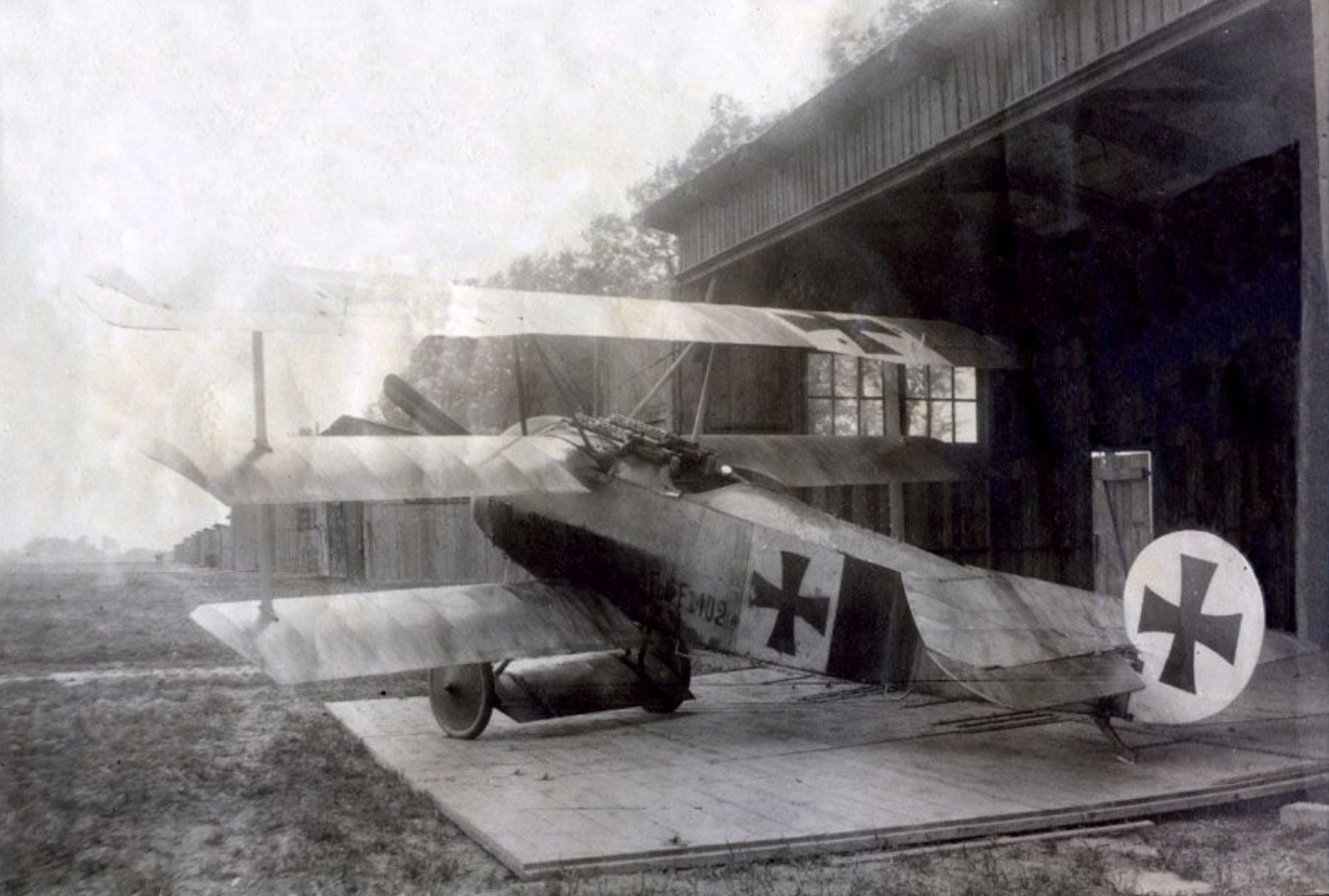 Originally built with a Motorentfabrik Oberursel Ur.II nine-cylinder rotary engine rated at 110 horsepower (a license-built copy of the French Le Rhône 9J engine). The Le Rhône 9J, produced by Société des Moteurs Le Rhône, was an air-cooled, normally aspirated, 15.074 liter (919.85 cubic inches) nine-cylinder rotary engine, capable of producing 113 horsepower at 1,200 r.p.m., and a maximum 135 horsepower at 1,350 r.p.m. As the engine rotated, it turned a two-bladed Axial Proppellerwerk AG fixed-pitch, laminated wood propeller with a diameter of 2.660 meters (8 feet, 8.7 inches). The Le Rhône 9J was 850 millimeters (2 feet, 9.47 inches) long and 970 millimeters (3 feet, 2.19 inches) in diameter. It weighed 137 kilograms (302 pounds).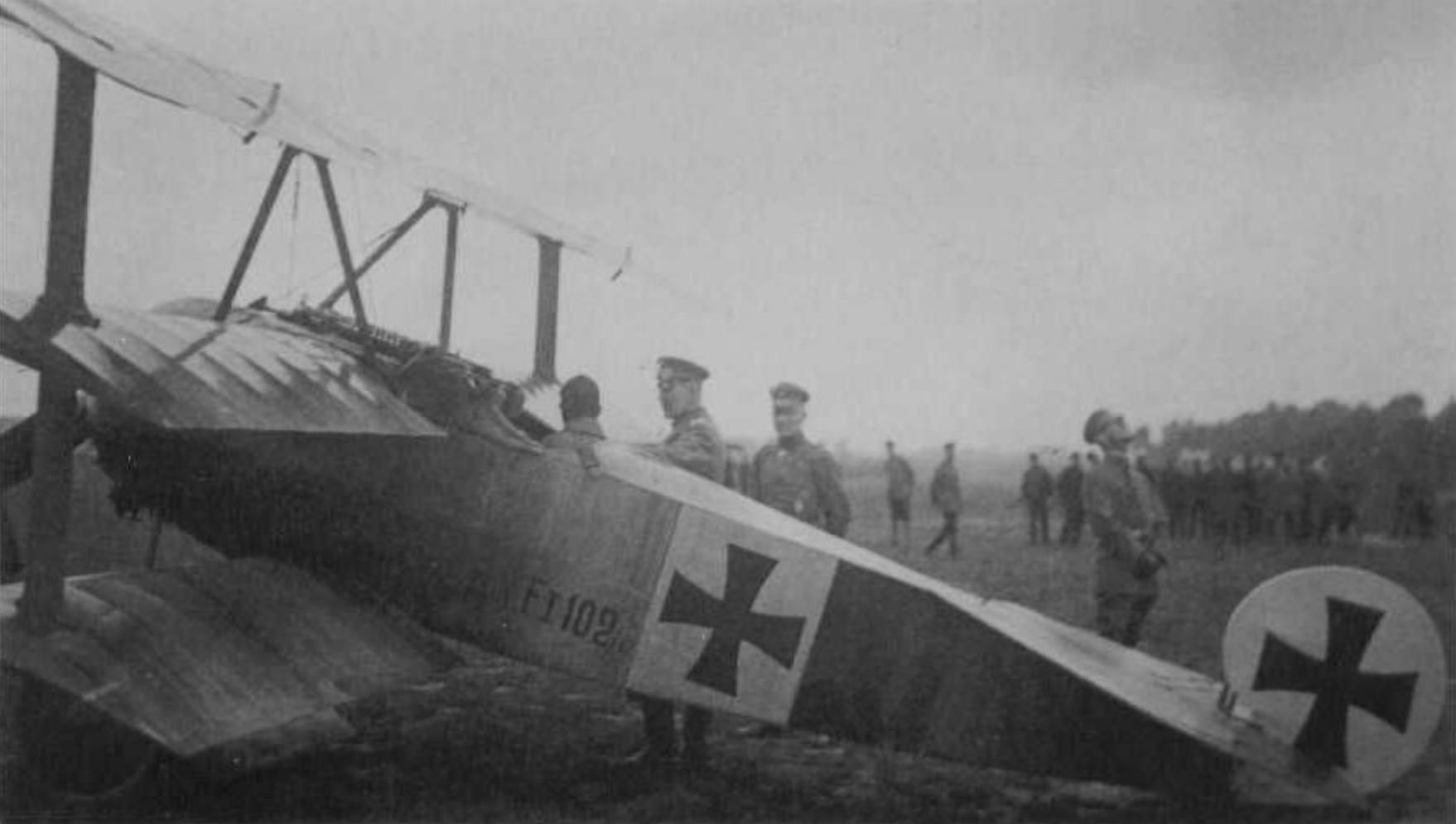 The Fokker F.I had a maximum speed of 185 kilometers per hour (115 miles per hour) at Sea Level and 166 kilometers per hour (103 miles per hour) at 4,000 meters (13,123 feet ). The service ceiling was 7,000 meters (22,966 feet). It carried fuel for approximately 1½ hours of flight.
The F.I was armed with two fixed 8mm Spandau LMG 08/15 machine guns, synchronized to fire forward through the propeller arc. The fighter carried 550 rounds of ammunition per gun.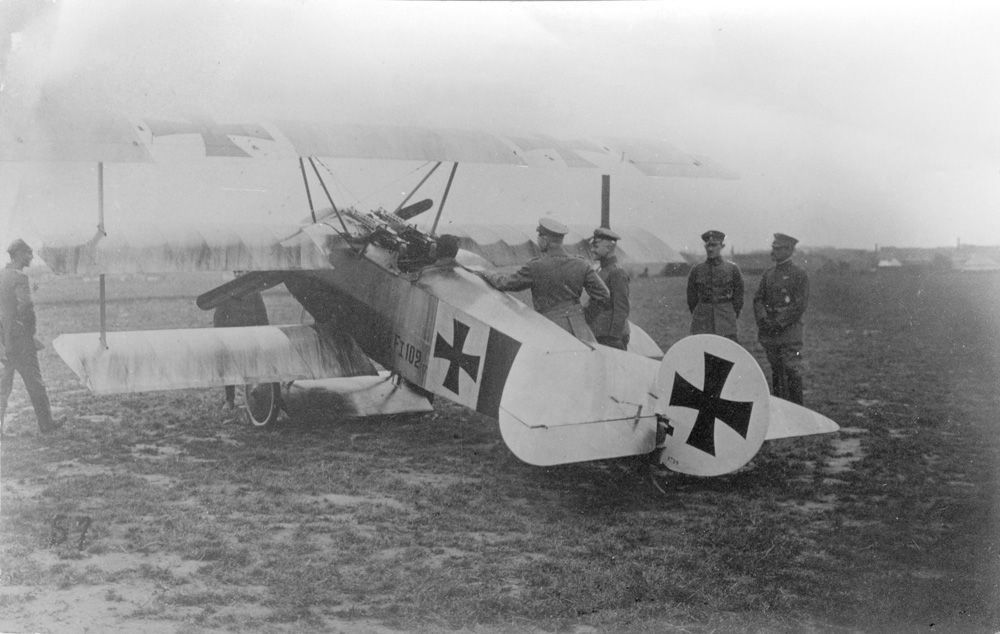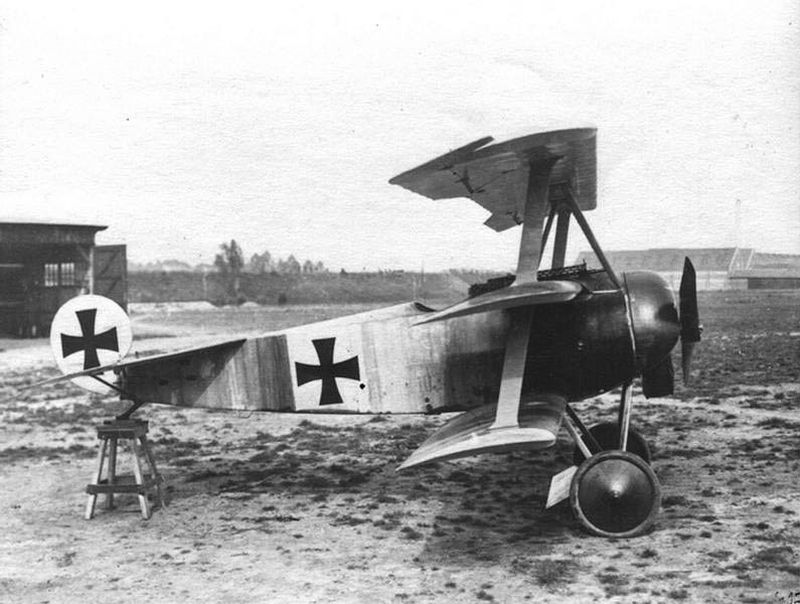 Fokker F.1 102/17 was shot down by a Sopwith Camel, 15 September 1917 near Wervik, Belgium. The pilot, Oberleutnant Kurt Wolff, was killed.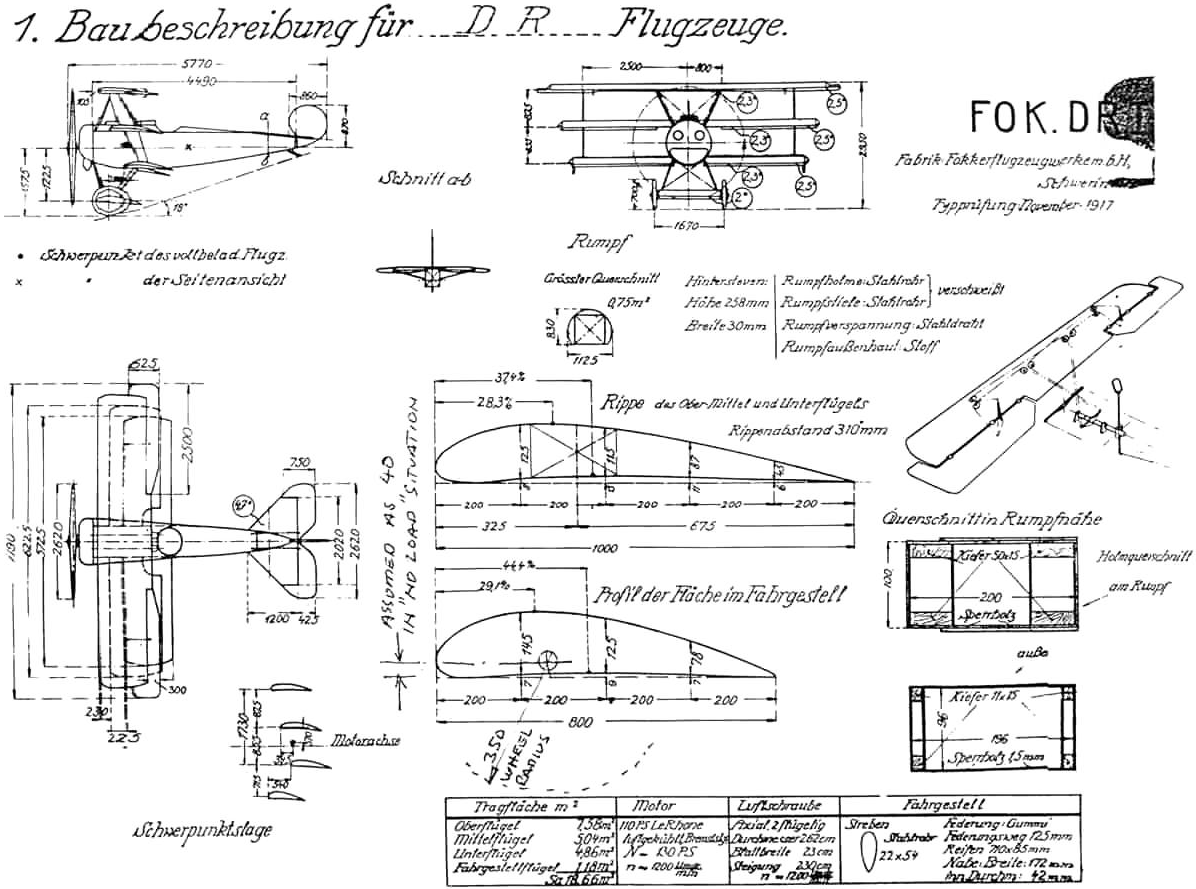 © 2019, Bryan R. Swopes