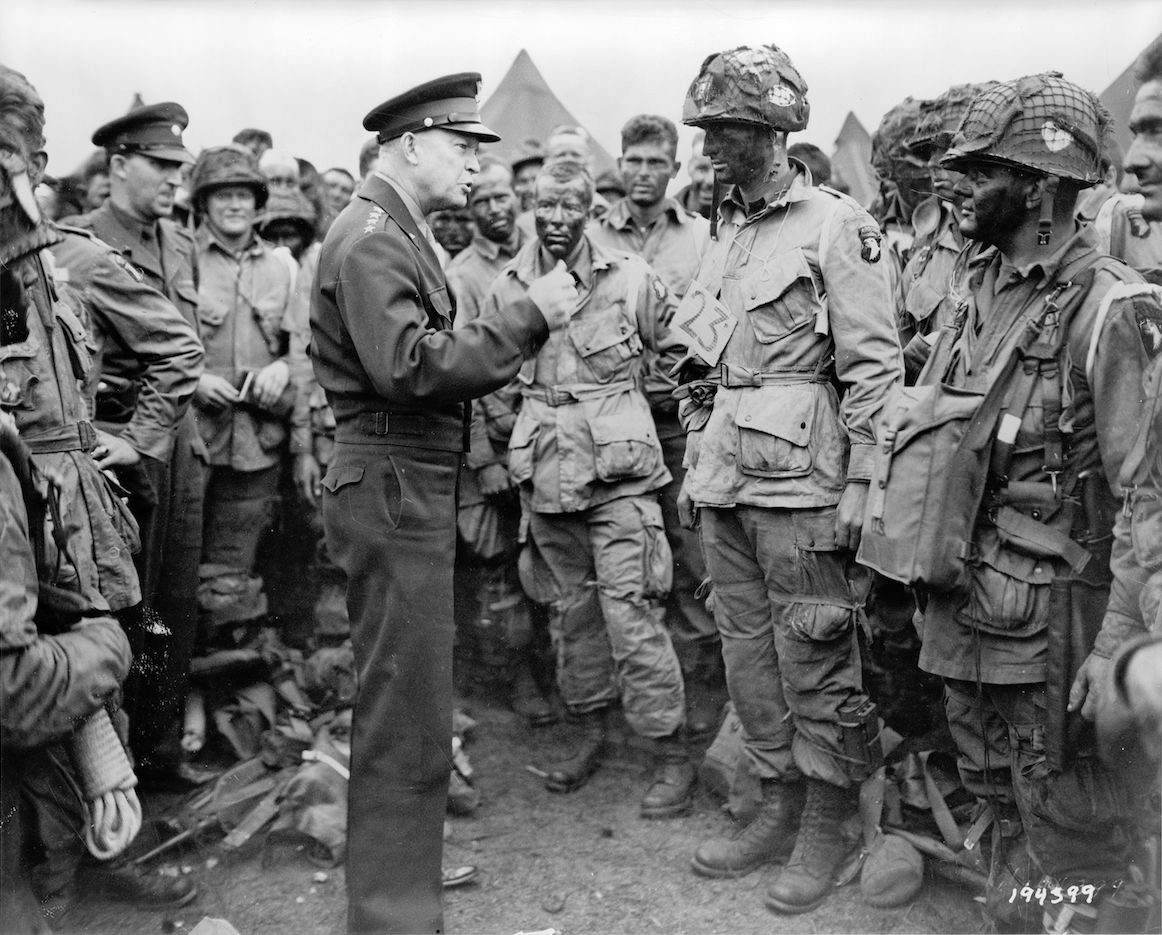 5–6 June 1944 (D-Day -1): Beginning in the late evening, 821 Douglas C-47 Skytrain twin-engine transports, and 516 Waco CG-4A and Airspeed AS.51 Horsa gliders of the IXth Troop Carrier Command, airlifted 13,348 paratroopers of the 82nd and 101st Airborne Divisions, United States Army, and another 7,900 men of the British Army 6th Airborne Division and the 1st Canadian Parachute Battalion.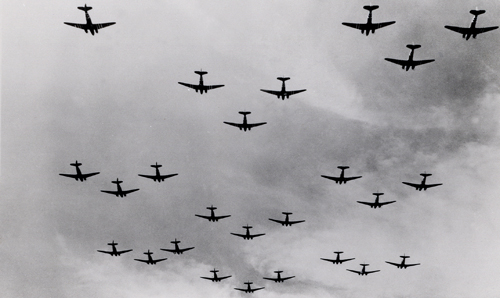 The airplanes flew in a Vee-of Vees formation, nine airplanes abreast, 100 feet (30 meters) from wing tip to wing tip, 1,000 feet (305 meters) in trail, stretching for over 300 miles (483 kilometers). They flew in darkness at an altitude of 500 to 1,000 feet (152–305 meters).
Their mission was to drop the paratroopers behind the invasion beaches of Normandy during the hours before the amphibious assault began on D-Day.
Stand up, hook up, shuffle to the door. . . .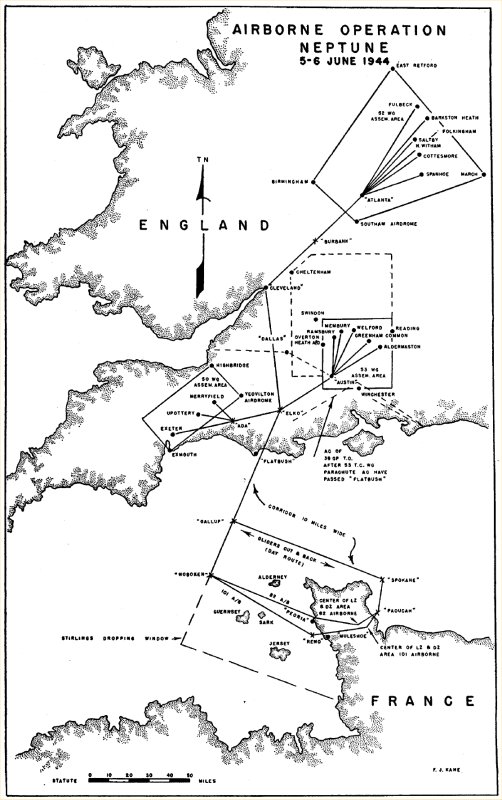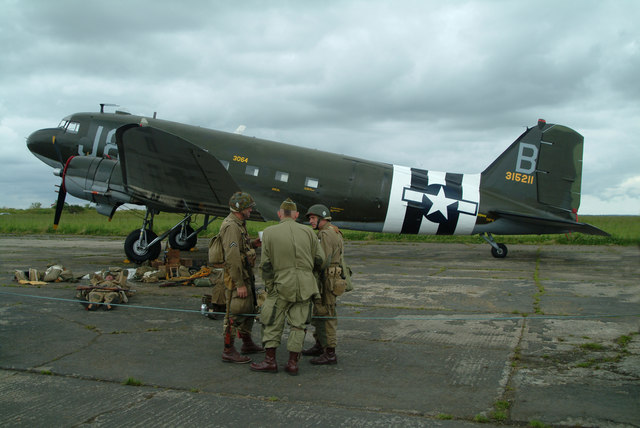 © 2018, Bryan R. Swopes