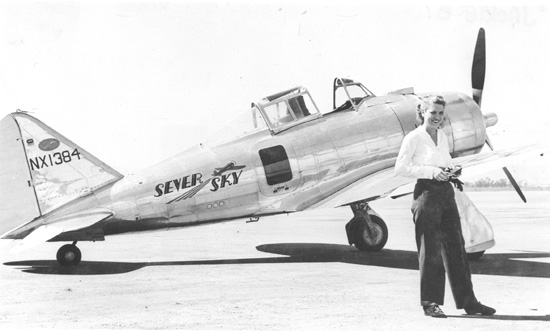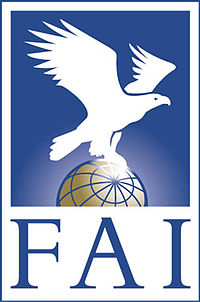 6 April 1940: Flying her Seversky AP-7A, NX1384, Jackie Cochran set a Fédération Aéronautique Internationale and National Aeronautic Association speed record over a 2,000 kilometer (1,242.742 miles) course from Mount Wilson, California (northeast of Los Angeles) to Mesa Giganta, New Mexico (west of Albuquerque) with an average speed of 533.845 kilometers per hour (331.716 miles per hour).¹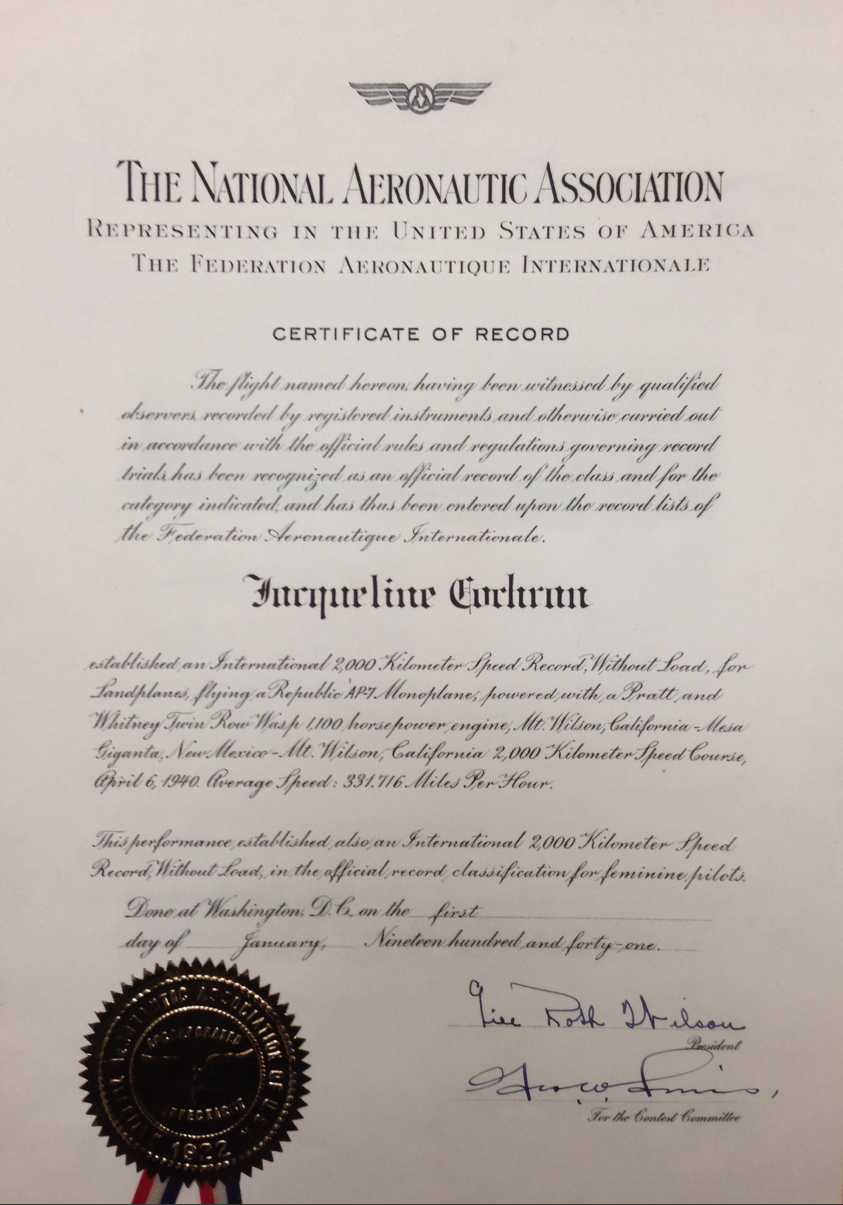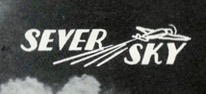 The Seversky AP-7 was an improved civil version of the Seversky P-35 fighter, which was the first U.S. Army Air Corps single engine airplane to feature all-metal construction, an enclosed cockpit and retractable landing gear. It was designed by Major Alexander Nikolaievich Prokofiev de Seversky, a World War I Russian fighter ace.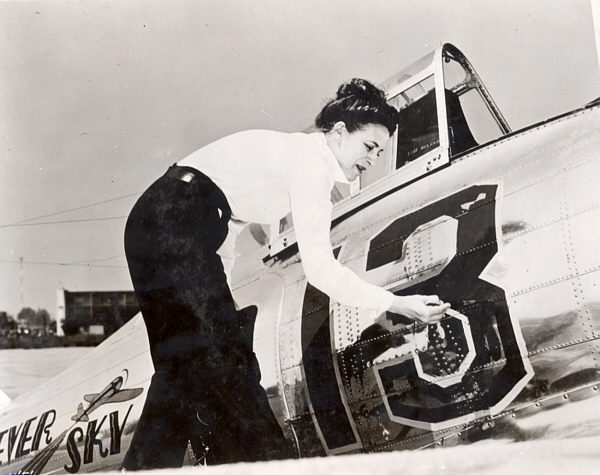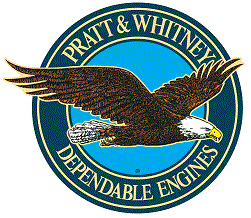 Cochran's AP-7A was a specially-built racer, modified from the original AP-7 with a new, thinner, wing and different landing gear arrangement. It was powered by a an air-cooled, supercharged, 1,829.39-cubic-inch-displacement (29.978 liter) Pratt & Whitney Twin Wasp S1B3-G (R-1830-11) two-row 14-cylinder radial engine rated at 850 horsepower at 2,450 r.p.m. at 5,000 feet (1,524 meters), and 1,000 horsepower at 2,600 r.p.m. for take off. The engine turned a three-bladed Hamilton-Standard controllable-pitch propeller through a 3:2 gear reduction. The R-1830-11 was 4 feet, 8.66 inches (1.439 meters) long with a diameter of 4 feet, 0.00 inches (1.219 meters), and weighed 1,320 pounds (599 kilograms).
This is the same airplane in which Jackie Cochran won the 1938 Bendix Trophy Race.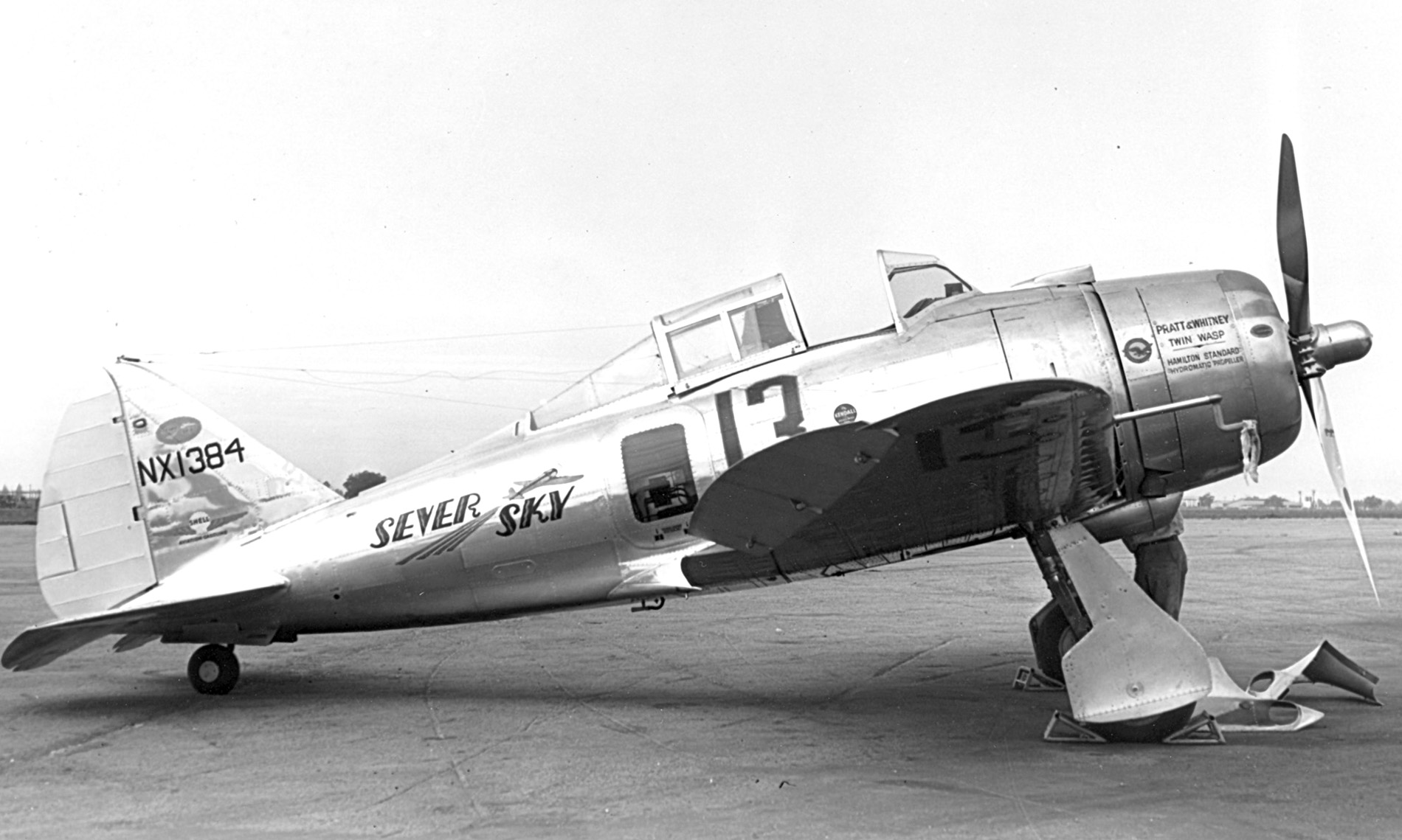 ¹ FAI Record File Number 12025.
© 2019, Bryan R. Swopes