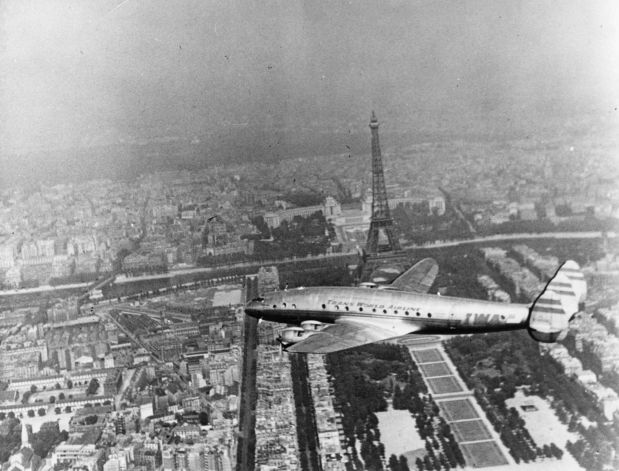 5–6 February 1946: Transcontinental and Western Airlines—TWA—"The Trans World Airline," flew its first revenue international passengers on a scheduled transatlantic flight from La Guardia Field, New York (LGA) to Aéroport de Paris-Orly, Paris (ORY).
The airplane was a Lockheed L-049 Constellation, serial number 2035, NC86511, named Star of Paris, under the command of Captain Harold F.  Blackburn. Captains Jack Hermann and John M. Calder, Navigator M. Chrisman and Flight Engineers Art Ruhanen, Ray McBride and Jack Rouge completed the flight crew. Purser Don Shiemwell and Hostess Ruth Schmidt were in the cabin along with 36 passengers.
Star of Paris departed LaGuardia at 2:21 p.m., EST, 5 February. The flight made brief stops at Gander, Newfoundland (YQX) and Shannon, Ireland (SNN), and arrived at Orly Field, at 3:57 p.m., February 6. The elapsed time was 16 hours, 21 minutes.
Confusion exists over which TWA Constellation made the first scheduled flight from LGA to ORY. This is probably because two days earlier, 3 February, another L-049, Paris Sky Chief, NC86505, s/n 2026, also commanded by Hal Blackburn, flew from Washington National Airport (DCA) to Paris Orly as a trial. On that flight, the Constellation averaged 316 miles per hour (509 kilometers per hour). This non-scheduled trip took 14 hours, 47 minutes, total elapsed time, with 12 hours 57 minutes actual flight time. Paris Sky Chief's TWA fleet number was 505, while Star of Paris was number 555.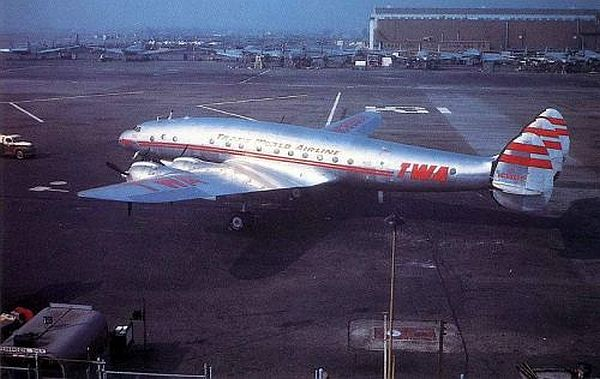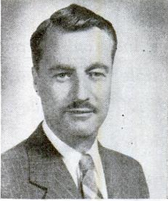 Harold F. Blackburn was born in 1901 at Urbana, Illinois. He joined the U.S. Army Air Corps in 1928, and studied aviation at the University of Southern California. He received his Air Corps pilot's wings in 1930.
In 1932, Blackburn participated in the relief of the Native American reservations near Winslow, Arizona, which had been cut off by a winter storm. His entire unit, the 11th Bombardment Squadron, based at March Field, Riverside, California, was awarded the Mackay Trophy.
Lieutenant Blackburn married Miss Martha Bondurant in 1932. They would have a son Robert, and daughters Beverly, Bonnie and Betty. Beverly died in infancy 1 December 1943. Blackburn would later marry Helen Jones.
Hal Blackburn began flying with TWA in 1934 and remained with the company for over 25 years. During World War II, he flew Boeing 377s across the South Atlantic for the airline's Intercontinental Division, of which he would become the manager.  In addition to the New York-Paris flight in 1946, Blackburn flew TWA's first Boeing 707 from New York to Paris in 1961.
"Blackie," as he is known to his friends, has been an active pilot since 1919. His air time equals three years spent above the earth's surface during which he has logged more than six and a half million miles . . . The Washington Post named him the "Ideal Father" in 1946. Capt. Blackburn also assisted with the formation of Saudi Arabian Airlines, Ethiopian Airlines and Deutsche-Lufthansa. Viewed by the news media as the ideal model pilot, Capt. Blackburn has been the subject of two lengthy profiles in the New Yorker magazine . . .  In 26,800 hours of flying, Capt. Blackburn never injured a passenger, nor damaged an aircraft, and was never late for a flight. Married for 32 years, he is the father of four children and three times a grandfather. He resides in the heart of Pennsylvania Dutch Country. He retired from flying in 1962. His last flight, in command of a TWA SuperJet [the company's name for the Boeing 707 or Convair 880] from Rome to New York, was the subject of an hour-long television documentary.
—The Indiana Gazette, Monday, 14 October 1963, Page 5 at Columns 2–4
Captain Blackburn was the subject of Like a Homesick Angel, a biography by John Bainbridge, Houghton Mifflin, 1964. He died at Oakland, California, 4 August 1989, at the age of 87 years.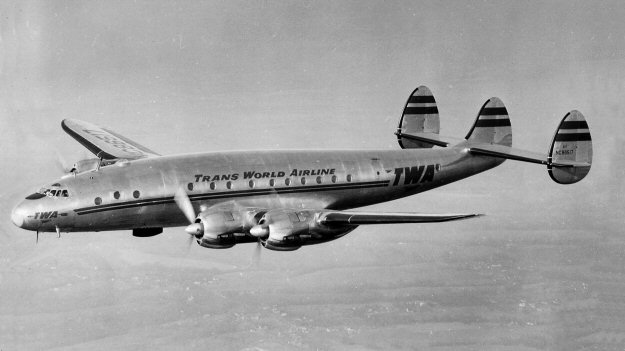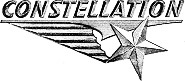 Star of Paris (serial number 2035), a Lockheed Model L-049-46 Constellation, had been built at Lockheed Aircraft Corporation's Burbank, California, plant and delivered to Transcontinental and Western in December 1945. The airliner remained in service with TWA until 1 September 1961. During that time it was also named Star of  Dublin.
The Lockheed Constellation first flew in 1942, and was produced for the U.S. Army Air Corps as the C-69. With the end of World War II, commercial airlines needed new airliners for the post-war boom. The Constellation had transoceanic range and a pressurized cabin for passenger comfort.
The Lockheed L-049 Constellation was operated by a flight crew of four and could carry up to 81 passengers. The airplane was 95 feet, 1 3⁄16 inches (28.986 meters) long with a wingspan of 123 feet, 0 inches (37.490 meters), and overall height of 23 feet, 7⅞ inches (7.210 meters). It had an empty weight of 49,392 pounds (22,403.8 kilograms) and maximum takeoff weight of 86,250 pounds (39,122.3 kilograms).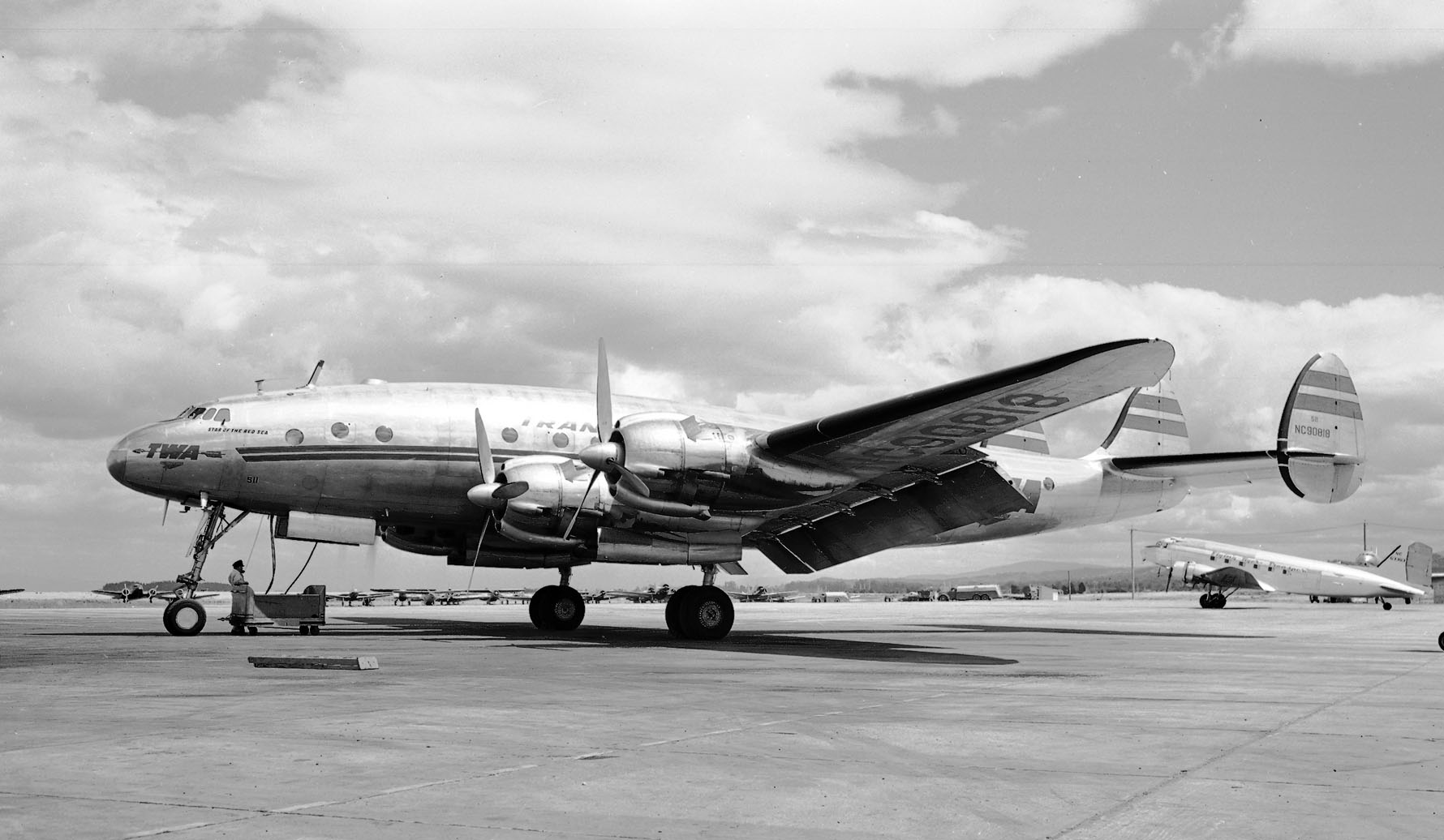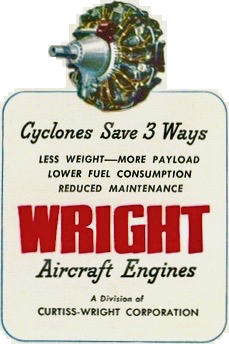 The L-049 was powered by four air-cooled, supercharged and fuel-injected, 3,347.662-cubic-inch-displacement (54.858 liter) Wright Aeronautical Division Cyclone 18 ¹ 745C18BA3 two-row 18-cylinder radial engines with a compression ratio of 6.5:1. The -BA3 was rated at 2,000 horsepower at 2,400 r.p.m., or 2,200 horsepower at 2,800 r.p.m., for takeoff, (five minute limit). The engines drove 15 foot, 2 inch (4.623 meter) diameter, three-bladed Hamilton Standard Hydromatic constant-speed propellers through a 0.4375:1 gear reduction. The 745C18BA3 was 6 feet, 4.13 inches (1.934 meters) long, 4 feet, 7.78 inches (1.417 meters) in diameter and weighed 2,842 pounds (1,289.11 kilograms).
The L-049 had a cruise speed of 313 miles per hour (503.72 kilometers per hour) and a range of 3,995 miles (6,429.3 kilometers). Its service ceiling was 25,300 feet (7,711 meters).
22 C-69s and 856 Constellations of all types were built. Designed by the famous Kelly Johnson, the Lockheed Constellation was in production from 1943–1958 in both civilian airliner and military transport versions. It is the classic propeller-driven transcontinental and transoceanic airliner.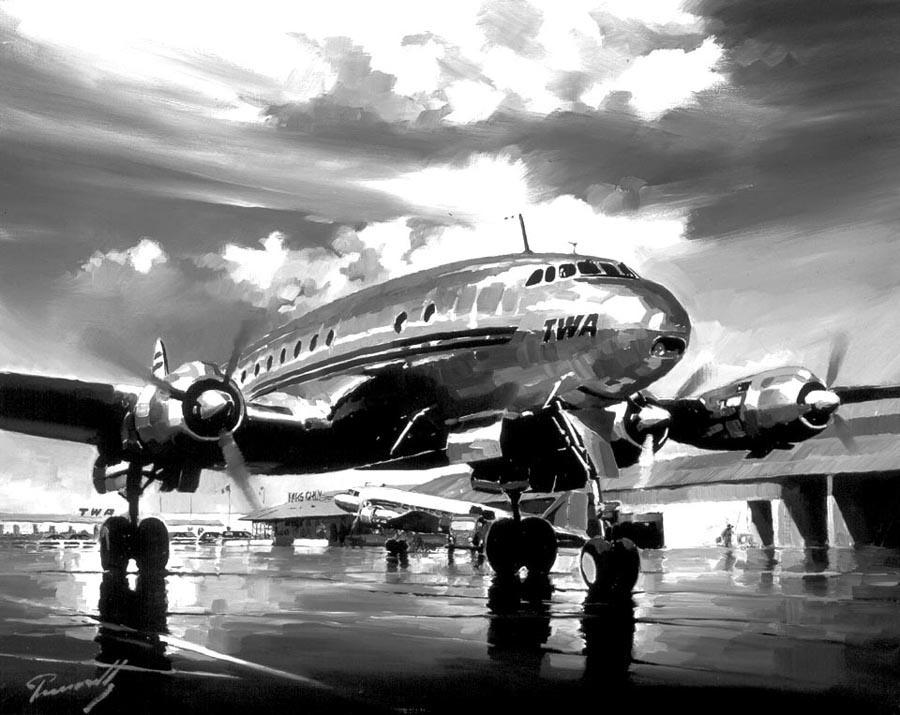 On 18 November 1950, TWA's Constellation NC86511 suffered failures of the two inboard  engines while taking off from Los Angeles International Airport (LAX). The airliner was diverted to nearby Long Beach Airport (LGB) for an emergency landing. The crew made an instrument approach and could not see the runway until the last moment, touching down at approximately midway. The runway was wet and the airplane could not be stopped before running off the end. The right main landing gear collapsed. The Constellation was damaged but repaired and returned to service. It was later renamed Star of Dublin.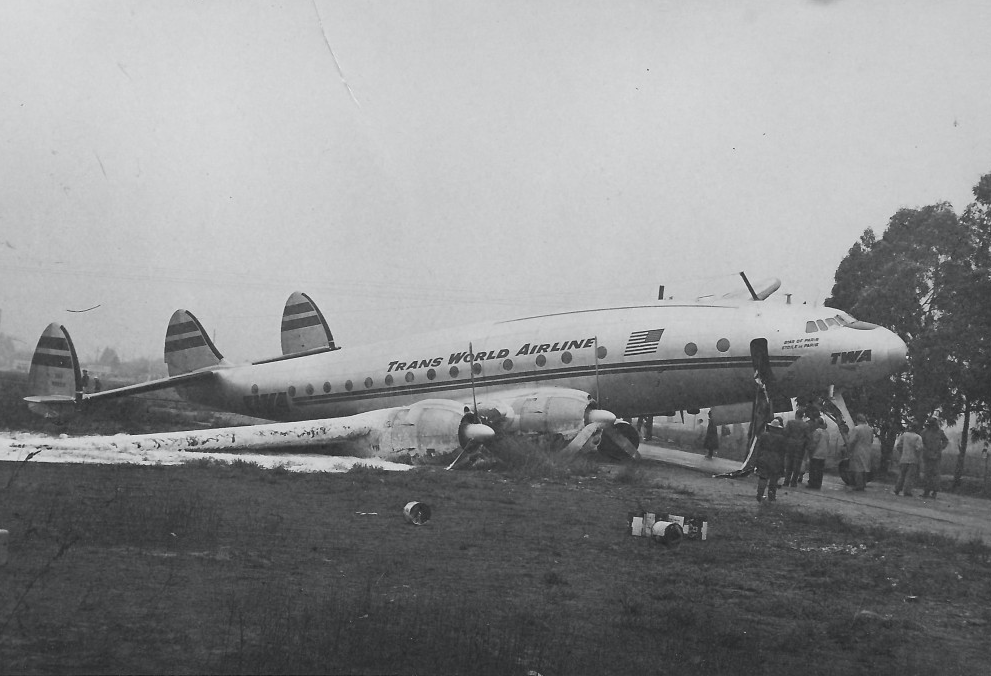 On 1 September 1961, NC86511 was operating as TWA Flight 529 from Chicago Midway Airport (MDW) to Los Angeles, California. Shortly after takeoff a mechanical failure caused to airplane to pitch up and stall. The flight crew was unable to regain control of the Constellation and it crashed in a field near Hinsdale, Illinois. All 78 persons on board were killed.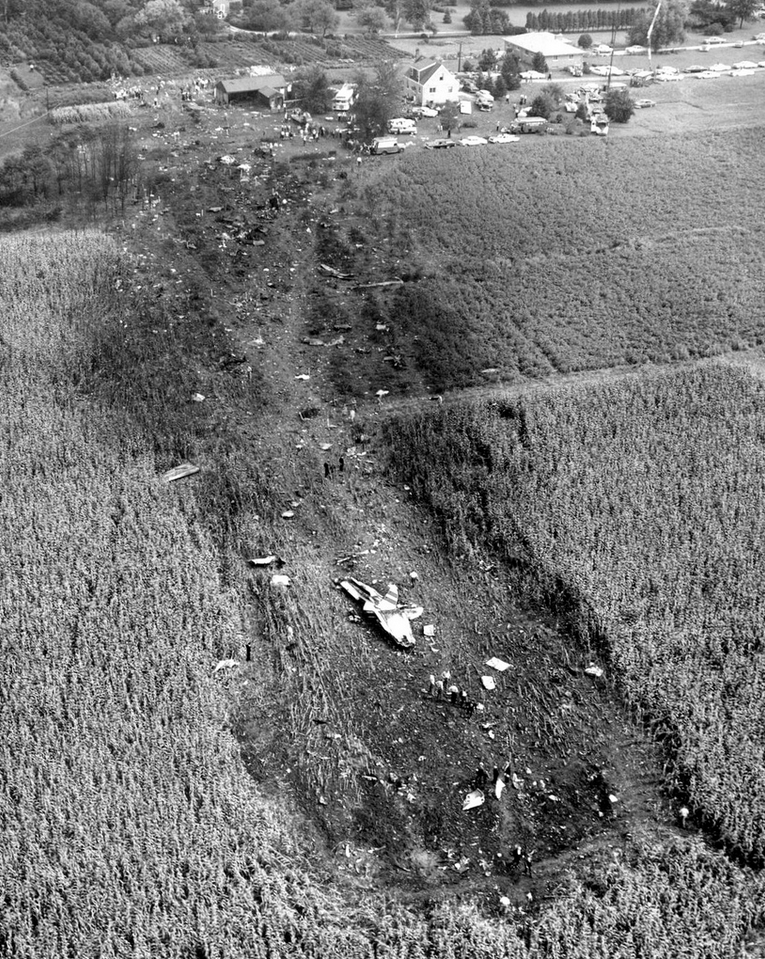 © 2019, Bryan R. Swopes