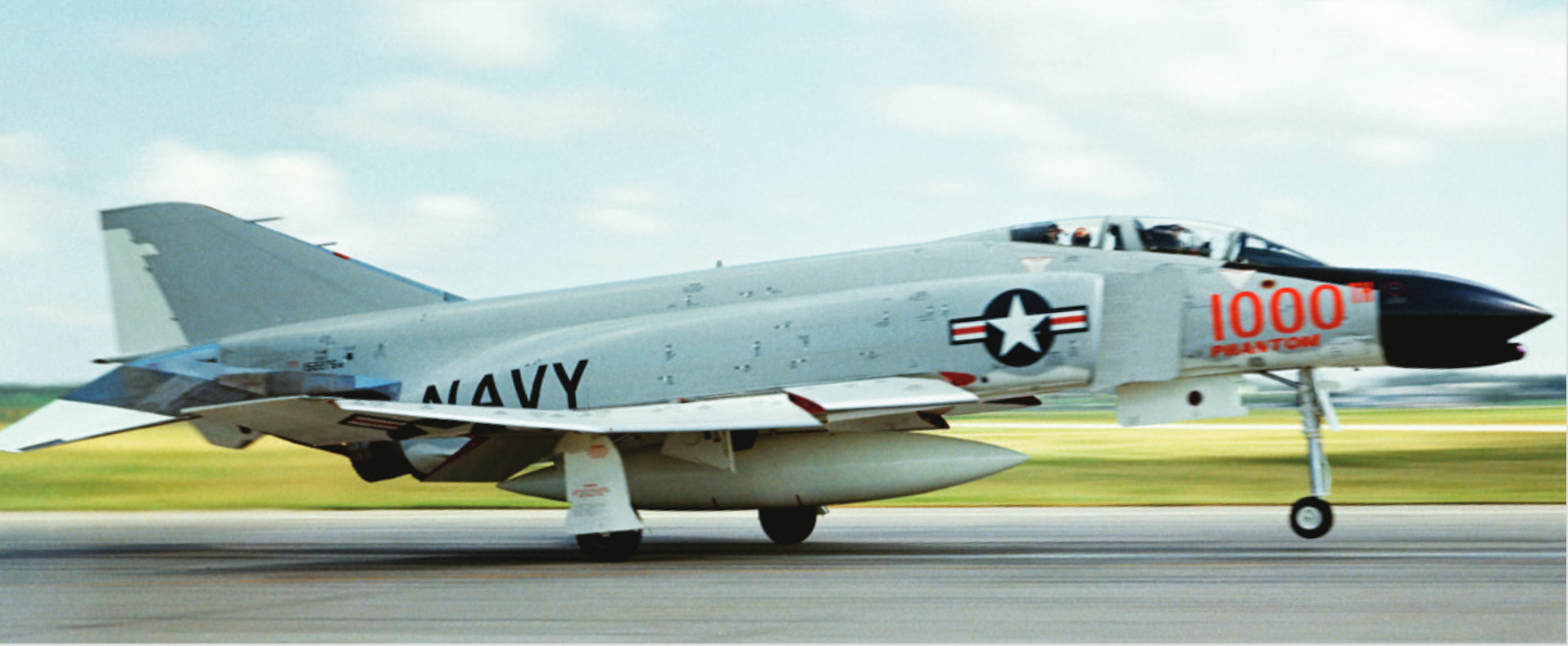 7 July 1965: The McDonnell Aircraft Corporation delivered the 1,000th production F-4 Phantom II, an F-4B, to the United States Navy. Phantom II MSN 1034 was an F-4B-23-MC Phantom II, assigned Bureau of Aeronautics serial number ("Bu. No.") 152276.
The fighter was assigned to Marine Fighter Attack Squadron 314 (VFMA-314), the "Black Knights," at Da Nang Air Base, Republic of South Vietnam. On  the morning of 24 January 1966, Bu. No. 152276 was flown by Captain Doyle Robert Sprick, USMC, with Radar Intercept Officer 2nd Lieutenant Delmar George Booze, USMC, as one of a flight of four F-4s assigned to drop napalm on a target 7 miles (11 kilometers) southwest of Hue-Phu Bai.
At 10:05 a.m., Captain Albert Pitt, USMC, flying F-4B-22-MC Bu. No. 152265, with RIO 2nd Lieutenant Lawrence Neal Helber, USMC, radioed that he, in company with Captain Sprick, was off the target and returning to Da Nang.
Neither airplane arrived. A search was started at 11:00 a.m. The two-day search was unsuccessful. It is presumed that the two Phantoms collided. All four aviators were listed as missing, presumed killed in action.
© 2017, Bryan R. Swopes