7 July 1985: The Strategic Air Command received the first operational Rockwell B-1B Lancer, serial number 83-0065, Star of Abilene, at Dyess Air Force Base, Abilene, Texas. It flew for 17 years, 7 months, 23 days before being retired 1 March 2003 and preserved at Dyess.

The Rockwell B-1B is a long-range, supersonic bomber with variable-sweep wings. It is operated by two pilots and two combat systems officers. The Rockwell B-1B is 146 feet (44.501 meters) long, with the wing span varying from 79 feet (24.079 meters) to 137 feet (41.758 meters). It is 34 feet (10.363 meters) high at the top of the vertical fin. The bomber's empty weight is 192,000 pounds (87,090 kilograms) and the Maximum Takeoff Weight (MTOW) is 477,000 pounds (216,364 kilograms).
The B-1B is powered by four General Electric F101-GE-102 afterburning turbofan engines. This is an axial-flow engine with a 2-stage fan section, 9-stage compressor and 3-stage turbine (1 high- and 2 low-pressure stages). It is rated at 17,390 pounds of thrust (77.35 kilonewtons), and 30,780 pounds of thrust (136.92 kilonewtons) with afterburner. The F101-GE-102 is 15 feet, 0.7 inches (4.590 meters) long, 4 feet, 7.2 inches (1.402 meters) in diameter, and weighs 4,460 pounds (2,023 kilograms).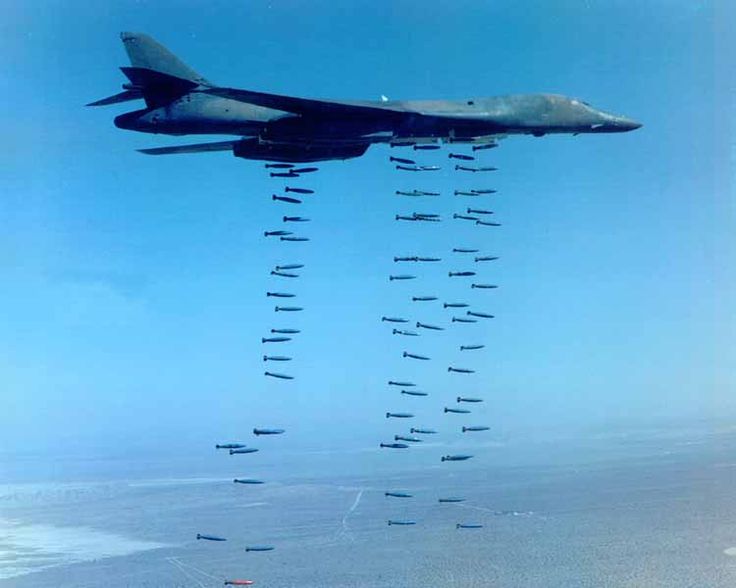 The B-1B has a maximum speed of Mach 1.25 (830 miles per hour (1,336 kilometers per hour) at high altitude, or 0.92 Mach (700 miles per hour, 1,127 kilometers per hour) at 200 feet (61 meters). The Lancer has a service ceiling of 60,000 feet (18,288 meters), and an unrefueled range of 7,456 miles (11,999 kilometers).
It can carry up to 84 Mk.82 500-pound bombs, 24 Mk.84 2,000-pound bombs, or other weapons.
100 B-1B Lancers were built by Rockwell International's aircraft division at Air Force Plant 42, Palmdale, California, between 1983 and 1988. As of February 2018, 62 B-1B bombers are in the active Air Force inventory.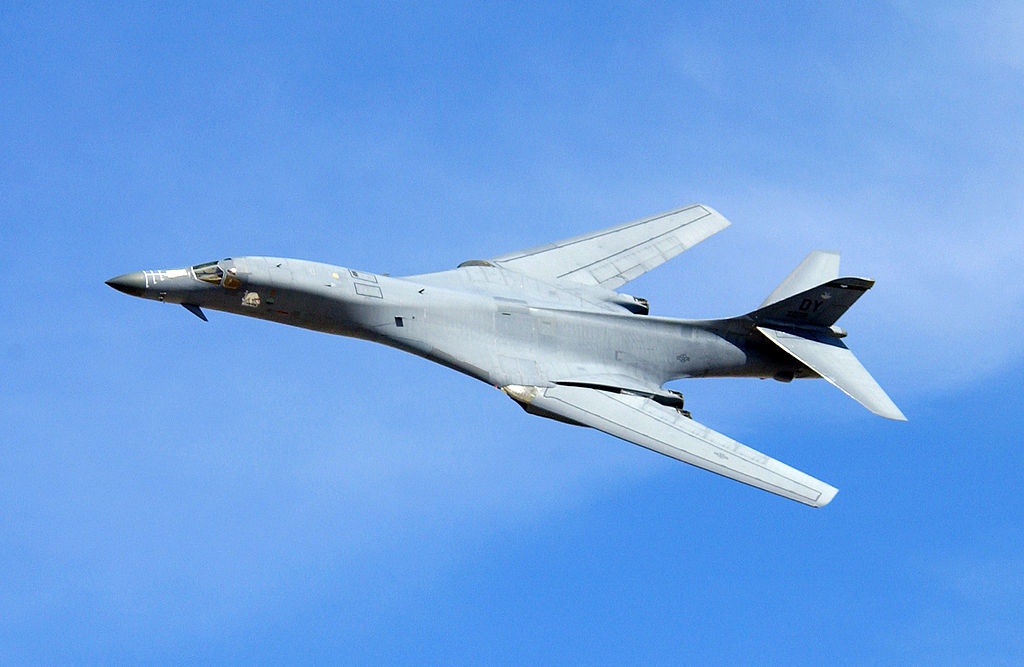 © 2018, Bryan R. Swopes